Government offices use various types of forms for data collection. Nearly every process from the municipal to state to federal level are managed using paper-based forms. These forms are used for both internal and external processes, from simple employee expense reports to complicated forms for census surveys. In the developed economies, a lot of the processes have been digitized but in the developing nations, paper-based forms and processes still exist. Paper forms are difficult to store, slow to move from location to location, tedious to process and increase chances of errors. Watch the key issues with paper based forms here
Going Digital
Nowadays everyone owns a smartphone or a tablet. People are spending more and more time on digital mediums and are extremely comfortable in using these devices – be it for catching up with friends, ordering things or doing office work. Citizens are used to self-service options for banking and shopping and are seeking a similar experience as far as government tasks are concerned. Citizens are ready for digital but governments across the world are finding it difficult to integrate this digital movement into their everyday work.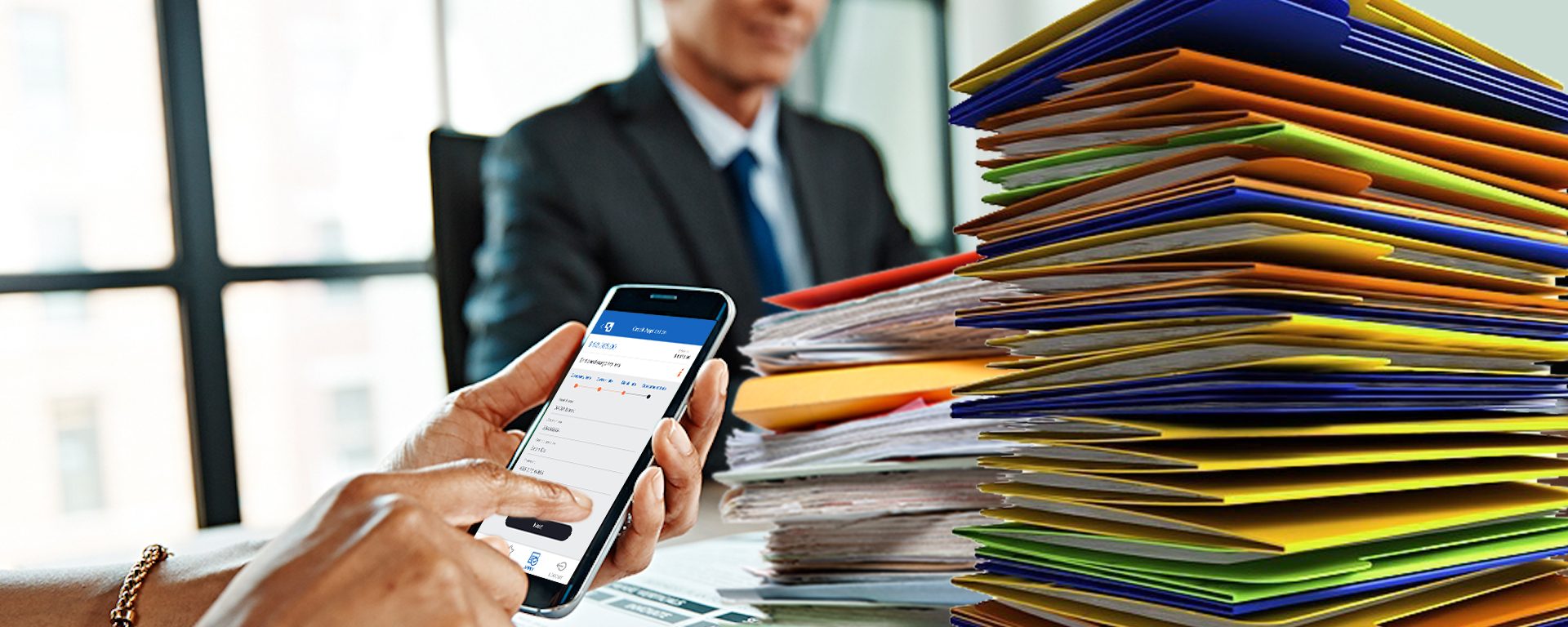 With mobile forms, the benefits easily outweigh the investment in setting up these forms. Employee productivity and customer service can both be enhanced at the same time. All those man hours of paperwork and then entering all the data into your backend systems can be spent on more productive purposes. Staff can now complete inspections and surveys faster and avoid slow manual processes like taking the filled forms back to office. Moreover, constituents will be able to submit forms faster, reduce the turnaround time and get solutions to their problems faster. Saving time and cost is not just the only advantage – an important aspect of paperless work is also reducing errors and going eco-friendly!!
Go Mobile real fast!!
Many of the challenges associated with using and maintaining forms can be solved with Streebo's Mobile Forms solution. This product lets government offices streamline the flow of data and ease the data collection process. Powered by IBM technology, Streebo Mobile Forms is a highly secure solution with strong backend integration and workflow support empowering your employees and constituents. Much of the government tasks happen in interior regions with poor network and no internet connectivity. However, mobile forms work in offline mode as well making it useful in interior regions as well. Watch a video on the working of Mobile Forms here.
Mobile Forms Highlights
Readymade Templates for faster form creation
Improved Data Quality with real-time validations and pre-populated fields
Offline support helping collection of data even when internet connection is lost
Advanced data capture options like audio, video, image, e-signature, barcode
Benefits for Government
Mobile Forms can convert paper-based or browser based processes into mobile very fast with our highly capable forms builder engine. With rich data capture capabilities and integration with existing back-ends, mobile forms can help government entities make their data flow process more efficient. Workflow management helps forms to be automatically routed from one user to another – thus reducing time for reviews and approvals.
Try Mobile Forms for free!
Streebo is running a free trial offer for anyone interested in building their own forms and sharing it with users. In this 30-day free trial, users can build up to 2 forms and share it with up to 10 users. Moreover, they can access Streebo's pre-built library of forms for free. To avail the offer, click here.