Streebo Forays into Europe, Middle East and Africa markets with a key appointment of a seasoned Digital Experience expert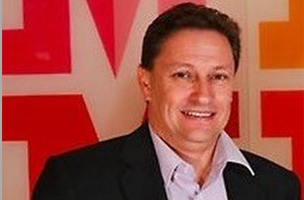 Graeme Povall joins Streebo Inc., a leading Enterprise Mobility company – Houston, Texas – May 5, 2017 :
Streebo Inc., a leading Enterprise Mobility company and an IBM Gold Business Partner, today announced the appointment of Graeme Povall as Director – Business Development – Europe, Middle East and Africa (EMEA). Graeme joins Streebo to leverage and accelerate the growth and wide level adoption of Streebo's Mobile Digital Experience and
Mobile Forms products
across the other Strategic and growth markets. Graeme would lead their sales, business development and customer engagement efforts in EMEA.
Graeme joins Streebo after serving as a Worldwide Digital Experience Sales Leader at IBM where he was instrumental in helping agencies and commercial businesses find innovative solutions. During this distinguished tenure spanning over 2 decades, he managed the Sales, Marketing and support of IBM's Digital Experience and Social suites of products.
Commenting on his appointment, Graeme said: "These are exciting times to be with Streebo, when they are marching ahead as one of the most valued technology partners of IBM and creating a niche with their cognitive and adaptive solutions integrated with the modern-day Watson APIs and AI powered features. It's a great opportunity and a privilege to further strengthen their presence in these regions, as we move into this ever changing dynamic and challenging business environment".
"Graeme brings a voluminous experience in business development with IBM eco-system and is an accomplished business leader who possesses a proven record of success. He will help Streebo and its Mobile Digital Experience (MDX) suites of products, grow to a phenomenal level with his extensive experience and take thought and execution leadership in Europe, Middle East and Africa", said Usman Memon, Co-Founder & CEO of Streebo Inc.
About Streebo Inc.
Headquartered in Houston, TX with offices across the Americas, UAE and Asia, Streebo Inc. is an IBM Gold Business Partner and provider of Enterprise Mobility solutions. Powered by Streebo's Mobile Digital Experience suite (MDX) and packed with IBM Watson's cognitive and Artificial Intelligence (AI) capabilities, their industry and domain specific apps help customers provide exceptional omni-channel experience to its customers, employees and partners. This help them in achieving incremental revenue and operational efficiency, and decrease cost.
www.streebo.com.