Streebo Inc speaking at Amplify 2017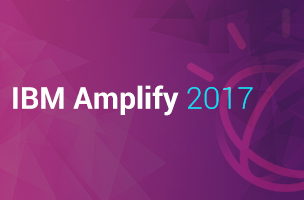 Houston, TX – March 16, 2017 :
Streebo Inc., an IBM Gold Business Partner, today announced its participation at the upcoming
IBM Amplify 2017
conference to be held in Las Vegas, Nevada during 20-22 March.
Amplify 2017 is a Cognitive Conference hosted by IBM for Marketing, Commerce and Supply Chain Professionals where over 250 Marketing, Commerce and Supply Chain tracks, trends, directions and Innovation Talks would be heard about from real life IBM customers who have implemented cognitive solutions and who will share their success stories using the latest Watson Customer Engagement solutions. To know more
click here
Streebo is excited to be speaking at Amplify held at MGM Grand where their Digital Experience Consultant, Mr. Sameer Gottipati, and Application Development Manager at PSCU, Mr. Stephen Wagler, would be presenting Streebo's breakthrough Omni-channel banking solution with its cognitive capabilities along with their unique 'Mobile Forms' technology with the power of IBM Digital Experience Manager.
Visit Amplify to learn about their award-winning suite of adaptive, cognitive solutions built for multiple industries ranging from Banking, Insurance, Healthcare, Telecom to domain-specific solutions.
About Streebo Inc.
Headquartered in Houston, Texas and offices across the globe, Streebo is a Premier IBM Business Partner and a global provider of enterprise mobility and omni-channel solutions. Listed in Inc. 500 l 5000 list as Top 300 IT Services Co in the US and recognized and awarded with various other industry accolades, Streebo continues to deliver the breakthrough mobile solutions across industries. For more information, visit:
www.streebo.com.
Media Contact
Kaushal Bhatt
Worldwide Marketing Head
+91.990.992.2247
kaushal.bhatt@streebo.com