[contact-form-7 id="10432″ title="Training Campaign – 2019″]
What is this training for?

Learn how to build a Voice and Chat interface for an existing web app or mobile app!
Duration

2-day training available onsite or remote

Targeted towards

IT Leaders, Architects and Developers
Why Conversational Interface Training?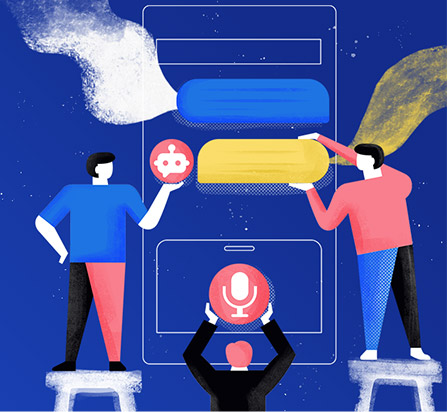 AI-powered Conversational Interfaces have created a buzz as the next big thing and have transformed customer interaction. Conversational Interfaces have overcome the obstacles of all other digital touchpoints. It has now become imperative for businesses to integrate a comprehensive bot on their web and mobile apps to beat the heat of competition! A Bot offers higher customer satisfaction, reduces overall costs and increases productivity.

Looking at the exponential growth of the adoption of Bots and their role in transforming businesses, a holistic Conversational Interface training has become vital. CI Training enables your team to build, deploy and test the bot on web, mobile and social channels. The required skills and in-hand governance access reduces dependency on others and speeds up business processes.