The Streebo Story

Streebo was founded in 2009, and we've been on an epic ride ever since. We've tried to stay true to our core belief – technology automation – and to deliver exceptional omni-channel experiences that engage, empower and excite, our customers.

Our key differentiator lies in our unique approach towards delivering digital solutions. We use pre-built, pre-fabricated components, thereby 'assembling' solutions to rapidly deliver customized and personalized experience to your end-users.
Timeline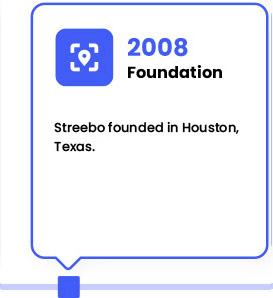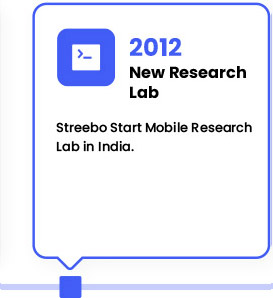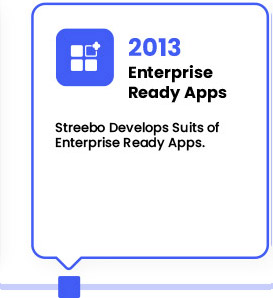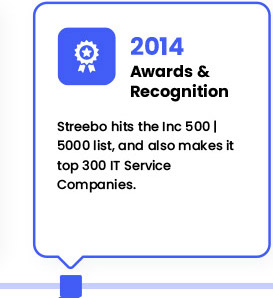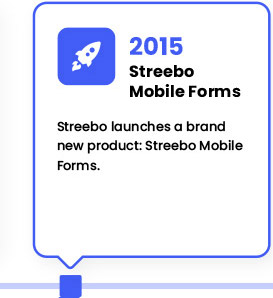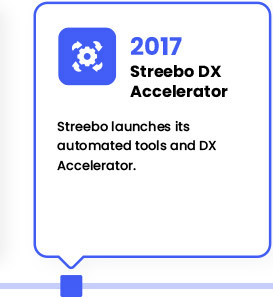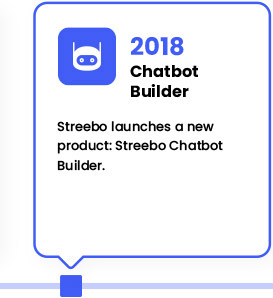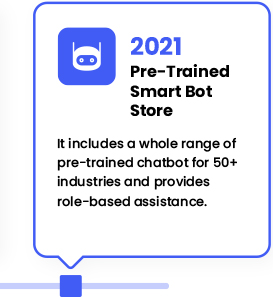 Why Streebo
Omni-Channel Experiences Powered by Conversational AI
By combining Artifcial Intelligence and Automation Technology, Streebo has created a set of true Omni-Channel Solutions. Streebo's Digital solutions work on web, mobile and all Conversational Interfaces as they are readily Voice and Chat Activated.

Faster Time to Market

Faster Time to MarketWith its automation technology and Pre-Built assets, Streebo can deliver exceptional digital experiences in quickest possible time

Reduced Development Cost

Reduced Development CostWith its Automation Technology, set of 'Enterprise Ready Digital Solutions and Pre-built assets, the development and ongoing maintenance cost comes down by more than 50-60%  thus giving our end customers a reduced TCO and an improved ROI.

Flexibility of Deployment

Flexibility of DeploymentAll the apps and portals can be deployed on premise or on the cloud based on customer preference
Streebo Offices
North America
6666 Harwin Drive, Ste 500, Houston,
Texas 77036
Asia
Streebo House, Besides D.A.V School, Sarkhej Roza Road, Makarba, Ahmedabad, India – 380051