Artificial Intelligence Powered Bot for Healthcare Pharmacy Dealer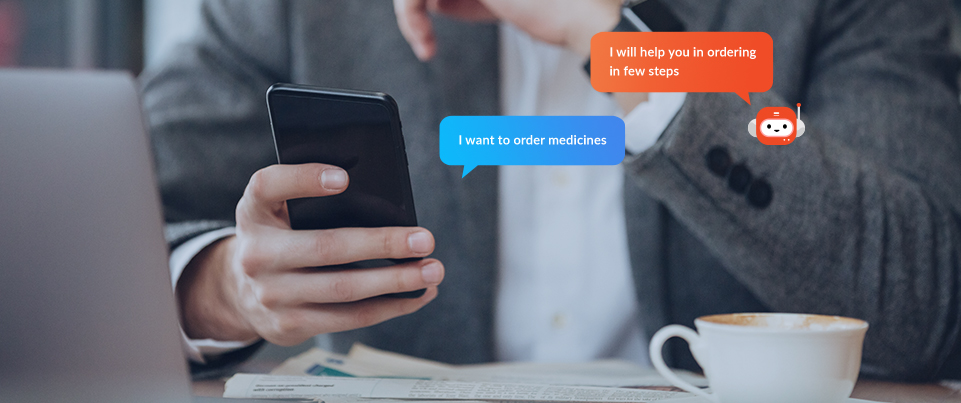 The Pandemic caused a disruption in the healthcare system including pharmaceutical and medical device manufacturing & distribution. While there was a surge in demand in certain segments of healthcare products others saw a lull. Balancing the abrupt changes in demand and supply put additional strain on existing communication channels including call centers.

Advent of Artificial Intelligence and technologies like Natural Language Processing has open up possibilities to automate and streamline these communication channels.

At Streebo, we have developed a pre-trained bot specifically for Healthcare Pharmacy & Device dealers that is capable of handling major day-to-day operations. Powered by leading NLP engines such as IBM Watson Assistant, Google Dialog Flow and Amazon Lex Streebo Bot allows dealers to perform critical operations to maintain the stock & track the order status among other functions. The pre-trained Bot can assist dealers to review real-time inventory stock of their respective pharmacy stores and can manage the ordering of drugs that are low in inventory. Also, the bot can manage functions such as check out, online payment, order management. The Pre-Trained bots can be deployed on Web, Mobile App, and asynchronous channels such as Facebook Messenger, WhatsApp, Signal, Telegram, and even SMS. The pre-trained bot can even handle user requests from anonymous users by showing them the latest offers on products and answer any FAQs on products.
Business Benefits

Improved Customer Service

Decreased operational cost as the major operations gets taken over by the Bot

Increase in revenue for both Dealers and Pharma companies
AI Powered Bot extended on Social Media Channels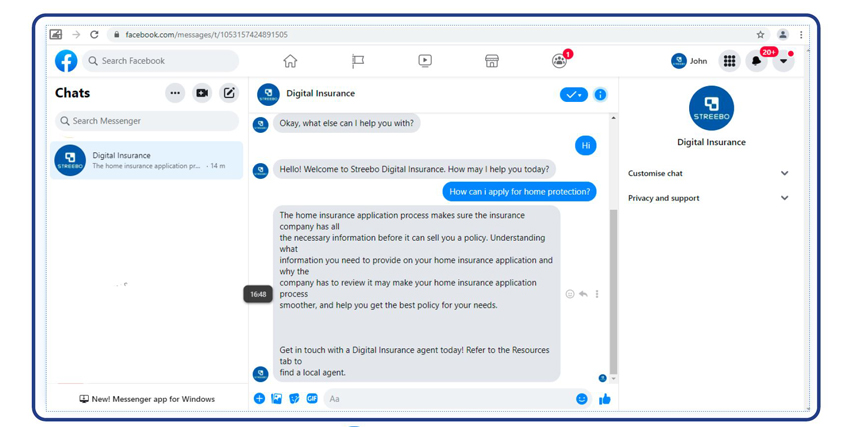 Facebook Messenger Bot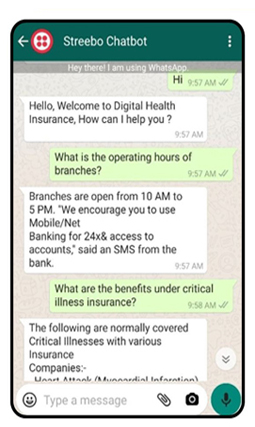 WhatsApp Bot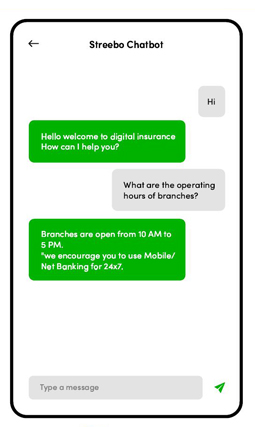 SMS Bot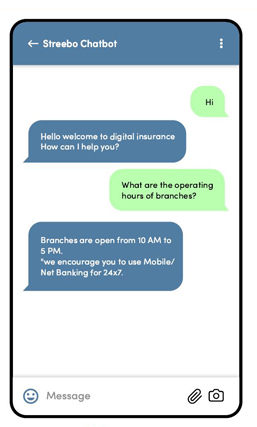 Telegram Bot