BI & Reporting Tools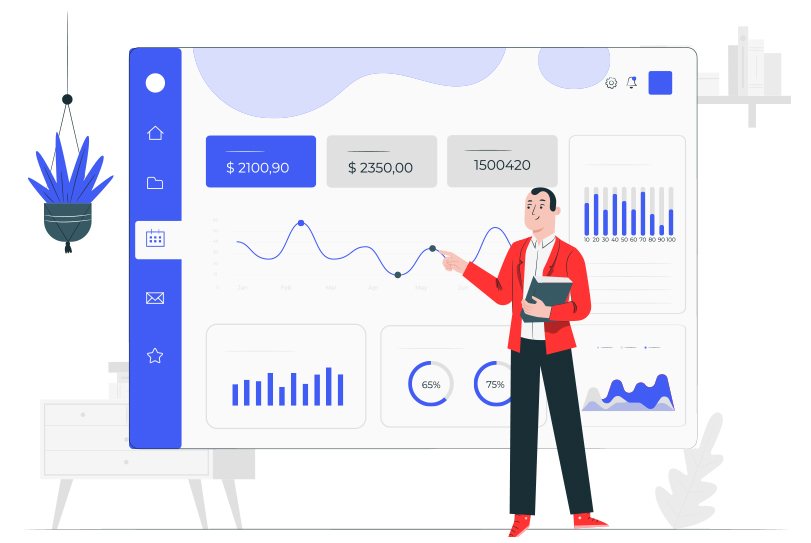 Data explosion has caused a big surge in Business Intelligence usage among enterprises. Having a strong reporting tool is must for organizations to make sense of this mountain of data residing in a variety of systems both internal and external. Cognos, Spotfire, Tableau and Qlikview are the leading contenders among the plethora of reporting tools available in the market today. As the number of reports to be reviewed are growing so is the time required to access and analyze these reports.
Streebo's Reporting (Cognos) Chatbot
At Streebo, we are an Artificial Intelligence (AI) company and are using leading Natural Language Processing technologies such as IBM Watson to create pre-trained bots to streamline the access and review of these reports.

Our AI powered Chatbots pre-integrated with reporting tools such as Cognos, cut the time to access and review these reports in half. Powered by Streebo's Bot Builder technology and Watson the AI powered Bot can help busy executives quickly access reports from BI reporting tools such as Cognos in real-time across a variety of channels. They can even slice and dice these reports using voice and chat commands using Streebo's Reporting Bot.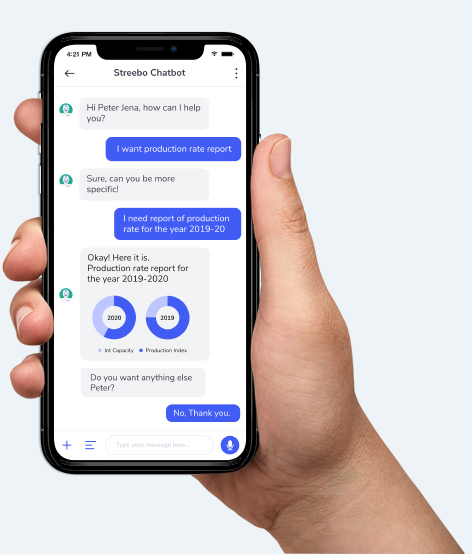 Our Reporting Bot supports the following features

Pre-Integrated
The Bot is pre-integrated with a variety of reporting tools including Cognos and uses the underlying API provided by the reporting tool to access the reports in real-time.

Secured
Streebo's Cognos and other reporting Bots provides single-sign on and gives secured role based access to these reports. This means you can only access the report that your role permits you to see.

Voice and Chat Activated
The Reporting Bot can be accessed from Web, Mobile and a variety of messaging clients such as MS Teams, HCL SameTime and Slack among others. These reports can be accessed using Voice commands as well from devices such as Amazon Alexa

Report Review with Drill-Down
Streebo's Reporting Bot also supports the ability to sort, filter and drill-down in these reports. Also, allows for PDF export of these reports.

Rich Client Support
Streebo's Reporting Bot comes with a Chatbot client that supports a variety of HTML5 controls and can display both Charts and Tables.