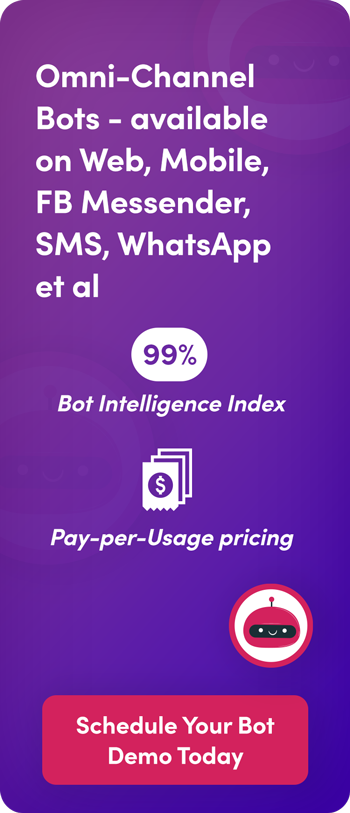 Build Superior Customer Interactions
with Experience Driven Utility Chatbots
Reimagine your Utility Business with Smart Bots
Get a Personalized Demo
Serve Customers Capably with a Conversational Chatbot!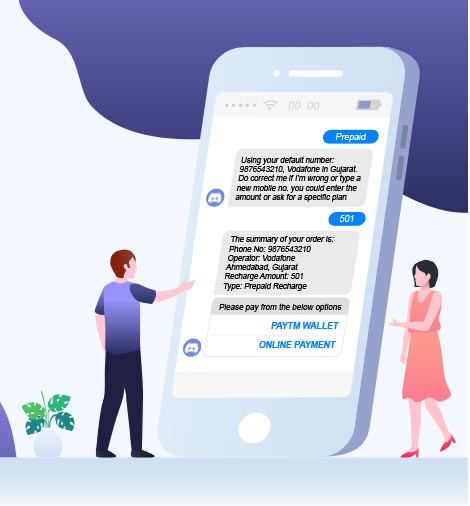 Utility businesses are increasingly relying on Chatbots to boost the quality of communication with customers. Superior customer experiences will lead to better customer satisfaction and higher retention. By engaging with utility subscribers, resolving their queries and providing timely notifications without any human intervention, utility chatbots successfully bringdown the manpower costs. According to a report from Gartner, chatbots will amount for 85% of all customer interactions by 2020. Over the last decade, we have seen brands shift from just websites to mobile friendly websites and then to apps. Customers are now driving this shift towards omnichannel presence and hence brands are looking to provide a Chatbot on their websites, apps as well as on other popular chat platforms like Facebook and WhatsApp.

A Utility Chatbot becomes an instant solution provider for your subscribers by answering most routinely asked questions, sending monthly bill payment updates, raising timely alerts and ensuring an unparalleled conversational experience in the most critical customer moments.
Transform the Way Your Utility Business Communicates!

Answer customer queries and register complaints or maintenance requests

Simplify frequent transactions like bill payments and maintenance charges

Send timely bill, complaint and maintenance status to customers

Provide timely weather alerts and updates on maintenance schedules and interruptions

Provide tailored advice to customers for inculcating energy saving habits

Help customers easily determine their energy needs and choose the best suited plans
Gain Customer Insights and Serve Them Better

Initiate conversations with customers to test new energy plans and services

Understand customer need, segmentation and brand perception based on conversations

Create tailored proposals highlighting incremental benefits to customers
Reach Customers on
The Channel of Their Choice
Utility companies can engage their customers in a conversational experience to pay utility bills, register complaints, schedule maintenance and more by deploying an intelligent chatbot on not just website or mobile application, but on widely used messaging platforms like Facebook messenger, WhatsApp and Slack to name a few. Smart bots communicate with customers and give them information on demand (24*7), reduce costs, increase reach and drive productivity.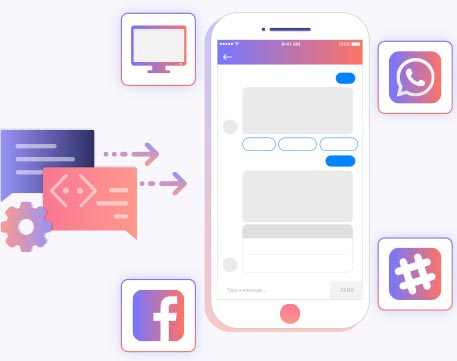 Streebo – Your Trusted
Utility Chatbot Solution Provider!
Streebo has launched a revolutionary Chatbot Builder to help build chat assistants easily, using a drag and drop interface. From addressing basic customer queries to streamlining bill payments for utilities like electricity, gas and water, Streebo's Utility industry chatbot transforms the way utility companies connect with customers. Using a unique set of no or low code tooling, you can now build chatbots for your Utility Services at a rapid pace. Our enterprise grade utility chatbots make interactions humanlike; but more accurate and faster without compromising security or compliance.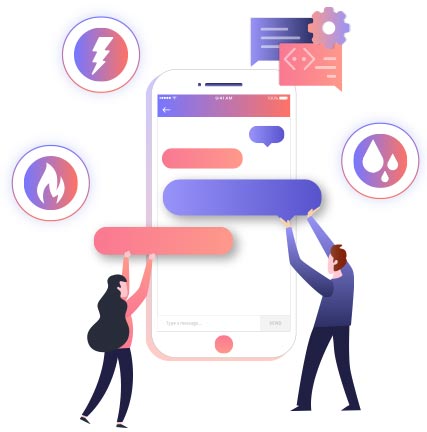 Key Differentiators of Streebo Chatbot Builder

Faster Time to Market with App Automation

Leverages Reliable & Secure IBM Watson Technology

Seamless Integration with any utility backend system

Easy Chatbot Modification with No Coding Required

Cross-Platform, Cross-Device deployment Compatibility

Lower Support & Maintenance Costs