Introduction – An Opportunity for
Education Institutes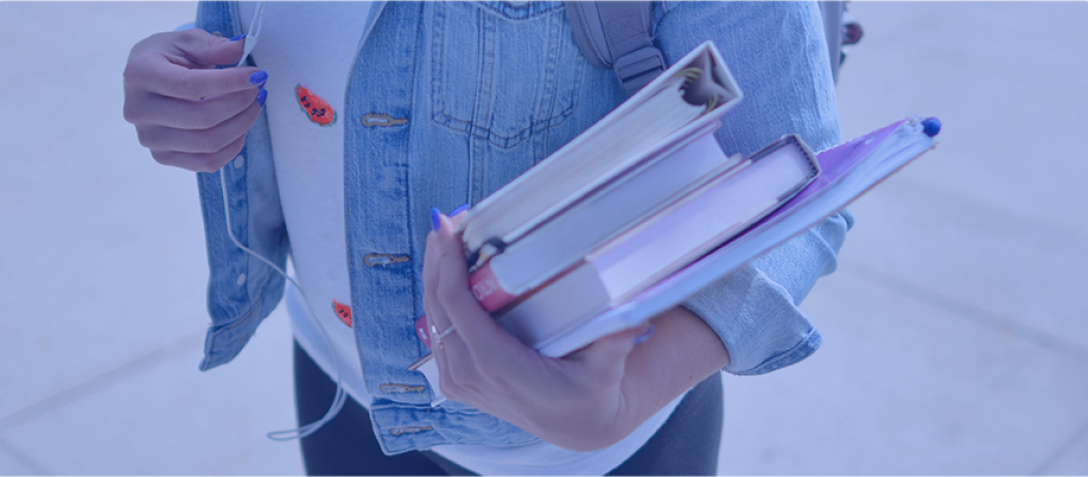 This article describes the student behavioural change that has happened in which lays an opportunity for universities and education institutes to increase their revenue and save on costs. It also covers how the education sector can leverage the latest AI technologies like Natural Language Processing and Generative AI with platforms like GPT 3.5 from Open.AI to automate student interactions. Furthermore, an advanced AI solution is presented powered by leading NLPs such as IBM Watson, Microsoft CLU, Google Dialogflow, Amazon Lex and now GPT from Open.AI – Clients can use a combination of any of the leading AI providers to deliver a powerful solution that will allow them to both to take advantage of the student behavioral shift (i.e increase revenue & reduced cost) yet manage their student interaction.
The behavioral shift in students
We are living in a screen age where around 90% of teenagers in the US use social media, with the most popular platforms being Facebook Messenger, WhatsApp, Instagram, and Snapchat. Millennials who are using these messaging channels are now spending most of their time i.e. around 9 hrs a day on it and it has become the prime mode of communication for them. A recent TechCrunch study states a 40% jump in traffic on messaging channels.

Most Universities and Colleges across the world largely rely on the web and mobile apps, which are proven channels to interact with students. But, as stated above the consumer (student) behavioral change (shift to asynchronous channels) is here to stay. Universities and Education Institutes that will recognize and respond to this change will stand to gain market share and generate net new revenue from these social media channels.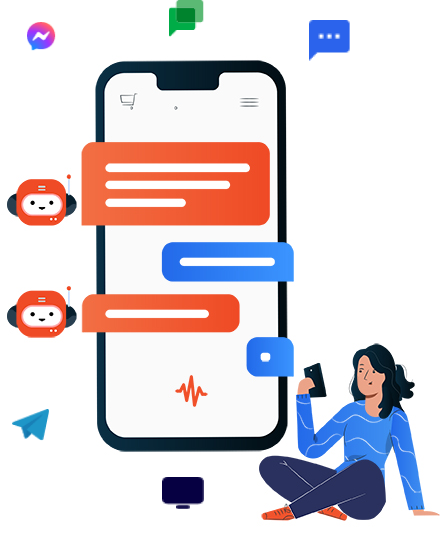 How Education Institutes and
Universities can leverage Artificial
Intelligence and Bot Technology

Universities & Colleges can now leverage artificial intelligence (AI) and bot technology in various ways to enhance the learning experience, streamline administrative tasks, and improve efficiency. AI algorithms can analyze student data to provide personalized recommendations for coursework, study materials, and extra resources. AI-powered chatbots can provide immediate assistance and answer questions from students on a 24/7 basis. AI Bots for universities can automate routine tasks such as grading assignments, tracking attendance, and managing student records. Chatbots and AI-powered virtual assistants can help students with disabilities navigate the educational system more easily.

Chat Analytics can help educators and administrators make data-driven decisions by providing insights into student performance, risk of dropout, and other key metrics. In conclusion, an AI bot or virtual assistant can be a valuable tool for education institutes and universities, but it's important to leverage them in order to grow in the market and have a competitive advantage, considering the privacy and security of student data.
ChatGPT an AI language model from Open.AI has had a significant impact on the development of AI chatbots. ChatGPT is a state-of-the-art language model that has significantly advanced the field of natural language processing (NLP). This means it can interpret the user's input more accurately and respond in a way that feels more human-like.

GPT 3.5 Platform is capable of generating a wide range of responses, which makes it a flexible tool for building a bot. It can be used to answer questions, provide guidance, and offer suggestions. GPT can handle large volumes of requests, making it a good option for a university student bot that may receive a high volume of inquiries. GPT can continually learn and improve over time. As more students interact with the bot, it can become more accurate and helpful. At Streebo, we are focused on the continuous development of AI chatbots, improving their accuracy, effectiveness, and user experience.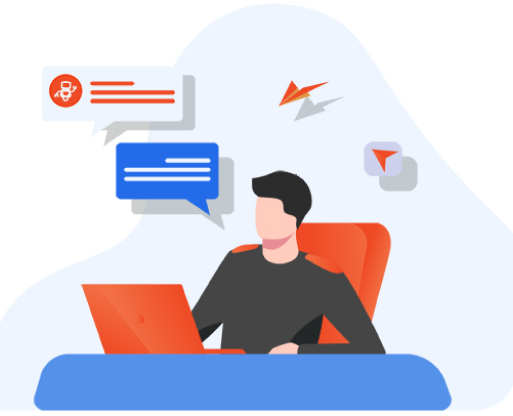 Streebo's Smart Bots for Universities & Education
Industry are now integrated with GPT giving it
ChatGPT kind of capabilities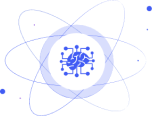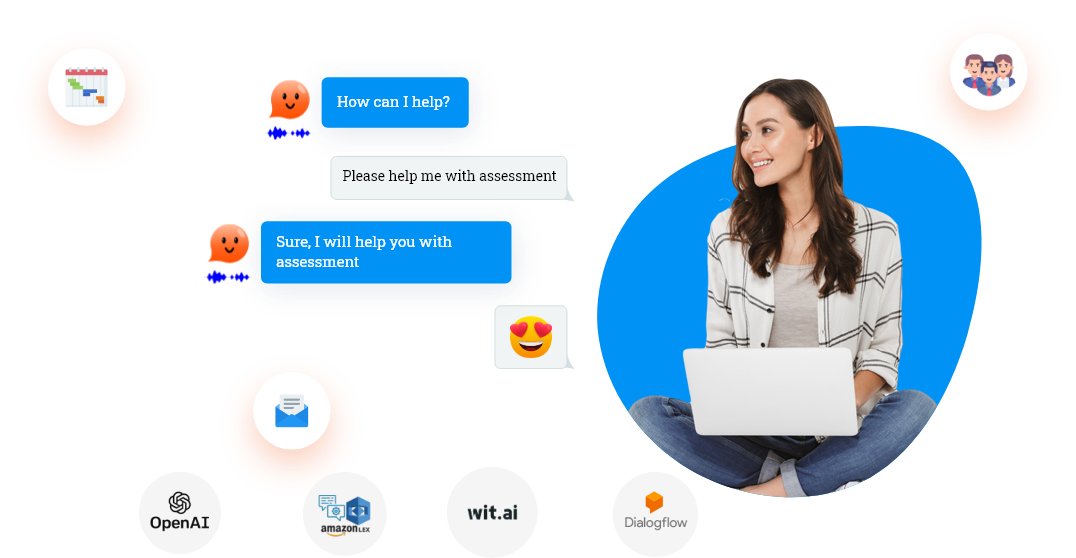 Streebo, a conversational AI company specializes in building chatbots and virtual assistants by utilizing cutting-edge NLP technology. Our bots leverage advanced NLP engines, such as IBM Watson, Microsoft CLU, Google Dialogflow from GCP, Amazon Lex from AWS and Wit.ai from Meta. These engines enable our bots to accurately understand and interpret student queries in real-time, providing swift and accurate responses.

Considering the behavioral shift in the students, we have now integrated our bots (Streebots) also with the latest GPT 3.5 series language models from Open.AI, thus providing them with a unique level of conversational ability. By leveraging these advanced technologies, we have been able to create chatbots that possess a unique level of human-like conversational ability, providing an enhanced user experience for the industry's stakeholders.

Streebots have been developed with impressive context-switching capabilities to deal with more complicated topics considering teenagers'/students' behavioral patterns in mind. Our conversational AI answers questions that may require managing multiple dialogue elements. This ensures our chatbots know when they should transition between different conversation topics or topics seamlessly, making them an ideal candidate for complex tasks. These capabilities of a virtual assistant give a seamless and personalized experience to students and improve their engagement with the university system.

Furthermore, Streebo's Bots are 99% accurate and can seamlessly integrate with a wide variety of 3rd party enterprise backend systems (ERPs, CRMs) systems such as SAP, Salesforce, ServiceNow, Workday among others. Also, our virtual assistants can make University facilities accessible to a wide variety of communication channels such as Facebook Messenger, WhatsApp, WeChat, Instagram and even SMS. It can even handle voice channels such as IVR, Amazon Alexa, and Google Home. Students can converse with the virtual assistants via email as well.
Our pre-trained Bot for University Students is
trained in the following operations
Conversational AI is an incredible tool for meeting the emerging needs of Students. By leveraging the power of intelligent assistants to personalize university facilities. Education Industry is now recognizing the value of making the Students' system prompt & smarter and customizing it to pay more attention to each and every student in order to enhance their experience, improve engagement and improve the college result.

Our latest series of Streebots are powered by GPT 3.5 platform and are pre-trained following Universities & Education operations:
Answer FAQs
Browse Courses
Enroll in a Course
Download Fees Structure
Check Scholarship Eligibility
Apply for Scholarship
Pay Tuition Fee
Enroll in Online Quiz / Test Series
Exam Form Submission / Upload
Academic Calendar & Timetable
Apply for Membership – Library / Gym / Club
Update Student Profile
Download / Upload Assignments
Download Lecture Notes / Lecture Schedule
Provide Feedback and Complaints with Form
Download Result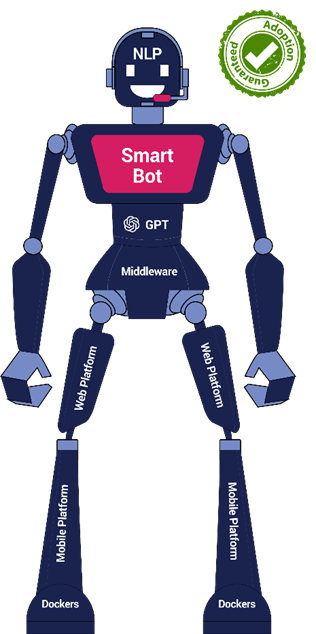 Key Business Benefits of these Smart Bots
designed specifically for Universities
and Colleges
Virtual Assistants can utilize social media channels to improve students' communication skills and provide access to educational resources and opportunities for digital literacy and civic engagement. Hence rolling out AI-Powered Education Bots for Customers across channels will result in the following benefits:

Decrease in Student-Interaction Cost
As the chatbot handles student queries and saves on query resolution time & effort – this, in turn, results in massive call reduction, decreases the cost of a call center and increases the productivity of university staff.

Increased Student Engagement
Millennials today don't like waiting for too long. The Omnichannel Smart Bot is available across Facebook Messenger, WhatsApp, Instagram, Google Chat, Emails and even SMS 24×7 and is proven to increase engagement by an average of 47%.

Increased Enrollment and Revenue
Our GPT 3.5 platform powered Bots provide instant resolution of student queries related to a course and fasten the decision to enroll in a course. This results in increased revenue and universities can see year-on-year growth in the number of enrolment of new students.

Student Satisfaction & Retention
A chatbot for university students instantly resolves queries and suggests different ways of getting scholarships and financial aid. This results in increased student satisfaction & retention.

Increased Overall Result
Streebo's Smart Bot aided with the latest GPT 3.5 platform gives timely reminders and notifications as per the individual student's schedule, certainly improves student performance and increases the percentage result for universities and colleges.
How Streebo Bots give an edge to Universities
to achieve Guaranteed Success
Streebo stands out from the competition with its latest, revolutionary ChatGPT-like bots for Universities and the Education Industry. Let's break down the features that make Streebots so unique.

Built-in Domain Intelligence
Streebo's team with over a decade of experience, holds deep domain knowledge deploying highly intelligent pre-trained Education Virtual Assistants that can emulate the business processes of various Universities & Colleges. This gives University Students a more personalized experience as the virtual assistants are able to understand their queries quickly and accurately.

Omni-Channel Experience
1. Streebo's Universities Chatbot provides access to the university system across social media channels such as Facebook Messenger, WhatsApp, Instagram, WeChat, Email and even SMS. It can even handle voice channels such as IVR, Amazon Alexa, and Google Home. Additionally, our intelligent, University bots can be deployed to existing digital properties such as websites and mobile apps. This ensures that Students have access to the same level of service no matter which channel they use to contact their Universities.

Data Security & Compliance
1. Streebots are powered by technology from leading companies like IBM Watson, Google Dialogflow, and Amazon Lex from AWS. As a result, Data Security and Compliance are two key areas where they are clear winners. Essentially, these Bots for Universities, use state-of-the-art encryption technologies from companies like IBM, Google, and AWS. All data exchanged with GPT is encrypted, providing a robust shield to protect enterprise data at all times. As a result, our customers can be confident that their data is secure and that their organization is fully compliant with relevant regulations.

Access to Unstructured Data
With Powerful Classification, Clustering, Embedding and Generative AI technology available in the GPT platform now it is possible for Universities to tap into unstructured information silos as well. This includes Web Pages, Student Report Cards & Schedules and other unstructured information such as logs, and emails to find the relevant information to the end user. Streebo bots integrated with GPT can leverage this powerful capability and bring the right information to the concerned faculty or office staff at the right time.

Guaranteed Adoption
1. Universities and Education businesses have been struggling when it comes to adopting chatbots due to various challenges, such as lack of technical knowledge, understanding of upcoming student needs, etc. However, with Streebo's cutting-edge Education Bot Solution, universities can now overcome those challenges quickly & efficiently.

Advance Training
Streebo's intelligent Chatbots for Oil & Gas Employees are trained continually until they reach 99% accuracy*. (*Accuracy= No. of questions answered correctly/No. of relevant questions asked). This improves overall efficiency and performance as the highly accurate bots reduce manual intervention.

Seamless Integration with Backends
1. Another key feature of Streebo's GPT 3.5 powered University and College Bots can seamlessly integrate with a wide variety of 3rd party enterprise backend systems (ERPs, CRMs) systems such as SAP, Salesforce, ServiceNow, Workday among others. This eliminates the need to manually configure or integrate backends or 3rd party systems which saves both time and resources.

Advanced Chat Analytics
1. Streebo's Bot analytics dashboard is designed specifically to record and display systemic data, metrics, preferences, and trends which eventually help in monitoring student interactions and can be adapted accordingly to give relevant responses as well as aid business decisions making processes. It enables universities to keep track of students' behavior patterns as well as understand their specific needs so that they can tweak their services accordingly.

Lower TCO
Streebo's Smart Bot solution makes it a cost-effective solution for Universities looking to integrate bots into their customer service & marketing operations without incurring high costs.

Inbuilt Live Agent Support
Streebo's University Student Bots also come with inbuilt live agent support, which allows students to get help from a real person if they cannot find what they are looking for by engaging with the bot. University Students can switch back and forth between the chatbot and live agents seamlessly, ensuring that their queries are answered quickly and efficiently.

Multi-Lingual Support
Another feature that sets Streebo's College Virtual Assistant apart from other chatbots is its multi-lingual support which allows Students coming from multiple countries to communicate with it in multiple languages, including English, Spanish, French and Chinese and 38+ languages. This makes it easier for Universities to cater to Students who do not speak English or have limited proficiency in English.

Voice & Chat Support
Our Smart Bot provides support voice as well as text-based conversations making it easy for users to interact with it regardless of their preferred mode of communication.

Voice Enabled Bots
Streebots offer advanced speech-to-text (STT) technology, a real-time transcription service that can identify keywords in conversations, ensuring accurate information is collected from each call. These chatbots can seamlessly integrate with Whisper (Beta), an AI-powered voice platform from Open.AI, and leverage other STT technologies from IBM Watson, Google Dialogflow, and Amazon Lex. The integration of STT technology enables businesses to better understand their employees and quickly respond with virtual support, resulting in faster response times, improved customer relationships, and higher customer satisfaction.

Email Bots
The ChatGPT Bot for Universities can now generate very human-like emails and thus service students over this channel as well. Our Email Bots can answer common FAQs and manage transactions that require backend integration.

Customization
Universities looking to attract new students or retain existing ones in today's highly competitive marketplace to create unique experiences for students. Streebo's GPT 3.5 powered University Bots can offer a tailored experience that allows education institutes to make their chatbot experience specific to their use cases and operations.

Open Standards
Streebots are just solution assets and all source code uses open-source standard frameworks such as Java, J2EE, Javascript, node.js, et al. The solution code is open and available to customers and partners to further customize it. There is no dependency on Streebo for any solution asset that is delivered as bots. Customer or partner can take over the internal enhancement and maintenance of the bots at any point.

Capex Option
You can choose to buy the Omnichannel Manufacturing Solution.

Opex Option
You can choose to Subscribe to the Omnichannel Manufacturing Solution at a monthly charge with no upfront setup fee.

Pay Per Usage
This is a conversation-based subscription and tied to the number of conversations & messages the bot handles. Thus you only pay if the Bot is getting used and is actually deflecting calls.
A step towards the future of education!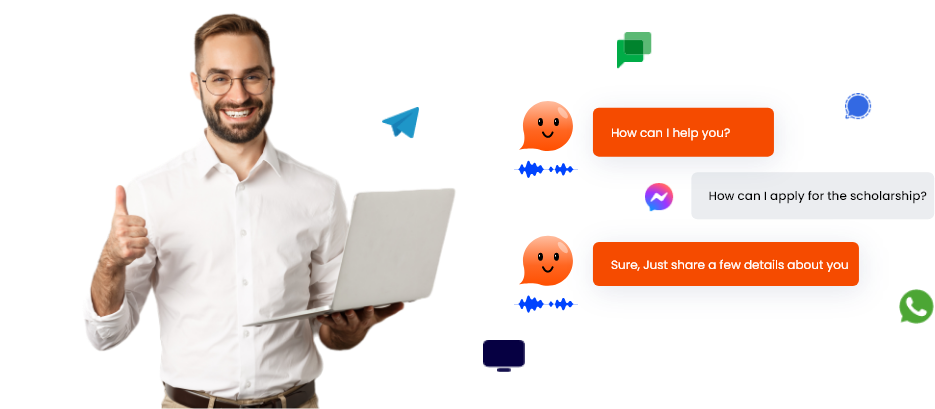 Recent studies for Education Industry showcase that the developing trend of leveraging chatbots and cognitive assistants can greatly reduce costs, improve customer service and satisfaction ratings and handle up to 75-90% of student queries by 2025. However, the Education Industry will be one of the most customer-driven industries in the world and is started transforming its systems and leveraging AI & Bot technologies.

If Education organizations want to keep up with the behavioral shift seen in students in this increasingly fast-paced market, quick action must be taken to address these issues related to the adoption of these communication channels in order to boost productivity, reduce cost and ensure customer satisfaction. Streebo's Bots for Education Institutes are transforming the way Universities & Colleges interact with their Students by providing an incredible level of accuracy and customization while reducing costs.

So, if you're looking for ways to stay ahead of the competition, then Streebo's revolutionary ChatGPT powered bots for universities are just what you need.