Chatbot Integration with Microsoft Teams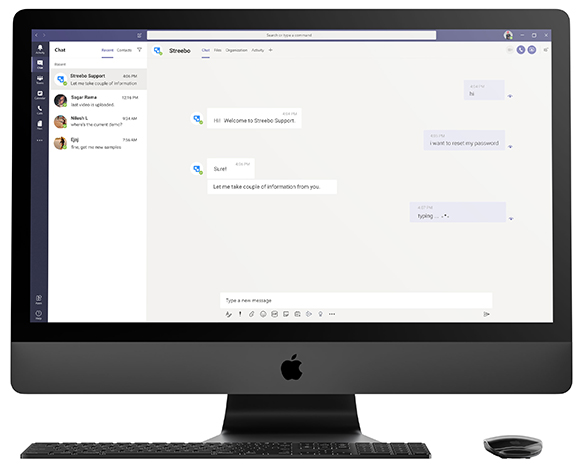 Microsoft Teams is one the leading collaboration platform used by many enterprises around the world. With its rich Office 365 Integration, sleek user interface and extensive capabilities businesses have adopted it widely and stats shows close to 13 Million Active daily Users on Teams.

With Digital Transformation at pace and employee engagement is on priority, multiple internal business activities are getting replaced by the Virtual Assistants. Current trend shows that Artificial Intelligence (AI) Powered chatbots are replacing modern applications. Through AI powered Chatbots users can manage many common employee functions such as applying for leaves, filling out timesheets, claims, etc. Microsoft Teams being the first-choice of communication, businesses will stand to gain if they allow employees to communicate with Chatbots directly through Microsoft Teams interface. At Streebo we have developed a Bot Builder that allows enterprises to easily assemble AI powered Bots that can be extended to a variety of channels including Microsoft Teams.
Build Efficient Voice and Chat Activated Chatbots Quickly
Streebo has launched a revolutionary Bot Builder which can be easily integrated with your Microsoft Teams platform. It can handle a range of tasks. From basic questions pertaining to HR, IT or other organizational activities all the way to any involved requests, Streebo's Chatbot tooling powered by leading NLP engine such as IBM Watson can help transform and automate the entire business workflow. Powered by a unique automation tooling, Streebo Chatbot Builder helps you build conversational flow using a drag and drop interface. The point and click interface available in the Bot builder allows both IT and non-IT users to easily integrate the Bots with common enterprise backends such as RDBMS, SAP, Peoplesoft, Workday, Salesforce, ServiceNOW among others. Thus allowing employees to interact with these systems from commonly used messaging platforms such as Microsoft Teams.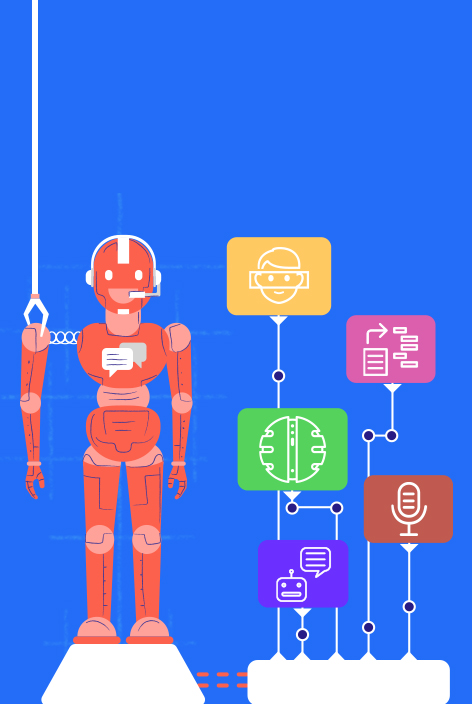 Key Differentiators

Faster Time to Market with Bot Builder
'Drag and Drop' Interface for easier creation and management of chat interfaces 'Point and click' Interface for easier integration with commonly used backend systems of records

Flexible NLP Selection
Select a NLP of your choice – be it IBM Watson, Google Dialog, Amazon Lex, Wit.ai or any other and we will integrate the bot accordingly

Cross Platform Availability
Embed Streebo chatbot on website, app or on 3rd party messaging platforms such as Microsoft Teams, HCL Sametime, Slack among others

Flexible Deployment Options
Deploy on premise or on cloud

Comprehensive Security
Streebo Chatbots are highly secure