Conversational Interface for Commerce
Retail Commerce Bot on your Digital Store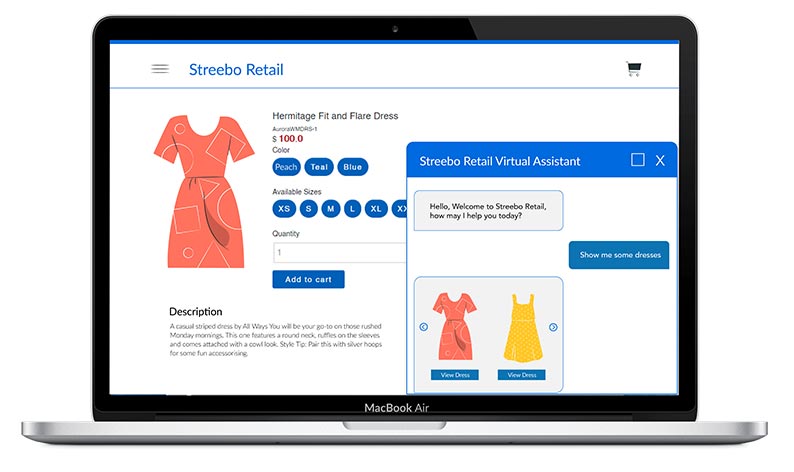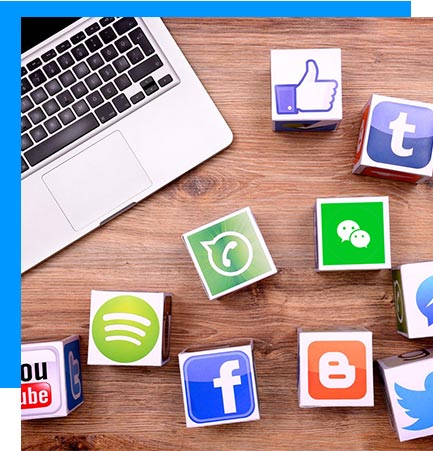 Shifting Landscape
Retail companies are going though interesting times as the pace of Digital Transformation has picked up tremendously. The user base has shifted from web to mobile to now social media. A recent TechCrunch* study showcased a 40% surge in social media traffic which means users are spending more time on social media apps and messaging platforms such as Whatsapp, FaceBook Messenger and WeChat. Messaging platforms such as SMS are more in vogue as asynchronous mode of communication is becoming the norm.
How should Retail companies respond
Retail Organizations poured in millions of dollars to build up a strong eCommerce Web and Mobile presence over the last two decades. Products such as HCL Commerce (earlier called IBM WebSphere Commerce), Oracle Commerce, SAP Hybris Commerce, Shopify and open source products such as Magento have cornered a big chunk of the market. Now the era of "Conversational Commerce" has dawned upon these retail organizations. They will need to shift their Digital Experience to where their users are spending their time, which is in this case on social media platforms and messaging apps such as SMS, Whatsapp, FB Messenger, Telegram and WeChat (among others). So what is the fastest and most optimized way to get there?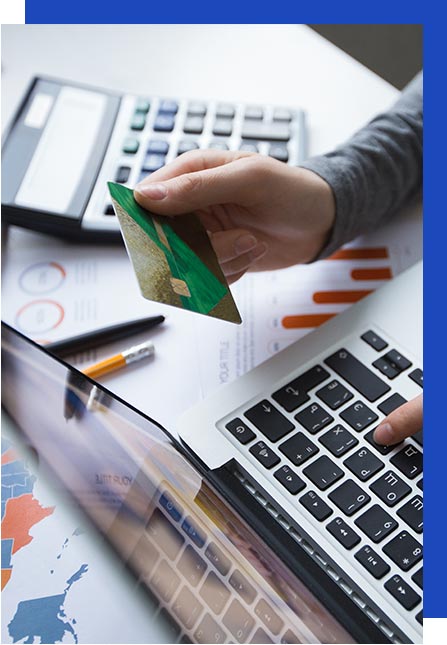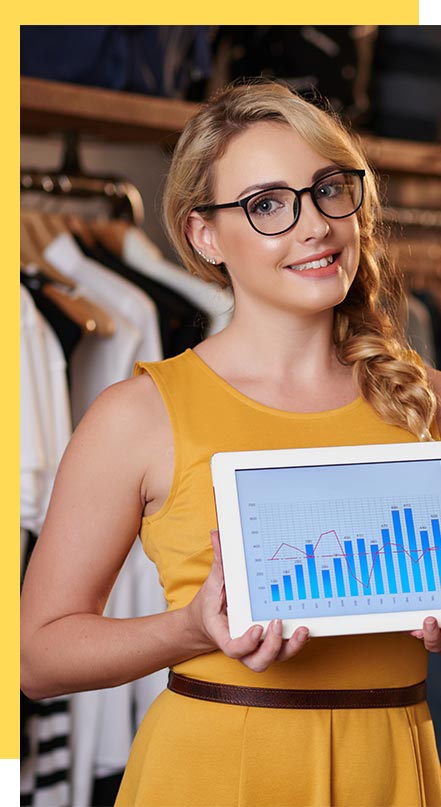 Enter Streebo Retail Commerce Bots
Streebo, a leading Artificial Intelligence (AI) and Mobile technology company has created AI powered pre-trained Retail Chatbots. These Bots leverage leading Natural Language Processing (NLP) engines such as IBM Watson, Google Dialog and Amazon Lex to extend these commerce experiences to a variety of social media platforms. These bots are pre-integrated with a wide variety of commerce engines such as HCL Commerce (IBM WebSphere Commerce), Oracle Commerce, SAP Hybris Commerce, Shopify and Magento. They are proven to improve SEO (Page ranking) by an average of 12% and increase sales by on average of 17% as they increase outreach by taking these platforms to various social media platforms. By staffing eCommerce Stores with these 24X7 available Intelligent Bots, Retail companies can improve their customer satisfaction by on average of 23% thus reducing their call center costs as well. That's why these AI powered Retail bots have a powerful ROI as they can both improve sales and reduce costs for organizations deploying them.
Functions Supported by Streebo Retail Commerce Bot
Streebo's Retail Commerce Bot is trained in the following functions:
| | |
| --- | --- |
| Review Product Catalog | |
| Showcase Product Details | |
| Manage Shopping Cart | |
| Checkout & Payments | |
| Order Tracking | |
| Return Products | |
| Refund Processing | |
| Coupon & Loyalty Program management | |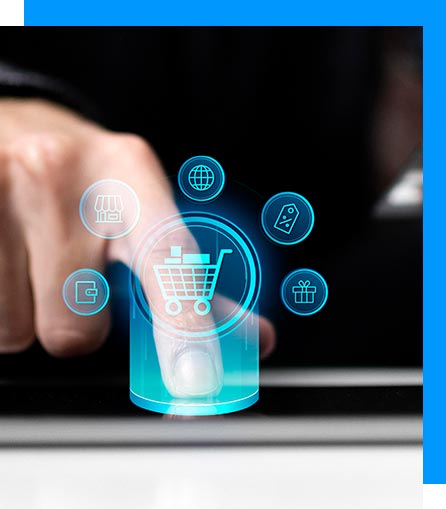 Features of Streebo Retail Bot
Streebo's AI (IBM Watson) powered Retail Chatbot has the following features: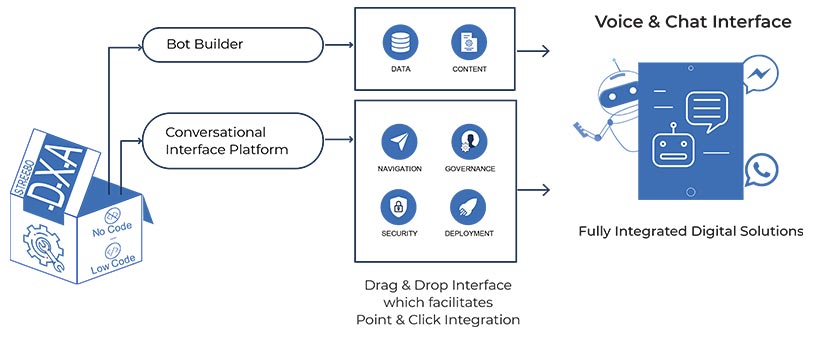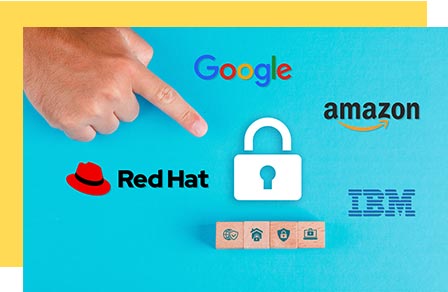 Security
Streebo's Retail bots use top notch technology from companies like IBM, RedHat, Google and Amazon. They are secured as they use strong encryption libraries and leverage the underlying security of the commerce engine including all access control and authentication set-up
Leveraging Leading Artificial Intelligence powered Natural Language Platforms (NLP)
Streebo's Bot have a plug-n-play architecture and can use any of the leading NLP engines available in the market such as IBM Watson Assistant, Google Dialog and Amazon Lex to understand the intents and entities passed during the conversation.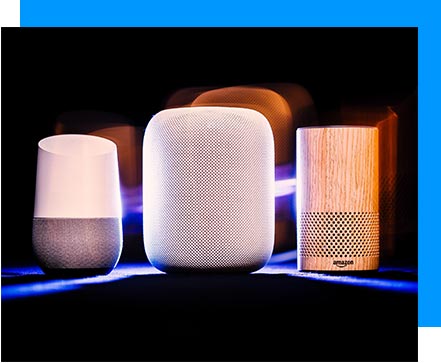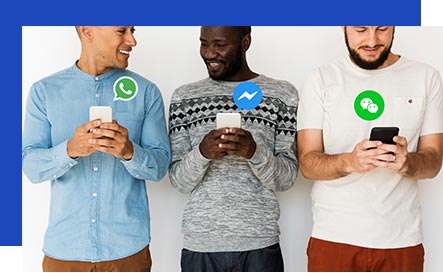 Omni-Channel Bot
Streebo's Bot can be deployed across channels such as web, mobile and chat and voice channels. Chat channels include SMS, Whatsapp, FB Messenger, WeChat, Telegram among others. Voice Channels include Phone (leveraging IBM Voice Agent), Google Home and Amazon Alexa.
Pre-Integrated with Leading Commerce Engines
Streebo's Retail Bot are pre-integrated with the top commerce engines including HCL Commerce (IBM WebSphere Commerce), SAP Hybris Commerce, Magento, Shopify and Oracle Commerce. They use the Rest Services and Java API provided by these commerce Platforms to interact with these engines. All personalization rules, content, products catalog and access control continue to stay in the underlying Commerce Platform thus requiring no change in the. In case of SAP Hybris Commerce we leverage the Web Services and make BAPI calls to interact with the engine where required.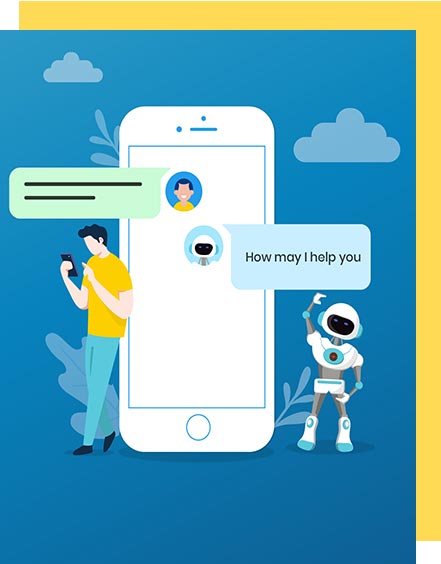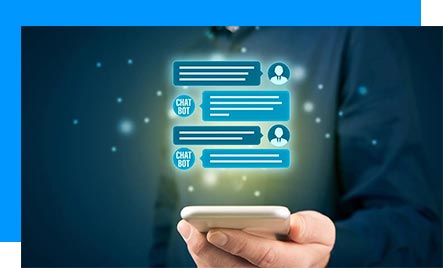 Flexible Deployment Models
Streebo's Retail Commerce Bot can be deployed on-prem or on the cloud. We support IBM Cloud, Amazon AWS, Microsoft Azure and Google Cloud
Flexible Pricing Models
Streebo's Retail Commerce Bot can be purchased outright (Capex model) or can be deployed using Pay Per Usage/Subscription model.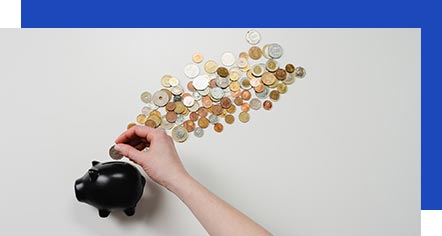 Want to try out the Retail Commerce Bot on your Digital Store? Streebo offers zero dollar set-up Pay Per Usage model.
SCHEDULE YOUR BOT DEMO TODAY