Opportunity to Automate Document Management System (FileNet)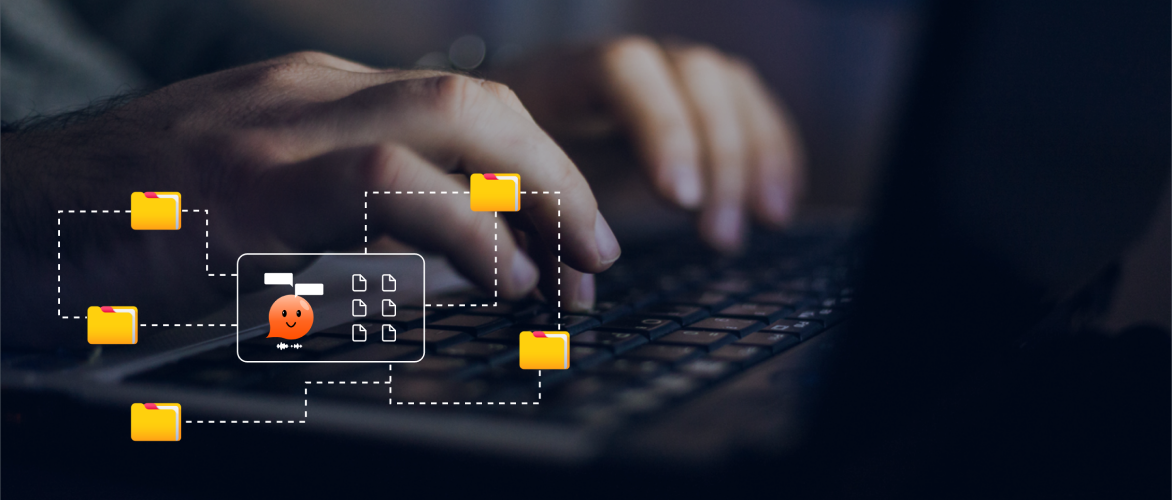 IBM FileNet is an ECM (Enterprise Content Management) software solution designed by IBM to manage enterprise content throughout its lifecycle, from creation to disposal. It offers a range of capabilities such as document management, web content management, business process management, records management, along with search and retrieval functionality, collaboration tools, and workflow automation. Currently, organizations access these systems primarily through desktops, web applications, or mobile apps.

The first part of the article focuses on – how the advancements in AI, particularly in NLP, have presented an opportunity for companies to extend their document management systems, including IBM FileNet & IBM Case Manager to conversational interfaces such as voice and chat. These systems can be further extended to internal chat messaging platforms like Microsoft Teams, HCL Sametime, and Slack, as well as external-facing applications like web and mobile chat interfaces, and voice applications like Amazon Alexa and Google Home.

A unique solution proposed in the latter half involves the use of IBM Watson and Generative AI from Open.AI (GPT) to streamline and automate routine tasks and provide valuable data and insights to help businesses make informed decisions about content management strategies.
Extending IBM FileNet to Artificial Intelligence Powered Conversational Interface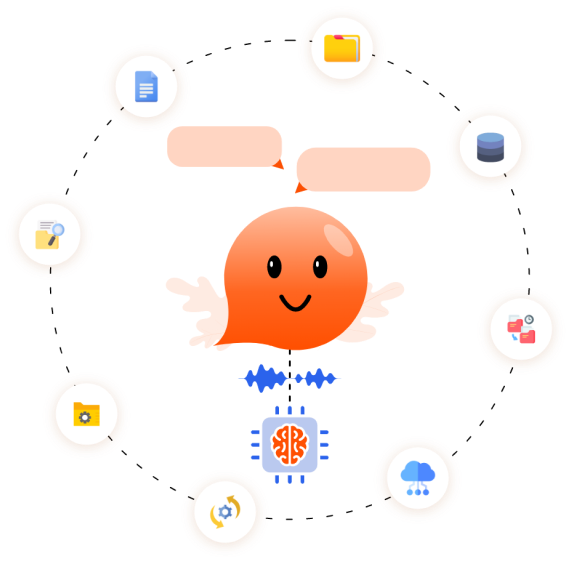 IBM FileNet has gained worldwide popularity as businesses aim to optimize their business operations and documents. With advancements in AI, NLP and Machine Learning, the advanced document system- IBM FileNet can be extended to voice and chat interfaces. This can reduce training costs for onboarding new members and drive adoption of digitization of external systems. More importantly by leveraging the powerful NLP – IBM Watson – they can improve content management, drive employee productivity and ensure compliance for internal facing applications.

Companies saw an average 9% jump in productivity for internal facing document management systems when extended to conversational interface such as MS Teams, Slack and HCL Sametime (formerly knowns as IBM Sametime) Watson powered conversational interfaces for FileNet can help organizations streamline their content management processes, reduce costs, and improve productivity, ultimately driving business growth and success.
Arrival of GPT Platform/ Integration of ChatGPT with IBM FileNet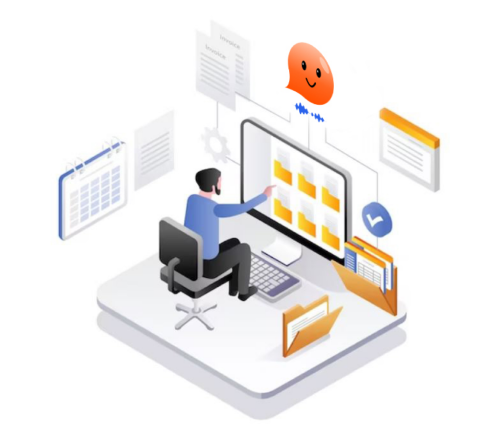 The integration of AI-powered chatbots with IBM FileNet has fundamentally transformed the way enterprises handle their documents. However, with the emergence of GPT from Open.AI, the stakes have been raised significantly due to its advanced capabilities. While IBM Watson Assistant is a powerful Natural Language Processing (NLP) engine & IBM Watson Discovery has powerful Cognitive Search Capabilities, ChatGPT on the other hand has the added advantage of employing advanced Generative AI, which enables it to produce written text that closely resembles human speech. If IBM Watson and GPT from Open.AI can be combined with FileNet, then it could aid businesses in automating mundane tasks, streamlining content management processes, and ensuring compliance with regulatory and legal requirements for record keeping.
Why Streebo's AI-Powered Bot for FileNet with ChaGPT-like capabilities?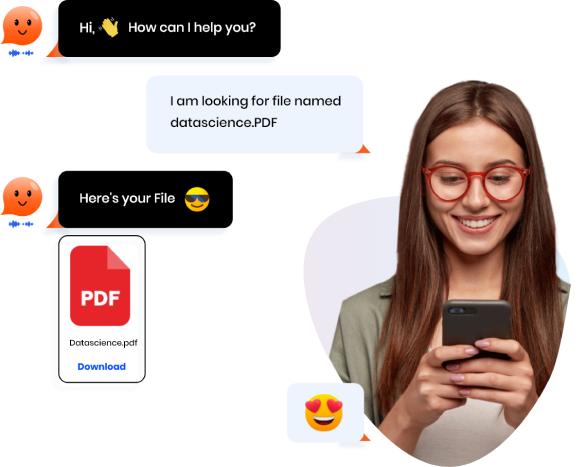 At Streebo, our focus is Conversational AI, We have developed an Artificial Intelligence powered chatbot that is pre-integrated with a variety of Document Management system including IBM FileNet & IBM Case Manager.

Our latest update to the Enterprise Bot for FileNet has enhanced its functionalities by leveraging both- IBM Watson Assistant as the NLP engine, IBM Watson Discovery as the Cognitive Search Engine and the remarkable generative abilities of GPT from Open.AI to create dynamic responses that closely resemble human speech. This integration has resulted in a smart bot that is highly intelligent and powerful, and provides users with the best of both worlds. The combination of IBM Watson and GPT from Open.AI has created a robust offering, taking the capabilities of our smart bots to new heights. Our highly intuitive chatbot solution can seamlessly integrate with a wide variety of 3rd party enterprise backend systems (ERPs, CRMs) systems along with IBM FileNet such as SAP, ServiceNow, Workday, etc.

Our pre-trained, pre-integrated bots integrate with both Content Engine (CE) and Process Engine (PE) of IBM FileNet.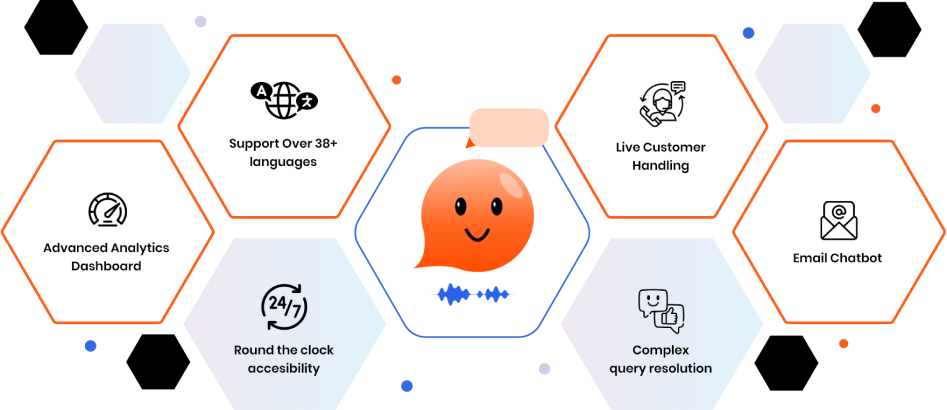 Streebo's AI-powered Chatbot can effectively manage the following functions using Conversational Interface –
Fetch Pending Tasks
Add Document/case and related Meta-data
Update Documents/case
Integrated with Process Engine (CE)
Manage Workflow Approvals
Delete Document/case
Integrated with Content Engine (CE)
Single sign-on (SSO)
Sift through FileNet Content Repository to find precise answers
The highly intelligent FileNet chatbots offer a consistent delivery of valuable information and is trained until it is 99% accurate. Our smart solution can instantly extend your document management system to the new Conversational Interface. By Infusing NLP and Generative AI into your legacy applications with us, the organizations can see a whopping ROI as it drives adoption and productivity.
Key Business Benefits Our Conversational Interfaces for FileNet Powered by ChatGPT & Watson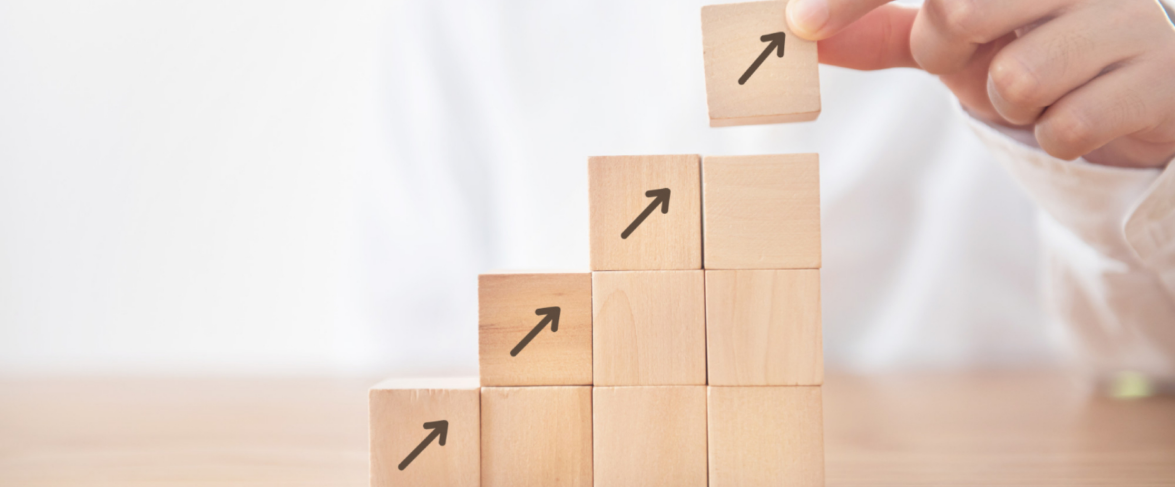 Through the integration of ChatGPT capabilities with FileNet, businesses can expand the software's interface to include voice and chat, thereby enhancing their content management processes, facilitating better collaboration, ensuring regulatory compliance, improving operational efficiency, and gaining valuable insights.

Increased Efficiency with reduced cost
FileNet Conversational Interfaces provide support for automation of workflows that can assist businesses in automating routine tasks, reducing manual labor, and enhancing efficiency while lowering associated costs. The use of FileNet chatbots can further automate routine tasks related to content management, such as searching for files, tagging documents, and assigning tasks to team members. This will improve efficiency and reduce the time spent on manual tasks.

Streamlined content management
By offering a comprehensive suite of capabilities for managing enterprise content, such as document management, web content management, business process management, records management, FileNet chatbot can simplify content management processes and enable easier access and management of content by employees.

Unified content governance
Our ChatGPT powered chatbots for FileNet ensures Unified Content Governance. It refers to the management of content from all file shares and repositories through a single, comprehensive, and scalable solution that ensures security, consistency, and intelligent handling of the content.
Key Differentiators of Our FileNet Chatbots with ChatGPT-like Capabilities-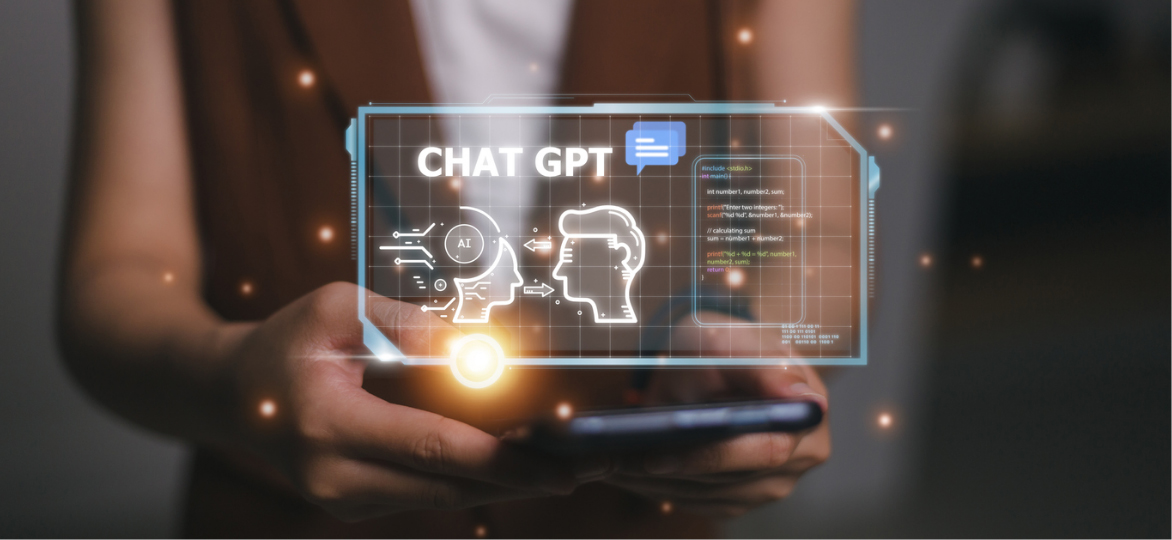 Built-in Technology expertise
Streebo, in partnership with top technology providers, employs advanced technology to install pre-trained bots with high intelligence. These bots are tailored to closely integrate with underlying process and content engines thus ensuring tight coupling with FileNet Technology.

Security & Compliance
Streebo's Chatbot solution uses the Rest-Services API of the underlying Document management system and authenticates using the same mechanism used by IBM FileNet and Case Manager. Further, it also uses authorization using the same groups/roles thus ensuring that all security rules by the Document management platform remain in place. Also, all information transmitted between GPT, and our solution is encrypted and masked, ensuring that all data, not just sensitive data, is kept secure.

Omni-Channel Presence
Streebo's FileNet integrated Chatbot solution powered by leading NLP engine – IBM Watson extends IBM FileNet and Case Manager solution to a variety of messaging platforms including Microsoft Teams, HCL Sametime, Skype for Business and Slack. Further it can be deployed on existing FileNet's web application and/or mobile app as well. It can also be extended on voice channels such as phone, Amazon Alexa, and Google Home. Lastly, in the case of external applications, the FileNet system can be extended on external channels like WhatsApp, Email and even SMS.

Email assistance
By integrating Watson and ChatGPT, our enterprise-specific bots have become more flexible, enabling our virtual assistants to provide email support. This technological progress allows our chatbots to create emails that closely resemble those generated by humans and seamlessly handle backend integrations to facilitate transactions.

Data Classification
Our ChatGPT-like bots can eliminate barriers and simplify the process of managing content by adopting a centralized repository that is fortified with advanced search, security, and governance capabilities. Through the utilization of advanced classification, clustering, embedding, and generative AI technology, our AI bots enable the easy administration and control of access to enterprise-wide content.

Flexible Deployment Options
Clients can choose to deploy the solution on their private cloud (AWS, Azure, Google Cloud Platform, or IBM Cloud) or on-prem (where their Document Management System or Case Management system resides)

Pre-Built Data Pipes for AI/ML model for Enterprise Systems including FileNet
Streebo's FileNet Chatbot can be integrated with multiple third-party and enterprise backend systems such as FileNet (ofcourse) + SAP, Salesforce, ServiceNow, Workday, ERPs, and CRMs.

Voice Support from GPT
By incorporating Watson and ChatGPT in FileNet bots, we utilize sophisticated voice technologies such as Whisper(beta) from Open.AI, as well as Speech-To-Text (STT) technologies from IBM Watson to provide voice support. Whisper employs voice technology powered by artificial intelligence to enable companies to receive rapid virtual assistance over voice. Meanwhile, STT technology offers real-time transcription services that analyse conversations for specific keywords to ensure precise and comprehensive information is collected during each interaction.

Multilingual Support
Our Conversational AI interfaces can support enterprise-grade services in more than 38 languages through chat and voice interfaces. This functionality ensures that user requests from various dialects and accents are easily understood, enabling employees to quickly access relevant document/content from FileNet by utilizing virtual assistants in their preferred language.

99% Accuracy
Our AI Bot for FileNet, integrated with Watson and ChatGPT, is trained until it reaches an accuracy rate of up to 99%, calculated as the number of correctly answered questions divided by the total number of relevant questions asked (*BII). We constantly train our chatbots to maintain this exceptional level of accuracy. This high level of precision minimizes manual intervention, which improves overall efficiency and performance.
Pricing Options
Capex Option

You can choose to buy the Bot solution.
Opex Option

You can choose to Subscribe to tour Bot solution for a fixed monthly charge
Pay Per Usage

This is a conversation-based subscription and tied to the number of conversations & messages the bot handles. Thus, you only pay if the Bot is getting used and is actually deflecting calls.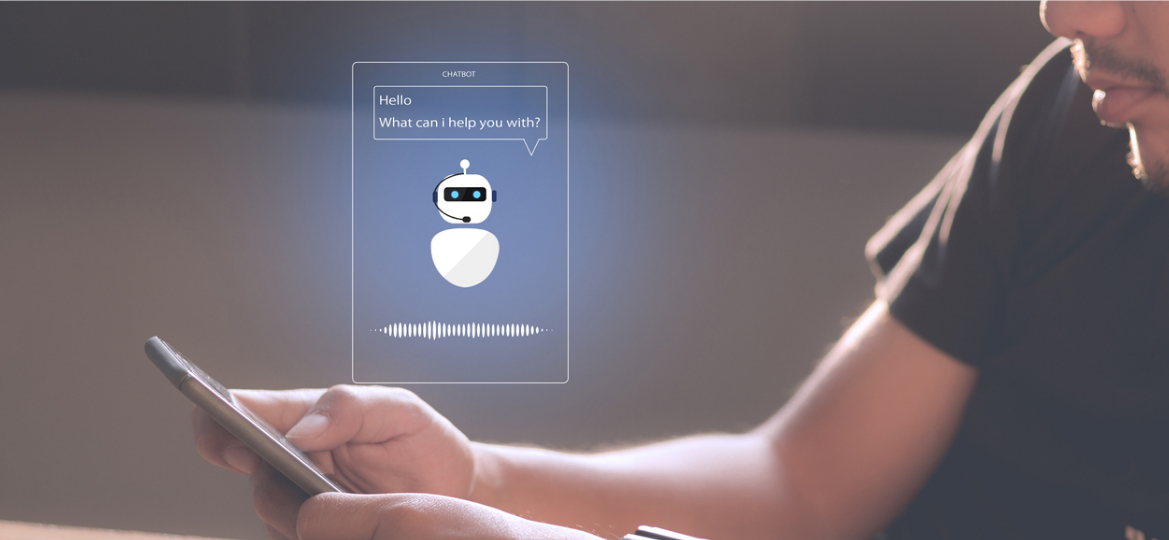 All in all, Conversational Interfaces powered by IBM Watson and ChatGPT for FileNet is a boon for enterprises by improving content management, enhancing collaboration, ensuring compliance, increasing efficiency, and providing valuable insights. Our highly advanced solution can be accessed through interactive speech and chat interfaces, resulting in an unparalleled chatbot solution that caters to all business-specific requirements with transactional capabilities, increased ROI and higher customer satisfaction.

Experience the unbeatable expertise of our team of professionals who possess an extensive knowledge base and a strong commitment to delivering bespoke solutions that cater to your every need and exceed your expectations.
Disclaimer: ChatGPT and GPT are registered trademarks and terms fully owned by Open.AI. Author has used the term "ChatGPT for FileNet" to convey the idea of a ChatGPT kind of Bot.
"Elevate your FileNet systems to the next level with Watson' cutting-edge voice and chat capabilities!"
Schedule a demo today!!