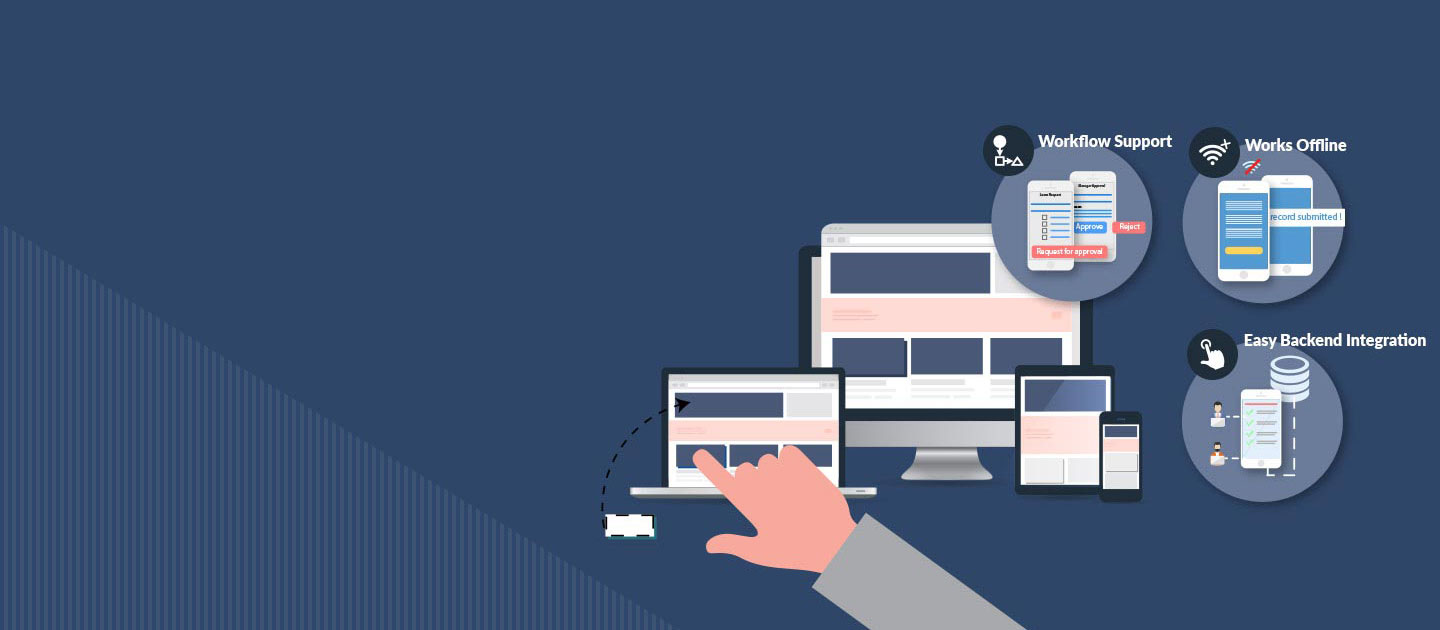 Accelerate Enterprise Digitization
& Collect Data even when Offline
AI Capabilities, Image Capture, QR Code Scan,
No Coding, Flexible Deployment & more
Go Paperless with Streebo Mobile Forms Today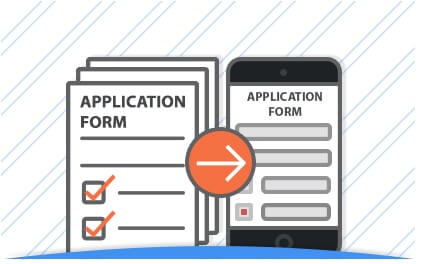 While leading enterprises are shifting their focus towards mobile technology, why waste your time waiting for a developer to code a form for you? We are here to make this process easy for you with our powerful form builder, which allows you to build attractive and intuitive forms with an ease of just drag and drop.

An Enterprise ready solution which improves your mobile data collection app, streamlines business processes and eliminates paper forms. You can effortlessly build mobile forms app once and deploy them on browsers, tablets and mobiles with a single click of a button. These forms can be easily integrated with a range of back-ends including Web-Services, RDBMS, ERPs (SAP, PeopleSoft etc.) and legacy systems.
One Tool, Multiple Use Cases
Forms App Builder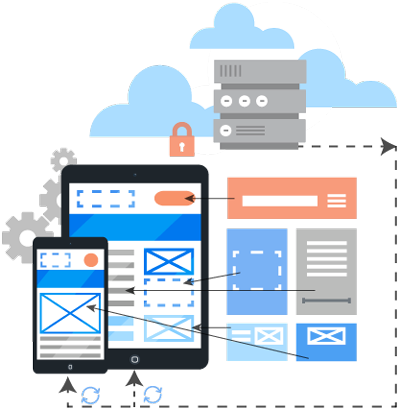 It is not only a tool for digitizing your paper or PDF forms but also a development tool for your enterprise applications. With strong backend integration capabilities, apps created using forms can be easily integrated to your system of records like Finacle® with a point and click interface for a web-services integration. Additionally, protecting your apps against new security threats and controlling frameworks also becomes very easy. In the old world, IT team had to go manually app by app for making changes while in the new automated app development approach, a single security patch would update all forms across the application.

We use latest frameworks like Ionic, Angular and JQuery to deliver a cross-platform secured app. If there is an existing enterprise application and you want to embed forms within your existing app, we make this task easy and the app would work seamlessly post this insertion as well. Organizations around the world can now accelerate their mobility initiatives at much lower costs. Accelerate your mobile transformation projects and respond faster than competition to business upheavals using this mobile automation technology.
Mobile Data Collection Solution for Every Industry

Banking

Insurance

Field Sales

Government

Transportation

Energy & Utilities

Healthcare

HR

Logistics

Education

Manufacturing