Telco operators and CSPs are investing heavily in digital transformation across a wide range of technologies and trends in order to
strengthen customer experience,
increase business resilience and
build better value propositions.
It is expected that those who make use of certain standout technologies available will have the potential to gain a competitive edge throughout the course of the year. Services such as AI/ML, cloud-native strategy, and Bots will be key drivers for digital transformation in the telecom sector during this period, allowing such companies to derive greater long-term benefits from their investments. It has never been more important for CSPs to recognize the significance of these opportunities as they strive to stay ahead of the competition while navigating through the turbulence expected over the coming years.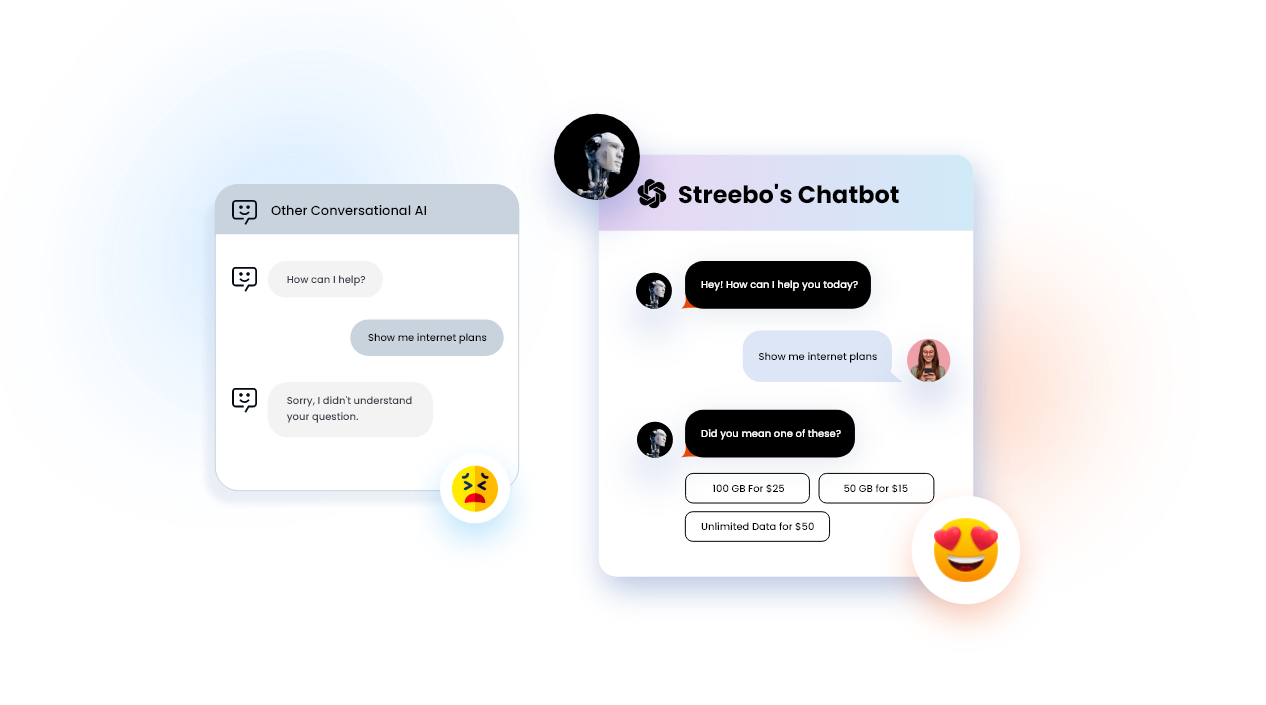 AI is used to streamline customer service responses and technical support requests, as well as to predictively manage communications traffic flows across networks. Virtual assistants and AI Bots are employed by telecom operators to enhance their customer service capabilities, helping them respond quickly and effectively to customer inquiries. Open.Ai's ChatGPT is an example of one such tool that continues to make AI accessible to everyone. This in turn, leads to increased flexibility, scalability, and productivity for telecommunication companies, ultimately resulting in newer services and products being offered as well as better user experiences and overall revenue streams generated from the telecom sector.
Harnessing the power of Conversational AI for the Telcom Sector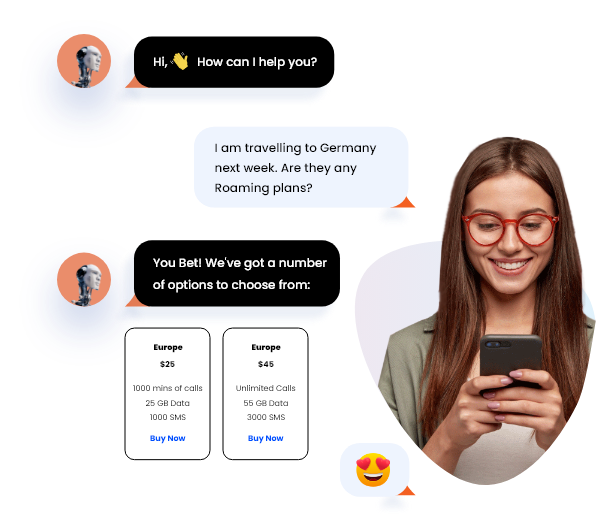 The telecom sector stands to benefit significantly from the increased use of AI-powered Conversational Interfaces. By introducing these interfaces into customer service, companies can provide


superior quality,
increase business resilience and
build better value propositions.

Working with pre-emptive and reactive chatbots like ChatGPT, telecom companies can leverage cutting-edge technology to deliver intelligent analysis regarding customer interactions and behaviour. As a result,

improved customer satisfaction and loyalty,
optimized process efficiency,
increased data accuracy, and
reduced operational costs are some of the advantages that are realized.
Further,

With AI-Powered Conversational Interfaces, companies are able to not only provide customers with faster response times but also develop deeper relationships with them through conversations that feel more natural and personal.
Moreover, this technology can be used to identify customer preferences and implement specific recommendations that make their experience more personalized and enjoyable.
By leveraging the power of AI-powered Smart Bots, telecom companies can create a powerful layer of connection between customers and their brand—ultimately allowing them to provide better services while driving significant revenue growth.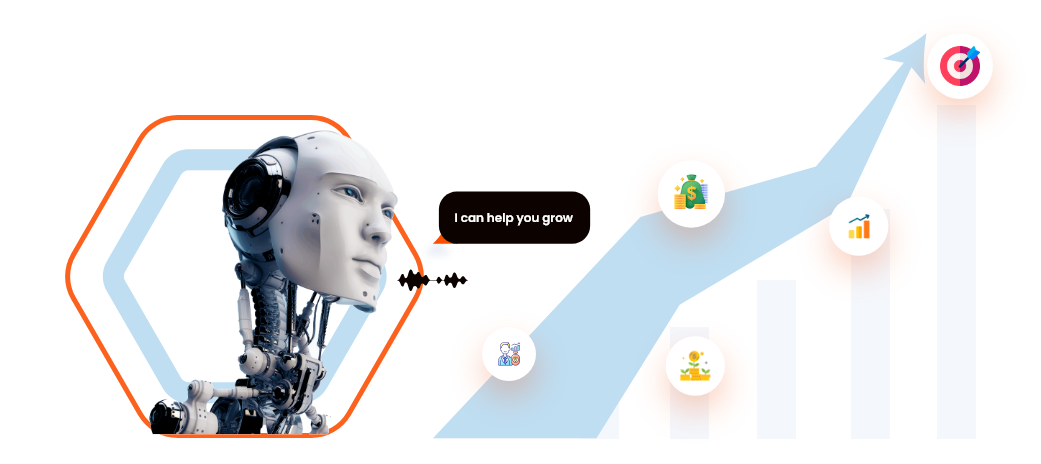 According to a study conducted by Telecom Magazine:

$0.5 – $0.7 USD is the average cost savings per interaction for the telecom services that are using chatbots.
75-90% of customer queries in the telecom industry will be handled by Chatbots by 2024.
The findings of the Gartner, Customer Service and Support (CSS)'s survey of 50 respondents demonstrate just how rapidly conversational AI is being adopted, even in such a short timeframe.
As many as 54% of respondents are using some form of chatbot, Virtual Customer Assistant (VCA) or other conversational AI platform for customer-facing applications.
This adoption rate looks to be only increasing, with estimates made by Gartner suggesting that by the year 2027, these platforms will become the number one customer service channel for nearly a quarter of organizations.

It is evident that businesses are quickly recognizing the value these systems present in terms of both efficient customer interaction and cost savings – two clear benefits that have been instrumental in driving their acceptance.

Leading AI Digital Transformation and Conversational AI Company, Streebo is a specialist in Chatbots and Conversational AI. They have rolled out a series of bots powered by leading NLP engines such as IBM Watson, Amazon Lex from AWS and Google Dialog from GCP. In its latest release now they have integrated their bots with Generative AI technology GPT from Open.AI, taking the capabilities of these new technologies even further with their cutting-edge Conversational AI solution, ChatGPT for the Enterprise.,
Streebo's Conversational AI Solution for Telecom Sector now powered by GPT from Open.AI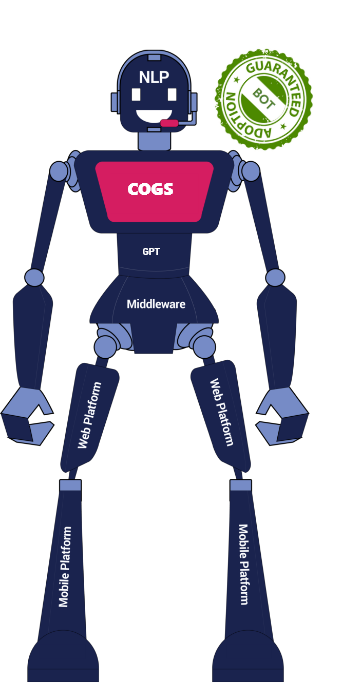 Streebo's AI-powered conversational interfaces are powered by industry-leading natural language processing engines, which enable them to understand and converse with customers over text, voice, or email chats.

Moreover, they are engineered to switch the topic of conversation without interrupting its flow and also maintain context throughout the exchange.

Streebo is dedicated to making these interactions seamless and highly accurate – our ChatGPT type of series bots which are powered by the latest and most cutting-edge GPT platform, have been pre-integrated with a variety of enterprise backend systems, including SAP Telecommunication, ServiceNow, Oracle NetSuite CRM, and more.

With an accuracy rate of 99% or higher, it has become easy for businesses to stay connected with their customers through real conversations.
Key Business Benefits of Streebo's Smart, Powerful Bots designed specifically for Telecom Industries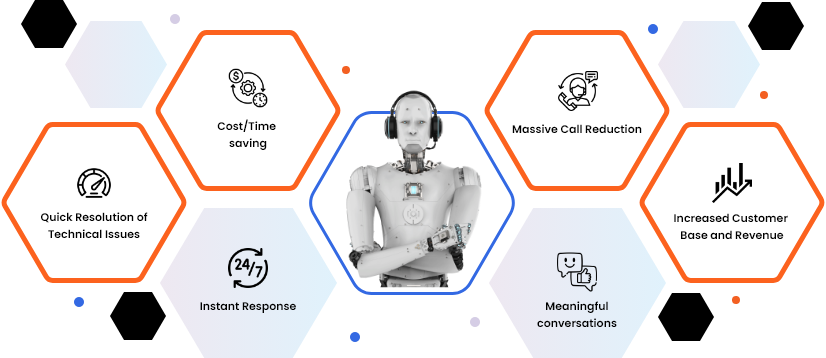 Quick Resolution of Technical Issues
Our bots powered by advanced NLP engines make it easy for customers to get the technical help they need in a timely manner. This allows us to provide an exceptional customer experience and support their success without sacrificing our commitment to quick resolution of issues that arise along the way.

Faster Sales with Promotion and Cross-Selling
Streebo's advanced Telecom Bots use customer preferences from past interactions to give tailored, proactive suggestions and upgrades. For example, by detecting a consumer's regular international travel or calls, our bots can proactively suggest more valuable roaming packages with extended memberships – bringing greater value as well as increased sales opportunities!

Increased Customer Base and Revenue
By leveraging AI-driven Conversational Interfaces from Streebo, telecom providers can transform the way their customers communicate with them. This can help to drive digital presence and expand customer outreach, ultimately helping to boost sales figures in an increasingly competitive industry.

Massive Call Reduction
By leveraging AI-driven Conversational Interfaces from Streebo, telecom providers can transform the way their customers communicate with them. This can help to drive digital presence and expand customer outreach, ultimately helping to boost sales figures in an increasingly competitive industry.

Instant Response
Streebo's solution for Telecom ensures reliable customer communication 24/7, providing instant response through a range of channels such as SMS and more. This is critical in navigating urgent situations and preventing potential losses for the customer.
Streebo's pre-trained Telecom Voice & Chat Bots for Customers are trained in the following operations
FAQs (Frequently Asked Questions)
Recharge
Service Status
Create Ticket
Ticket Status
Change/Request a New SIM
Raise Dispute
Change Account Plans
Product/Service Discontinuation
Feedbacks and Reviews
Customer Support and Query Resolution
Claim Refund
New Product/Service Request
Product & Service FAQs
Add New Device or User
Change Address or Other Details
Usage History and Records
Payment Transactions
Notification & Reminders
Generate Receipt
Why AI-powered Streebo's Smart, Omnichannel, ChatGPT integrated, Smart, Cognitive Assistants for Telecom Sector?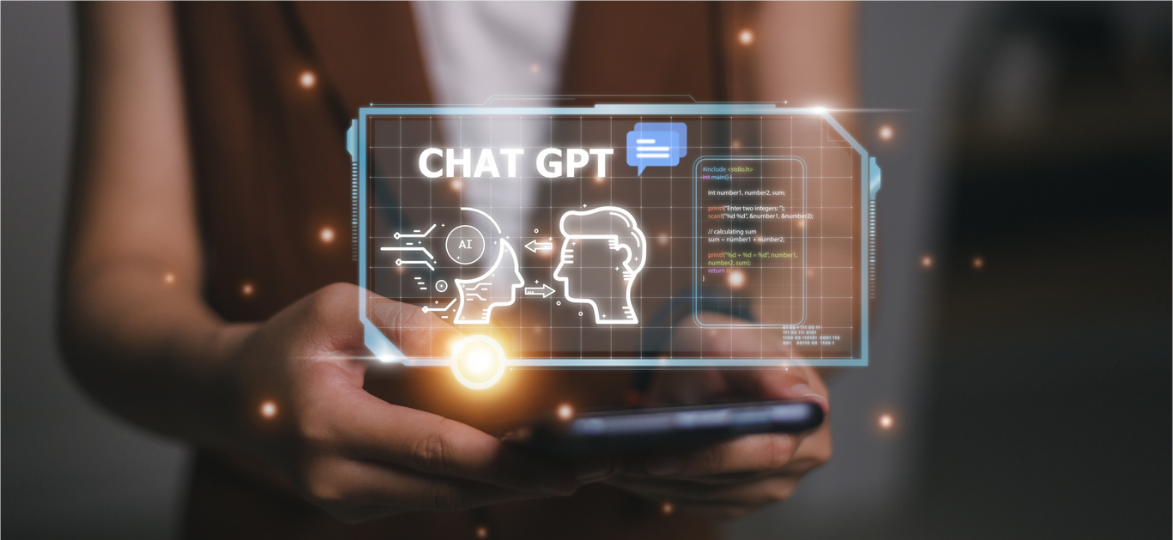 Let's have a quick rundown of KEY DIFFERENTIATORS that sets Streebo Bots – Streebots apart

Telecom Domain Experience
Streebo's Team, with its telecom domain intelligence and experience gained over the years building Conversational AI Chatbots for Customers, deploys highly intelligent pre-trained Bot that can emulate business processes. These smart bots can decipher the user's context effectively by assessing inputs like time, place, conversation history, tone, sentence structure, and sentiment and gives a more personalized experience.

Omni-Channel Experience
Streebo's ChatGPT like super smart Telecom bots, gives an omnichannel experience. They can be deployed across social media channels such as FB Messenger, Google Chat, WhatsApp, Instagram, Signals, WeChat, Skype, and even SMS. Bots can even be deployed to existing digital properties such as the website and mobile app. They can even handle voice requests on channels such as IVR, Amazon Alexa, and Google Home. This ensures the customers get prompt responses on whatever platform they are.

Flexible Deployment Options
Streebo's Pre-Trained e solutions for Telecom Providers can be deployed on-premise or on IBM Cloud, Microsoft Azure, Amazon AWS, or Google Cloud Platform.

Data Security & Compliance
With the advancements in the sector, businesses need a central security platform that takes ownership, authenticates user identity, and promotes authorization for the host of back-end systems with which bots communicate. Streebo's bots come up with a transforming central management tool that ameliorates user identity management systems by giving consolidated control. With the integration of IBM Watson, Google DialogFlow, and Amazon Lex, Streebots become highly scalable and secure and can ensure human-like conversations with highly effective authentication and authorization capabilities. Streebo's secure bots can also authenticate against versatile LDAP systems like IBM Tivoli, Microsoft Active Directory et al. including support for Federated LDAPs.

Pre-Integrated with Backends
Streebo's Telecom Bots, comes pre-integrated with a wide variety of enterprise backend systems such as SAP, ServiceNow, and Oracle ERP, among other Telecom Management Softwares.

Guaranteed Bot Intelligence Index
Streebo's Telecom solution comes with a Guaranteed Bot Intelligence Index* of 99% (*BII= No. of questions answered correctly/No. of relevant questions asked). Streebo's super Telecom bots are designed while comprehending all necessary aspects and challenges of Telecom industries. The bots are powered by GPT series language models, and open APIs making them a perfect virtual partner for all telecom operations with accuracy.

Advance Chat Analytics
Streebo's advanced Conversational Interface solution for Telecom comes with an analytics dashboard that is developed to record and display systemic data, metrics, preferences, and trends which eventually help in monitoring user interactions, and can be adapted accordingly to give relevant responses and take business decisions.

Multi-Lingual Support
Streebo's multilingual smart bot can switch between languages effortlessly. This pre-trained solution for Telecom companies can understand the dialects and accents of end users according to their demographics and geography. The support of 38+ languages helps brands to reach a wider audience by accelerating excellent customer services in the language they are most comfortable with.

Inbuilt Live Agent Support
Streebo's cutting-edge Bot solution for the Telecom sector has built-in live agent support as well, which enables users to get real-time assistance if they cannot find a solution to their queries by interacting with the bot. Customers can or rather have an option to smoothly transition between human operators and chatbots, ensuring that their questions are resolved effectively in no time.
Pricing Model
With our latest Telecom Bot solution, customers have an option to "Buy" the virtual agent with a one-time fee or "Subscribe" for a fixed monthly charge with no upfront fees. It comes with three pricing options, including MVP Bot, Capex Option, Opex Option, and Pay Per Usage.
Capex Option

You can choose to buy the product with an upfront amount.
Opex Option

You can choose to Subscribe to the MVP Bot for a fixed monthly charge with no upfront setup fee.
Pay Per Usage

This is a conversation-based subscription and is tied to the number of conversations & messages the bot handles. Thus, you only pay if the Bot is getting used and is actually deflecting calls.
ChatGPT integrated MVP (Minimum Viable Product) virtual assistant includes –

3 transaction use-cases

1 backend integration

50 FAQ's

Channels & Platforms Supported – Web, Mobile App, 1 Social media channel such as WhatsApp, Facebook Messenger, SMS, et.al.
Food for Thought – For Telecom Leaders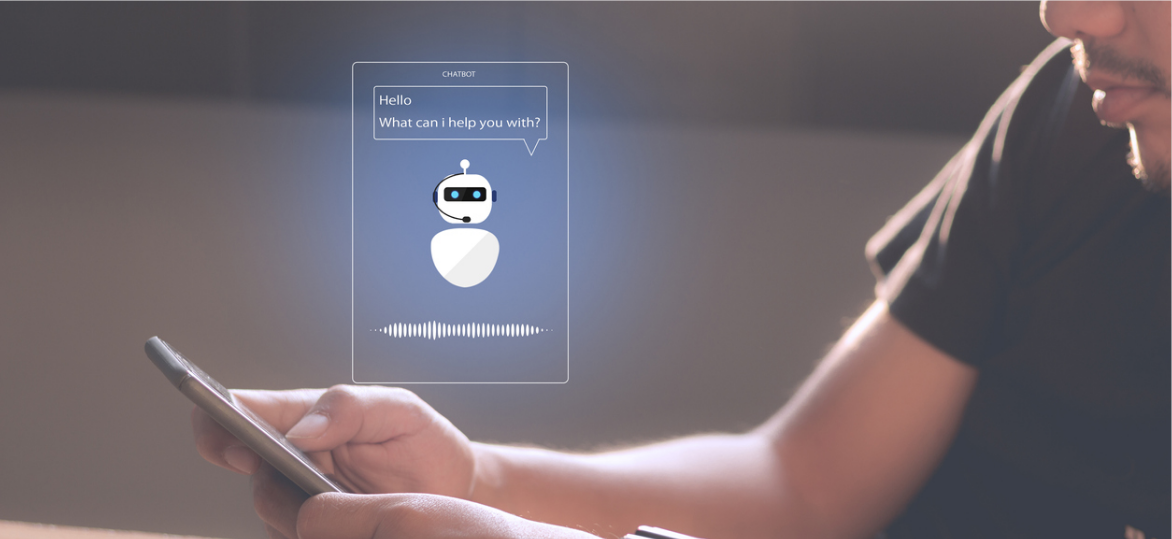 Demand for messenger applications and the growing adoption of consumer analytics are two of the main catalysts propelling growth in the global chatbot market, which was valued at USD 3.78 billion in 2021 and is projected to register a CAGR of 30.29% over the forecast period 2022 – 2027.

According to January 2022 usage statistics released by Hootsuite, WhatsApp leads with 2,000 million active monthly users, followed closely by WeChat and Facebook Messenger with 1,263 million and 998 million monthly active users, respectively. Chatbots with artificial intelligence (AI) capabilities allow brands to efficiently engage consumers on these online messaging platforms.

With their ability to realistically mimic human responses and conversations, they can help to expand customer engagement while also improving customer satisfaction with 24×7 service availability and instantaneous responses across multiple messaging platforms.

So what are you waiting for? Make a visit to our bot store and book a demo today. Preview the library of our plethora of Smart, Cloud-ready AI ChatGPT integrated Bot solutions for Telecom.
Disclaimer: ChatGPT and GPT are registered trademarks and terms fully owned by Open.AI. Author has used the term "ChatGPT for Telecom Industry" to convey the idea of a ChatGPT kind of Bot, but for the Telecom Sector.