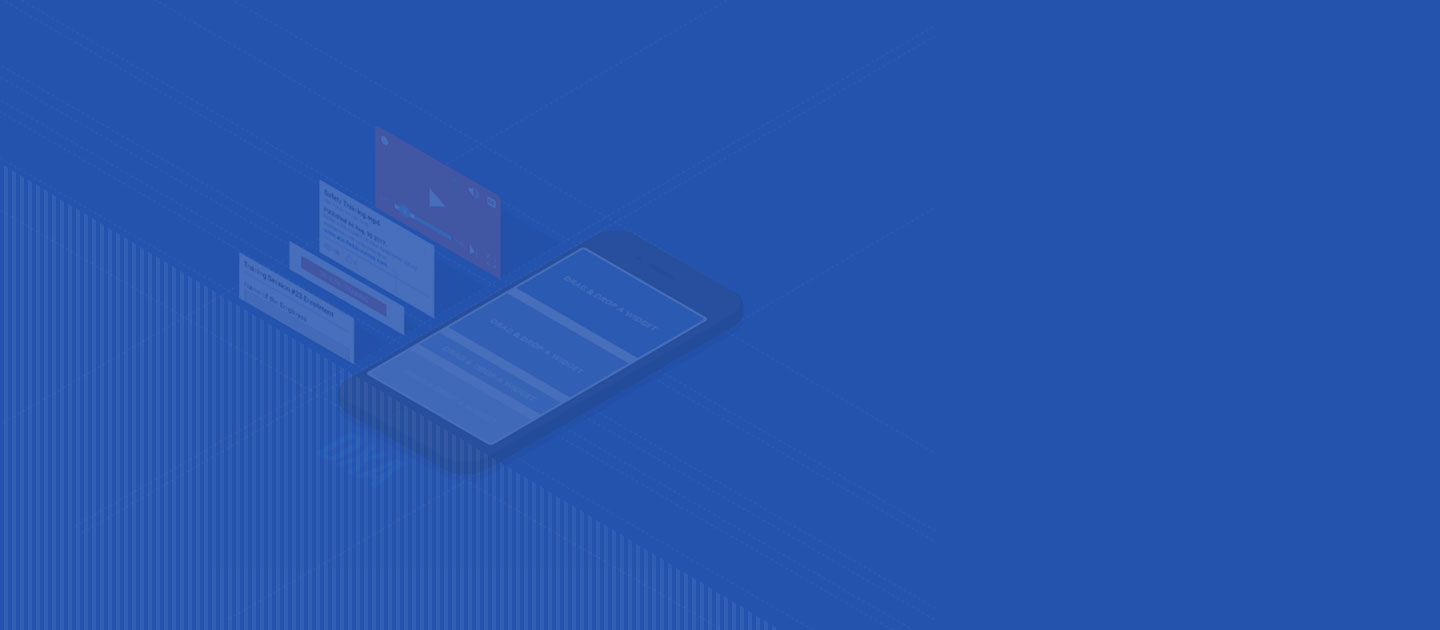 Build Next-gen AI powered Apps
with a No Code Low Code Tool
Cross Platform Availability, Single Code Base,
Faster Time to Market & more
The
Digital Experience
Accelerator
Platform
Business leaders now embrace a strategy that goes beyond just a mobile first! A strategy that keeps you ahead of the game, today, tomorrow and beyond. Built on top of IBM® technology, Streebo's Digital Experience Accelerator Platform comes with a bunch of accelerators to keep you ahead in the game.

Streebo's DX Accelerator is a bundle that contains a Digital platform and its set of no or low code tooling that allows IT teams and Line of Business to collaboratively and rapidly assemble slick and intuitive Web, Mobile and Chat Bot interfaces that can be easily integrated with enterprise web-services using point-and-click software. What's more? If you want to embed modules OR artificially intelligent features in your existing apps OR migrate these apps to more robust and scalable IBM® Mobile OR Bluemix platform, that can be done in no time!
Our Suite of Accelerators
Leveraging industry's leading IBM Products including Systems – Middleware Open (APIC, AppConnet, DataPower), Application Platform & Integration (ICP) and Digital Experience Manager platforms, Streebo Digital Experience Accelerator (DXA) lets you quickly build cross-platform applications (iOS, Android and Windows) complying with industry standard frameworks, such as Ionic, Angular JS, Sencha, Cordova etc. and integrate with multiple backends (and databases) with ease.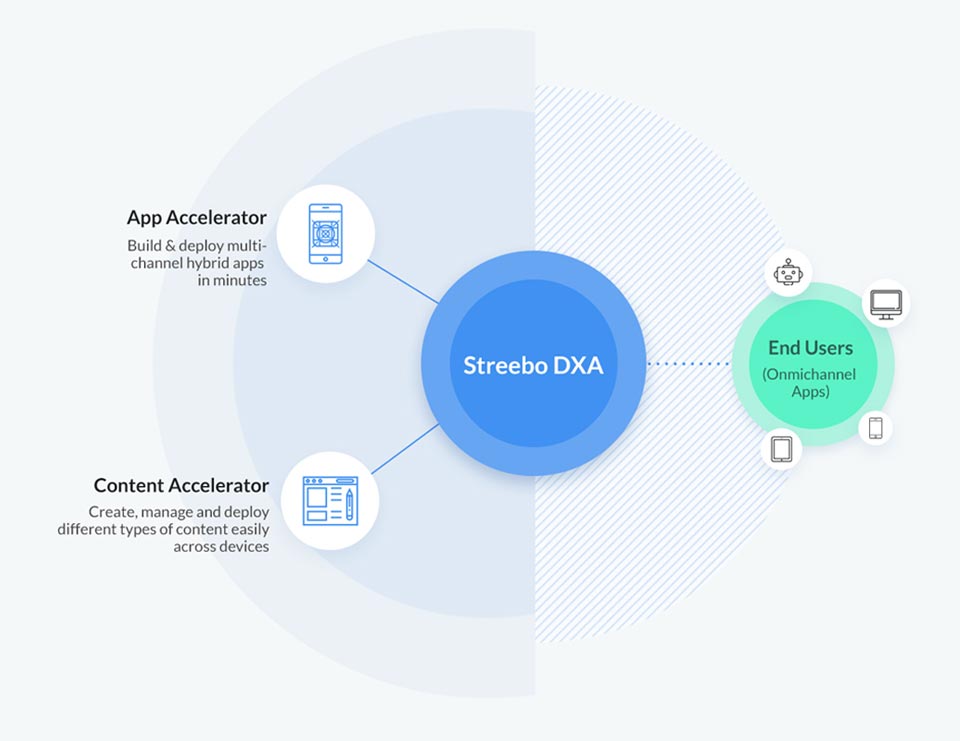 Make your Apps Intelligent with these Features

Language Translator
Translate text from one language to another

Chatbots
Quickly build and deploy chatbots and virtual agents across a variety of channels

Tone Analyzer
Understand emotions, social tendencies and perceived writing style

Personality Insights
Predict personality characteristics, needs and values through written text

Visual Recognition
Tag, classify and search visual content using machine learning

Document Conversion
Convert documents into multiple languages and file types

Natural Language Processing
Analyze text to extract meta-data from content such as concepts, entities, keywords and more

Speech to Text
Convert audio and voice into written text for quick understanding of content

Knowledge Studio
Teach the engine to discover meaningful insights in unstructured text without writing any code
Benefits

Effective governance
by IT teams

Easily managed by Line of
Business (LoB)

Convenient hosting options
(On-premise OR On the cloud)

Flexible deployment within
existing app or new app

Faster time to market (with our
library of pre-built widgets)

Cross-platform
omnichannel apps on the go