ServiceNow Chatbot Integration
Using Artificial Intelligence (AI) Powered Chatbots Extend The ServiceNow Experience To Web, Mobile, Chat (MS Teams, HCL Sametime and Slack)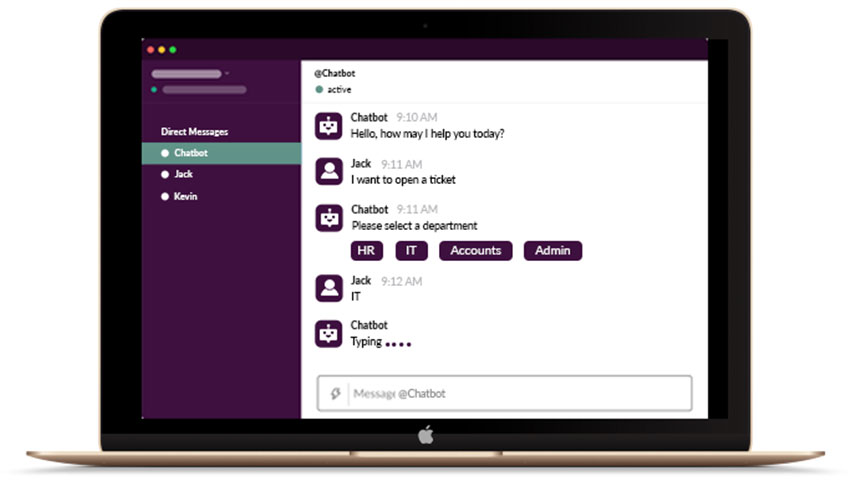 ChatGPT Integration with ServiceNow – Workflow Automation with Conversational AI Chatbot
Built ServiceNow integration with Microsoft Teams, Slack, HCL Sametime to make "ServiceNow as a Bot" with any of the leading NLP engines such as IBM Watson Assistant, Google Dialog or Amazon Lex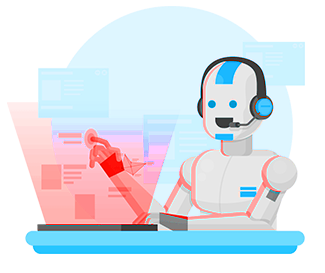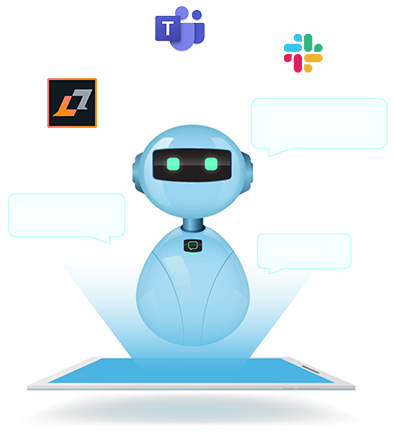 Opportunity
Automating ServiceNow Functions with Artificial Intelligence and Messaging Platforms:

ServiceNow is one of the leading Service Management Platforms and is currently being used in many Enterprises around the globe. It is transforming itself into a complete development platform for automating many internal and external functions within the company. On the other hand, messaging platforms such as Microsoft Teams, Slack, HCL Sametime (previously called IBM Sametime) are in vogue as asynchronous communication has become the norm. Covid-19 has only accelerated the adoption of various messaging platforms within organizations. With the advancements in Artificial Intelligence (AI) and Natural language processing (NLP) algorithms there is an opportunity to bring these two prevalent technologies together to further streamline the service workflows and digitization of internal and external processes managed by ServiceNow.
Business Benefits
Customers that have extended the ServiceNow to conversational interface such as Microsoft Teams and voice channels such as Amazon Alexa and such have shown a productivity improvement of over 12% for the Field Service agents. Digital adoption has improved amongst employees with over 8% more ticket creation in ServiceNow within 3 months of rolling out the Bot. This is because conversations move out of email and more into structured systems like ServiceNow. Hence, there is a clear business benefit in extending the ServiceNow to a Conversational Interface using a Chatbot.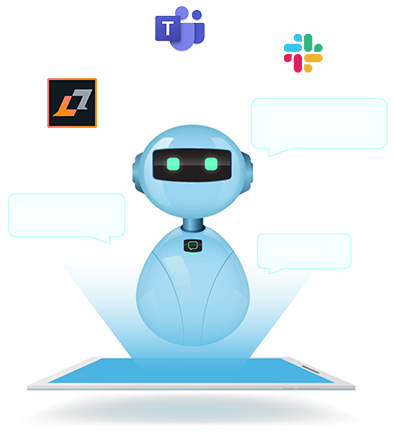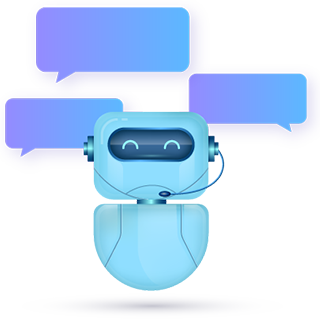 Solution
Streebo's Field Service Chatbot

Streebo, an AI company headquartered in Houston, Texas has created a Chatbot that is pre-integrated with various service platforms such as ServiceNow. Our ServiceNow integrated Field Service Bot can plug-in with any of the leading NLP engines such as IBM Watson Assistant, Google Dialog or Amazon Lex. It leverages the web-services API of ServiceNow to do real-time integration with ServiceNow platform. Streebo's Field Service bot can be surfaced on a variety of channels including Web (ServiceNow's web interface or Intranet), Mobile (both mobile web and app) and internal messaging platforms such as Microsoft Teams (MS Teams), HCL Sametime and Slack among others.
Key Features

Secured
Streebo's Field Service Bot leverages technology from IBM & RedHat to create a secured connection between the Bot and ServiceNow platform. Further, it leverages all the authorization rules as defined in the underlying platform thus only allowing authenticated and authorized users to access the functions withing ServiceNow.

Omni-Channel
Streebo' Field Service bot will extend the ServiceNow experience to web, mobile, chat (MS Teams, HCL Sametime and Slack) and voice channels such as Amazon Alexa or even Google Home. Thus Field Service agents or employees can access the ServiceNow platform from anywhere in a secured way.

Flexible Deployment Model
The single-tenant Field Service Bot integrated with ServiceNow can be deployed either on-premise or on the Cloud of Customer's Choice. We support AWS, Google Cloud Platform and IBM Cloud. Further customer can also choose to subscribe to our multi-tenant hosted solution as well.
Functions
Streebo's ServiceNow bot can perform the following functions in ServiceNow

Creation of Service
Requests/Tickets

Ticket & Request
Update including closure

Workflow Approvals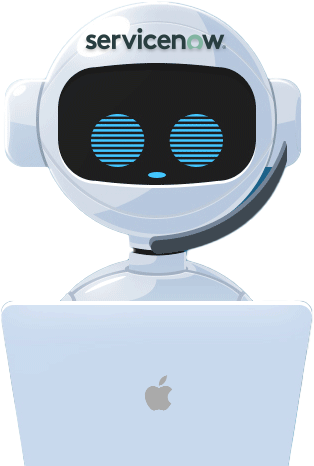 The bot can be bought (capex model) or you can choose to subscribe to it (subscription or pay per usage model) – so what are you waiting for? Want to try the Conversational Interface for your ServiceNow deployment?
SCHEDULE YOUR BOT DEMO TODAY