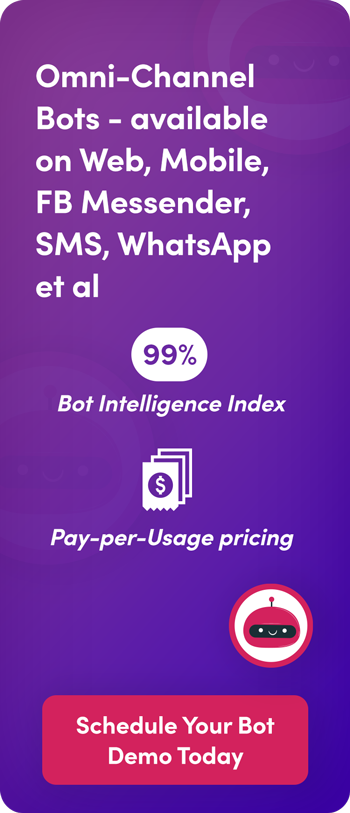 Integrate Conversational
Chatbot on WhatsApp
Create your brand presence on the most popular messaging channel
GET PERSONALIZED DEMO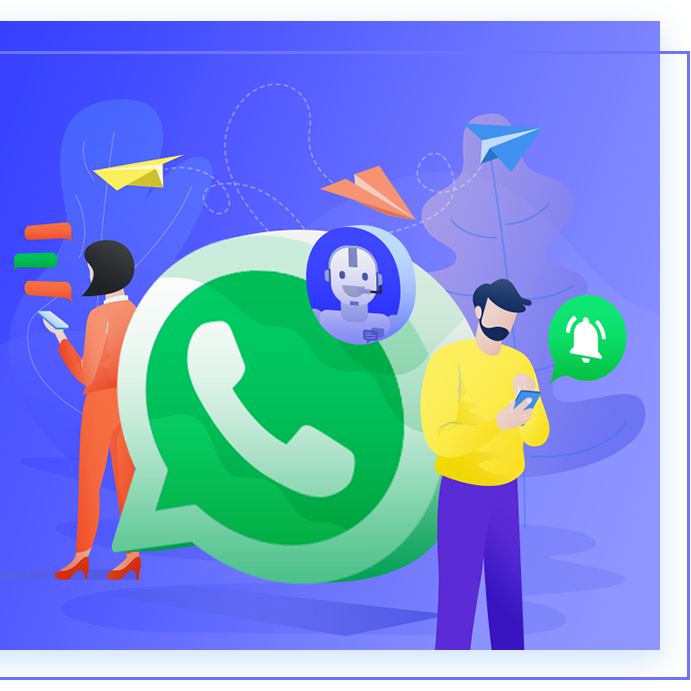 Reach & Build Your Audience Like Never Before
WhatsApp has become the most popular messaging channel. According to a report, it is estimated that WhatsApp has more than 1.5 billion users, and an average user sends more than 1200 messages each month. Building a WhatsApp bot, is the best way for businesses to become visible, reach customers and set up communication.

Technology partner Streebo, builds and deploys Chatbot on WhatsApp, and handholds enterprises through their Chatbot implementation journey. Streebo's Chatbot experts help clients to launch a bot (FAQ based, transactional or conversational) on WhatsApp and directly get in touch with their customers. Create chatbot for WhatsApp to perform a wide array of tasks like answering customer queries based on FAQs, sending reminders, alerts and notifications, helping customers surf through latest product catalog and more.
Be at the top of the game with
WhatsApp Chatbot Development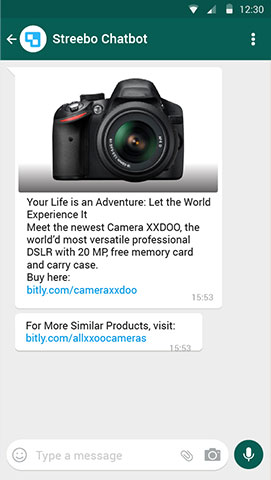 Pitch new products or share product catalogs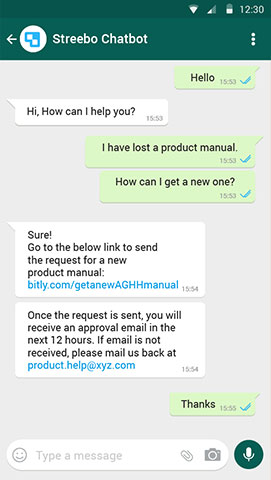 Answer FAQ based questions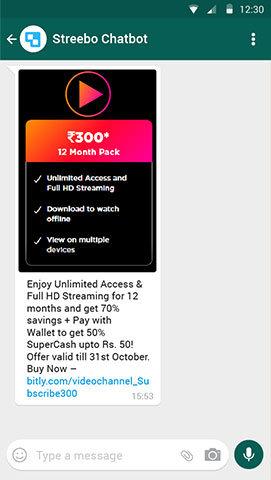 Send notifications and updates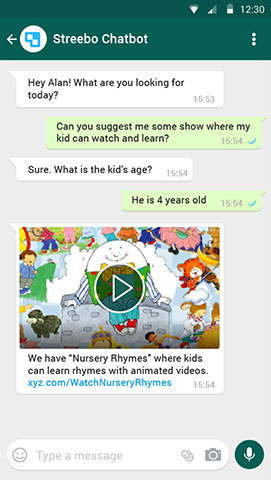 Find and shortlist products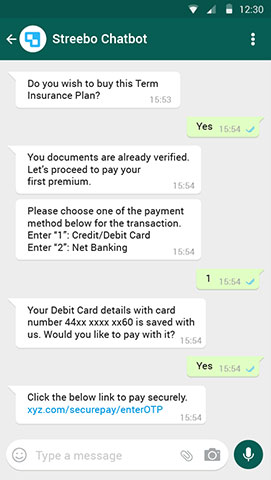 Make a purchase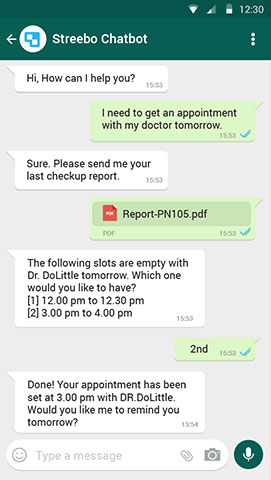 Book an appointment
Benefits of WhatsApp Chatbot Integration

Become a part of customers everyday life by setting up communication over the customer's most used platform

Quickly handle customer queries and complaints over a platform they prefer.

Drive higher brand recall and recognition by deploying Chatbot on WhatsApp.

Enjoy customer's complete attention as reaching out on WhatsApp is fast, direct and personal

Gain immediate contact and quick response as messages pop-up instantly on customers phone screen

Use the most popular platform to nurture leads and invest efforts in building a loyal customer base
Streebo Key Differentiators

No Coding Needed
'Drag and Drop' Interface for easier creation and management of chat interfaces

Cross-Platform Availability
Embed Streebo chatbot on your website, app or on 3rd party chat messengers like Facebook Messenger.

Comprehensive Security
Powered by IBM Technology, Streebo Chatbots are highly secure

Flexible NLP Selection
Select an NLP of your choice – be it IBM Watson, Wit.ai or any other and we will integrate the bot accordingly