Streebo SMART® Bot for Marketing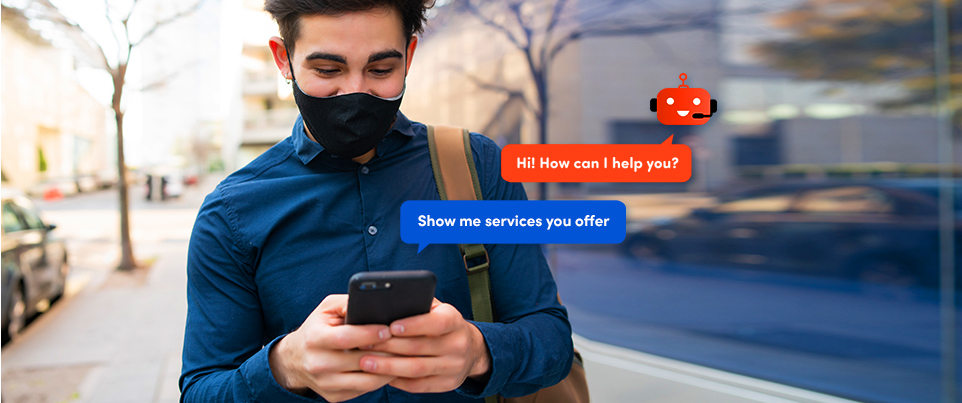 The turmoil caused due to COVID-19 has significantly transformed customer behavior. Both customers and prospects in most cases have fully transitioned to digital channels and their interaction is not limited to just web and mobile. A recent study by TechCrunch noted that there has been a 40% surge in social media traffic. Social media channels such as Facebook Messenger, WhatsApp, Instagram, Telegram, Google Chat, Skype and even SMS are now in vogue. Further, there is a 13% increase in usage of voice devices such as Google Home and Amazon Alexa. Customers and Prospects are now spending a significant chunk of their time on these newer channels.

The organization that will spend smartly on marketing to leverage these asynchronous communication channels, to interact with their prospects and customers will stand to acquire new customers and gain more market share. So, the question is…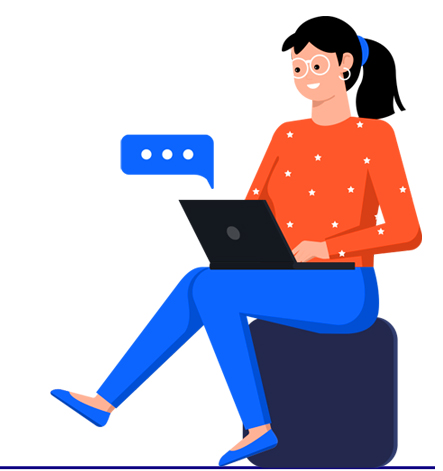 What Marketers can do to adapt and overcome the Change
Thanks to advances in Natural Language Processing (NLP) and Artificial Intelligence (AI) technology, Marketing Chatbots & Conversational Interfaces can now extend the customer and prospect experience to these newer channels. Chatbots and Virtual Assistants powered by Artificial Intelligence can emulate human conversations and provide seamless yet secured interactions to end-users over these social media channels. Going beyond web and mobile and using the chatbot as a component in an omnichannel marketing strategy enables businesses to expand their network. By utilizing these newer channels such as Facebook Messenger, WhatsApp, SMS, Amazon Alexa, Google Assistant, Siri, etc. for their prospective interactions, marketers can improve their outreach and acquire new customers. As per Juniper Research, the projected value of chatbots will grow to $112 billion by 2023.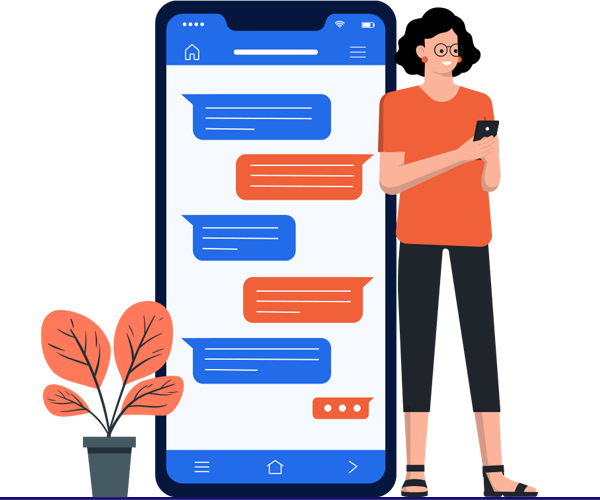 Lastly, by adding Chatbot to the business website clients can increase the average session time a user spends on their web pages which in turn has a direct effect on the SEO rankings. According to a recent Deloitte study, on an average, businesses improved their bounce rate by over 17% by deploying chatbots on their website.
Streebo's SMART® Bots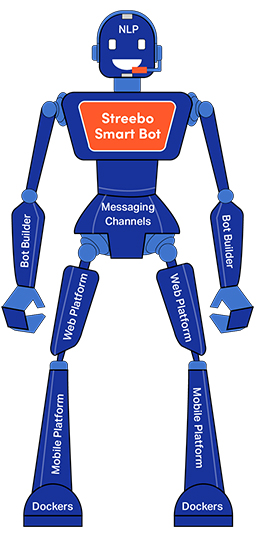 Streebo a leading Digital Transformation Company has created an immensely powerful, intelligent, and Pre-trained AI-Powered Chatbot specifically for Marketing. These Marketing bots are guaranteed to be 99% accurate and are pre-integrated with Marketing & Analytics software and backend systems such as CRM, ERP, etc. Moreover, these Bots extend can instantly extend the buying experiences to a variety of social media platforms such as WhatsApp, Facebook Messenger, SMS, Telegram, Instagram, Signal, WeChat, Skype and voice-enabled platforms like Google Home, Amazon Alexa. By staffing your Marketing Team with these 24X7 available Intelligent Bots, companies can increase their customer outreach and improve the lead to customer conversion as well. That is why these AI-powered Smart Bots for Marketeers have a powerful return on investment as they can both improve sales and reduce costs for organizations deploying them.
AI Powered Conversational Interface extended on Web and Social Media Channels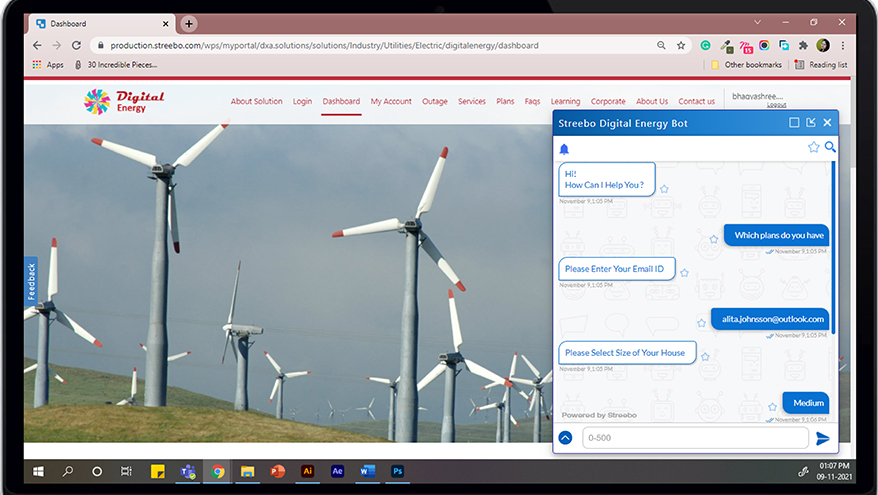 WebApp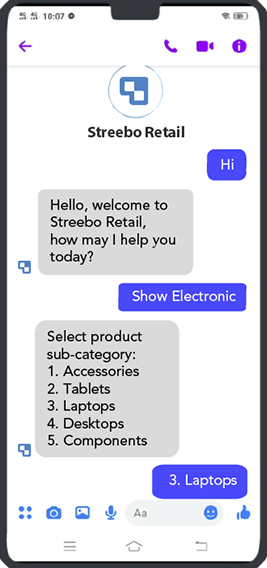 FB Messenger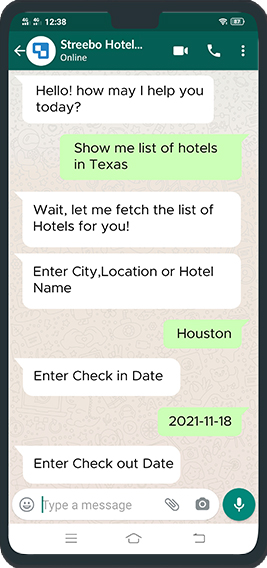 WhatsApp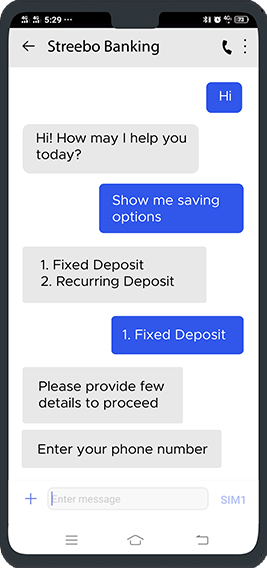 SMS
Business Benefits
According to a survey of Business Leaders by Forbes, customers that have rolled out chatbots have seen an average increase in sales of over 7%. Many businesses have realized measurable benefits from AI-Powered Marketing Bots and have seen great success rates in customer interaction and cost-saving per chatbot interaction.

Hence, by rolling out AI-Powered Marketing Bots and Conversational Interfaces across channels, businesses will witness benefits such as:

Increased Customer Outreach

The extended presence on multiple digital channels such as WhatsApp, Facebook Messenger, SMS, Telegram, Instagram, Signal, WeChat, Skype, among others will increase the customer outreach.

Increased Customer Base and Revenue

Businesses can have a strong digital presence with Omnichannel Chatbots that can increase your customer base and provide instant access to products and services, which certainly helps in increasing the revenue.

Reduced Sales Cycle

Having a smart marketing chatbot, with 99% accuracy and the ability to assist your customers 24×7, can easily result in a quick buying decision that enhances the customer experience and customer retention.

Improved Search Engine Optimization

The bot can engage users on the business website, this increases average session time and reduces your bounce rate. This in turn can improve SEO page ranking and thus lead conversion by an average of 17% thus making your online ads spending even more effective.

Reduced Marketing Cost

Having a Chatbot for Marketing in your Team results in a significant decrease in marketing and promotion costs and a remarkable increase in the cross-sell and upsell rate of your business.
Our AI Powered Chatbot Supports Below Mentioned Features

99% Accuracy

Multilingual Support for over 38 Languages

Advance Chat Analytics

Omni-channel Solution

Improves SEO

Secured Architecture

Cross-sell & Upsell

Support for both Voice and Chat Channels
Our Pre-trained Marketing Bots are Trained in the Following Operations

FAQs (Frequently Asked Questions)

Store/Branch Locator

Product/Service Catalog

Generate a Quote

Register New Users

Place an Order

Online Payment

Profile Management

Gift Cards

Offers and Promotions

Product Reviews and Feedback

Contact Us / Customer Support (Live Agent)
Why Streebo's Bots for Marketing?
Streebo, in collaboration with leading technology organizations like IBM, RedHat, Google & Amazon has created a powerful and secured solution. Key differentiators of Streebo's Pre-Trained and pre-integrated AI-Powered Bots for Marketing:

99% Accurate
Streebo with a decade of experience deploys highly intelligent Bots with Guaranteed Bot Intelligence Index* of 99% (*BII= No. of questions answered correctly/No. of relevant questions asked).

Omni-Channel Marketing
Streebo's Marketing Bot can be deployed across social media channels such as WhatsApp, Facebook Messenger, SMS, Telegram, Instagram Signal, WeChat, Skype, among others. They can even handle voice channels such as IVR, Amazon Alexa, and Google Home. Bots can also be deployed on web platforms and mobiles applications.

Flexible with NLP Engines
Streebo's Pre-Trained Bot for Marketing leverages leading Natural Language Processing (NLP) engines such as IBM Watson, Google Dialogflow and Amazon Lex.

Pre-Integrated with Backends
Streebo's Chatbots for Marketing comes in pre-integrated with Marketing & Analytics software and backend systems such as CRM, Campaign Management Systems, ERP, etc.

Flexible Deployment
Streebo's Pre-Trained Marketing Bot can be deployed on-premises or on IBM Cloud, Microsoft Azure, Amazon AWS, or Google Cloud Platform.

Advanced Analytics
Streebo's analytics dashboard is developed to record and display systemic data, metrics, preferences, and trends which eventually help in monitoring user interactions, and can be adapted accordingly to give relevant responses and take marketing business decisions.

Easy Maintenance
Streebo's Pre-Trained Marketing Chatbot is built using open standards such as Java and JavaScript. Streebo's bot builder is optional development-only tooling that the customer can choose or they can directly develop and manage it using standard IDEs such as Eclipse and Visual Studio. Our Automated approach to assemble highly intelligent bots significantly lower app development costs and reduce support & maintenance costs.
Pricing Options
MVP (Minimum Viable Product) bot includes:

3 transactional use cases

1 backend integrations

50 FAQ's

Channels – Web, Mobile App, 1 Social media channel such as WhatsApp/Facebook Messenger
Capex Option

You can choose to buy the MVP Bot. This option covers unlimited messages.
Opex Option

You can choose to Subscribe to the MVP Bot for a fixed monthly charge with no upfront setup fee.
Pay Per Usage

This is a conversation-based subscription and tied to the number of conversations & messages the bot handles.