Make your Airline Standout with Excellent Customer Service
Top-notch Airline Support With Chatbots
Request a Demo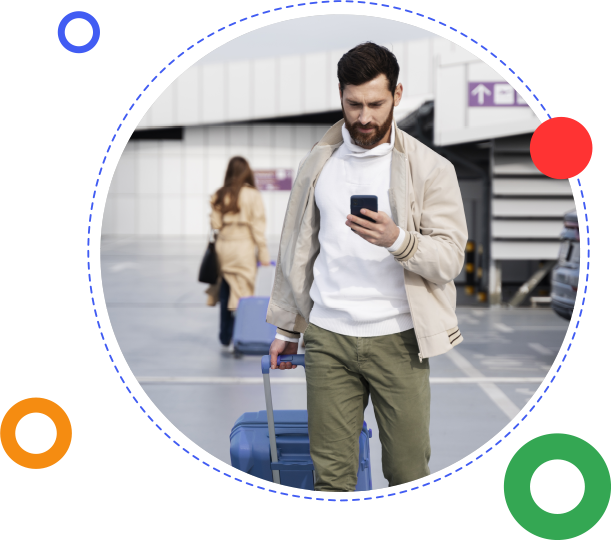 Trusted By




















Need for Next-Gen Technology in Airline Industry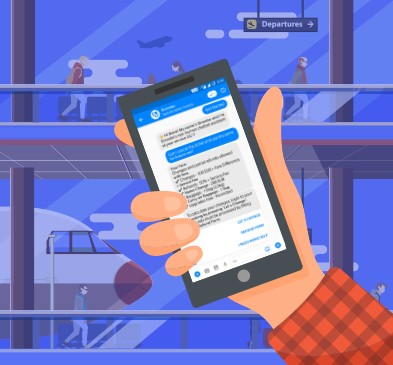 The airline industry usually sees a lot of competition and is well known for poor customer experience, lack of communication and lot of passenger dissatisfaction. One of the key factors defining the success of an airline is its quality of customer service and overall passenger experience.

In the digital age, mobile apps, social media, and most recently, artificial intelligence powered warning and prediction systems have seen a major intake among major airline providers. To elevate flying experience, one of the latest disruptors being embraced by IT heads at large airline companies are AI-powered chatbots.


Request a Personalized Pre-Trained Bot Store Demo
from our Chatbot Experts
We ensure you're matched with the right talent based on your requirement.
Airline Functions that Chatbots can perform for Customers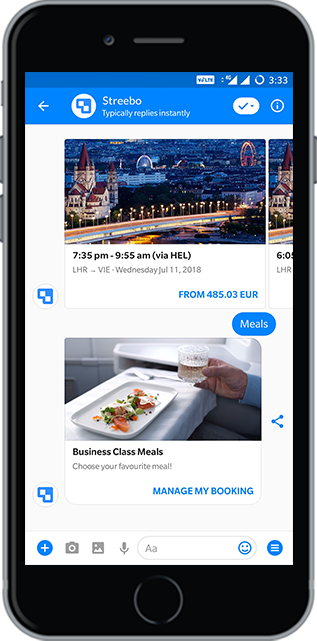 Provide Booking Information like timings, meals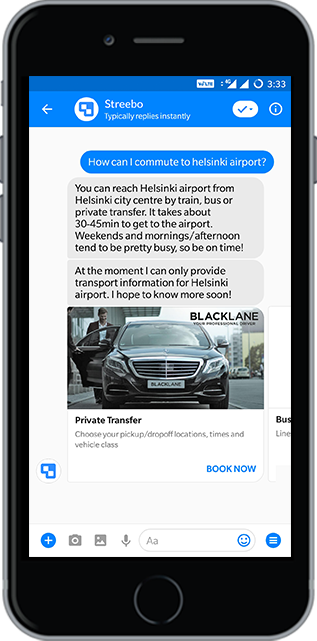 Travel Advice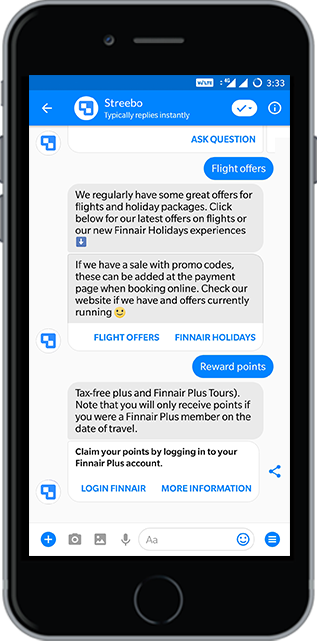 Personalized Offers & Reward Points Information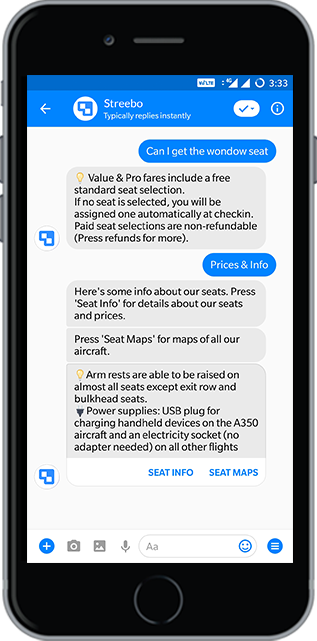 Answering Passenger Queries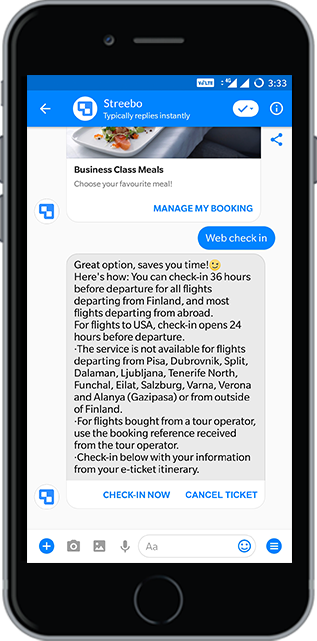 Web Check-ins & Cancellations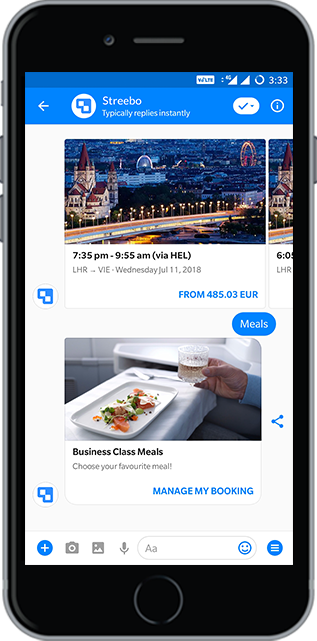 Provide Booking Information like timings, meals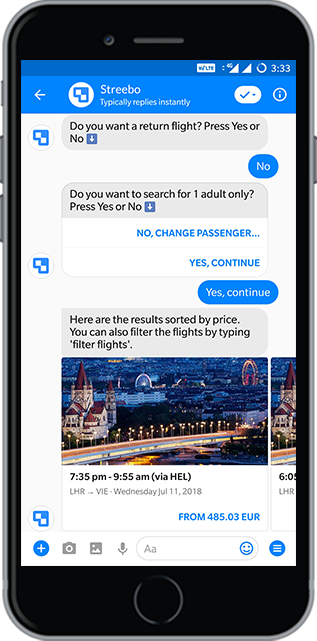 Search & Book Flights
Importance of a powerful Chatbot Platform for Enhancing Customer Service
Passengers today are spending a lot of time on conversational platforms like WhatsApp and Facebook Messenger. A well designed conversational assistant will help provide fast and easy access to information, thus helping airlines provide superior services to passengers, especially during times of strife. Most of the chatbot platforms are still quite rudimentary and only able to provide only FAQ-based responses to customers. It is essential for IT teams of airline companies to invest in robust yet flexible chatbot building platforms that can add bots to multiple channels like own websites and apps, third-party platforms like Facebook, Skype and WhatsApp.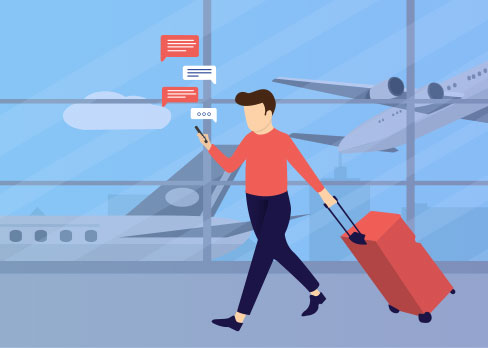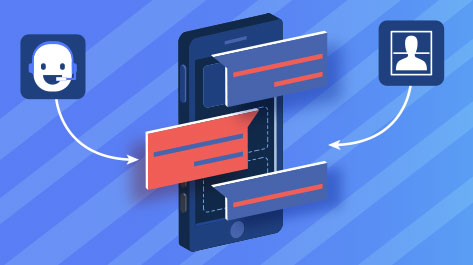 Transform Airline Experience with Streebo's IBM-powered Chatbots
Streebo has launched a revolutionary Chatbot Builder for building chat assistants for your airline using a drag and drop builder. From basic questions to complicated requests, Streebo's Aerospace Chatbot can help transform the way you interact with your customers. Deploy chatbots on your app, website, Facebook Messenger or other 3rd party sites with Streebo Chatbot Builder.
Key Differentiators of Streebo Chatbot Builder

No Coding Needed
'Drag and Drop' Interface for easier creation and management of chat interfaces

Cross-Platform Availability
Embed Streebo chatbot on your website, app or on 3rd party chat messengers like Facebook Messenger.

Comprehensive Security
Powered by IBM Technology, Streebo Chatbots are highly secure

Flexible NLP Selection
Select a NLP of your choice – be it IBM Watson, Wit.ai or any other and we will integrate the bot accordingly

Flexible Deployment Options
Deploy on premise or on cloud

Lower Development & Maintenance Cost
with a single code base for all digital assets and automation tool