Artificial Intelligence Powered Retail Bot for Customers
Commerce Solution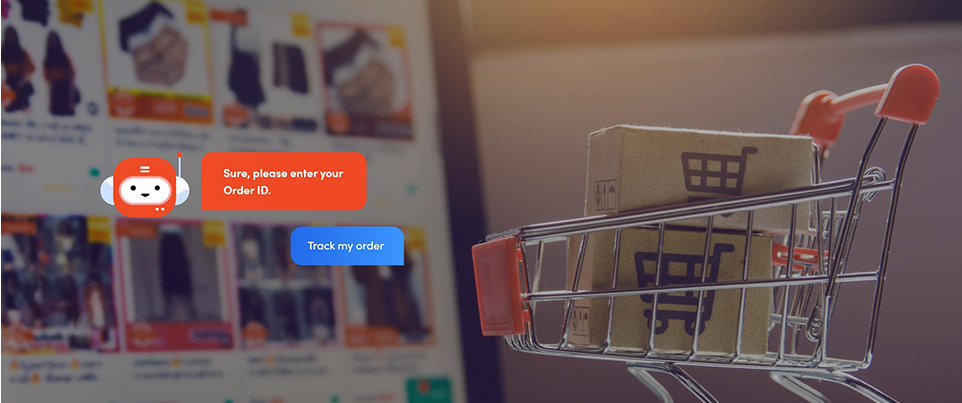 The turmoil caused due to covid-19 has changed the Retail Industry Landscape. It has significantly transformed customer behavior, imposing enterprises to revamp their working methodology and modify their customer interaction strategies. Increased customers are fully transitioning to e-commerce. A recent study by TechCrunch states that there has been a 40% surge in social media traffic. So, enterprises will have to follow their customers to keep their brand live by extending their presence to social media platforms like Facebook Messenger, WhatsApp, SMS, among others. Thus, to provide a consistent & personalized shopping experience, increase customer outreach Retail Chatbots/Conversational Interface which can be extended to newer platforms and channels have become a need of an hour.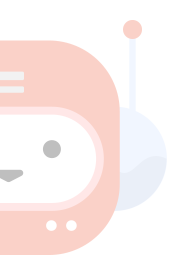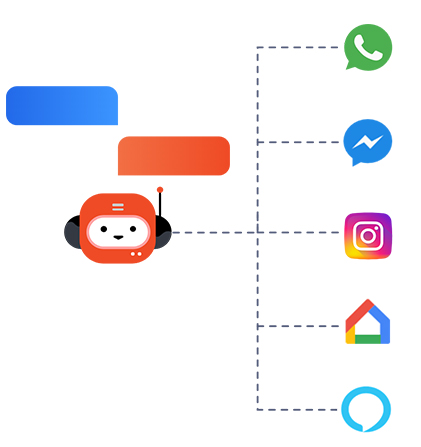 What Retailers can do to adapt overcome the Industry Change
Streebo a leading Digital Transformation Company has created an immensely powerful, intelligent, and Pre-trained AI-Powered Retail Chatbot for Customers. These bots are pre-integrated with a wide variety of E-commerce engines such as HCL Commerce, Shopify, Magento, SAP Hybris Commerce, Oracle Commerce, among others. Moreover, these Bots extend the commerce experiences to a variety of social media platforms such as WhatsApp, Facebook Messenger, SMS, Telegram, Signal, WeChat, Skype and voice-enabled platforms like Google Home, Amazon Alexa.
Streebo's Retail Chatbots are proven to improve SEO (Page ranking) by an average of 12% which helps in increasing customer outreach and eventually will increase sales. By staffing eCommerce Stores with these 24X7 available Intelligent Bots, Retail companies can improve their customer satisfaction, thus reducing their call center costs as well. That is why these AI-powered Retail bots have a powerful ROI (return on investment) as they can both improve sales and reduce costs for organizations deploying them.
Business Benefits
Apparently, Many retail businesses have realized measurable benefits from AI-Powered Retail Bot and have seen great success rates in customer interaction and cost-saving per chatbot interaction.

Hence, by rolling out AI-Powered Retail Bots and Conversational Interfaces across channels, the Retail Industry will witness benefits such as:

Decreased Operational Cost as the customer queries will be handled via chatbot itself and will remarkably increase the conversion rate by 15%.

Increased Revenue & Customer Outreach because of the extended presence on multiple digital channels such as WhatsApp, Facebook Messenger, SMS, Telegram, Signal, WeChat, Skype, among others.

Increased Productivity by automating business processes.

Round the clock Customer Query Resolution which will significantly increase Customer Satisfaction rate and Customer Retention rate
Chatbots Use Cases in Retail Industry

24 X 7 Customer Service Bot

Product Search & Discovery Bot

Store Locator Bot

Order Processing Bot

Promotions and Trivia Bot
Retail Chatbot extended on Social Media Channels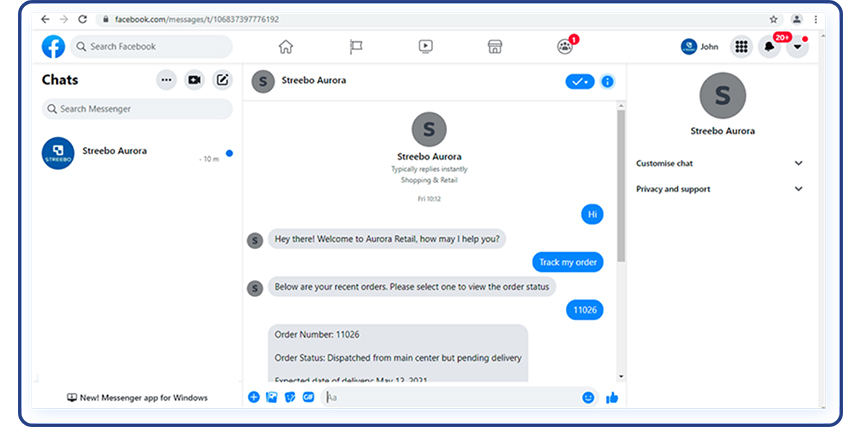 Facebook Messenger Bot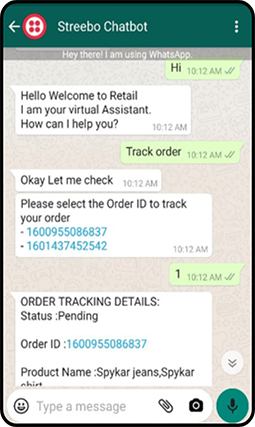 WhatsApp Bot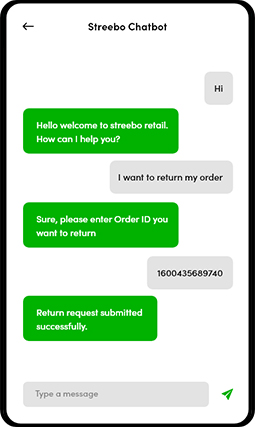 SMS Bot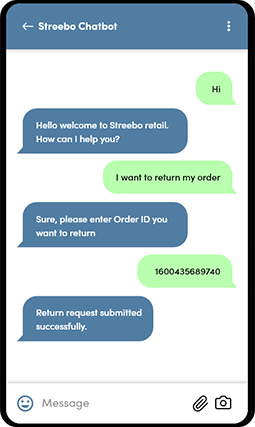 Telegram Bot