Enhance your Customer Experience with Streebo's AI Powered Banking Bots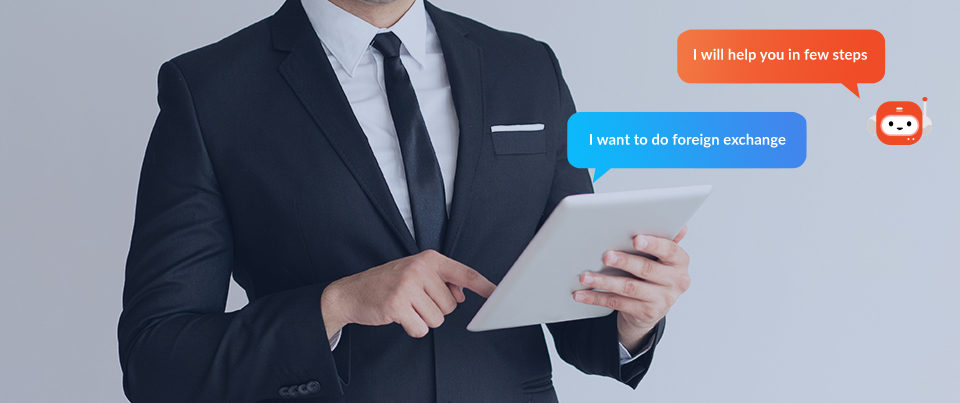 Pandemic has accelerated Digital Transformation across various sectors including Banking. Due to covid-19, foot falls in the Banks have drastically reduced whereas the usage of digital properties including web and mobile as well as asynchronous messaging channels such as WhatsApp, Facebook, SMS have increased. As per the global survey by Forbes, 95% of consumers tend to use Digital Banking post pandemic. To meet the customers' expectations, to deliver 24*7 customer service and to enhance their digital experience, Banks will have to extend their digital presence where its consumers are. But assigning humans to these channels to resolve customer queries can increase expenses significantly and is highly unscalable. So, the major point of concern for the banking executives is…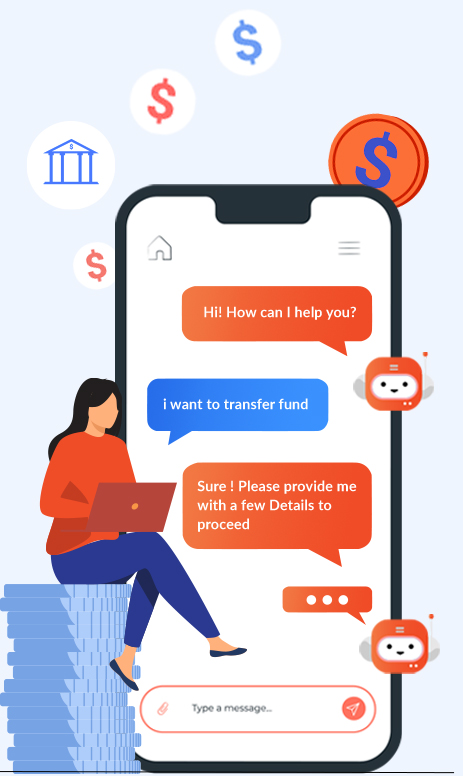 How can a Banking Industry meet the changing customer demands?
Emerging technology such as Artificial Intelligence (AI) and its advancements in Natural Language Processing (NLP) has made it possible to deliver a smart AI Powered Chatbot/Virtual Assistant which can readily assist the customers with their queries by reducing the operational cost and maximizing the revenue.

Streebo, a leading AI and a Digital Transformation Company have come up with a smart AI Powered Pre-trained Banking Bot which can handle all the banking related activities including Fund Transfer, Opening a New A/c, Loan Application, among others. All these Banking transactions require confidential information of the customers and so to ensure the security of the conversations which happens via chatbot, Streebo's AI Powered Banking Bot leverages a leading NLP engine such as IBM Watson Assistant, Google Dialog flow, Amazon Lex, among others. These Bots are guaranteed to be 99% accurate and are extended across widely used social media channels including WhatsApp, Facebook Messenger, SMS, WeChat, Viber, Signal, among others & can further be extended to voice channels including Google Home, Amazon Alexa. These Bots are pre-integrated with the core-banking system including Finacle, SAP Core Banking, Oracle Flex Cube, among others. Moreover, Streebo's Banking Bots includes advanced analytics and reporting allowing the banks to understand customers usage pattern. This helps in improving the sales and thereby increasing the ROI for the organizations deploying the chatbots.
Business Benefits
As per Gartner's report 85% of customer interactions will happen via chatbot and will save upto $8 billion annually.

By leveraging Streebo's AI Powered Banking Bots – banks can avail below mentioned benefits:

Increased Customer Outreach

Extending the chatbot across multiple channels including web, mobile, fb messenger, WhatsApp, SMS, Viber, etc. helps to reach larger audience.

Enhanced Customer Engagement and improved customer satisfaction

by catering to customer queries 24*7 across the channel of their choice

Increased Customer Retention

Since all the customer queries will be answered readily and due to live agent support – the customer retention ratio increases.

Decreased Operational Cost

All the customer queries will be handled via chatbot itself and will remarkably increase the conversion rate by 15%.

Improved Sales

By generating Analytics can help to revamp the strategies as per the customer's choice which in turn can help in improving the sales.
Pre-trained Bots/Virtual Assistants
AI Powered Chatbot extended on Social Media Channels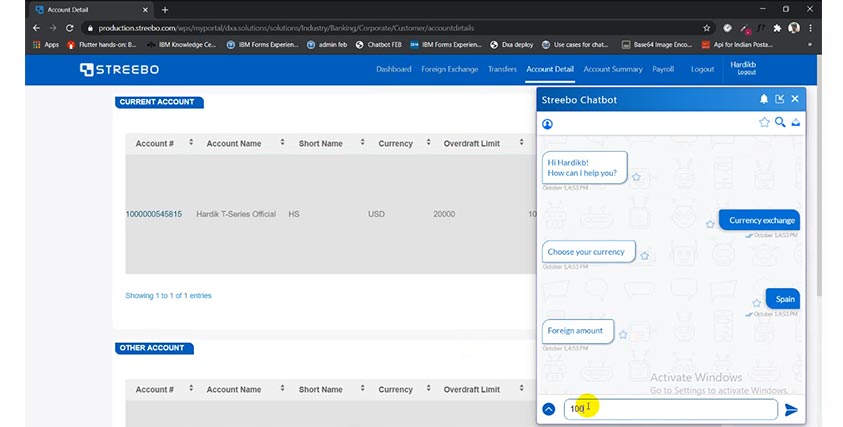 Web Application Bot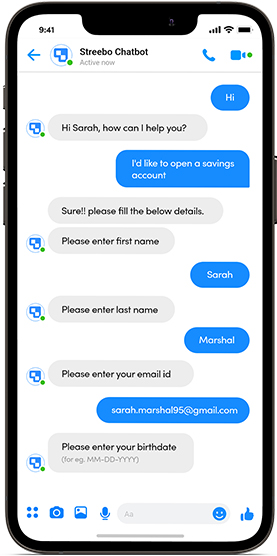 Messenger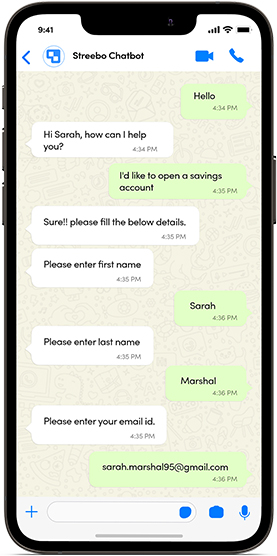 WhatsApp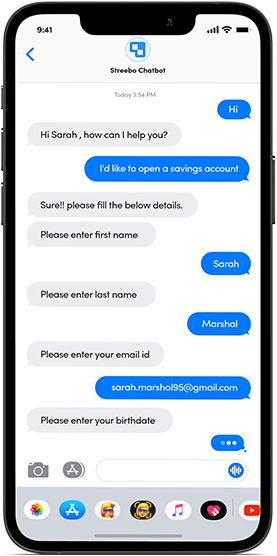 SMS