Branchless Banking Solution:
A Ticket to Financial Inclusion
Deliver banking services digitally, outside conventional bank branches.
Explore
Bank Branch at your Fingertips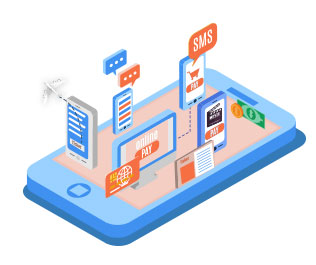 Branchless banking has boomed in the recent years, owing to the increasing usage of mobile phones and demand for higher convenience. Banks need to quickly adapt to the evolving technology and deliver banking services through electronic means – ATMS, CDMs, Net Banking, Mobile Apps and now, Artificial Intelligence! Branchless banking solutions have allowed customers to enjoy banking services without the hassle of traveling and waiting in long queues. Banks save approximately 50% of their costs which can be used to launch new products and expand geographically.
Banking Chatbot – Drive digital banking success
with conversational engagement
Millennials today prefer carrying a bank in their pockets in the form of smartphones and perform transactions instantly on-the-go! Majority of customers prefer conversing with a bank and availing services through AI-powered chatbots. Smart branches have higher efficiency and productivity as they offer a superior and consistent customer experience.

Benefits of Branchless Banking

Win a loyal customer base with fast, secure and convenient banking services

Increase sales by pitching personalized responses and offers

Enhance customer experience – provide banking services anytime, anywhere

Reduce transaction time from minutes to seconds

Increase employee productivity with chatbots as they handle FAQs and most of the client queries

Encourage a cashless banking economy and offer multiple payment options
Including the Unbanked into the Financial Ecosystem
Branchless banking has ensured that people have access to banking services irrespective of their location. Rural areas are quite inaccessible and opening a bank branch in such villages is not feasible. Banking in these areas is facilitated through agents and mobile services. Agents bridge the gap between banks and unbanked rural customers by providing quick e-KYC and onboarding, verification and approvals, facility to pay bills, make deposits, withdraw cash – all this using a smart device powered by a branchless banking application. Economies are encouraging mobile payments to overcome the obstacles of geographical expanse and remote areas.
Benefits of Agency Banking
Reach remote rural places quickly and include the unbanked into the financial ecosystem with an agent banking application and chatbot.

Save the cost of running a traditional bank branch by deploying a bank branch on mobile.

Give your agent quick access to information and relevant documents so that they can provide better banking services.

Empower agents to become the bank branch and provide banking services to unbanked customers.

Omnichannel Banking with Streebo Digital Experience Accelerator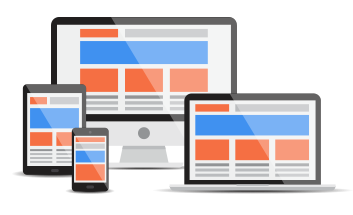 Streebo DX Accelerator is a bundle that contains a digital platform to build intelligent forms, apps and chatbots with a no or low code tool. It allows IT and Line of Business teams to rapidly assemble slick and intuitive omnichannel interfaces that can be easily integrated with enterprise web-services using point-and-click software. With Streebo, build secure, high performing apps or migrate your existing apps to a more robust and scalable platform in no time!
Why Streebo?

Comprehensive Security
Banking solutions built using DXA are built on top of IBM platform and are highly robust and scalable with secure 3rd party integrations!

Compliance
Branchless banking solutions built using DXA are compliant with the industry-standard frameworks like Ionic, Angular JS etc.

Low code no code tooling
Banking applications can be built in half the development time using Streebo's low or no code tooling

Drag and Drop Interface
Banking apps and bots can be modified easily using Streebo's drag and drop, point and click interface.

Single Code Base
Applications built using Streebo's revolutionary tool, DXA follow a single code base approach, thus reducing the maintenance cost significantly

Flexible Deployment Options
Banking apps and chatbots built using DXA have flexible deployment options of on-premise or on cloud.