Build Chatbots using Google DialogFlow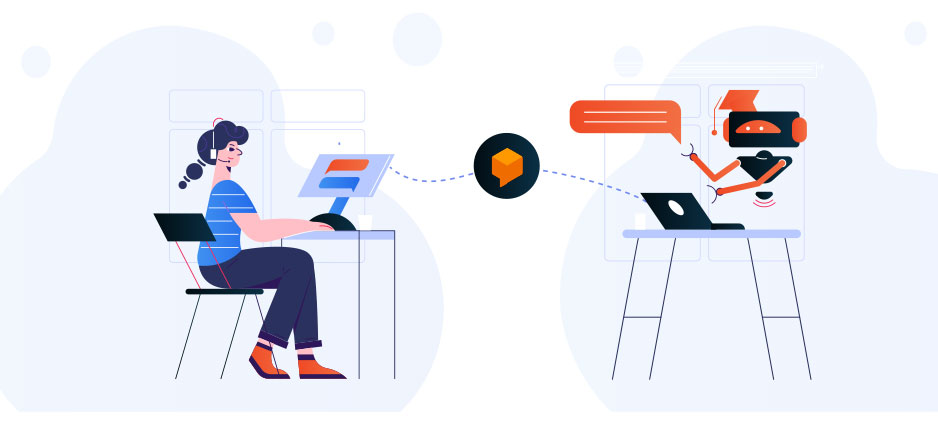 Continuous evolvement of Covid-19 has created a pressing need for the organizations to repair, rethink and reorganize their businesses to cope up with the changing world. Many organizations are already transforming the way they are operating their businesses to emerge stronger. Artificial Intelligence (AI) seems to a huge opportunity amidst crises and "Conversational Interface powered by AI" is seen as a key enabler for the organizations to emerge from the present situation, plan for the digital transformation and to revolutionize the operating model.

Enterprises looking to enhance their customer experience and increase their revenue are relying on this AI Powered Chatbots/Virtual Assistants to answer all the customer queries, help them with the transactions, purchase products, among others. However, to build a conversational interface that can handle all the use-cases, it becomes vital to choose an appropriate Natural Language Processing (NLP) Engine for the same. Often, the choice comes down to finding the tool which synergizes with the existing business operations in order to gain ROI.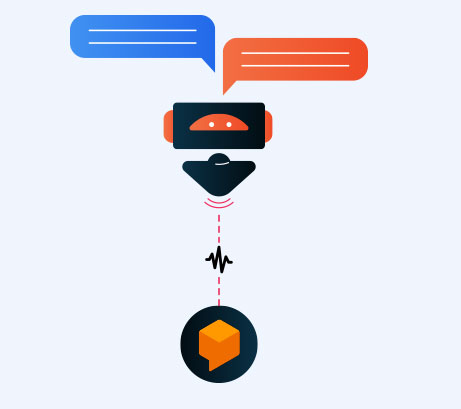 Chatbot Development with Google DialogFlow
Google DialogFlow is one such tool which can be used to build a comprehensive Conversational Interfaces with Natural Language Interactions. Combined with Google's text-to-speech technology, it allows to build chatbots/voice assistants capable of performing human-like interactions with customers. Moreover, DialogFlow's machine learning capabilities allows it to recognize the intent and context behind user queries. It enables a conversational interface to provide highly accurate and efficient responses. Thus, DialogFlow provides a complete solution to implement voice and text-based conversational interfaces.
Benefits of Google DialogFlow Chatbots

Delivers natural and rich conversational experiences
Built-in natural language processing (NLP) feature enables chatbots to process the natural language. This cognitive capability distinguishes AI powered DialogFlow chatbot from the normal chatbot that operates on pre-defined set of rules.

Offers multi-device support
DialogFlow allows to create a device-antagonistic chatbot to meaningfully engage users on various devices such as phones, wearables, speakers among others. This allows businesses to connect with their customers or prospects anytime, anywhere.

Services Integration
DialogFlow is optimized to be integrated with voice devices such as Google Home, Amazon Alexa.

Enables multi-lingual support
DialogFlow supports 15+ languages. Thus, businesses can transcend geographical barriers to establish healthy customer relations.

Track chatbot's performance with built-in analytics tool
Track chatbot's performance with built-in analytics tool The integrated analytics tool can read the session including usage patterns, latency issues, as well as high and low-performing intents. This helps in improving the performance of the chatbot.
Why choose Streebo for building DialogFlow Chatbot
Streebo, a leading Artificial Intelligence (AI) and a Digital Transformation company has created AI Powered Pre-Trained Chatbots pertaining to various Industries, Domains and Technologies using Streebo's revolutionary no-code low-code Bot Builder Tooling. These bot solutions leverage Google DialogFlow as an NLP engine. The plug-n-play architecture allows IT & Non-IT Teams to easily integrate the bot with the required third-party system. Powered by low-code no-code tooling makes it very easy to manage and update the conversational flow. Moreover, bot can be extended to desired social media channels of choice such as WhatsApp, FB Messenger, Signal, Telegram and even SMS. Further, can be extended to internal messaging channels likes of MS Teams, Slack, HCL Sametime, among others. Thus, allowing the employees to interact with these systems from these commonly used messaging platforms.

Streebo's DialogFlow Chatbots are proven to improve SEO (Page ranking) by an average of 12% and can even increase sales by on average of 17% as they increase customer outreach by extending these platforms to various social media platforms. That is why these Streebo's Pre-trained Bots powered by DialogFlow have a powerful ROI as they can both improve sales and reduce costs for organizations deploying them.
Pre-Trained bots across various industries and domains available in Bot Store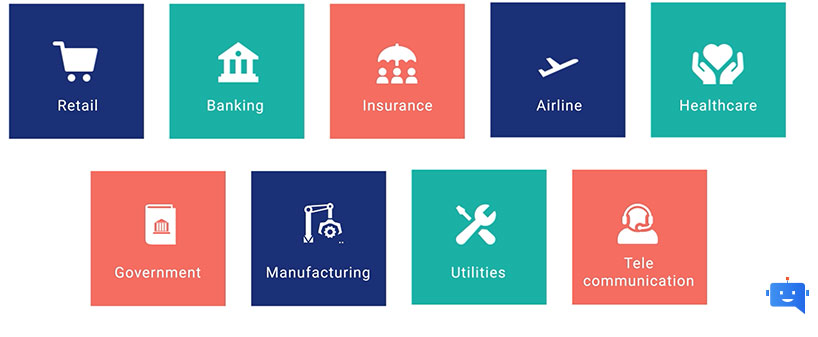 Key Differentiators of Streebo's Google DialogFlow Chatbot

Quick and Easy to Manage
Streebo's pre-trained and pre-integrated DialogFlow Bot is flexible and easy to manage and update by IT or non-IT Teams as it is built using low-code no-code tool by a simple drag and drop.

Security
Streebo's Bot is powered by Google thus ensuring top encrypted libraries and giving our customers a secured and scalable solution.

Omni-Channel Bot
Streebo's DialogFlow Bot can be deployed across various channels such as web, mobile and chat and voice channels. Chat channels include SMS, WhatsApp, FB Messenger, WeChat, Telegram among others. Voice Assistants such as Google Home and Amazon Alexa.

Flexible Deployment Models
Streebo's DialogFlow Bot can be deployed on-prem or on the cloud. We support IBM Cloud, Amazon AWS, Microsoft Azure and Google Cloud.

Flexible Pricing Models
Streebo's DialogFlow Chatbot can be purchased outright (Capex model) or can be deployed using Pay Per Usage, Subscription model.
Are you looking to build customized and secured Google DialogFlow Chatbots and deploy it on multiple channels? Streebo offers zero dollar set-up Pay Per Usage model.
Sign up for a Free Trial today.