Chatbot Testing in Mobile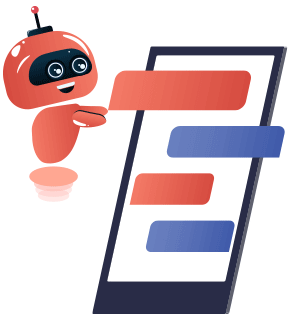 Testing the Walking Bot!
Nowadays bots are everywhere, they're the next big thing in the never-ending Digital BOOM. Say e-commerce, banking, fin-tech to food ordering, they're present as the most potent solution to the problem of problem-solving. Yeah, Chatbots have somewhat become a part of our daily routine. And the transition is such that they are now even dominating mobile applications, be it either Android or iOS. These omnipotent channels powered by AI are the way to the future.

So, a combination of these tech wizards with modern day cutting edge smart mobile devices would surely make a deadly pair. But in the hindsight, is this combination working well together?

This is a tough question and to answer it comes the role of a tester. To make it work we need to make sure the mobile integration is done perfectly and tested in the right way.
In such cases, approach is critical thing a QA must have. So, which approach does the QA use? The tried and tested one or does he initiate to try a new one. This can be a dilemma wherein any little prejudice shall either make or break the chatbot.

There's a common sentiment of people while using chatbots: "It doesn't understand what I am saying"! Why is that so? At some point using a chatbot, every person might have had the same thought. But so is the complexity and nature of human natural language, it also has many variations for even the simplest terms. This can be the biggest challenge for the chatbot.