Unleash your ChatGPT potential with Expert ChatGPT Consulting Services
ChatGPT is riding the wave of innovation leveraging the advanced Generative AI technology and new-gen large language models. To harness the complete potential of this cutting-edge technology, consulting services have become fundamental to surge the chatbot adoption index and improve ROI. Presently, there exist numerous chatbots serving different sectors, however, only a meager 45% of them have been embraced and integrated in real-time. This can be attributed to their limited abilities and fixed responses, which have led to a low customer satisfaction index.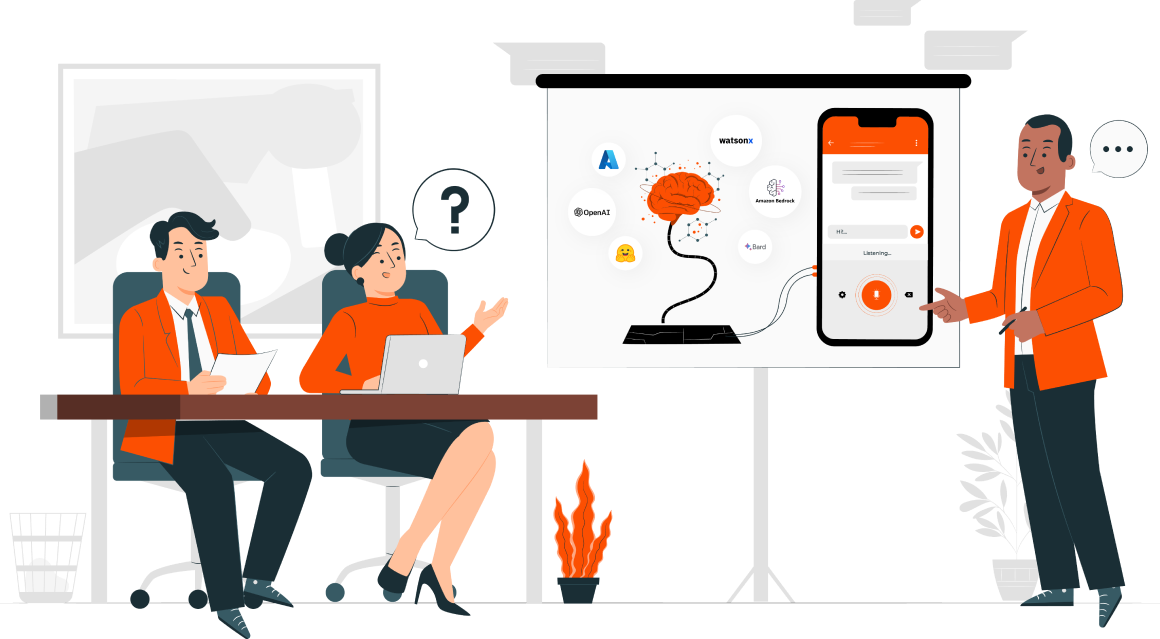 Why is ChatGPT important for your business?
ChatGPT, an advanced language model created by OpenAI, has proven to be a valuable tool for businesses due to its cutting-edge capabilities. With its state-of-the-art Natural Language Processing (NLP) technology, ChatGPT can analyze and generate human-like responses to customer inquiries, leading to a better user experience. In addition, its advanced language generation capabilities allow it to generate complex text, such as product descriptions and technical documentation, saving businesses time and resources. According to a study by Gartner, by 2024, 70% of white-collar workers will interact with conversational platforms daily, indicating that the use of chatbots and other conversational AI solutions will continue to grow.

After evaluating the benefits and characteristics of various AI models, we have determined that ChatGPT is the premier choice for businesses seeking AI solutions. We are pleased to offer our expertise and knowledge to you, and help you explore the potential and advantages of consulting and business services. Whether you are a business, nonprofit organization, or simply interested, we are thrilled to take you on an exhilarating journey through ChatGPT. Our team of skilled professionals will guide you through the process of discovery, revealing all the insider knowledge and techniques necessary to fully utilize this powerful AI technology. By the end of our collaboration, you will feel empowered to elevate your daily operations, communication, and creative endeavors to new heights.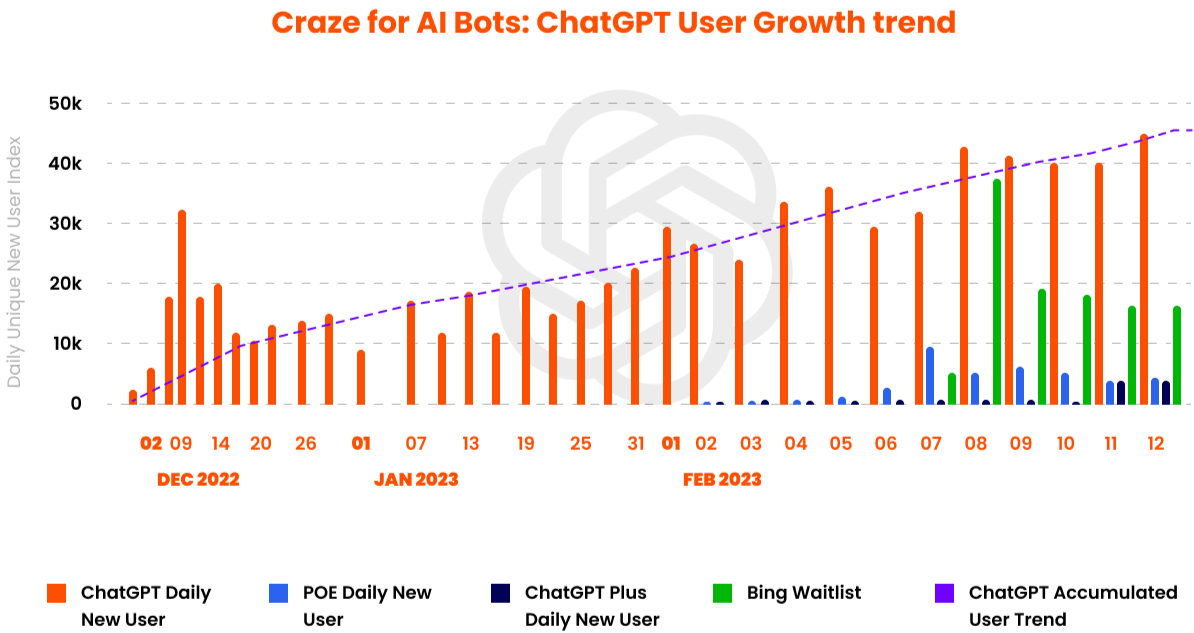 How Streebo Helps Organizations with ChatGPT?
As a leading ChatGPT consulting & development company, we specialize in providing customized solutions that leverage advanced OpenAI models such as ChatGPT on Microsoft Azure, Google Bard, Amazon BedRock, IBM WatsonX, and HuggingFace. Our team of experienced professionals leverages the latest Machine Learning (ML) techniques, advanced Natural Language Processing (NLP), and the most advanced language generation models to help businesses achieve their AI goals with greater speed and efficiency.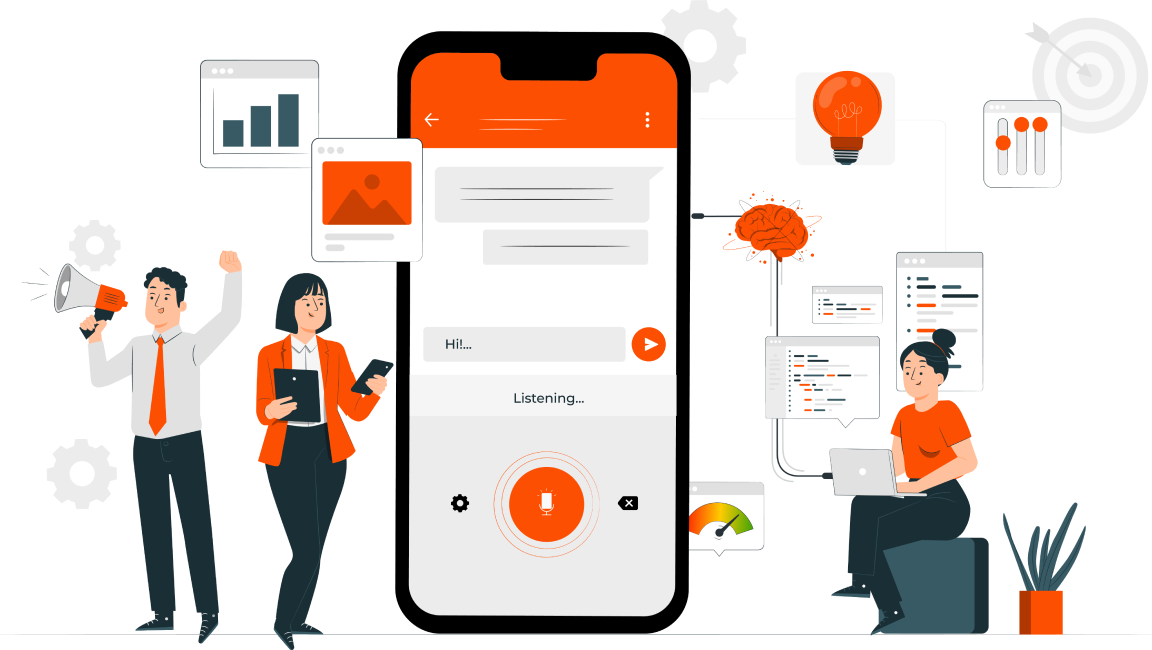 Our expertise in ChatGPT consulting services enables us to provide tailored solutions that meet the specific needs of our clients. By partnering with us, businesses can streamline their operations, enhance their customer interactions, and improve overall efficiency, all while staying ahead of the curve in an increasingly digital world. Our team of ChatGPT specialists helps enterprises to explore the opportunities ChatGPT provides and maximize its full potential, with the ChatGPT assessment process listed below. Next to that, our experts lead training & workshops sessions, live demonstrations and custom ChatGPT application development.

Identification of Opportunities
Our team of ChatGPT consultants assist organizations in recognizing the best possible use cases of ChatGPT that aligns with your enterprise operations to accelerate the pace of achieving goals. They provide valuable insights and trends on how to enhance customer service, increase productivity of employees or agents and improve operational efficiency at reduced costs. According to MarketsandMarkets report, conversational AI will be leading, and primary source of customer service and its market will reach approx $14 billion by 2025. Hence, identifying the right opportunities at the right time is highly crucial for the businesses to gain traction in their growth and success.

Risk Assessment
Our skilled ChatGPT professionals conduct a comprehensive risk assessment and analysis for ChatGPT implementation to recognize potential risks & challenges and mitigate them. This ensures data security, privacy and regulatory compliance while implementing conversational AI solutions powered by ChatGPT. As per a study by Accenture, 70% of companies that implement AI technologies without a risk management plan face a negative impact on their business operations.

Final Reporting & Consultation
Our team of ChatGPT consultants provides a comprehensive report and consultation on ChatGPT implementation, which includes key metrics, analytics, strategies, workflows, and resource requirements. Our consultation services offer valuable recommendations for optimizing the use of ChatGPT to achieve maximum ROI.

Live demonstrations
We offer live demonstrations of our ChatGPT powered smart chatbots for various industries, showcasing how the use-cases of the particular sector will be accomplished. This gives real-time experience to our clients, and they can make informed decisions.

Training & Workshops
Our team of ChatGPT consultants offers training and workshops to ensure businesses can efficiently use and maintain their ChatGPT solution. This enables businesses to develop their in-house capabilities and achieve sustained success with their AI-powered chatbot.

Custom ChatGPT application development
We specialize in developing custom ChatGPT-like chatbots leveraging world-class NLPs, Generative AI and LLMs. Our Expertise in latest AI models help us to create highly intuitive, user-friendly solution and highly functional solution that delivers quality services and better customer experiences.
ChatGPT Prompts and Strategies, Expertly Engineered for Your Enterprise
Our consulting and development company boasts a team of prompt engineering specialists who possess deep expertise in a range of AI frameworks, including IBM Watson X, Microsoft Azure, Google Bard, Amazon BedRock, and HuggingFace. Moreover, we're well-versed in all the major OpenAI models, such as GPT-3 (Davinci), GPT-3.5-Turbo, GPT-4, Dall.E, Whisper, Codex, Embeddings, Completion APIs, and more. With this comprehensive knowledge of AI technologies, we're able to deliver customized solutions that address the specific needs of each of our clients across a variety of industries. Our diverse range of expertise helps businesses leverage AI-powered technologies to enhance efficiency and drive growth.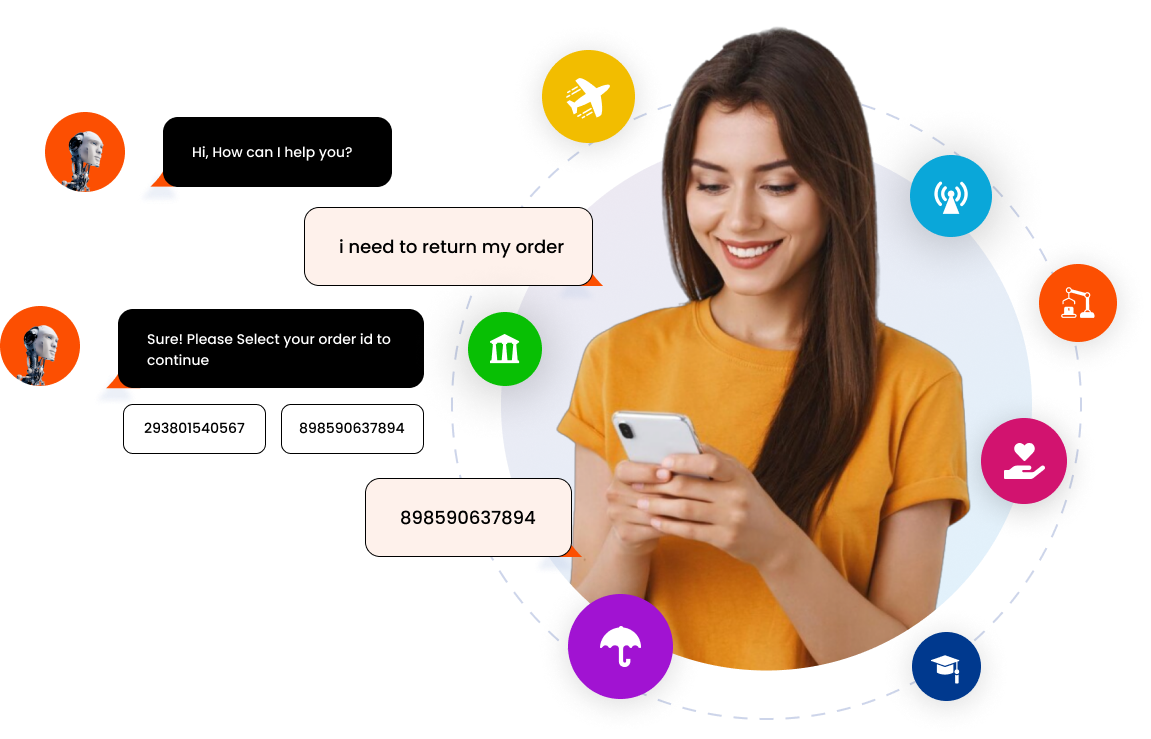 Our team of experts and ChatGPT engineers has vast experience working with businesses across different industries, including manufacturing, banking, finance, telecom, hospitality, healthcare and more. We have a proven track record of delivering exceptional consulting services that cater to all types of markets.

With years of experience working with businesses across a range of industries, our team of ChatGPT consultants engineer strategies and custom prompts tailored to drive business growth and success.
AI Technologies that we support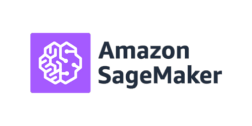 Additionally, Our Prompt Engineering Team is Well-Versed in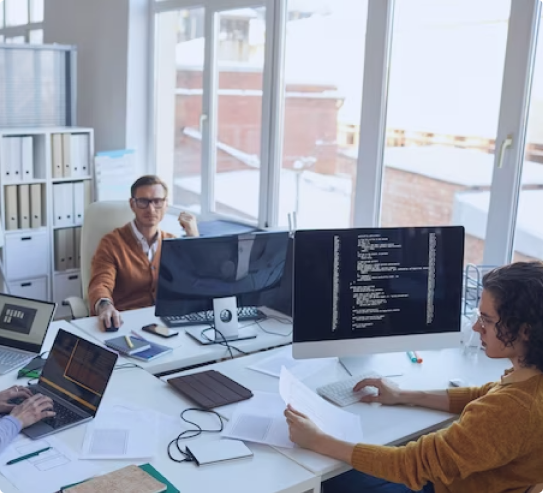 Our team of consulting services understand business's unique needs, hence they include the integration of GPT powered chatbot solutions with other legacy systems and applications such as CRMs, ERPs and other marketing automation tools. This helps businesses in streamlining business workflows and improving data accuracy.
Our team of experts also offer ongoing improvement services for ChatGPT powered applications, so that they remain up to date with the latest features and advancements in conversational AI. This ensures enhanced customer experiences and helps businesses to stay ahead of the curve.
Our consulting services include installation, testing, and implementation for every phase of the deployment cycle. In order to aid businesses, get the most of ChatGPT while addressing any issues that may arise, we additionally offer continuous support.
Business Benefits of our Expert Consulting Services

Improved ROI

50% Reduction in Operational Cost

40% Increase in Sales Conversions
Key differentiators of Streebo's Pre-Trained and pre-integrated AI-Powered Voice Bots

AI Models Expertise
We have a team of experts who are well-versed in the latest AI models such as GPT-3 (Davinci), GPT-3.5-Turbo, GPT-4, Dall.E, Whisper, Codex, Embeddings, Completion APIs, ensuring that we can provide cutting-edge solutions or consultation to our clients.

Advanced NLPs
We specialize in advanced natural language processing engines such as IBM WatsonX, Google Bard, Amazon BedRock, Microsoft Azure and more allowing us to develop or strategize custom ChatGPT solutions that can handle complex text data with accuracy and efficiency. Our NLP solutions have achieved state-of-the-art performance on a range of tasks, including sentiment analysis, named entity recognition, and machine translation.

Tailored Solutions
We recognize that every business has its own set of distinct needs and demands. For this reason, we provide personalized solutions powered by GPT that are carefully crafted to align with the specific needs of your business. We take a collaborative approach in which we work closely with you to gain an in-depth understanding of your objectives and develop solutions that are tailored to enable you to meet those objectives.

Efficient Project Management
We employ effective project management methodologies to guarantee that our consulting or development projects based on ChatGPT are executed promptly and within the stipulated budget. We keep our clients updated by providing them with frequent progress reports, thereby involving them throughout the project execution process..

Flexible Engagement Model for Consulting Services
We offer a range of flexible engagement models that can be customized to fit your business needs. We provide services on fixed-price contracts, time and materials arrangements or on need basis or as a part of long-term engagement. We understand that each project is different, and we work closely with our clients to find the engagement model that best meets their needs and budget. Our flexible approach ensures that we can provide the right level of support to our clients.

Innovation & Collaboration
We are committed to staying at the forefront of AI research and development, and we work closely with our clients to explore new and innovative solutions that can drive real business results. Our collaborative approach ensures that our clients are always involved in the development process and have a say in the final outcome.
Conclusion
In a rapidly changing world, businesses must keep up with the latest technology to remain competitive. As a leading consulting and development company, we help our clients leverage AI to gain a competitive edge. Our GPT powered solutions are customized to meet each client's specific needs and objectives, resulting in significant improvements in efficiency, accuracy, and profitability.

Our clients have reported up to a 50% reduction in operational costs and a 30% increase in customer satisfaction after implementing our GPT-powered chatbot solutions. Our consulting services stand out thanks to our team's expertise in world-class NLPs, advanced OpenAI models, and the latest LLMs, which provide businesses with the necessary tools and expertise to achieve their AI goals.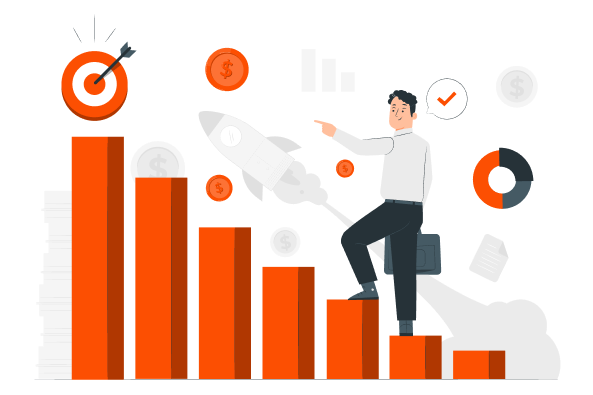 Frequently Asked Questions
ChatGPT's advanced NLP and language generation capabilities lead to better customer experiences and efficient content creation. Its potential is evidenced by GPT's 175 billion parameters, serving 100+ million users, and contributing to a 67% increase in sales.
Reputable ChatGPT consulting companies prioritize data security and compliance. They conduct thorough risk assessments, implement best practices, and adhere to relevant regulations to ensure the safe and responsible use of AI technology.
We provide a range of services, including ChatGPT integration, custom chatbot development, AI model selection, NLP optimization, risk assessment, ongoing improvement, and training. They tailor solutions to align with specific business goals.
Streebo ensures seamless integration of GPT-powered chatbots with existing systems like CRMs and ERPs. This optimizes workflows and data accuracy, ultimately improving business operations.
Absolutely, startups can benefit immensely from this services. These services provide startups with access to advanced AI technologies and expertise, helping them create innovative solutions, streamline operations, and stand out in the market.
Streebo offers a unique combination of ChatGPT expertise, tailored solutions, and innovative collaboration. By partnering with us, you empower your business to fully unlock AI potential, drive operational efficiency, and achieve your AI ambitions.
Ready to take your business to the next level?
Contact us today to learn more about how we can help your business unlock the full potential of AI.
Get in touch with us now!