Create Powerful Apps Using
Latest Technology
Transform Business Process by Leveraging Modern
App Building Technology into the system
CONTACT US
Innovative Application Development System
Old-style app building approach places a high dependency on experts and technologies. This scenario has pushed the complete system of app development from depending on an expert team to a seamless app building experience with approaches that allow writing code once and deploying multiple times along with building cross-platform app development. Streebo builds mobile and web-based applications using Apache Cordova mobile application development framework for building cross-platform apps with the help of HTML and JavaScript.
Enter a New Era of App Development with Streebo's Cordova App Development Approach
Streebo is a Cordova app development company that builds superior mobile apps to offer a seamless cross-device experience to the users. These makes application development easy and makes app deployment on multiple platforms possible. Cordova application development offers a perfect solution to run apps in various platforms with the same code base.

For a web developer, Streebo's DXA system allows deployment of web apps on various store portals. Streebo with Cordova/PhoneGap App Development for Android, Windows, and iOS for cross-platform enables eliminating the need to rely on any platform-specific APIs. With the application of Cordova application development system, it becomes extremely easy to build cross-platform apps by simply updating the existing code resulting in time & cost-effective app development system.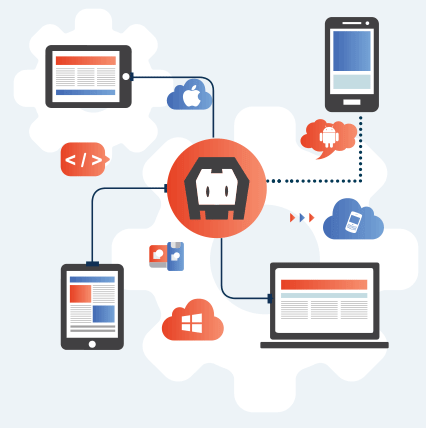 Features

Cross-Platform App Development Framework

Open Source License Facility

Build Multiple Apps with The Same Code

Compatible for All Platforms

Large Audience Exposure

Flexible App Development System

Easy App Development

Higher Profitability
Quick App Development with Streebo DXA
Streebo DXA- is a unique product that mobilizes your enterprise by developing Cordova apps on various devices such as smartphones, tablets, laptops, and kiosks among others. Build forms and apps in no time with Streebo DXA's simple drag and drop interface. Make your application is user-friendly with integrating intelligent AI features such as chatbot and more. An organization can easily create sophisticated workflows with process digitization thereby increasing the company's digital footprint. Reduce dependency on IT, increase productivity and cut the operational cost in half!