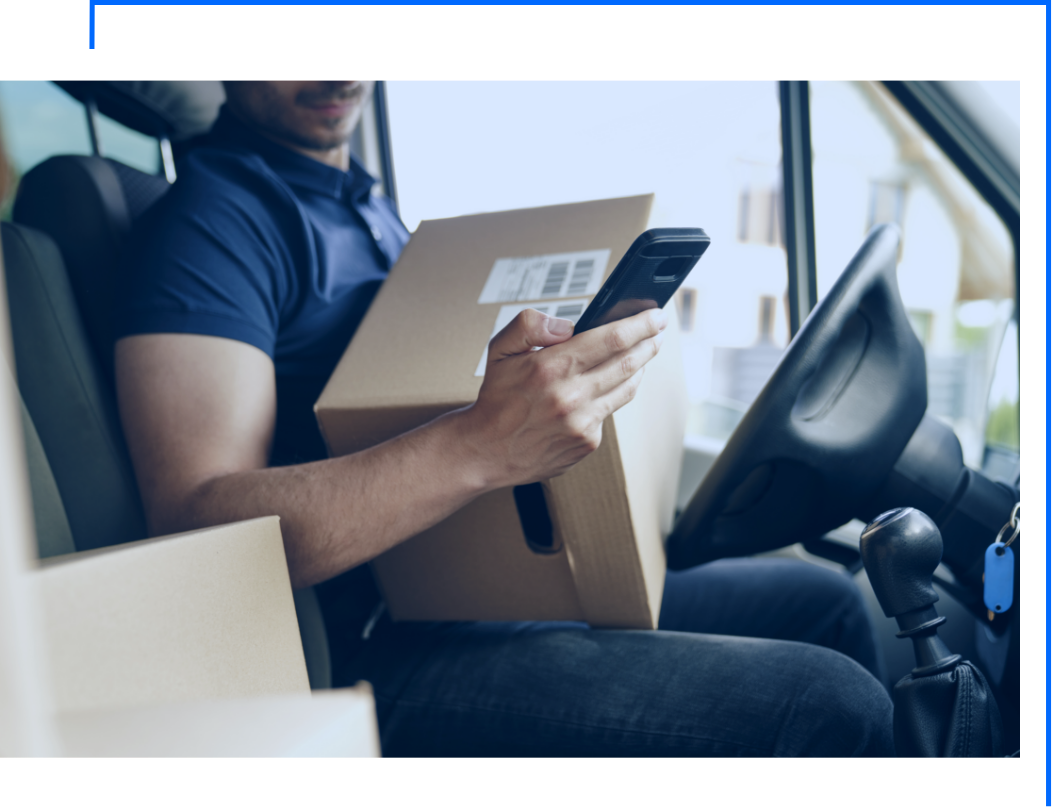 Learn how a leading Postal and Logistics Services Company in the Middle East transformed and streamlined its Business Services with Streebo's AI-Powered Conversational Interface
INDUSTRY
Postal & Logistics Services
SOLUTION
Streebo's AI-powered Postal & Logistics Conversational Interface/ Bot Solution
SOLUTION COMPONENTS
1 . Streebo's Industry-Specific, Omnichannel, Smart Solution,
2. IBM Watson Assistant
Overview
Streebo, a leading provider of robust, high-quality, and scalable AI-powered Conversational Interfaces assisted a renowned Middle Eastern postal and logistics services company in automating and streamlining their business processes.
The client, who is famous for adopting a Lean approach across its operations through the implementation of the European Foundation for Quality Management (EFQM), was able to take its customer engagement to the next level.
This cutting-edge solution allowed the client to handle customer queries 24/7, resulting in increased customer satisfaction.
Streebo's customer-centric conversational AI Virtual Agent helped our client put customer-centricity first and foremost. As a result, the company was able to leverage emerging technologies to generate new efficiencies in its products and services portfolio in accordance with its national logistics strategy.
The IBM Watson-powered Streebo's Virtual Agent understands human language and can converse with humans on a variety of topics, providing the company with a way to connect with its customers on a more personal level.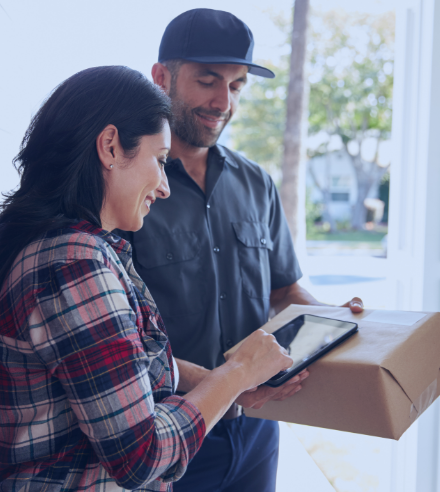 In addition, the IBM Watson Assistant-powered Virtual Agent was also able to help the company automate its operations, freeing up employees to focus on more important tasks resulting in improved customer service while reducing operational costs.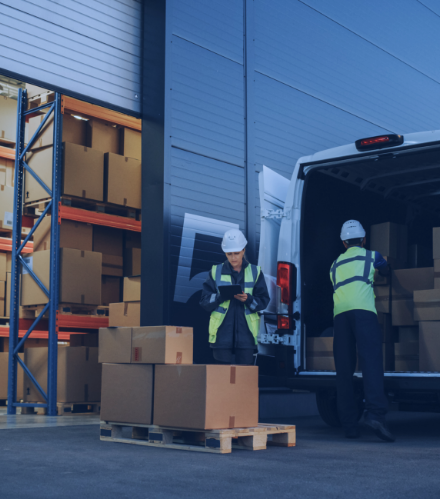 Know Our Client
Founded in the early 1970s, our client is a leading provider of postal and logistics services in the Middle East. They have a vast network of 677,700 post offices across 200+ countries worldwide through their UPU (Universal Postal Union) membership and partnerships with international partners.

With over 500 skilled employees in 93 branches, they drive global commerce and offer courier, money transfer, e-commerce, and other value-added services.
Our Client's Business Challenge
The customer care industry has undergone a digital transformation, with various emerging technologies expected to cut billions of dollars in costs for companies globally. AI-powered smart bot solutions, such as those offered by Streebo, play a crucial part in this transformation. They can enhance the customer experience, reduce customer service costs, and increase profits.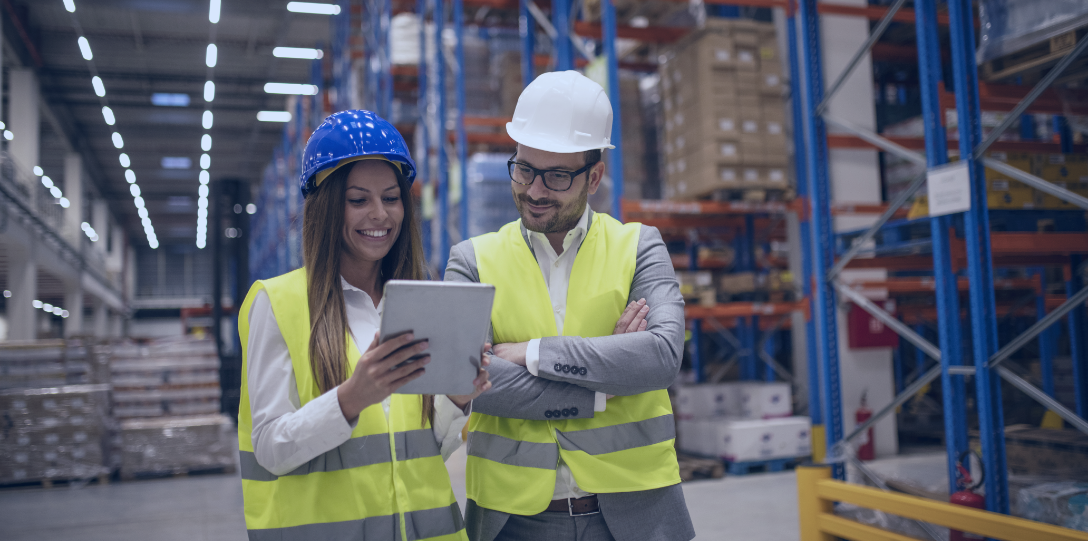 Our client was seeking a cutting-edge smart bot solution that would seamlessly fit into their digital transformation strategy. The bot would be used to handle simple customer queries, freeing up human customer service agents to address more complex issues, ultimately improving efficiency and reducing costs. Essentially, with Streebo's smart IBM Watson Assistant-powered cognitive solution integrated into all their systems and digital properties, including social media platforms, our client aimed to improve the quality of their customer service while driving cost reduction and profit growth.
Streebo & IBM Watson powered Smart, Omnichannel Bot Solution proposed and leveraged
Streebo, by leveraging Conversational AI technology from IBM Watson, the most trusted natural language processing platform, has rolled out a smart bot solution to transform clients' operations and generate new efficiencies and services.

These cognitive assistants are truly omnichannel, providing support to users in multiple languages (English, Arabic, etc.) and answering all FAQs and queries 24/7.

As requested, keeping client centricity first and foremost, Streebo has rolled out a conversational AI interface that will be trained until it reaches an accuracy of 99%.

FAQ's

24*7 Service

Secure

Web App

Mobile App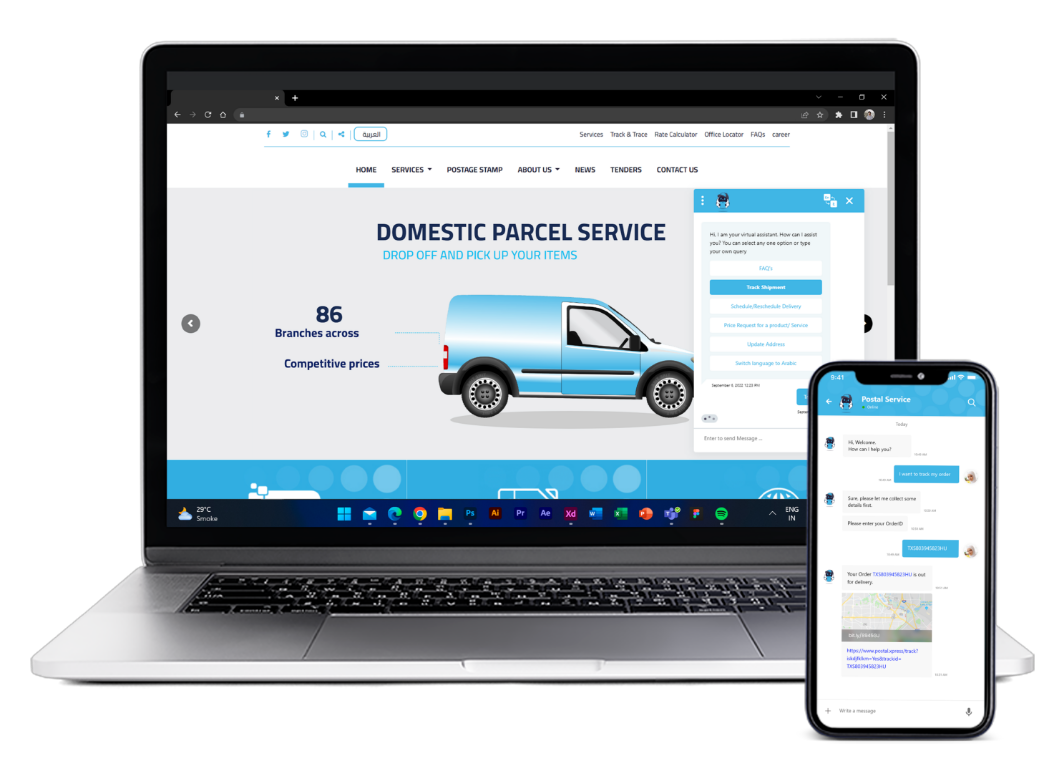 WhatsApp

FB Messenger

SMS

Google Home

Alexa
The secure, seamless transactional solution (with the ability to handle ad-hoc requests), Streebo built, provides round-the-clock services to handle all sorts of customer requests. Also, powered by automation and artificial intelligence, Streebo's smart cognitive assistants are pre-integrated with a range of enterprise backend systems such as SAP, ServiceNow, etc., and include an advanced analytics dashboard to monitor the adoption rate by end users.

Transactions can be traced across the systems for clarity and assurance. The solution also offers Live Agent Transfer for situations when queries and issues become more complex and require human assistance.
Proposed Architecture Diagram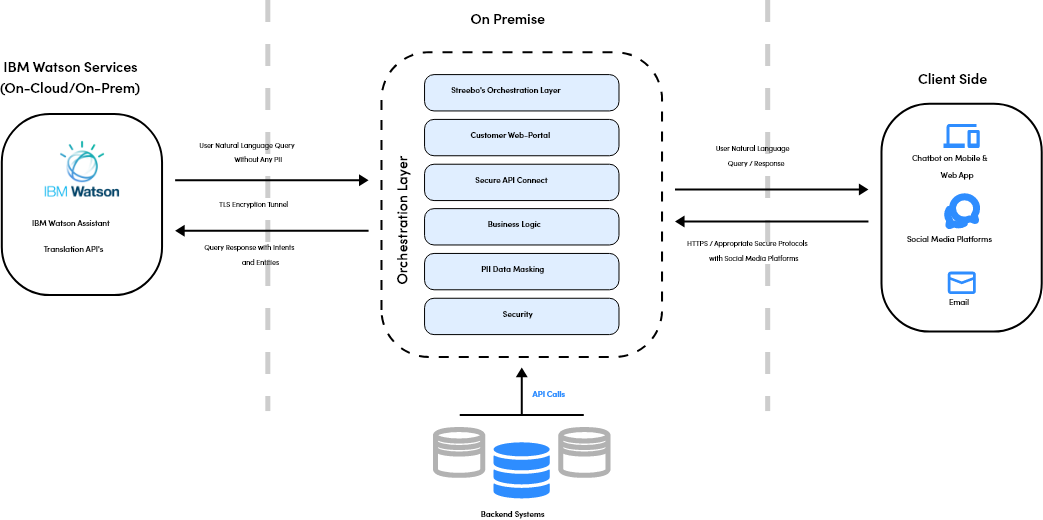 Use Cases and Services Covered in Streebo's IBM Watson Assistant-powered Logistics and Postal Solution

Ability to schedule an appointment

Ability to answer FAQs rapidly

Competence in shipment tracking

Ability to edit and update addresses

Ability to request prices for a particular product/service

Aptness in the estimation of duty charges at destination

Ability to schedule/reschedule delivery of parcel

Ability to offer insurance quotations depending on the fragility of goods

Capability to schedule pick-ups by asking about the destination, weight of the shipment, etc.
Features & Functionalities of Streebo's IBM Watson Assistant powered Smart, Omnichannel, Logistics & Postal Bot Solution

Omnichannel Support
The chatbot seamlessly operates across multiple channels such as website, mobile app, social media platform, and messaging app, ensuring a consistent and integrated customer experience.

Multilingual Capabilities
The chatbot supports multiple languages- English, Arabic(Omani dialect) allowing customers to interact and receive assistance in their preferred language.

Live Agent Support
The chatbot has the ability to seamlessly transfer customers to a live agent when the query or issue requires human assistance, ensuring a smooth transition and continuous support.

24/7 Availability
The chatbot is available round-the-clock, providing customers with instant support and information at any time of the day or night.

Cross-Platform and Backend Integrations
The AI-powered conversational interfaces offer seamless and secure integration with any backend system, such as CRM, ERP, or third-party platforms.
Business Benefits Realized by Our Clients
There was a plethora of features that really impressed our client. Listing few of the many here:

Enhanced Customer Satisfaction
The implementation of Streebo's solution led to a significant decrease in calls, chats, and email inquiries, resulting in a notable improvement in the customer satisfaction index.

Reduced Operational Cost and Increased ROI
The deployment of Streebo's Bot has helped the client decrease operational costs. The bot effectively handles transactional use cases with accuracy and minimal human intervention, leading to an increase in ROI.
Our pricing options

Capex Option
You can choose to buy the whole solution upfront.

Opex Option
You can opt for a monthly subscription-based service

Pay-Per-usage
This is a conversation-based subscription as you have to pay as per your usage.
What's Next?
Streebo, an AI Bot Solution Provider and a Digital Transformation Company, is an IBM Gold Partner with expertise in IBM Watson Assistant. It offers a library of pre-built, pre-trained, and pre-packaged enterprise-grade Virtual Agents for various industries. If you aim to optimize your business operations across multiple channels, Streebo's industry-specific, smart IBM-powered solutions are your best bet!

Visit our bot store today and book a demo to explore the full range of smart, cloud-ready, omnichannel bot solutions.
Tell us about your Business Problem today! We are here to listen! Get your personalized Bot ready with Streebo.
Contact Now!