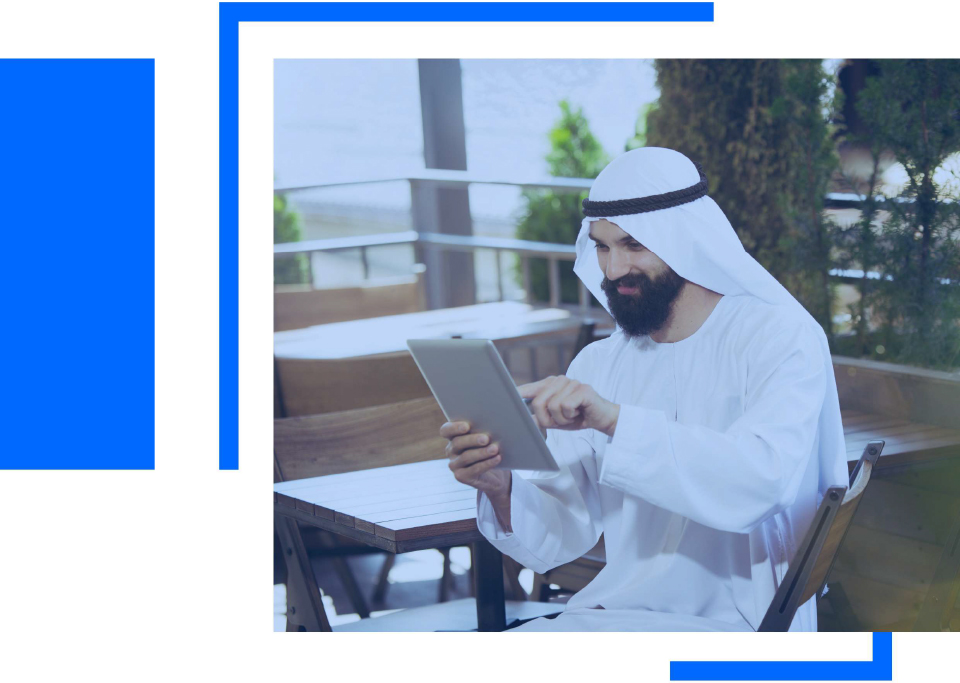 Learn how a leading Financial Institution in Middle East streamlined their customer services and enhanced customer experience leveraging the IBM Watson Powered Voice Assistant/ Voice Chatbot with Streebo.
INDUSTRY
Financial Institution
SOLUTION
Streebo's AI-powered Voice Bot/Voice Assistant
SOLUTION COMPONENTS
IBM Watson Assistant
Know Our Client
Our customer is a well-known financial institution based in the Middle East. They hold an Authorized Capital of more than 10 billion USD, making them one of the primary financiers of the real estate industry. The bank comes under the direct supervision of the Ministry of Housing Affairs.

They provide a diverse range of financial services and products that include personal loans, educational loans, housing loans, business loans, and credit cards.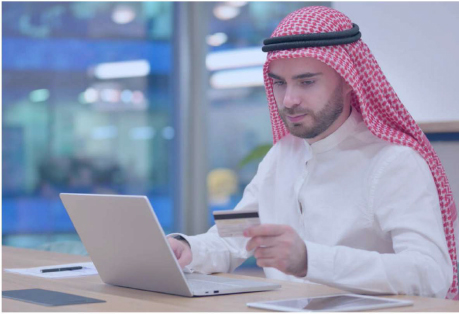 Our Client's Business Challenge
Our client, a prominent financial services institution, faced various challenges in delivering effective customer support given the size and scope of versatile operations. One of these challenges was that customers frequently had to endure long wait times to speak with a representative or resolve their queries leading to dissatisfaction with their experience. Additionally, the institution struggled with managing a high volume of queries from customers with different linguistic backgrounds.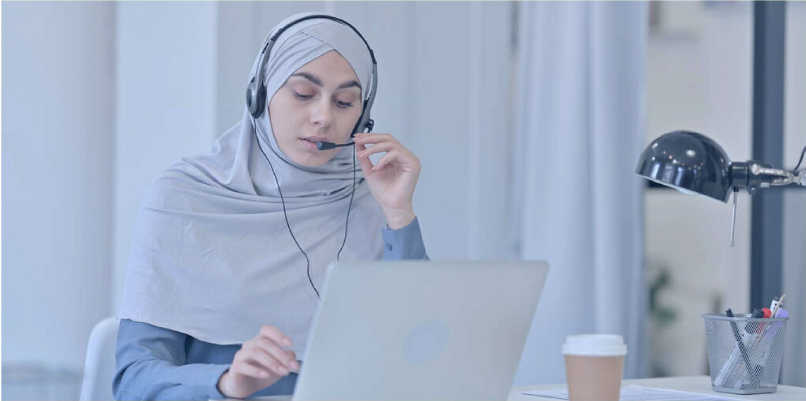 To streamline their customer support operations, they required a secure, scalable, and robust solution capable of intelligently handling all customer inquiries. Specifically, they sought an all-in-one solution that could handle a variety of inbound queries, including basic financial tasks such as checking balances, transferring funds, and inquiring about loans, among others.

The end customers had to spend a lot of time in the process, which resulted in high costs for our client to maintain the operations. Thus, our client wanted a voice bot solution that would work in different languages on their ATM Kiosk and would ease the end-to-end process by boosting the customer engagement index and reducing the waiting queues of customers with prompt and accurate responses. As this in turn would enable employees to work on more critical tasks than just supporting repetitive menial customer assistance tasks.
IBM Watson-Powered Voice Assistant Solution Proposed & Leveraged
Streebo, a pioneering force in the field of Conversational AI/Bot Technology, has expertly crafted an intuitive smart voice-based assistant that harnesses the unparalleled capabilities of IBM Watson Assistant, one of the most widely trusted Natural Language Processing (NLP) engines in the world.

Possessing exceptional dynamism, security, and comprehensiveness, this Watson-powered Smart Voice Assistant not only furnishes customers with insightful information but also addresses frequently asked questions (FAQs) with consummate ease. It effortlessly guides customers through self-service operations using voice commands in both English and Arabic languages, accessible on the XTM platform.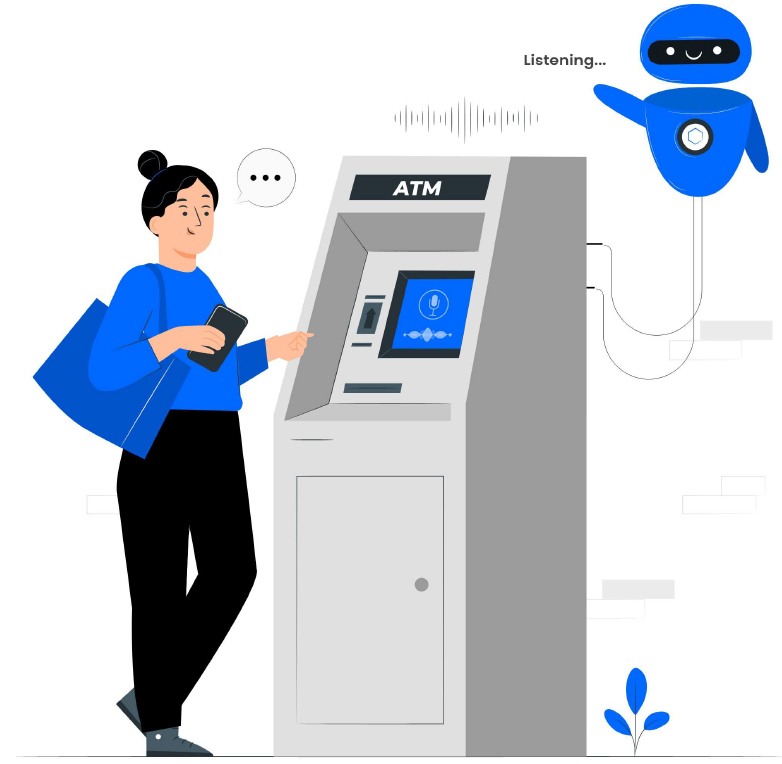 Furthermore, this solution is expertly integrated with the underlying backend systems, providing customers with a broader array of banking operations to perform on the XTM. The AI-powered Conversational Interface provides end-users with the capacity to execute self-service transactions while promptly receiving natural language-based answers to their queries. Additionally, this technology efficiently tackles repetitive support queries around the clock, thereby ultimately reducing and eventually eliminating reliance on customer service agents.
Services Automated

FAQs

Self-Service Operations

Update and add accounts

Loan inquiry

Payment transaction

Update customer information

Apply for social loan

Apply for ownership request

Apply for a loan for expansion of private or govt houses

General inquiries (pay bills, installments)
Business Benefits experienced by our client
There was a plethora of features that really impressed our client. Listing few of the many here:

Automated Customer Support with Better Customer Engagement
Our Voice Assistant is available 24*7 to cater to customer queries and real-time interactions just like a human agent does without any fatigue. It provides an engaging and personalized experience to every customer thereby building a trust relationship and eventually reducing the customer churn rate.

Quick query resolution
Our smart solution powered by IBM Watson helps in quickly resolving customer queries (28 basis points) without any delay as it is capable of accessing the complete data seamlessly from various backend systems. Our highly intuitive voice bot seamlessly integrated with the client's current ecosystem and didn't require any replacement or addition of new software.

Increased Efficiency
Our Voice bots handle routine and repetitive tasks such as account inquiries, transaction history requests, and loan applications, freeing up human agents to focus on more complex tasks. This helped our client in improving overall operational efficiency and reducing response times.

Decreased Operational Cost with a Boost in ROI
Our Voice bots can handle a large volume of customer queries and requests and respond with up to 99% accuracy. This leads to significant cost savings for our client in the long run.
Features & Functionalities of Streebo's IBM Watson powered Smart, Omnichannel Voice Assistant

Streebo's Pre-Trained Bot possesses pre-built intents and domain knowledge specifically tailored for Banking Operations.

The Voice Bot can be seamlessly integrated into the existing XTM infrastructure and integrated with the prospect's backend core banking systems.

Our Watson-powered solution boasts an Omni-Channel capacity, enabling it to be instantaneously deployed on multiple voice channels, including Kiosk, Amazon Alexa, Google Home, IVR channels, Web, and Mobile.

Our customer service bot harnesses the power of industry leading NLP provider- IBM Watson to deliver accurate responses in natural language.

The solution incorporates Live Agent support, while the AI-powered Bot enables end-users/customers to perform self-service transactions and obtain immediate responses to their queries through voice and text-based natural language commands.

Our highly advanced voice assistant can answer recurring user inquiries (FAQs) and guide customers through self-service operations via voice commands in both English and Arabic languages.

The 24/7 availability of the voice-based assistant supports customers in their banking operations on XTM and reduces the dependency on customer service agents by offloading the handling of repetitive support inquiries.
What's next for your business growth?
Streebo's cutting-edge solutions, which are driven by the industry-leading NLP engine IBM Watson, are a manifestation of innovation with their highly user-friendly UI, and a range of distinctive features that are unparalleled in the market.
As per Gartner's 2023 report, IBM Watson Assistant is recognized as one of the foremost leaders in the conversational computing industry, providing businesses with a high degree of flexibility and scalability.
In the latest release, we have extended our offerings with the integration of ChatGPT from Open.AI. This has made our virtual assistants more powerful and robust with dynamic responses.

These features enable businesses to experience a faster time-to-market and achieve an unprecedented scaling rate. With Watson + GPT Powered solution incorporated into Streebo's intelligent solutions, clients can benefit from cognitive skills that possess self-learning capabilities, simplifying even the most intricate processes. Streebo's commitment to innovation ensures that clients are equipped with an exceptionally intelligent bot that caters to their unique needs.

Are you intrigued by the potential of chatbots to enhance your business but uncertain about how to commence? Take a moment to peruse our bot store and schedule a demo to preview a range of pre-trained, cloud-ready solutions powered by IBM Watson and GPT (optional).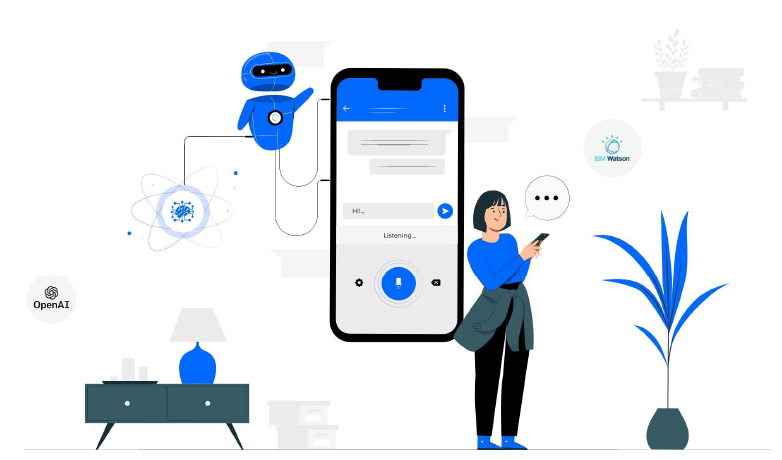 You'll witness how IBM Watson & Streebo's joint efforts can help you develop cognitive assistants, that enhance customer engagement, reduce support costs, and catalyze revenue growth at an unparalleled pace.
Tell us about your Business Problem today! We are here to listen! Get your personalized Bot ready with Streebo.
Contact Now!