A leading temperature assurance packaging company streamlined its Rental Services Request Solution by leveraging HCL Leap & AWS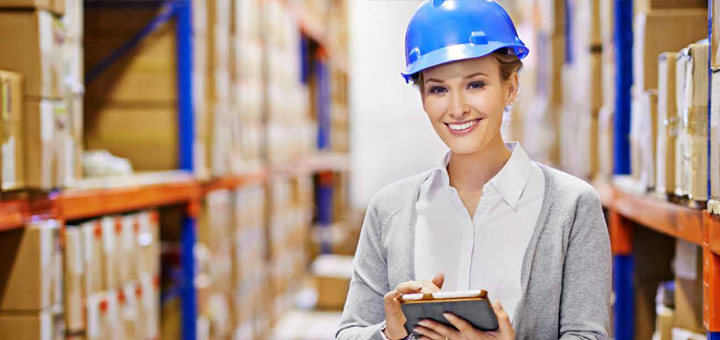 Industry
Packaging and Logistics

Solution
Rental Services Request Solution

Solution Components
Streebo's Industry-Specific, Omnichannel, Smart Solutions, HCL LEAP, Amazon's AWS Cloud

About Customer
Founded in 1980s as a commodity trading business, our client has grown to a multinational conglomerate company diversified in various businesses such as, ports, resources, logistics, agri- business, education and energy with revenue exceeding US $17 billion.
A leading temperature assurance packaging company streamlined its Rental Services Request Solution by leveraging HCL Leap & AWS
Learn how a leading global provider of temperature assurance packaging for the safe and efficient transport of pharmaceuticals, biologics, vaccines & other temperature-sensitive products, Built its Rental Services Request solution using HCL LEAP and Amazon's leading Cloud solution AWS

A leading global provider of temperature assurance packaging for the safe and efficient transport of pharmaceuticals, biologics, vaccines & other temperature-sensitive products, partnered with Streebo to streamline its Rental Services Request solution.

The new solution was built using Streebo's Industry-specific, Omnichannel, Smart solutions, HCL's lightweight enterprise application suite, HCL LEAP, and Amazon's leading cloud solution AWS. The expanded product solution included a Rental Services request solution to create, manage, and report the Rental Services orders. It also included a system to keep a record of orders placed and track their statuses using the latest and cutting-edge technologies and solutions from :




As a result of this partnership, our client was able to provide its customers with a streamlined, efficient way to rent its products and services.
Client's Business and Technical Challenges
With a workforce of thousands of employees working in different countries, our client was looking for an ultimate solution that can cater to customer requests of placing Rental Services orders 24*7. This solution would automate the business process by reducing human intervention and generating relevant reports with a click of a button.

Initially, the client was handling all requests manually but with an increase in incoming requests, customers had to wait a long time to get their queries resolved. So, they were keen on building a smart solution through which their customers can add or update their Rental requests, and keep a record of canceled requests, confirmed orders, reclaimed orders as well as completed orders in one place.
The Streebo, Amazon, and HCL powered Smart, Omnichannel, Web Solution proposed and leveraged
Our team of solution experts analyzed our client's requirements and studied their current business process flow and developed a Smart, Omnichannel software solution catering specifically to their Industry which eventually helped them not just save on costs but also manage their customer data more efficiently. The smart, omnichannel Streebo's HCL and Amazon powered Industry-specific web-based application helped the company in centralizing customer information in one place and automated various processes such as order management, quote generation, invoicing, and more. Our Smart solution not only helped them improve customer satisfaction levels but also increased employee productivity by 30%. Consequently, they were able to achieve their desired ROI within 6 months of go-live.

We built this application with a low code or no code approach using a powerful and studded HCL tool – HCL LEAP as we found it to be the best fit for the client's technical needs and business requirements and hosted it on Amazon's leading Cloud solution, AWS as they offer great features and services in their solution and have an excellent track record of delivering what's promised. And last but not the least, we wrapped it all in Streebo's Smart, Industry-specific Omnichannel Web solution to create the most cutting-edge and smart solution that our client can possibly have.
"Our Smart solution not only helped them improve customer satisfaction levels but also increased employee productivity by 30%."
Use Cases Covered in Streebo's HCL and Amazon powered Logistics and Packaging Rental Services Order Application
A Dashboard for customers providing a comprehensive view of all the activities related to their Rental Services order requests.
Role-specific User Views and Management privileges.
Ability to place an Order requesting Rental Services.
Ability to edit and cancel Orders.
Ability to view and track purchased Orders.
Ability to view Address list and add/edit Address.
Ability to view Contract details and request changes in the Contract.
Features & Functionalities of Streebo's Amazon AWS and HCL LEAP powered Smart, Omnichannel, Web Rental Services Order Placement Solution
The Smart, Omnichannel Packaging and Logistics solution built by Streebo using HCL LEAP and Amazon AWS has many features and functionalities including

Dynamic
Workflow Support
The solution comes up with a Workflow Support – Submission/ Approval/ Rejection/ Request for Clarification of Order requests.

Omni-Channel
Solution
Single source code base for multiple platforms like Mobile, Tablet, Web, and even AI-powered Bots if leveraged in the future.

Role-based
Access Control
Our solution is a standalone application that allows Role-based access – which means different views of the same form for different roles.

Report
Generation
Audit trail reporting as part of a larger analytics view of the process.

Compatible
Platforms
The application is made truly interactive and responsive and is compatible with all new-generation browsers MS Edge, IE11, Chrome 65, Firefox 57, and Safari 11 and works on tablets/mobile as mobile web browser apps
High-Level Topology
The whole development and design were done in HCL LEAP by using standard HTML, CSS, and JS. The application environment consists of three main components:
IBM HTTP Server (IHS)
HCL Lightweight Enterprise Apps (Leap)
Database 2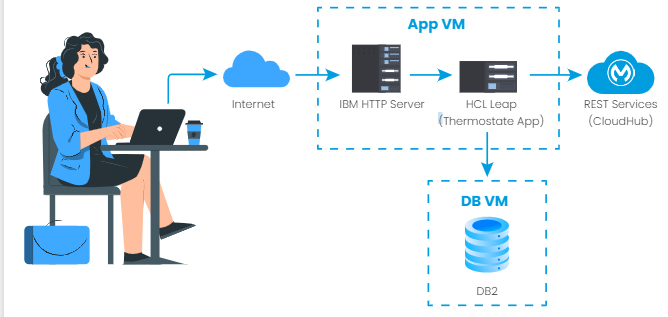 The production environment comprises two VMs
VM for running IHS and Leap
DB VM for running DB2
Service Orchestration in LEAP is used to integrate with the REST services deployed on MuleSoft.
Leap Architecture

SAML Integration with Okta* as per the Client's requirement/request
*Okta is one of the most trusted platforms that provides cloud software to manage authentication and authorization services to applications.

Last, the leading AWS Cloud solution was leveraged which enabled us to select the operating system, programming language, web application platform, database, and other services we needed. This eased the migration process for existing applications while preserving options for building new solutions.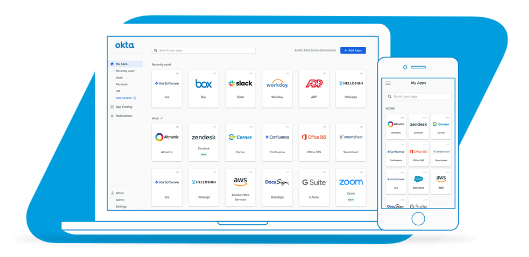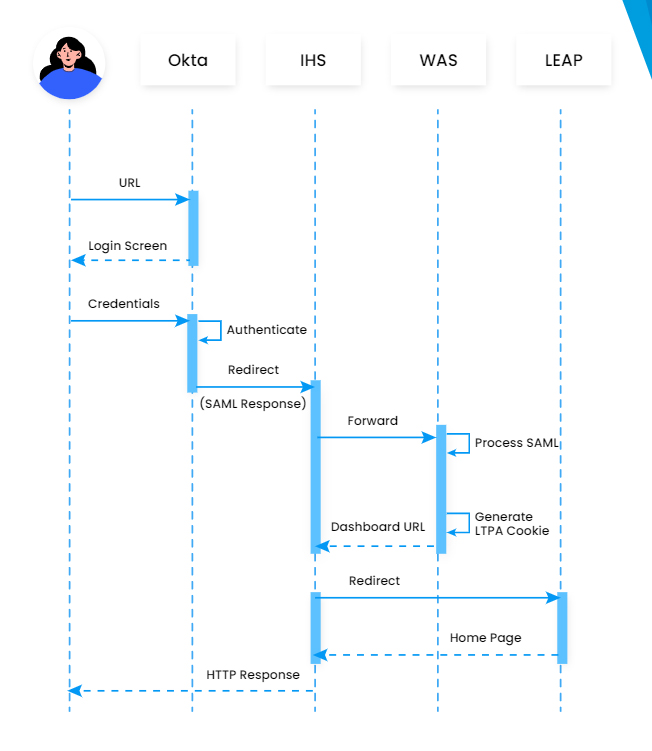 Business Benefits experienced by our Client As A Result

Increased
rate of Customer Retention
Repeat customers are the lifeblood of any business. It costs up to five times as much to attract a new customer than it does to keep an existing one, making customer retention a key metric for any business owner. Fortunately, there are a number of ways to increase retention rates, and one of the most effective is to invest in a quality delivery service. Customers appreciate getting their purchases delivered in a timely manner, and they're even more impressed when they can track their packages in real time.

Electronic Proof of
Delivery:
Electronic proof of delivery eliminates the need for paper records, saving time and money.

Real-time updates of the delivery with
GPS tracking
GPS tracking also gives businesses the ability to see where their drivers are at all times, ensuring that deliveries are made on schedule.

Improved communication with customers via
Performance tracking of tasks
There are many benefits to tracking performance and tasks within a business. Perhaps most importantly, it allows for improved communication with customers. Customers want to know that their concerns are being heard and that businesses are taking steps to address them. By tracking performance, businesses can show customers that they are constantly working to improve their operations.

Reduced Operational Costs with
Increased ROI
Investing in a quality, smart, cutting-edge technology solution is an excellent way to increase customer retention rates and boost ROI.
Learn more about Streebo's HCL Powered Cloud-Ready, Digital, Industry-Specific, Smart, Omnichannel Solutions
HCL powered Cloud ready easy to use yet powerful, digital solutions allow non-technical users to create engaging forms, polls, and surveys and build advanced web applications that cater to the services like –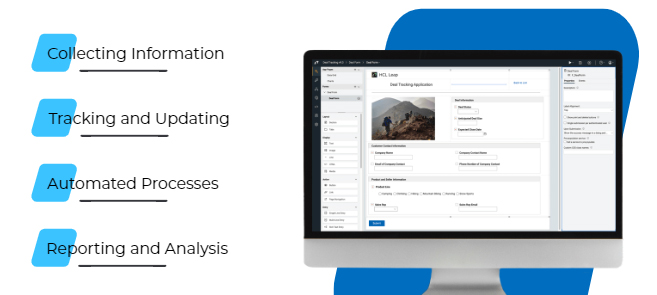 It comes well equipped with JavaScript API, Data Access REST API, efficient Service integration, HTML f ragments and supports Custom CSS.
Features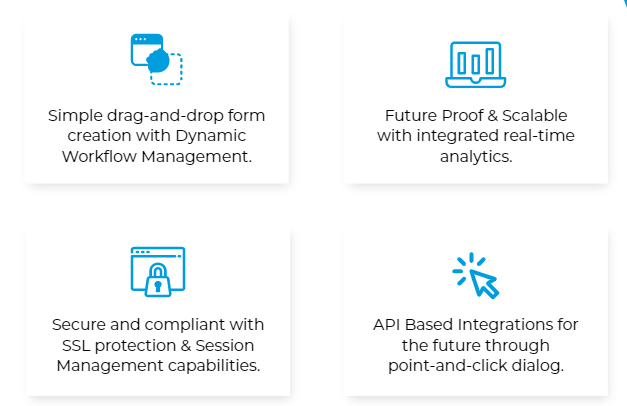 With expertise in HCL Leap, Streebo has a ready-to-use, pre-packaged, industry-specific omnichannel solution. Powered by low code no code tooling, the solution can easily be managed and updated with a simple drag-and-drop interface. Streebo's smart solutions can be hosted on multiple clouds :

So, are you looking to outstretch your business online across multiple channels faster?
Try out Streebo's smart, cloud-ready, omnichannel solution powered by HCL LEAP.