Streebo Builds a Citizen App for The Corp. of City of Markham using HCL Portal & WCM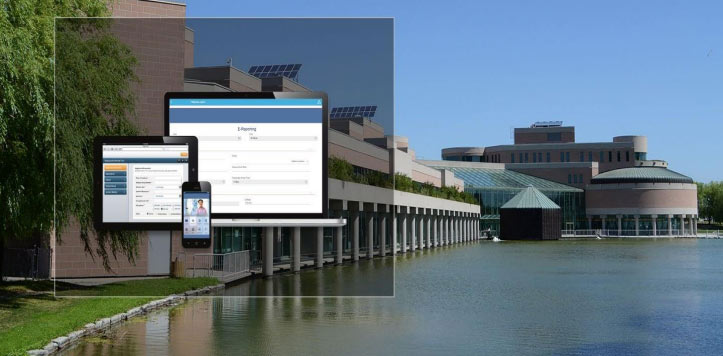 Industry
Public Sector

Solution
HCL Leap, HCL Portal, HCL Web Content Manager

About Customer
The Corp. of the City of Markham is a government organization representing Markham, Ontario, one of the municipalities in the Greater Toronto area of Canada. The city has approximately 900 high tech and life sciences businesses and is considered Canada's high technology capital.

The City of Markham manages civic affairs, enacts laws and provides services for its population of more than 349,000 people.The city employs approximately 1,000 regular full time staff members in more than 20 business units, supported by 1,300 – 1,800 part-time, seasonal and temporary workers.
A city government in Canada empowers citizens, increases citizen engagement, simplifies content management and reduces operating costs by using HCL Leap and HCL Portal for converting their paper-based citizen services to mobile app with a drag and drop form building tool.
The Challenge
The Corp. of the City of Markham was an early adopter of mobile technology, and it had sourced a mobile app for the city from an existing vendor. The existing app had multiple limitations, however, causing a multitude of onerous issues. Authoring was cumbersome; content for the mobile app was emailed to the vendor on a predetermined periodic basis. This step required the city's content authoring team to write content multiple times, once for the website and then again for the mobile app.

The app didn't work with BlackBerry and Microsoft Windows operating systems (OSs). Its functionality was limited to content sharing with no incorporation of phone-specific features, such as the camera feature. Any additional functionality requested by the City of Markham had to be added for price points exceeding the original promised prices and were deemed extremely high by the city. No longer satisfied with this solution, the City of Markham decided to build a new app that would work on all major OS platforms, with easier content authoring and enhanced functionality, and to provide both information and transactional services.The over arching goal for the city was to improve efficiencies and services through increased interactions with its citizens, businesses and employees.
The Solution
Streebo built a prototype hybrid app by creating the citizen services forms with a drag and drop forms builder using HCL Leap. The City of Markham citizen app incorporated a slew of smartphone-specific capabilities, including geo location awareness, offline access and camera functionality. The app featured a rich set of prebuilt services, including 411 services and the Report a Problem feature, which enabled citizens to report incidents and issues they encounter in the city and to receive feedback on the progress of problem resolution.
It also has information modules offering details on essential city happenings, such as winter road maintenance, city projects, parks hours, recreation opportunities and cultural events. The solution incorporates in-app external content, push notifications for emergency response management and social-media features. Further, the Access Markham app functions on multiple mobile platforms, including the Apple iOS and Google Android operating systems and on BlackBerry devices.
The Benefits
• Increased RoI while accelerating time to market by enabling IT manage and submit content while eliminating the redundancy in authoring different channels.
• The City of Markham citizen services solution provides citizens, businesses and employees an improved, more accessible transaction services
•City of Markham can now serve the vulnerable and low-income citizens by extending city hall services to all stakeholders.
•Increased citizen engagement observed on modules like 'Report a Problem' and reduced operating costs by diverting service requests from call centers to the mobile app