On-Demand Food Delivery App Development
Seamlessly connect food lovers and restaurants with a
user-friendly food delivery web and mobile application
GET PERSONALIZED DEMO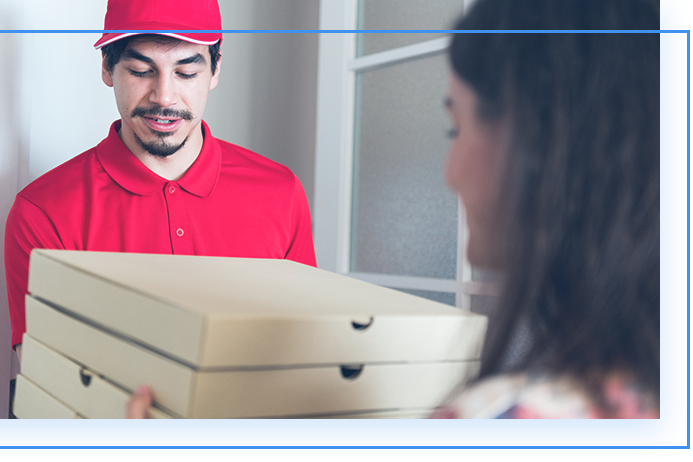 Food Delivery App for your Business!
The working class today, lives life on a fast track with no time to cook food. They are looking for convenient options that help them save maximum time, hence ordering food has become a trend – especially in Urban areas. As the working class has higher spending capability, they have higher expectations – effortless ordering, instant delivery, logistics tracking, one step checkout, flexible payment options and more.
Build a food delivery app 2X faster at
half the development cost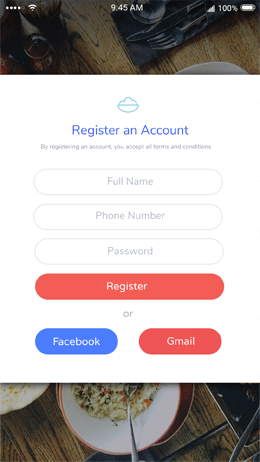 Easy Profile Creation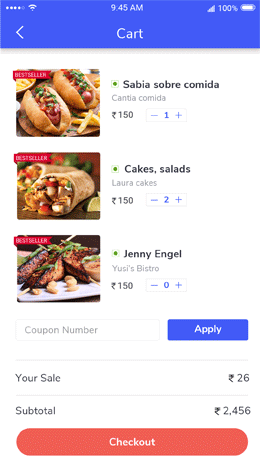 Seamless ordering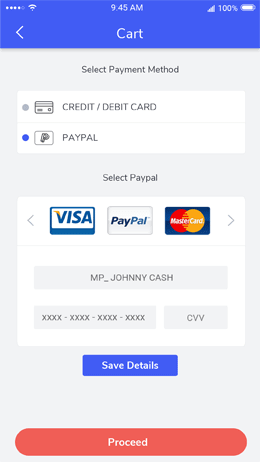 Secured Payment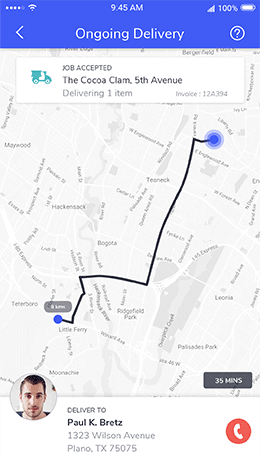 Delivery location tracking
Delivery location tracking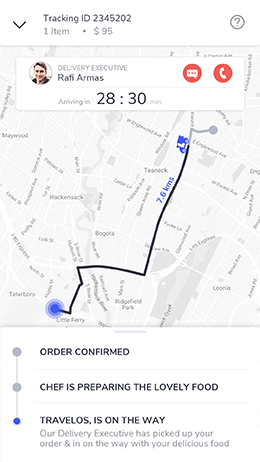 Logistics and order tracking
Logistics and order tracking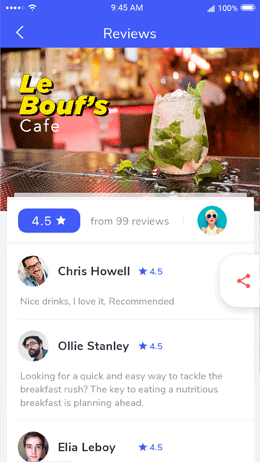 Rating & Review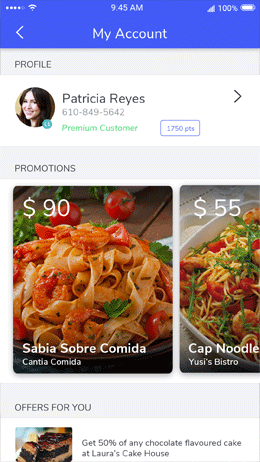 Loyalty and premium status
Loyalty and premium status
Next-gen food delivery application for your business

Food Delivery
Business
Streebo builds incredible food delivery apps to aggregate a network of restaurants and food outlets and bring food to the customer's door step.

Chain of Hotels and
Restaurants
Streebo develops highly brand centric applications that not only deliver food to every doorstep but also deliver brand essence to every doorstep!

Single Restaurants and
startups
Streebo helps single restaurants and startups to gain more visibility and a wider loyal customer base through it's next-gen food delivery applications that customers will love.
Benefits of having a next-gen food delivery application

Wide Reach
Expand your customer base and increase customer satisfaction 100% with a user-friendly food deliver application

Real-time responses
Don't keep your customer waiting for a response, deploy a virtual agent and give instantaneous responses

Superior delivery
Make food delivery an effortless experience for the delivery personnel Enable GPS tracking and activate in-app chat for effortless communication with customer

Customer insights
Increase the effectiveness of your business by incorporating customer behavior into your service

Omnichannel experience
Extend the same food delivery experience on al channels and devices.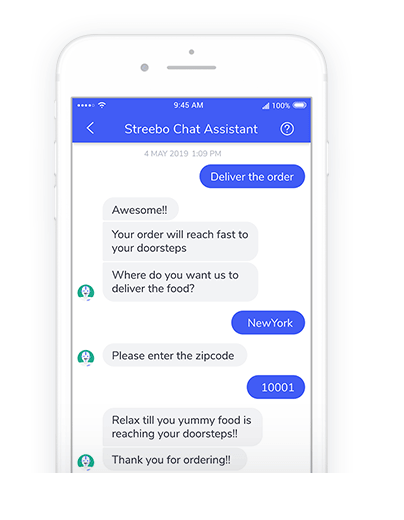 Food Delivery In-App Chat Assistant – Drive 100% Customer Satisfaction
Our food delivery app development company will embed a digital assistant to your food delivery application. The in-App Chat assistant will be integrated with back end systems to provide immediate response to queries by customers and the delivery team. This will eliminate the need to call customer support, and increase the rate of instant, accurate, satisfactory responses. With industry-leading NLP technologies such as IBM Watson and a powerful low code, no code tool and automation engine like Streebo DXA (Digital Experience Accelerator), Streebo can help you build cognitive virtual assistants for your food delivery applications.
Seamlessly connect food lovers with eateries and restaurants in the vicinity with a branded food ordering app.
Home cooked food delivery application

Healthy eating food delivery app

Food truck and street food delivery application

Food delivery for flights – advanced ordering

Application for food delivery in train

Michelin star fine dining – delivery at doorstep
Why Streebo!

Comprehensive Security
Applications built using DXA are built on top of IBM platform and are highly robust and scalable with highly secure 3rd party integrations

Compliance
Applications built using DXA are compliant with the industry-standard frameworks like Ionic, Angular JS etc.

Low code no code tooling
Applications built using DXA a low/no code tool, can be built in half the development time and can be easily updated or modified even by LOBs.

Drag and Drop Interface
Applications can be built and modified easily using Streebo's drag and drop, point and click
interface.

Single Code Base
Applications built using Streebo's revolutionary tool, DXA follow a one code base approach thus reducing the maintenance cost significantly

Flexible Deployment Options
Applications built using DXA have flexible deployment options of on-premise or on cloud.