Industry Leading Tools to
Automate Regression Testing Process
Optimize your regression testing for the digital age.
CONTACT US
Regression Essential for Quality Delivery of Services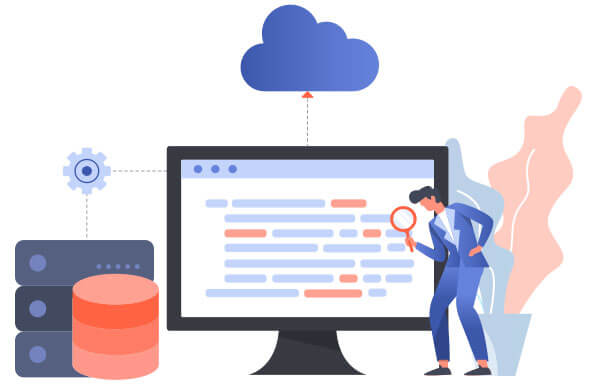 Regression test is a vital component for any company which depends on the software when you perform application or database server upgrade. Proper regression testing is necessary to make sure that recent changes or bug fixes didn't cause any issue to other parts of the application. Some testers pick and choose areas to test based on previous experience with the application taking shortcuts by doing a focused regression instead of a full regression. Still, others skip it altogether due to ever-increasing pressure for management to get releases out faster and faster. unreasonable timetables horses horse testers to make difficult choices between risking production errors by skipping tests they know are necessary or working long hours and weekends to at least attempt to run some of the tests they need. On the management side, the value of expanding resources and slowing down releases is questionable, especially for managers who lack in-depth understanding of software development. Simply put full regression testing after every single release, large or small, can consume precious resources that would better be allocated elsewhere.
When should you use regression testing?

Incorporating new feature

Bug fixes & Revamping existing functionalities

New product enhancements

Newly added functionalities

Performance Improvements

Environment Changes
Regression essential for quality delivery of services

Make sure that the system is stable and operates properly in normal conditions

Examine and analze the requirements of code modifications

Regression
Testing process

Delete and report bugs

Select and prioritize the test cases for regression
Why Streebo?

Streebo shares automation regression testing executable files with the client to run the script in their environment and to reduce UAT testers dependencies at the client end.

Unique script creation by our experts to reduce regression risk.

We provide regression testing service in staging – Smoke, Sanity, Full Regression testing.

Reports like Requirement Traceability Matrix, test summary reports and recommendations/improvement suggestions for top management.

Agile testing cycle to shorten the delivery time with quality assurance.

Expertise on various functional testing tools as HP Quality Center, Selenium, etc.

Streebo performs regression by automation script (created by selenium).
Execute continuous delivery while reducing costs using Streebo's Regression Testing Components
CONTACT US TODAY!