Shopify Chatbot Integration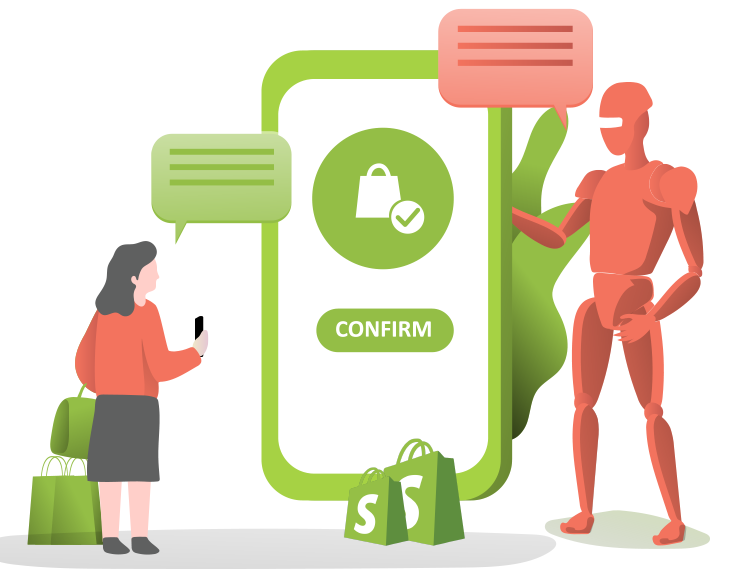 Revolution in Retail Industry:
Digital technology has broadened the market for Retail Companies, For instance, Techcrunch recently published a study wherein it was observed that around 49% of people exclusively use their smart phones for shopping. Further, there was a 40% surge in the number of users on social media channels such as Facebook Messenger, WhatsApp, SMS among others for the online purchases.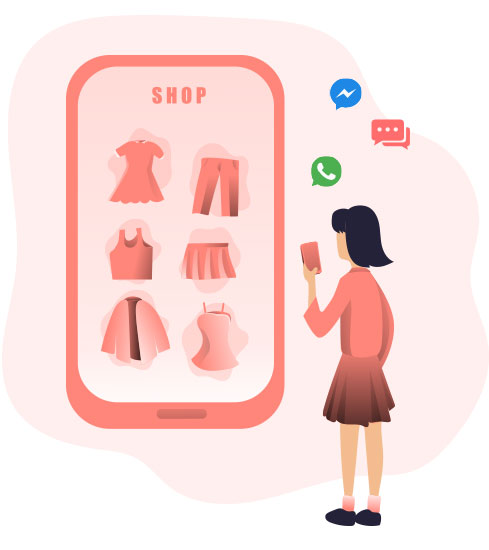 How should Retail Companies embrace the change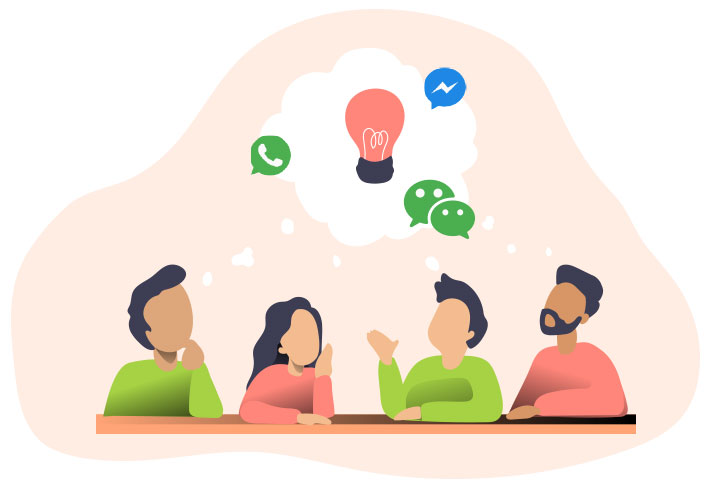 Retail companies have to think beyond just web and mobile and also establish commerce presence on social media channels. Covid-19 has significantly surged the demand of Online Business across various E-commerce Channels. Every SME Retail Organization is trying to build up a strong E-commerce Web and Mobile Presence. Shopify is one such easy to use, reliable and secure E-commerce Platform for the Beginners/Small Businesses. Shopify's CTO Jean-Michel Lemieux says that due to Covid-19, the company now sees Black Friday level traffic…. every single day. But to retain these customers, businesses need to prioritize the customer service they offer. According to Forrester report, customers who chat with a brand are 3X more likely to convert and have a 10-15% higher average cart value. On the other side, 57% of the users will abandon their cart if their queries are not resolved quickly. Hence, Retail Companies have to now keep a track on channels (social media channels/messaging apps such as Facebook Messenger, WhatsApp, WeChat, etc.) where their customers are spending more time which in turn can help them in increase their customer outreach.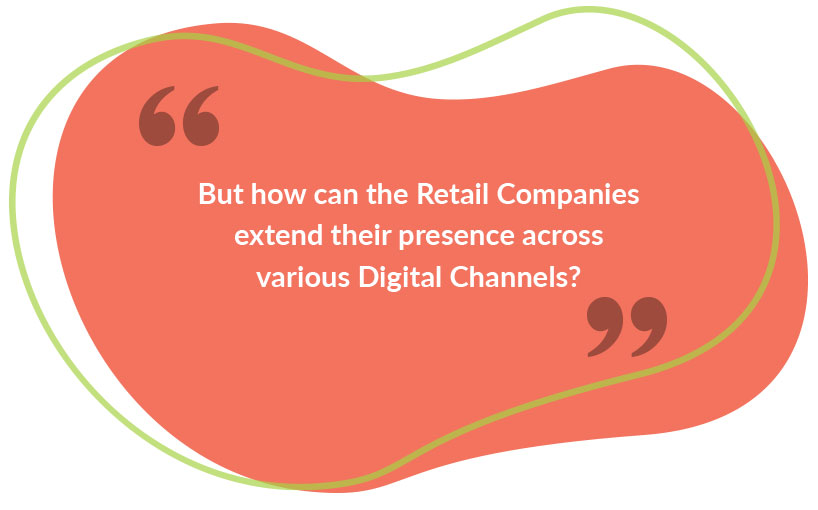 Streebo's Shopify Chatbots:
Streebo, a leading Artificial Intelligence (AI) and Mobile technology company has created AI powered pre-trained and pre-integrated Chatbots for Shopify. Streebo's Shopify Integrated Chatbots are powered by a leading Natural Language Processing (NLP) engines. Customers can choose from IBM Watson, Google Dialog or Amazon Lex. Streebo's solution combined with an NLP engine will instantly allow customers to extend their web and mobile e-commerce experiences to a variety of social media platforms. Streebo's Shopify Chatbots are proven to improve SEO (Page ranking) by an average of 12%. It is observed that 77% of digital window shoppers usually make impulse purchases from their device and hence it becomes crucial to improve your SEO ranking which will help you grab attention from these spontaneous buyers. Integrating your chatbots with Shopify can even increase sales by on average of 17% as they increase customer outreach by extending these platforms to various social media platforms. By staffing eCommerce Stores with these 24X7 available Intelligent Bots, Retail companies can improve their customer satisfaction by on average of 23% thus reducing their call center costs as well. That is why these AI powered Shopify bots have a powerful ROI as they can both improve sales and reduce costs for organizations deploying them.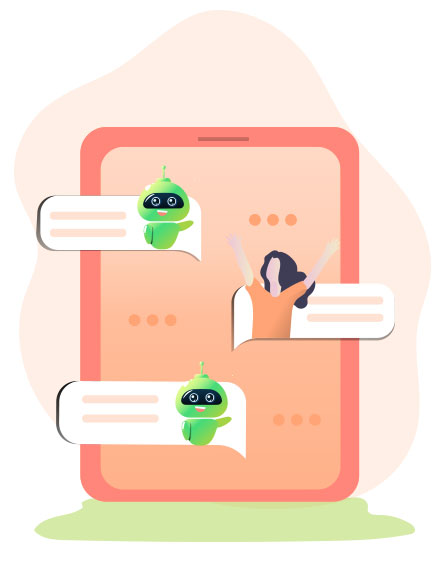 Use Cases offered by Streebo's Shopify Bot
Streebo's Chatbot for Shopify offers the below mentioned functions

FAQs

Store Locator

Browse Products

Add Product to Wishlist/Cart

View
Wishlist/Cart

Clear
Wishlist/Cart

Buy a Product and Make Payment

Track Order

Return/Cancel
Order

Update Profile

Smart Assist – Product Recommendations based on Purchased/Browsed Items

Search Product by Photo or Capturing Image

Popular Searches and Trending
Items

Offers and Promotions

Gift Cards

Customer Support

Wallet

Product Reviews

Feedback
Key Differentiators of Streebo's Shopify Chatbot

Easy to Manage
Streebo's pre-trained and pre-integrated Shopify Bot is flexible and easy to manage and update by IT or non-IT Teams as it is built using low-code no-code tool by a simple drag and drop.

Security
Streebo's Shopify Bot leverages the underlying security and authentication of the commerce engine. This ensures that only the folks that have the access control can get to access the system. Also, our bot is powered by IBM, RedHat, Google and Amazon thus ensuring top encrypted libraries and giving our customers a secured and scalable solution.

Leveraging Leading Artificial Intelligence powered Natural Language Platforms (NLP)
Streebo's Shopify Bot has a plug-n-play architecture and can use any of the leading NLP engines available in the market such as IBM Watson Assistant, Google Dialog and Amazon Lex to understand the intents and entities passed during the conversation.

Omni-Channel Bot
Streebo's Shopify Bot can be deployed across various channels such as web, mobile and chat and voice channels. Chat channels include SMS, WhatsApp, FB Messenger, WeChat, Telegram among others. Voice Channels include Phone (leveraging IBM Voice Agent), Google Home and Amazon Alexa.

Pre-Integrated with Leading Commerce Engines
Streebo's Bot are pre-integrated with the top commerce engines including Shopify and Magento. They use the Rest Services and Java API provided by these commerce Platforms to interact with these engines. All personalization rules, content, products catalog and access control continue to stay in the underlying Shopify and Magento Platform thus requiring no change.

Flexible Deployment Models
Streebo's Shopify Bot can be deployed on-prem or on the cloud. We support IBM Cloud, Amazon AWS, Microsoft Azure and Google Cloud.

Flexible Pricing Models
Streebo's Shopify Chatbot can be purchased outright (Capex model) or can be deployed using Pay Per Usage/Subscription model.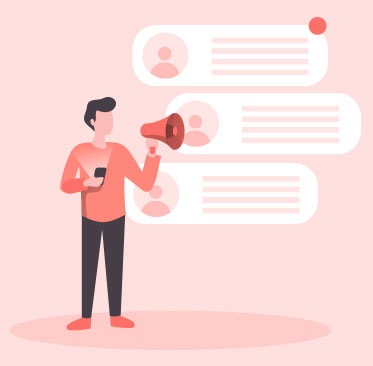 Want to try out the Shopify Bot on your Digital Store? Streebo offers zero dollar set-up Pay Per Usage model. Sign up for a Free Trial today.
Sign Up For A Free Trial Now