DialogFlow Chatbot for WhatsApp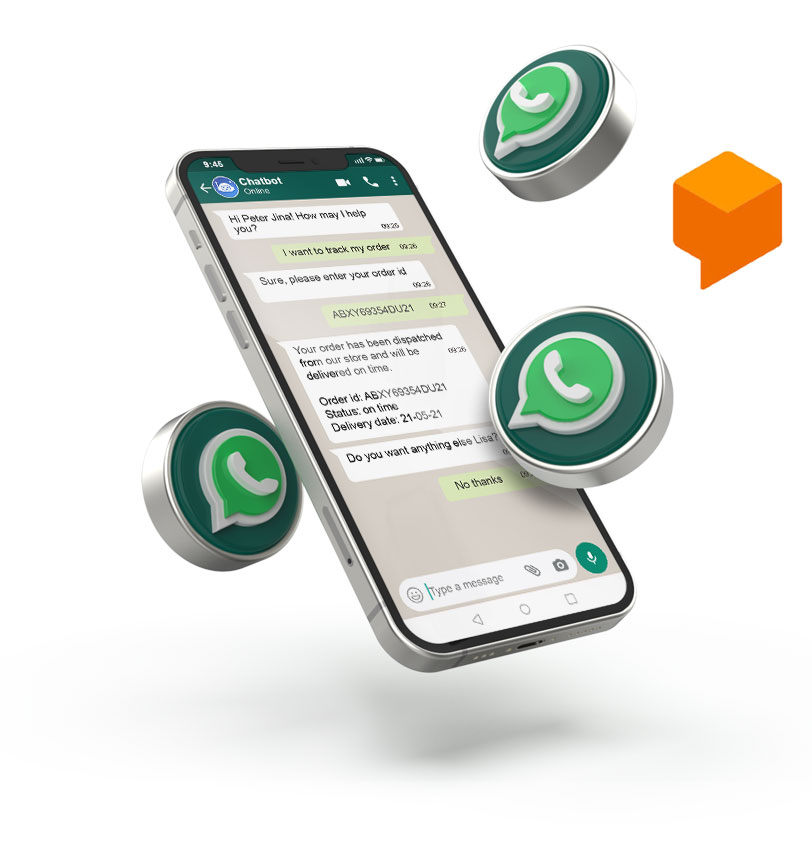 Bots Are Where The Consumers Are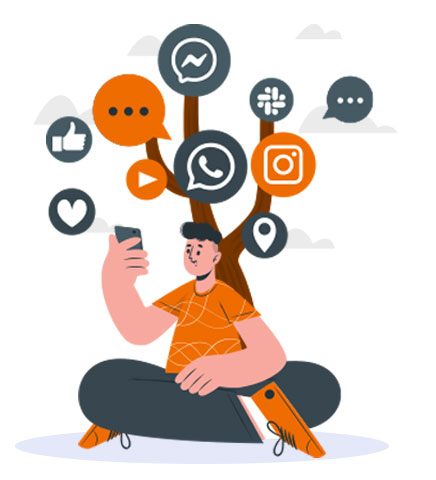 Onset of Pandemic has accelerated Digital Transformation across multiple industries and has surged the usage of Chatbot, as chatbots turned out to assist people with all their queries. As per the Tech Crunch's report, due to covid-19 crises social media usage (such as Facebook Messenger, WhatsApp, etc.) has increased by 40%. In order to increase customer outreach and to provide comprehensive customer experience, enterprises will have to think beyond web and mobile platforms and will have to extend their presence where their consumers are spending more time i.e. asynchronous messaging channels such as FB Messenger, WhatsApp, SMS, among others. Moreover, advancements in Artificial Intelligence and Natural Language Processing have made it possible for AI Powered Chatbots/Virtual Agents to handle round the clock customer queries across social media channels resulting into increased customer satisfaction rate and decreased overheads.
How to get started?
Streebo's Pre-Trained Bots Powered by DialogFlow: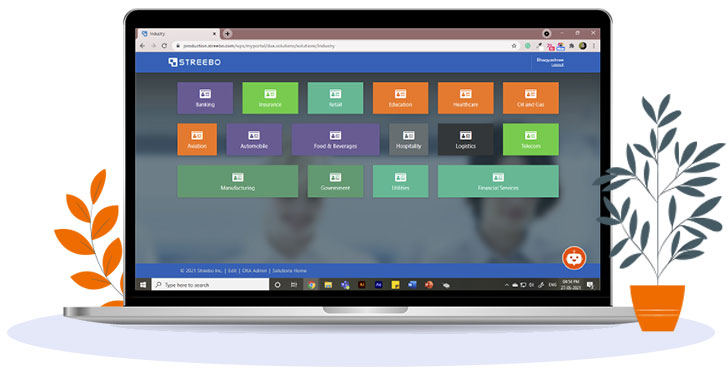 At Streebo, we have devised a revolutionary "Bot Builder Tooling" powered by one of the leading Natural Language Processing (NLP) Platform "Google Dialog Flow". We have launched a Digital Bot Store comprising of 50+ pretrained AI Powered Chatbots pertaining to variety of Industries, Technologies and Domains. We have fully integrated, functional and highly intelligent Pre-trained Bots that will extend your existing web and mobile apps to every potential social media channel such as Facebook Messenger, WhatsApp, SMS, among others and further can be extended to internal messaging channels such as Microsoft Teams, Slack, HCL Sametime, etc. Streebo's Google DialogFlow powered bots also support voice assistants such as Google Home and Amazon Alexa. Moreover, the conversations which happens via chatbot are highly secured as we leverage a highly secured and reliable NLP technology, Google DialogFlow. Now, how to Integrate with Google DialogFlow Chatbot with WhatsApp? By leveraging point and click integration feature of Streebo's Bot Builder Tooling the DialogFlow Chatbot can be seamlessly integrated with WhatsApp or any other in no time!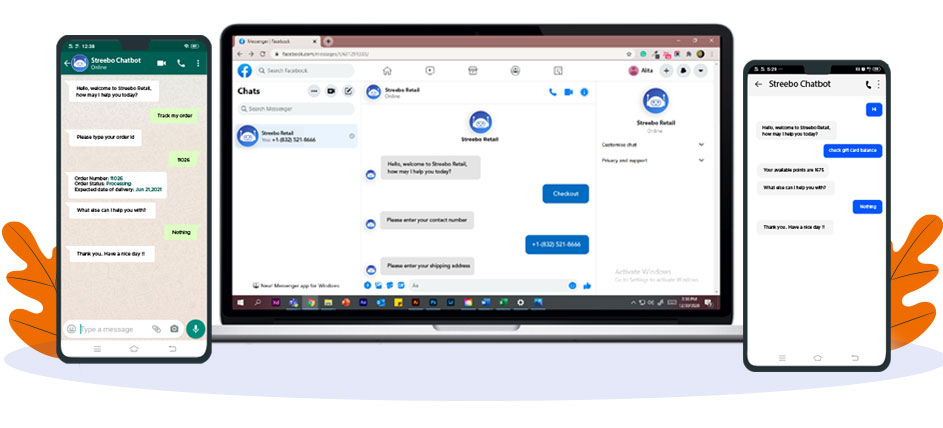 Business Benefits of integrating DialogFlow with WhatsApp:
Apparently, businesses that have deployed this Google DialogFlow Powered WhatsApp Bot have seen 90% success rate in customer interaction and will save about $0.60 per chatbot interaction.
Hence by implementing Google DialogFlow Powered Bot, businesses will witness benefits such as:

Increased Revenue & Customer Outreach because of the extended presence on multiple digital channels such as WhatsApp, Facebook Messenger, SMS among others.

Increased Productivity by automating business processes.

Round the clock Customer Query Resolution which will significantly increases Customer Satisfaction rate and Customer Retention rate

Hence these Chatbots will not only be cost effective but will also ease out business management by providing automated customer support.
Key differentiators of Streebo's Pre-Trained Google DialogFlow Powered WhatsApp Bots

Ease of Development & Maintenance
Streebo's Pre-Trained DialogFlow Bot comes bundled in with Streebo's Bot Builder- a low code no code tooling to assemble, integrate and manage the bot. Thus, making it easy for both IT and non-IT Teams with minimal or no background in Artificial Intelligence to assemble, integrate and manage the bot.

Built in Domain Intelligence
Streebo in collaboration with its technology partner deploys highly intelligent pretrained Bots that can emulate business processes pertaining to various Industries, Domains and Technologies.

Omni-Channel Experience
Streebo's DialogFlow Powered Bot can be deployed across social media channels such as FB Messenger, Whatsapp, WeChat, Skype, Microsoft Teams, Slack, SMS and including voice channels such as Amazon Alexa and Google Home. Bots can even be deployed on to existing web and mobile apps.

Flexible Deployment Options
Streebo's Pre-Trained DialogFlow Bot can be deployed on-premise or on cloud. We support IBM Cloud, Microsoft Azure, Amazon AWS or Google Cloud Platform.

Flexible Pricing Models
Streebo's DialogFlow Chatbot can be purchased outright (Capex model) or can be deployed using Pay Per Usage, Subscription model.
Are you looking to build a secured and an omnichannel AI Powered Chatbot & extending your business presence over multiple social media channels? Sign up for a free trial today.
Schedule your Bot demo today