Automate and Modernize
your Asset Management System
Customized solution for asset management from
procurement,maintenance to asset retirement
CONTACT US
Intelligent & Modern Asset Management Approach
Are you struggling to keep track of asset related information and make informed decisions about asset procurement and maintenance? Modernize your asset management system for tracking financial, contractual and inventory related details and organize all asset related activity. Streebo customizes asset management software for businesses to make the process error-free and streamlined, to allow businesses to make informed decisions.
Eficiently Track-Maintain-Dispose Business Assets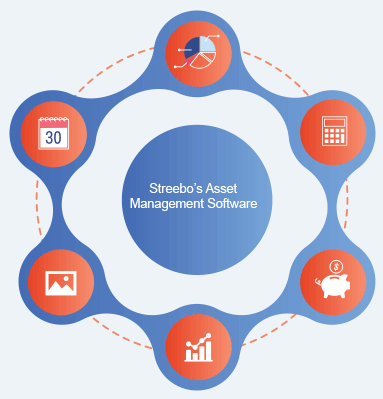 Streebo – an asset management app development company provides asset management solution that exceeds a manual system's capability and can store enormous information about all the assets in a system. It eliminates the need to remember asset purchase date, keep asset notes, jot down specific audit date, instead it records every single detail in the system automatically. It is a fixed asset tracking software that can save first to last day asset maintenance, schedule, depreciation, and location-related information.

Once a company installs an asset, a mobile or web-based asset management system can easily track, maintain records and store all financial, contractual and inventory details of both IT and non- IT assets. Every relevant information like photos, manuals, contracts, and documents can easily be linked & uploaded on the system along with additional data inputs.
Streebo Asset Management Software Features

Record Asset-Related Information Automatically
Capture asset data, details and documents directly on the system

Track Asset Location & Relocation
Check the asset movement, changes of location, check-in & check-out time etc.

Calculate Asset Disposal
Analyze asset & component-wise profit or loss after asset disposal

Automate Depreciation Calculation
Calculate asset depreciation value without human intervention

Access Transaction History
Quickly check all asset, vendor, service, maintenance contract transaction related history information

Accurate Due Date Tracking
Track schedule, service, contract due dates without any complications

View Asset Lifecycle-Based Charts
Get access to view all asset related charts & graphs on asset lifecycle, depreciation, cost etc.

Save Asset Records and Create Reports
Generate & share customized reports
Automate Asset Related Data Capture & Maintenance Using Smart & Intelligent Forms
Streebo's mobile form is a set of no code low code tool that helps in creating attractive mobile data capture app. A company can create multiple intelligent forms in no time with the help of form templates. With a single click, it is easy to add text-fields ensuring a desired productive flow of work.

The team can effortlessly build mobile forms and deploy them on browsers, tablets, and mobiles with a single click of a button. These forms can be easily integrated with a range of back-ends including Web-Services, RDBMS, ERPs (SAP, PeopleSoft etc.) and legacy systems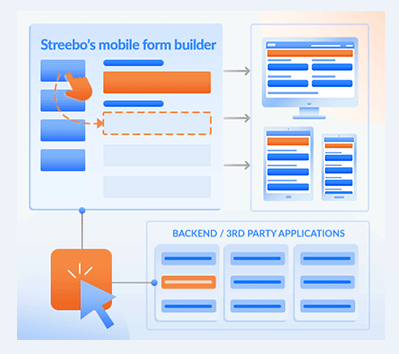 Share Asset Information with Team Using Chatbots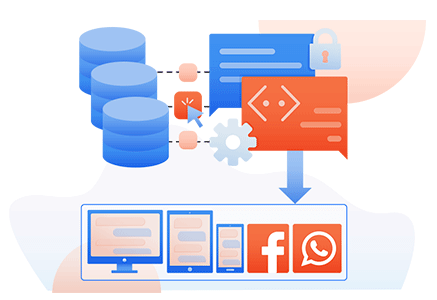 Streebo Chatbot Builder powered by IBM Technology is a low or no code tool that lets you build secure and scalable chatbots with just drag and drop.

Streebo can seamlessly embed chatbot on the web, apps or 3rd party chat messengers like Facebook & WhatsApp to allow sharing asset audit, maintenance, schedule, contract, and service-related information or documents instantly. They can be deployed on-premise or on cloud and integrated with any enterprise backends with just a point and click.