Insurance work? The app will do it for you!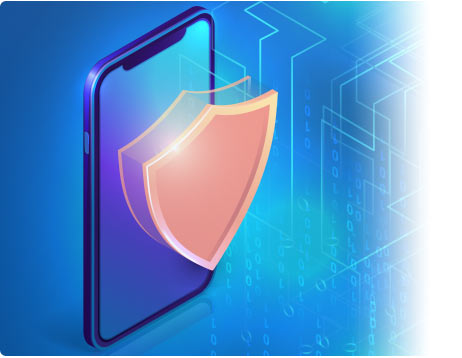 Mobile apps have become a must-have as the number of people using mobile devices is constantly growing. A recent study stated that people spend 86% of their internet time on mobile apps. Mobile apps have changed the business world and have brought everything to our fingertips! With severe competition and increasing customer demand, businesses are integrating the latest technologies into their systems to stay up-to-date and exceed expectations.

The Insurance industry is one of the top adopters of technology and have built apps for customers and well as Insurance agents. Not only that, the world is now moving towards AI-powered mobile apps and the Insurance industry is one of the pioneers of adopting AI. Insurers have started embedding chatbots on their web and mobile apps and automated processes to increase productivity and boost engagement.
Insurance Agent Apps
For a typical Insurance agent, their daily work routine is to generate leads, schedule appointments with them and convert them into clients. They offer new products to existing customers, upsell and regularly follow-up with them to make sure that the client becomes a loyal customer of the company. This involves a lot of paperwork and insurance agents have to move around with forms and other documents.

Insurance agent apps have empowered agents to reduce paperwork and do the entire process online! This increases their efficiency and speeds up the entire process. Agents can manage their leads on-the-go and stay connected with the business from remote areas as well. They can easily fetch documents and respond to customer queries immediately. Agents can provide customized offers, calculate all the financials and give the client specific details regarding the product they are buying. This improves the credibility of the organization and gains the customer's trust.

With all the tasks performed within the mobile app itself, agents can now focus more on their sales activities and reach out to more clients as the time spent on paperwork is significantly reduced. Agents can now respond to customer queries faster and the quality of responses also improves as all the required data is instantly available. Moreover, they can also keep a track on the analytics and make necessary changes to engage customers better.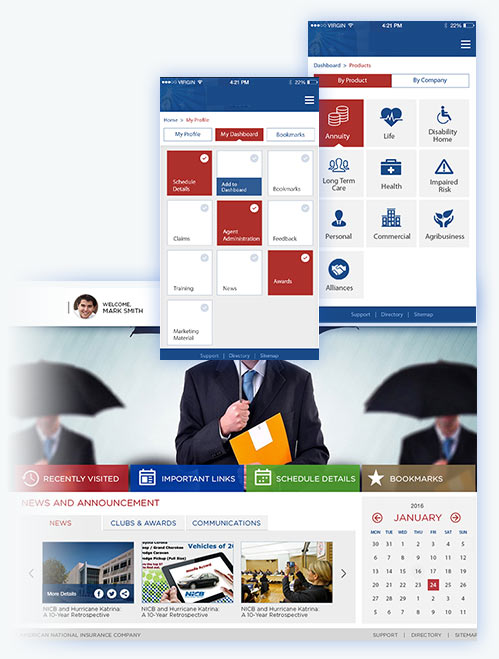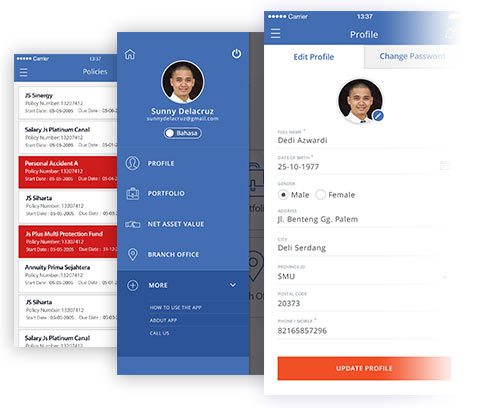 Customer Apps
Insurance companies aim to provide the best coverage and services against all circumstances. A comprehensive mobile app for customers has made it convenient to buy or renew all types of insurance – travel, health, motor, medical etc. Detailed information about each policy is easily available in the app and you can review them, reach out to the company through the app and get all the required documents within the app itself. This eliminates multiple trips to the insurance company and saves time.

Insurance apps also allow customers to pay premiums, track all transactions, locate nearest branches and much more. It sends timely notifications regarding payment due dates or promotions and guides them on the steps to take during any unfortunate incident.
Transform your Insurance Business with AI-powered Web and Mobile Apps
The current technology trend is moving from apps to AI-powered web and mobile apps. Insurers are embedding comprehensive chatbots on all their digital assets to automate routine processes. The chatbot provides all the services of a mobile app in a conversational manner. Instead of navigating through the app, agents and customers can ask the chatbot to calculate premiums, make payments, check account updates, fetch documents etc.

Chatbots are exponentially growing and have shown significant results in the insurance sector. All the top insurance companies have already integrated a chatbot into their systems and are reaping the benefits of an early bird. According to a recent study, insurers are expected to spend $90 million on Artificial Intelligence by 2020.

Are you looking to digitally transform your Insurance business with AI-powered web and mobile apps? Streebo is your go-to partner for all your digital initiatives. Get in touch for a secure, scalable and customized app today!