AI-Powered Banking Bots: Streamlining Customer Service for Corporate Banking using Chatbots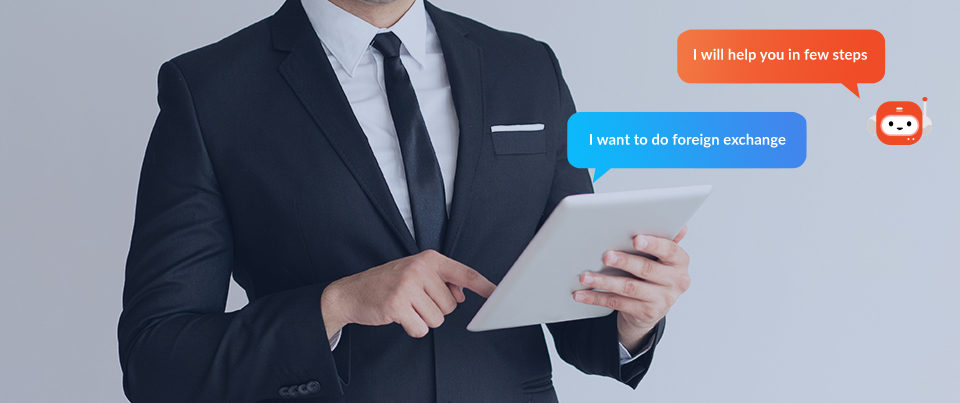 Pandemic 2020 disrupted the Corporate Banking sector. Businesses were disrupted and branchless or contactless banking become a norm. Both these phenomena(s) put unprecedented pressure on the Call Centers at Banks. On the other hand, consumer behavior took a tectonic shift as mobile usage went through the roof and even within the mobile devices' social media apps, internal messaging apps and communication through asynchronous messaging are now in vogue. Banks that will tap into the phone and social media channels to communicate with their customer will stand to gain market share and improve customer satisfaction index thus helping them with customer retention. However, adding more personnel to these channels is not a scalable solution. The question on the table is …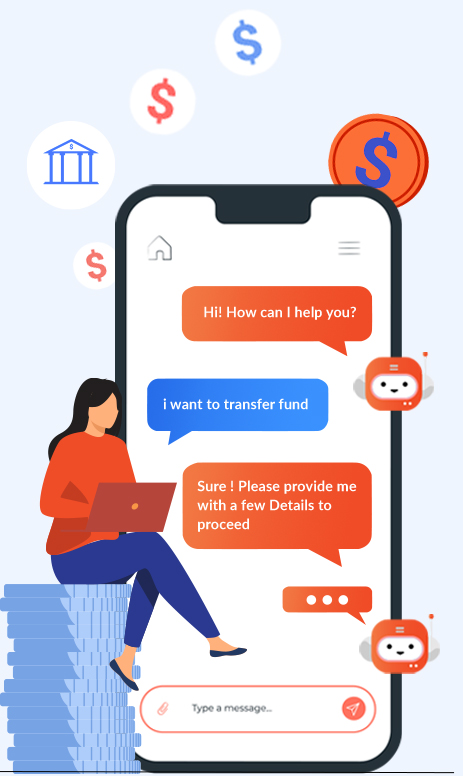 What can Banks do to adapt and overcome the Industry Change
With the advent of Artificial Intelligence (AI) and advancements in Natural Language Processing (NLP) now companies can tap into the voice and chat channels to streamline the process without having to add more folks to their customer service center. Banking Chatbots, Virtual Assistants and Voice Bots have evolved to a point where they can provide an improved experience to the end customer. At Streebo, an Artificial Intelligence company, we have developed a library of Bots to handle customer service for Banking including Retail Banking, Corporate Banking and Credit Card Services. Streebo's Corporate Banking Chatbot has 99% accuracy and can be deployed across different channels including. Web, Mobile, Facebook Messenger, WhatsApp and even SMS. Streebo's Corporate Banking Bots & Virtual Assistants are trained in common business functions such as fund transfers, foreign exchange rates, management of payroll, reviewing transactions, and managing account details among others.

These bots are pre-integrated with a wide variety of Core Banking Software such as EdgeVerve Finacle, Oracle FLEXCUBE Core Banking, and SAP Core Banking Services among others. Moreover, these Bots leverage leading Natural Language Processing (NLP) engines such as IBM Watson, Google Dialog, and Amazon Lex to extend the banking experience to a variety of social media platforms such as Facebook Messenger, WhatsApp and even SMS. Streebo's Corporate Banking Chatbot can improve sales and reduce the cost of the operation with its ability to resolve queries with 99% accuracy.
Business Benefits
According to Juniper Research, in 2023, chatbot interactions will save 862 million hours for banks, which equals $7.3 billion cost savings worldwide.

By adopting Streebo's Chatbot for Corporate Banking across channels banks will see the following benefits:

Improved Conversions

Leveraging the company's digital properties and social media channels through Chatbot for Corporate Banking such as WhatsApp, Facebook Messenger, SMS, among others to easily reach out to prospects can help in improving the conversion ratio of inquiry to sales closure.

Improved Customer Engagement & Satisfaction

NLP-aided features and transactional agility and 24 X & availability and instantaneity will not only improve the customer engagement but also improves the customer satisfaction ratio.

Cost Efficient

Banks can save a lot of cost by offering Streebo's Chatbot for Corporate Banking. There is no cost of resources for support, training of resources. Results in a significant decrease in operational costs as Chatbots responses more queries in less time without human intervention.

Build Strategies

Chatbot can generate an analysis of customer's business and can provide suggestions with its natural language understanding. These analyses can be used in planning and forecasting.

Customer Retention

Since customers get real-time answers, the retention increases and the risk of customer loss decreases.
AI Powered Chatbot extended on Social Media Channels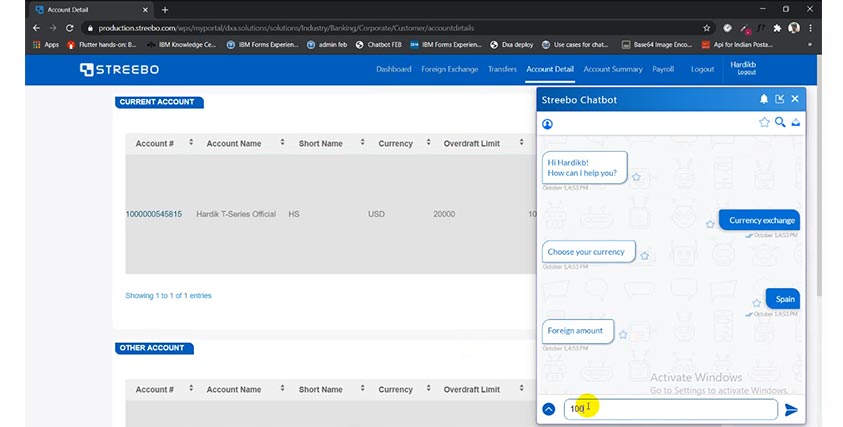 Web Application Bot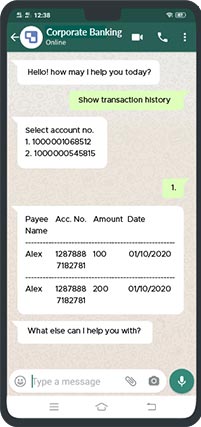 WhatsApp Bot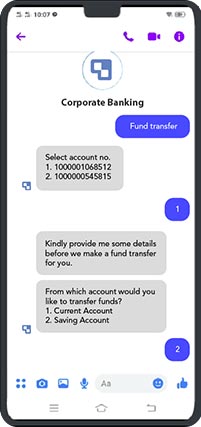 Facebook Bot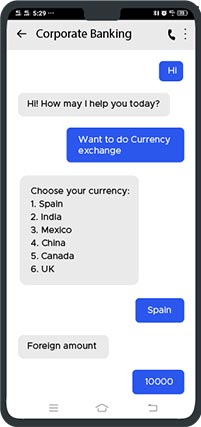 SMS Bot