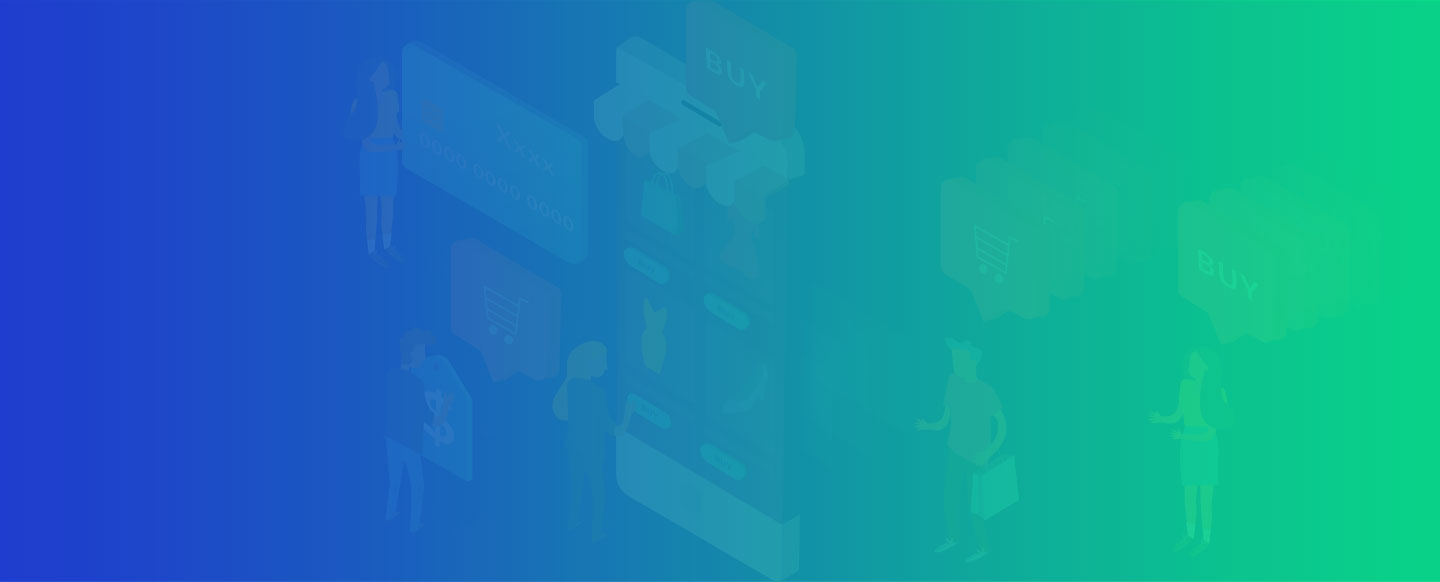 Drive E-commerce Sales with
Conversational Bots
Drive E-commerce Sales with
Conversational Bots
GET PERSONALIZED DEMO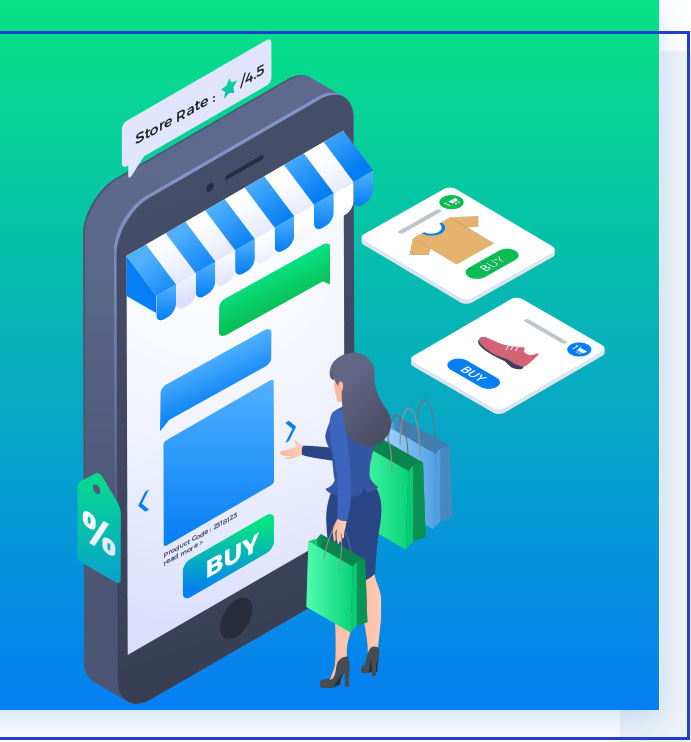 Need for Conversational Assistants in E-commerce Process
Buyers today spend a lot of time on their mobile, researching for the latest smartphone or comparing prices across e-commerce sites. Rising competition among e-commerce store owners has made it important to invest in latest technology to stand out in this constantly changing industry. Customer Service is a key component of e-commerce and a poor or delayed service can mean losing a customer for life. One of the ways to stay in touch with customers 24*7 is through chatbots. With messaging becoming the preferred mode of communication, online shoppers have expressed an interest in buying goods using chatbots. A recent HubSpot research stated that 47% of shoppers were willing to purchase items through a bot.

Chatbots are conversational assistants that understand the user intent and guide shoppers on the best product as well as help answer their grievances and tracking requests. With a human-like interaction interface, chatbots improve shopping experience immensely and keep the customer engaged through intelligent conversations. Top retailers have started integrating bots on their own apps or on Facebook messenger.
Drive Sales with Conversational Commerce

Personalized Store
Experience

Easy of Discovery
and Purchase

Instant Customer
Support

Order Tracking
and Updates

Product Suggestions
based on past orders

Promotions
and Discounts

Improved Customer
Interactions over Time

Inventory Tracking
and Stock Updates
Open New Channels for Driving E-Commerce Conversions
Many buyers are present on social media sites like Facebook, Shopify and Instagram and constantly interacting with your brand messages. Chatbots on these social media sites can open a new channel to drive sales. Facebook has recently opened its API for businesses to build smart bots on their platform. With payment integration built in, you can now sell your products via Facebook using their messenger platform. Building chatbots on these social media sites can help brands suggest products based on the customer interactions with the brand.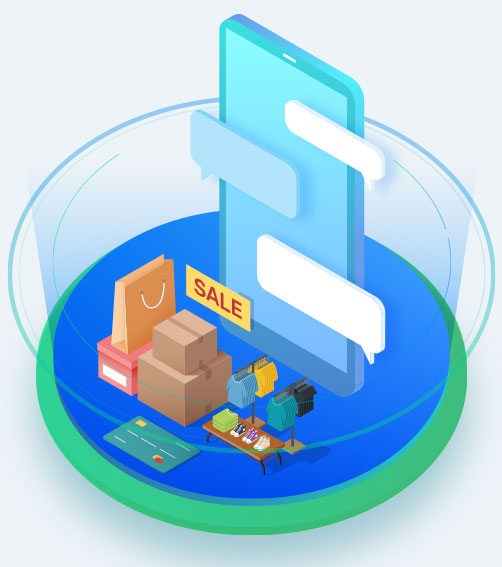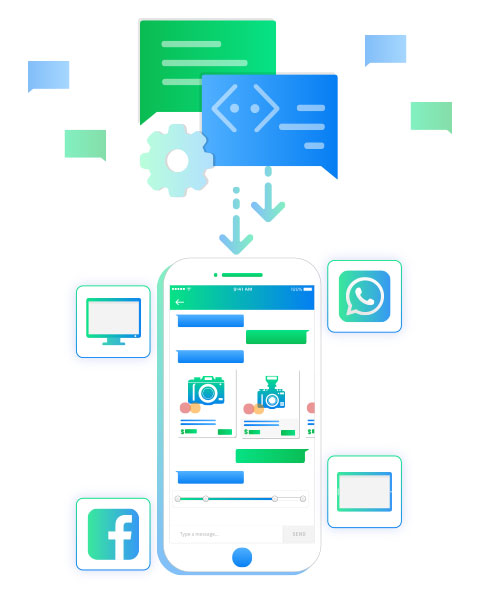 Importance of Powerful Chatbot Building Platforms
Many chatbot platforms are still quite rudimentary and only able to help customers with FAQ style responses. IT teams must invest in robust, secure and scalable Chatbot building platforms to take their customer conversations to the next level. Moreover, deploying chatbots on multiple platforms like own websites and apps and 3rd party platforms like WhatsApp or Facebook requires flexible platforms that can cater to all the different platforms equally well.

Streebo Chatbot Builder is an enterprise-grade chatbot builder that uses a low code tooling to build chatbots. From basic questions like when my order is going to be delivered to complicated requests like change of address, Streebo's Chatbot Builder can help you build e-commerce bot that can transform your customer interactions. Powered by industry leading NLP engine, IBM Watson, Streebo Chatbot Builder has a very simple deployment mechanism for chatbot deployment on app, website or 3rd party apps like Facebook Messenger.
Key Differentiators of Streebo Chatbot Builder

Faster Time to Market with App Automation

Leverages Reliable IBM Watson Technology

Seamless Integration with any Enterprise Backend

Easy Chatbot Modification with drag and drop builder

Single Code Base for Cross-Platform, Cross-Device deployment

Lower Support & Maintenance Costs