Step into the future of AI with our top-notch ChatGPT development services!
As a leading ChatGPT development company, we specialize in creating custom solutions that utilize cutting-edge OpenAI models, such as ChatGPT on Microsoft Azure, Bard from Google or Amazon BedRock, IBM WatsonX and even HuggingFace. Leveraging advanced technologies like Machine Learning (ML), LLMs and best of breed Natural Language Processing (NLPs) our smart chatbots help businesses achieve their AI objectives faster.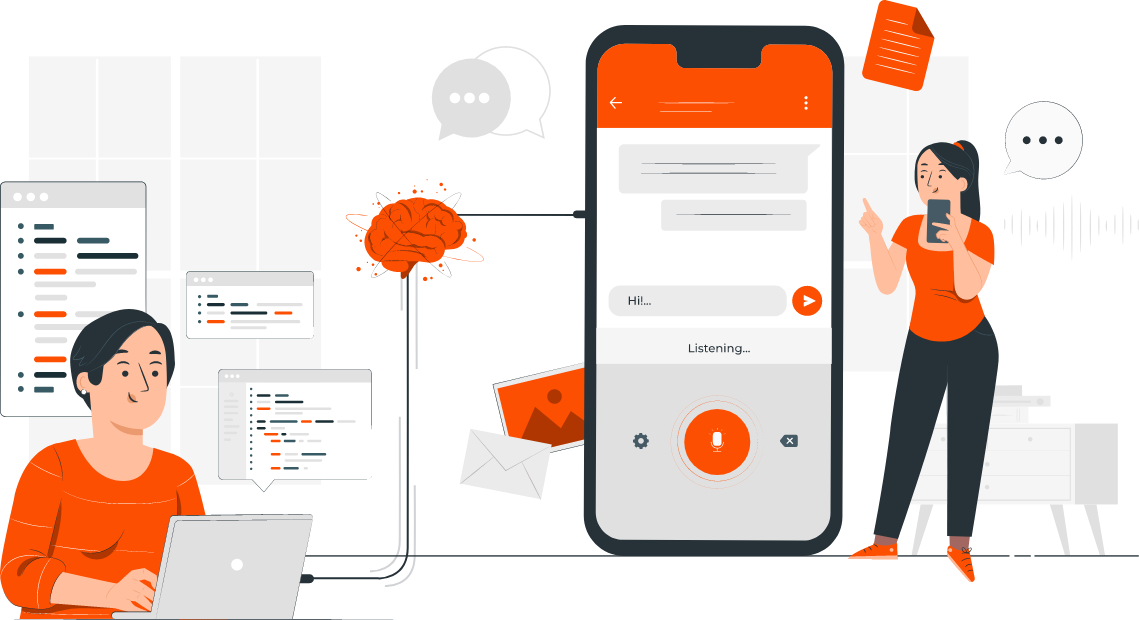 Whether you require chatbots, image and speech recognition, or language translation, we have the expertise and experience to bring your vision to life. Our bespoke solutions incorporate advanced AI technologies like ML, NLP and GPT and are tailored to match the specific requirements of your project, enabling you to lead the market with an unparalleled AI chatbot system.

With our expertise in OpenAI models and leading NLPs, our new-age smart chatbots can transform businesses with automated solutions like never before!
Chatbot Development with ChatGPT – A Revolution Like Never Before
Did you know that chatbots are projected to save businesses over $8 billion annually by 2024? As more and more companies turn to chatbots to improve customer service and engagement, it's essential to partner with a company that has the expertise and experience to create ChatGPT powered chatbots that deliver real results.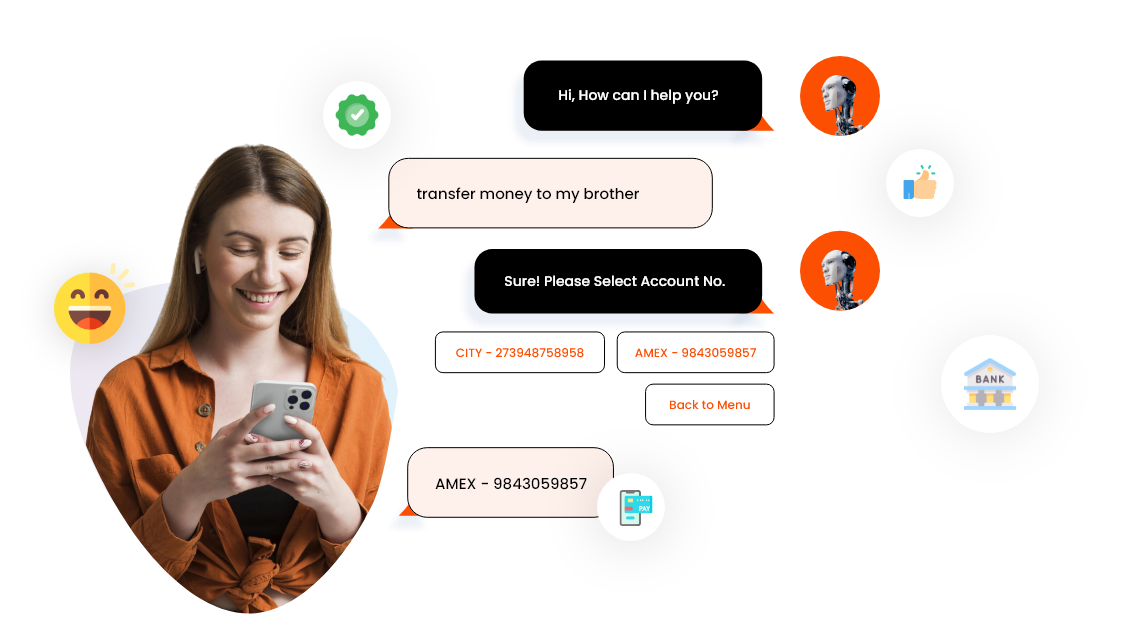 At Streebo, we have been at the forefront of Natural Language Processing (NLP) and chatbot development for the past 4 years and have leveraged our expertise in creating innovative solutions that drive success. Our team of seasoned professionals has an in-depth understanding of advanced technologies like LLM and Generative AI and can help you create a ChatGPT powered chatbot that meets businesses' unique requirements seamlessly. With ChatGPT, we are revolutionizing the chatbot development landscape like never before. ChatGPT is a cutting-edge OpenAI model that has the ability to generate human-like responses, making it an ideal solution for creating engaging and intuitive chatbots. Our team of experts can help you leverage this technology to create chatbots that not only provide accurate responses but also engage users in a conversational manner that feels natural and authentic.

If you are looking to build a product using LLM or Generative AI, look no further than Streebo. Our professionals have been utilizing these technologies for years, allowing us to provide our clients with unparalleled insights and strategies that drive success.
ChatGPT Applications Development Services We Offer
ChatGPT Consulting Services
At Streebo, we provide expert ChatGPT consulting services to enhance your comprehension of the technology and how it can be utilized maximum for your enterprise.

Our team of experienced ChatGPT professionals collaborate with you to identify your individual requirements and are accustomed to assisting businesses with the right approach and strategies in accomplishing their unique business goals.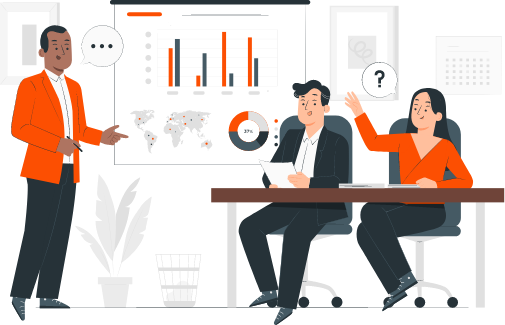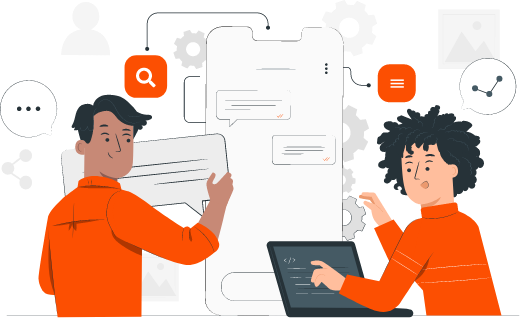 Custom ChatGPT Development Company
With our custom ChatGPT development services, businesses can get advanced virtual assistants well-tailored to meet their specific requirements.

With advanced AI models like GPT 3, GPT 4, Dall.E and more, our team of experts deliver quality chatbot solutions for various industries like banking, healthcare, hospitality, retail, finance, and more.
Image & Speech Recognition
To give human-like conversational experience, our ChatGPT application development company integrated image and speech recognition technology into ChatGPT solutions. With our solutions, you can easily identify and respond to customer queries in real time, making for more efficient and productive interaction.

Our team can help you develop custom solutions that accurately recognize images and transcribe speech to text, providing you with the insights you need to make informed decisions.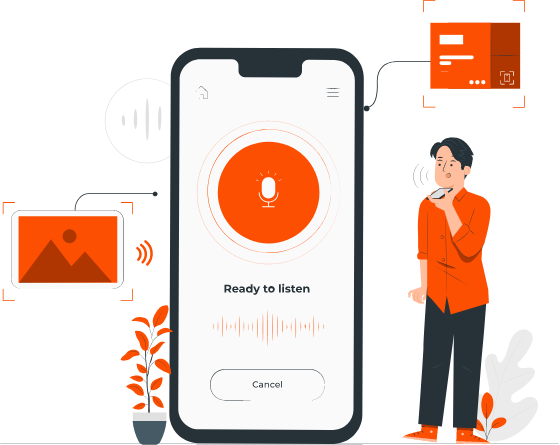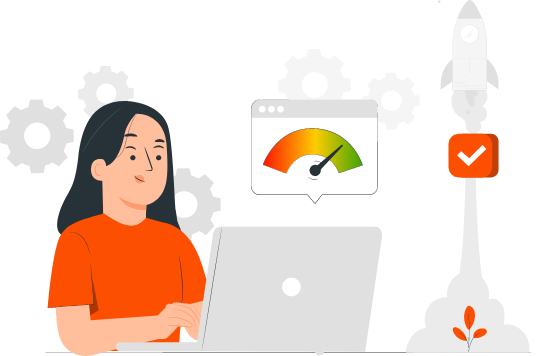 Fine-tuning, Integration & Deployment
Our team of experienced professionals can fine-tune and modernize existing ChatGPT solutions with the latest ones.

To ensure optimal performance, our ChatGPT specialists follow best practices to work closely with clients in fine-tuning, integrating, and deploying ChatGPT model with minimal disruption to your operations.
Custom OpenAI Model Development
Streebo chatbots are driven by cutting-edge Generative AI technologies, including GPT on Microsoft Azure, Bard from Google, Amazon BedRock, IBM Watson X, and HuggingFace.

Organizations have the flexibility to select and integrate the most suitable Natural Language Processors (NLPs) and Language Model Microservices (LLMs) that align with their unique business requirements.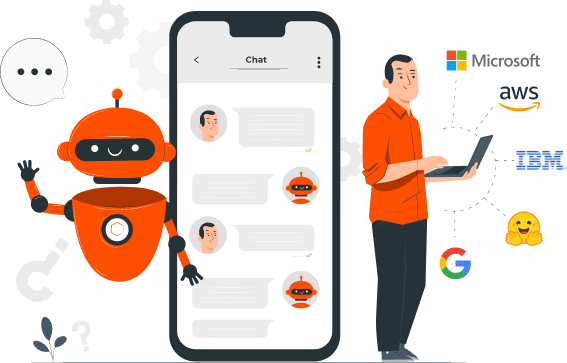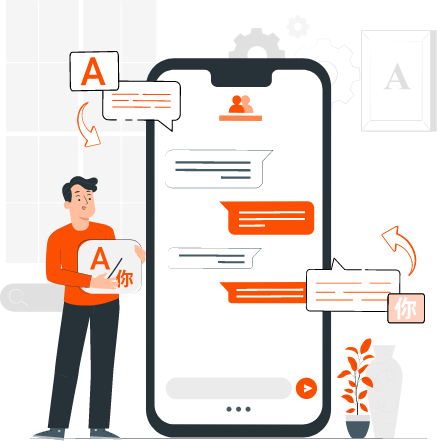 Machine Learning & Natural Language Processing
We incorporate NLPs from leading companies -IBM, Google, Amazon, Microsoft and Open.AI -into ChatGPT solutions to enable your customers to communicate with your business in a natural and intuitive way.

This technology allows for real-time language translation, making it easier for your business to communicate with customers in different regions with 38+ languages support.
Support & Maintenance
We offer comprehensive support and maintenance services to ensure your ChatGPT models and chatbots are always up and running smoothly and efficiently.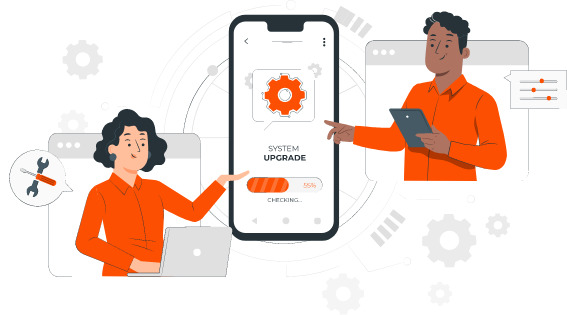 Our OpenAI Model-powered Solution Development Stack
We at Streebo, a leading GPT development company, have a strong technology development stack that enables us to deliver innovative solutions to our clients. We constantly update our tools and technologies to stay ahead of the curve and ensure that we can provide the best possible services. Our team of experienced professionals is well-versed in AI development, LLM development and Prompt engineering leveraging ML, NLP, and Generative AI which allows us to create customized solutions for our clients that meet their unique requirements. With our robust technology development stack, we are well-equipped to handle any challenges that come our way and help businesses thrive in today's digital landscape.
Advanced Open AI Models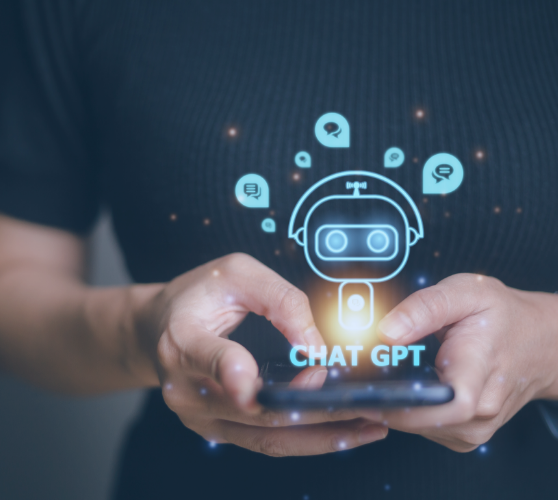 An AI language model developed by OpenAI that uses deep learning techniques to generate human-like text.
It is a set of highly advanced and sophisticated AI models that can solve complex problems with high accuracy utilizing its reasoning capacity.
An AI model that can generate high-quality images and artwork from textual descriptions.
An AI model that uses deep learning to generate high-quality natural language text and perform language-related tasks such as translation, summarization, and question-answering.
The AI model for speech recognition has the ability to recognize, interpret, and handle speech in multiple languages.
An AI system developed by Open.AI that can generate computer code from natural language input.
Embeddings are numerical representations of words and phrases that are utilized to determine their semantic significance, association, and purpose.
APIs that allow developers to generate text completion suggestions for input text.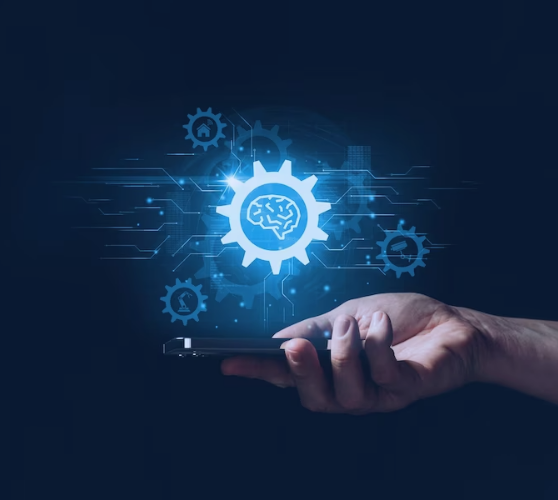 AI Framework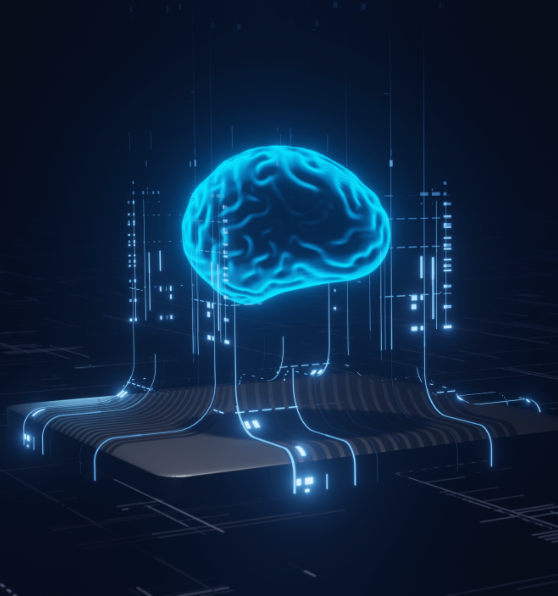 IBM Watson X is an AI platform created by IBM that offers natural language processing, and machine learning capabilities to develop enterprise-grade AI solutions.
The AI services provided by Microsoft Azure enable the creation of intelligent applications using natural language processing, Cognitive services, speech recognition, and machine learning technologies, all of which are available through a cloud-based platform.
Google Bard is a research platform that allows the development of conversational AI models capable of engaging in coherent dialogue with humans.
Amazon BedRock is a suite of tools and services that enable developers to build, train, and deploy machine learning models at scale.
A popular open-source library for natural language processing that provides state-of-the-art pre-trained models and tools for building and training custom models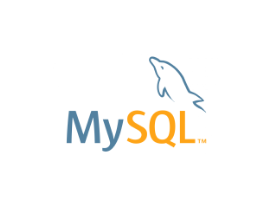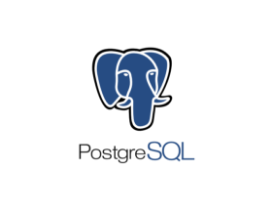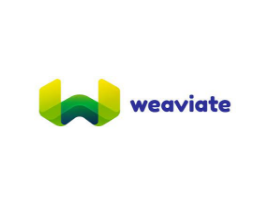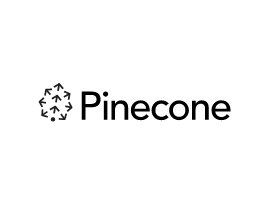 Integration & Deployment Tools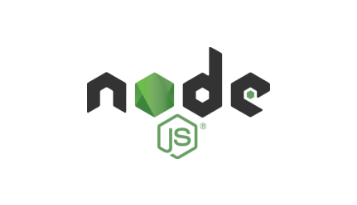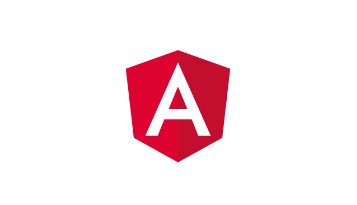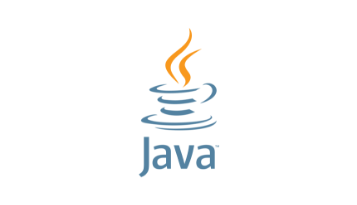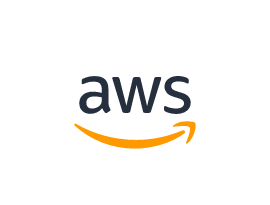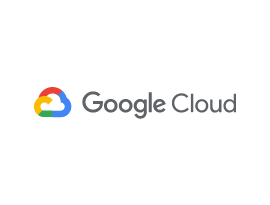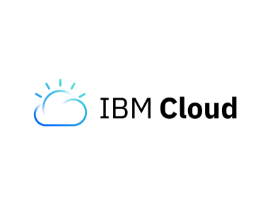 Streebo's ChatGPT development Services : The Data-Driven Decision for Your AI Development Needs

98% client satisfaction rate

More than $10 million in cost savings

Average response time of less than 2 seconds

More than 38 language support for chatbots

24/7 customer support and maintenance services

Over 500,000 active chatbot users across various industries

99% accuracy rate for natural language understanding

Successful implementation of chatbots for Fortune 500 companies.
Exceptional features of our ChatGPT development Services for the Enterprise
A report by HootSuite suggests that by 2025, the global chatbot market size is expected to reach $9.4 billion, with a compound annual growth rate (CAGR) of 29.5% from 2020 to 2025.

That's why, From AI-vetted ChatGPT developers to GPT software development, we have got you covered. Let's explore our key differentiators -

Dynamic responses in lightning speed
With advanced technology stack, our GPT powered virtual assistants give prompt, dynamic and accurate responses to the queries in real-time. This surges customer engagement with a reduction in waiting queues, resulting in enhanced customer satisfaction index. According to a survey by Statista, a smart chatbot can reduce customer wait time by up to 4 minutes, resulting in a 10% increase in customer satisfaction.

Outstanding high-end abilities
GPT-based chatbots and virtual assistants of our ChatGPT product development company have the ability to handle complex queries and perform a wide range of tasks. They offer an unparalleled level of customization that allows us to tailor chatbot experience specific to business' needs and preferences.

Access to unstructured data
Our ChatGPT-powered chatbots and virtual assistants leveraging world class NLPs and latest LLMs can analyze and understand unstructured data, such as customer reviews, social media posts, Web Pages, User Manuals, Product Documentation and other unstructured information such as logs, and emails providing valuable insights and relevant information to the end users.

Multi-modal capabilities
Our ChatGPT powered chatbots come with multi-modal capabilities. Hence, they can effectively communicate through text, voice, and images while catering to a broader audience, enabling users to obtain the information they need seamlessly.

Voice Support (Whisper & STT)
Our ChatGPT development company's smart virtual assistants integrate advanced voice technologies, such as Open.AI's Whisper (beta) and IBM Watson, Google Dialogflow, and Amazon Lex's Speech-To-Text technology. Whisper uses AI to improve customer support, while STT can scan calls for keywords to ensure accurate transcription. With these technologies, customer service agents can provide faster and more accurate responses, leading to improved customer satisfaction, loyalty, and profitability. As a result, Whisper and STT technologies are essential for long-term benefits.

Email Support
Using our ChatGPT development services, businesses can leverage one of the most sought-after features - email assistance. Our new-gen smart bots can generate effective email responses while also managing backend integrations.

Data Security & Compliance
Our AI-powered ChatGPT-like bot solution utilizes the most up-to-date NLP engines, such as IBM Watson, Google Dialog, Microsoft CLU, and Amazon Lex, to ensure the security and compliance of processed data. Furthermore, all information transmitted between GPT, and our solution is encrypted and masked, providing protection for all data, not just sensitive information.

Live-Agent Support
Our ChatGPT-powered chatbots offer Live-Agent Support, which allows customers to seamlessly transition from a chatbot conversation to a human agent for more complex issues. This feature ensures customers receive personalized support and fosters positive customer experiences.

Integration with Backends
Our GPT-powered chatbots and virtual assistants can integrate with a wide range of backend systems, such as customer relationship management (CRM) and enterprise resource planning (ERP) systems, such as SAP, ServiceNow, Salesforce, Workday, PeopleSoft among others. providing a seamless experience for businesses. By 2025, the global CRM market size is expected to reach $82.6 billion.

99% Accuracy
We continue to train our GPT powered chatbots until they reach 99% accuracy. The comprehensive training of the chatbots allows them to comprehend regional dialects and accents of end-users based on their demographics and geography, enticing trust and confidence in customers.

Omnichannel Experience
Another key feature of our GPT product development company's chatbot solution is its omni-channel experience. The Smart Virtual Assistant with advanced LLMs can be deployed across social media channels such as Facebook Messenger, WhatsApp, WeChat, Skype, and even SMS. It can even handle voice channels such as IVR, Amazon Alexa, and Google Home. Additionally, bots can be deployed to existing digital properties such as websites and mobile apps.

A report by Statista suggests that businesses with strong omnichannel customer engagement strategies retain an average of 89% of their customers.

Flexible Deployment Models
Our pre-trained conversational interfaces powered by ChatGPT can be seamlessly deployed on-premises or on IBM Cloud, Microsoft Azure, Amazon AWS, or Google Cloud Platform effectively in hassle –free manner, providing businesses with flexibility and scalability.
Our ChatGPT-Powered Application Development Services Cater to a Wide Array of Industries

Energy

Utilities

Aviation

Government

Healthcare

Education

Financial Services

Banking

Oil & Gas

Retail

Insurance

Manufacturing

Telecom

Automobile

Food & Beverages

Travel & Transportation
Looking to leverage the latest advancements in Generative AI technology & LLMs to create innovative solutions for your business needs? Look no further than Streebo- A leading ChatGPT Development Company. Our team of experienced ChatGPT developers and AI experts are ready to help you build powerful, customizable ChatGPT solutions that deliver outstanding results. From NLP and machine learning to voice recognition and data security, we have the skills and expertise needed to create truly advanced ChatGPT experiences.
So, what are you waiting for?
Get in touch with us now to discover more about how ChatGPT can fuel the growth of your enterprise!
Schedule your demo today!!