Opportunities for Corporate Banking Sector – An Overview
This article highlights the opportunity for Corporate banks to improve their profits and customer satisfaction by utilizing advanced AI technology such as Natural Language Processing and Generative AI. It suggests- using Open.AI's GPT platform to automate routine banking operations and customer interactions. The article proposes a comprehensive solution that combines leading NLP technologies from IBM Watson, Google Dialog Flow, Microsoft CLU, Amazon Lex, and Open.AI's GPT to create an all-in-one solution that leverages the shift in the user base to increase revenue and customer satisfaction while minimizing interaction costs. 
The Tectonic Shift to Technology: How Corporate Banking is Embracing Change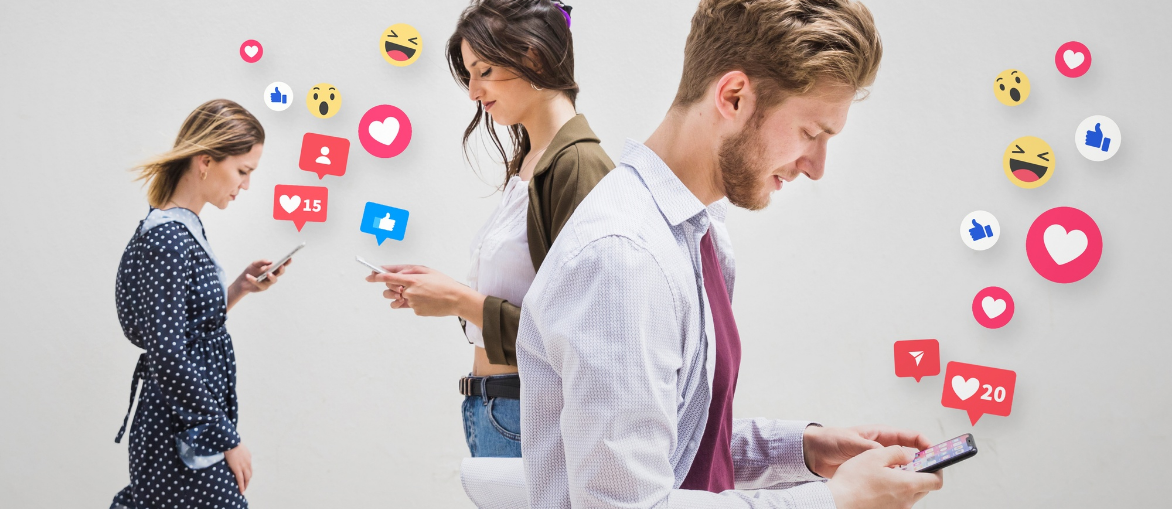 The rise of social media messaging platforms has been unprecedented. According to Tech Crunch, there has been a 40% rise in usage of these platforms. The post pandemic corporate banking culture is more inclined towards social media and digital transformation. There are over 4.76 billion active social media users worldwide, which represents over half of the world's population as indicated in Datareportal's chart.

The average person spends approximately 2 hours and 24 minutes on social media every day. The rise and popularity of social media apps and internal messaging platforms has set breathtaking records with skyrocketing usage. The trend of asynchronous messaging platforms like WhatsApp, Facebook, SMS etc. offer customers an enhanced level of control and flexibility. These changes have a significant impact on -how people engage and transact, presenting both opportunities and challenges for businesses and banking organizations.
Overview of Social Media Use
NUMBER OF SOCIAL MEDIA USERS

4.62
BILLION
QUARTER-ON-QUARTER CHANGE IN SOCIAL MEDIA USERS

+1.7%
+77 MILLION
YEAR-ON-YEAR CHANGE IN SOCIAL MEDIA USERS

+10.1%
+424 MILLION
AVERAGE DAILY TIME SPENT USING SOCIAL MEDIA

2h 27M
+1.4% (+2M)
AVERAGE NUMBER OF SOCIAL PLATFORM USED EACH MONTH

2h 27M
+1.4% (+2M)
SOCIAL MEDIA USERS vs. TOTAL POPULATION

58.4%
SOCIAL MEDIA USERS vs. POPULATION AGE 13+

74.8%
SOCIAL MEDIA USERS vs. TOTAL INTERNET USERS

93.4%
FEMALE USERS vs. TOTAL USERS

46.1%
MALE USERS vs. TOTAL USERS

2h 27M
To meet the customers' expectations 24*7 and to enhance their customer engagement, Banks will have to extend their presence on the platforms where their consumers are. Banks that will tap into the phone and social media channels to communicate with their customers will stand to gain market share, drive efficiency and improve the customer satisfaction index. However, adding more personnel to these channels is not a scalable solution. So, what's next?
Advent of Artificial Intelligence and NLP Technologies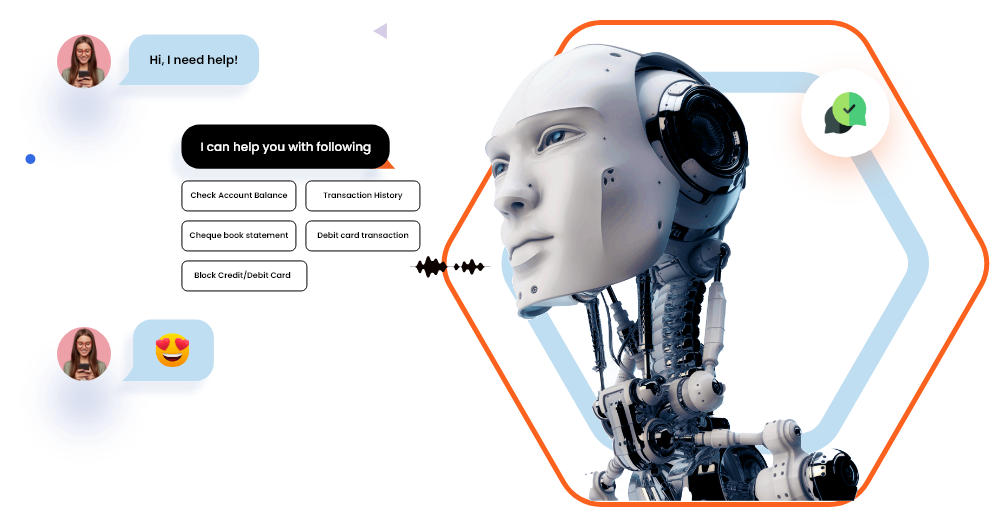 Thanks to the advancements in artificial intelligence that has automated the interactions on variety of channels both for prospect outreach and handling inbound requests for customer service. AI-powered Conversational interfaces are an excellent culmination of technological advancements in AI and Machine learning. These marvels of technology have immense potential to revolutionize the way corporations conduct their business and interact with their clients. Leveraging the power of strong NLP engines and sophisticated algorithms, AI-powered corporate banking bots have transformed the customer experience that transcends traditional boundaries, delivering convenience, efficiency, and unparalleled accuracy in every interaction.

Their presence on all social media platforms 24*7 with prompt responses and high accuracy has made banking effortless for both customers and corporate clients.
According to a report by Accenture, 70% of banks are stepping towards Artificial Intelligence and Social media platforms to enhance the customer experience and streamline banking operations.
Also, a study of Financial Brand has projected that 85% of banks now have a presence on social media platforms to raise awareness and surge financial literacy.

As AI and social media continue to gain traction, the use of these innovative technologies within the realm of corporate banking is poised to experience substantial growth in the future. Predictions forecast that the global market for AI in Corporate banking will attain a staggering $14 billion by 2023.
The Launch of GPT-Unveiling the Next-Generation Conversational AI Solution for Corporate Banking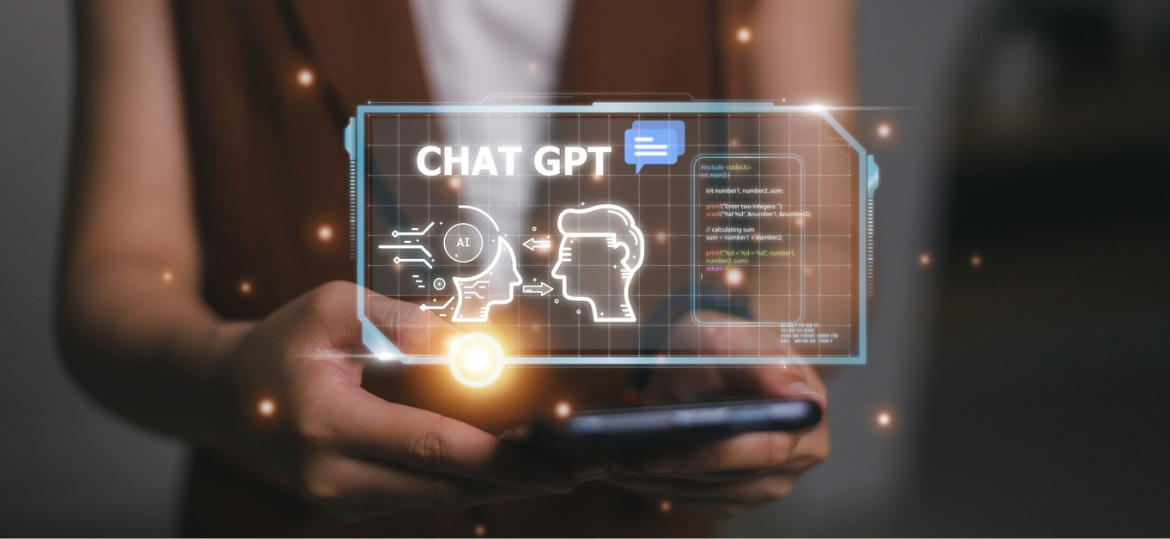 The corporate banking sector is all set to undergo a major transformation with the arrival of the latest conversational AI solution GPT. This next generation solution leverages the power of AI and machine learning to leap forward in terms of its capabilities and the value it delivers to Enterprises. ChatGPT from Open.AI is designed to engage in conversation, allowing it to respond to questions and prompts in a natural and human-like manner. Thus, ChatGPT Bots mark a pivotal moment in the evolution of the banking sector, delivering a seamless and personalized experience that is both efficient and cost-effective. The data generated through these Chatbots for Corporate Banking help banks to better understand customer needs and preferences, enabling them to tailor their services to meet the evolving needs of their customers.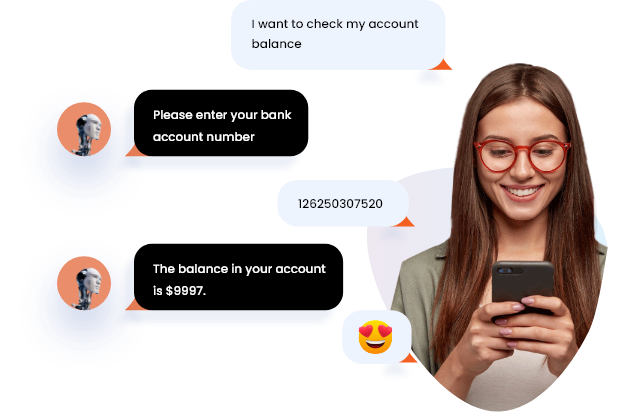 The incorporation of natural language processing (NLP) and AI capabilities are extending new ways for consumers to engage, a natural progression from their social and mobile interactions. It has become extremely convenient for customers to access Banking services via AI Chatbots like reporting potential fraud of their credit or debit cards, loan account management, generating statement or fund transfers among others. These ChatGPT powered Conversational Interfaces can automate the routine tasks and serve customers day and night at a faster pace with less friction.
Our smart, omnichannel Chatbots can be pre-trained for following Corporate Banking Key Operations
FAQs (Frequently Asked Questions)
Account Balance & Details
Add Payee
Fund Transfer
Payroll management
Manage Service Request
Foreign Exchange
Update Profile
Business Reports
Feedbacks and Reviews
Key Business Benefits of Streebo's Industry-Geared, Smart, Powerful COGS(Cognitive Assistants) designed specifically for corporate banking
According to Juniper Research, in 2023, chatbot interactions will save 862 million hours for banks, which equals $7.3 billion cost savings worldwide.

By adopting Streebo's Chatbot for Corporate Banking across channels banks will see the following benefits: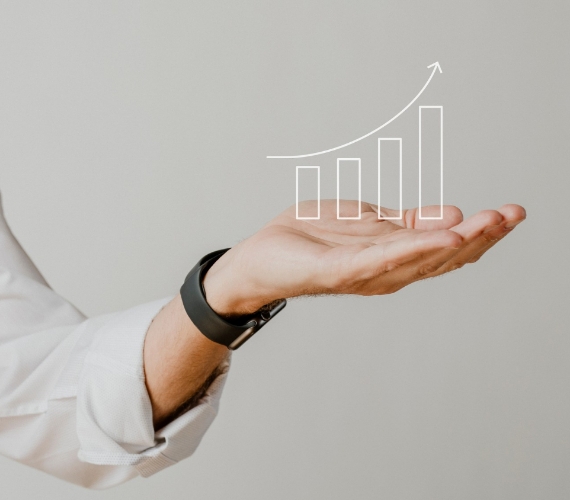 With Streebo's Corporate Banking Bots powered by GPT Platform, it becomes highly convenient to maintain customer profiles, identify new prospects on social media channels, gather genuine feedback on existing products and services and deliver the right information at right time to cross sell new products and services. Thus, increased sales and revenue.
Streebo's Corporate Banking solution maintains a track record of the client's usage patterns and provides them with better deals, investments and Fixed Deposit advice. Based on Client's behavior, habits, and previous choices, Streebo's Corporate banking solution can make tailor-made recommendations – bringing greater value as well as increased sales opportunities. Round the clock Customer Query Resolution significantly increases Customer Satisfaction rate and Customer Retention rate.
Leveraging the company's digital properties and social media channels through ChatGPT Corporate Banking Chatbots such as WhatsApp, Facebook Messenger, SMS, Email among others to easily reach out to prospects can help in improving the conversion ratio of inquiry to sales closure. They are effective in keeping customers active by providing the convenience of being there for them always.
Key-differentiators of Our ChatGPT-powered Smart, Omnichannel, Industry-Relevant, Cognitive Assistants for Corporate Banking

Built-in Domain Intelligence
Streebo's Team with multiple implementations in the Corporate Banking sector holds deep domain knowledge in Corporate Banking. In collaboration with its technology partner(s), it deploys a highly intelligent pre-trained Corporate Banking Cognitive Assistant that can emulate business processes for various operations.

Omni-Channel Benefit
Streebo's Corporate Banking Chatbots powered by GPT-3.5 Platform provide a truly comprehensive omni-channel experience that banks can use to connect with customers, no matter what platform they choose. Customers have the flexibility and convenience to interact with the bots via channels such as WhatsApp, Facebook Messenger, Google Chat, SMS, Telegram, Signal, WeChat, Skype, IVR, Amazon Alexa, Google Home, and now even email. With ChatGPT integration, now even email responses can be automated thus making it a powerful solution for sales and services alike. This feature ensures the customers get prompt responses on whatever platform they are.

Pre-Integrated with Backends
Streebo's Corporate Banking chatbot comes pre-integrated with Core Banking Solutions such as Finacle, Oracle FLEXCUBE Core Banking, and SAP Core Banking Services among others. This conserves resources and time by eliminating the need to manually configure or integrate backends or 3rd party systems.

Access to Unstructured Data
Innovative tools and technologies like Classification, Clustering, Embedding, and Generative AI technology in the GPT platform have made it seamless for Enterprises of all sizes to tap into unstructured information silos. This includes Web Pages, User Manuals, Product Documentation, and other unstructured information such as logs, and emails to find the relevant information for the end users. Streebo's bots integrated with GPT can leverage this powerful capability and bring the right information to the product sales or servicing cycle at the right time.

Voice Technology from GPT
Streebots incorporate the cutting-edge technologies in voice such as Whisper(beta) from Open.AI and Speech-To-Text technologies from IBM Watson, Google Dialog flow, Microsoft CLU and Amazon Lex.

Whisper is an AI-powered voice platform that enables banks to better understand their customers and respond quickly with virtual support. STT, or Speech to Text technology, is a real-time transcription service that can scan conversations for keywords to help ensure the correct information is collected from each call. This leads to improved customer experience, as customers receive quick and accurate answers to their questions. This optimized response time contributes to a strengthened relationship between the banks and its customers, leading to increased loyalty and profitability.

Flexible Deployment Models
Streebo's pre-trained AI-powered bots for Corporate Banking can be deployed on-premises or on IBM Cloud, Microsoft Azure, Amazon AWS, or Google Cloud Platform.

Advanced Chat Analytics
Streebo's AI-powered conversational interface comes with an analytics dashboard. This dashboard is developed to record and display systemic data, metrics, preferences, and trends which eventually help in monitoring user interactions, and can be adapted accordingly to give relevant responses and take business decisions. The advanced chat analytics dashboard also provides detailed reports on best-selling items, further allowing you to make more informed decisions while fine-tuning your business processes.

Guaranteed Bot Intelligence Index
Streebo's ChatGPT-like Banking solution comes with a Guaranteed Bot Intelligence Index* of upto 99% (*BII= No. of questions answered correctly/No. of relevant questions asked). We continue to train our virtual agents until they reach the highest level of accuracy. Our Cognitive assistants (COGS) are designed while comprehending all necessary aspects and challenges of Banking industries.

Multi-lingual Support
Another feature that sets Streebo's Corporate Banking Virtual Assistant apart from other chatbots is its multi-lingual support which allows customers to communicate with it in multiple languages, including English, Spanish, French and Chinese. The support of 38+ languages make easier for banks to cater to customers who do not speak English or have limited proficiency in English.

Data Security & Compliance
Our solution leverages cutting edge NLP engines, including IBM Watson, Google Dialog, Microsoft CLU, and Amazon Lex, to ensure that all processed data is secure and adheres to regulatory standards. In addition, all communication between GPT and our solution is encrypted and masked, guaranteeing the security of all data, not just sensitive information

Inbuilt Live Agent Support
Corporate Banking Virtual Assistants have built-in live agent support, allowing users to get immediate assistance if the bot is unable to answer their questions. Customers can easily switch between chatbots and human operators, ensuring that their questions are quickly and effectively answered.
Pricing Model
Capex Option

You can choose to buy the MVP Bot.
Opex Option

You can choose to Subscribe to the MVP Bot for a fixed monthly charge.
Pay Per Usage

This is a conversation -based subscription and tied to the number of conversations & messages the bot handles. Thus, you only pay if the Bot is getting used and is actually deflecting calls.
Future of chatbots in Banking: Forecasts and Insights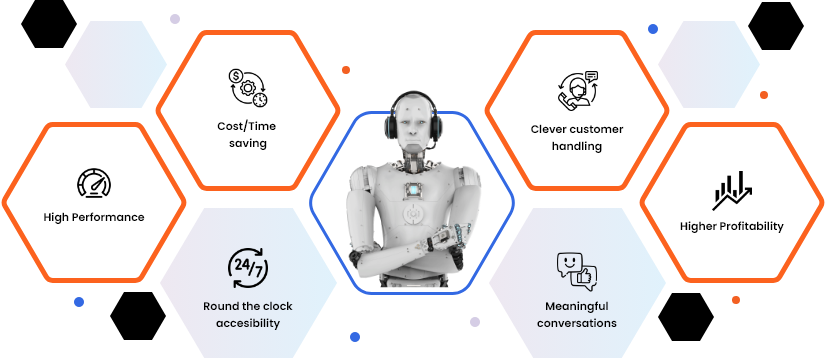 The popularity and use of AI-powered chatbots in Corporate Banking is on the rise and is expected to grow in the coming years. According to a recent report by Accenture, 80% of customers prefer using chatbots for banking inquiries. Gartner report also estimates that customer satisfaction may grow by 25% in 2023 in organizations that use AI. These statistics demonstrate the importance of chatbots in customer services as AI bots streamline business operations and require less resources. Use of AI technologies in banks is poised to surge, especially with the release of new technologies and revolutionary chatbots like ChatGPT that can generate human-like text in a conversational context.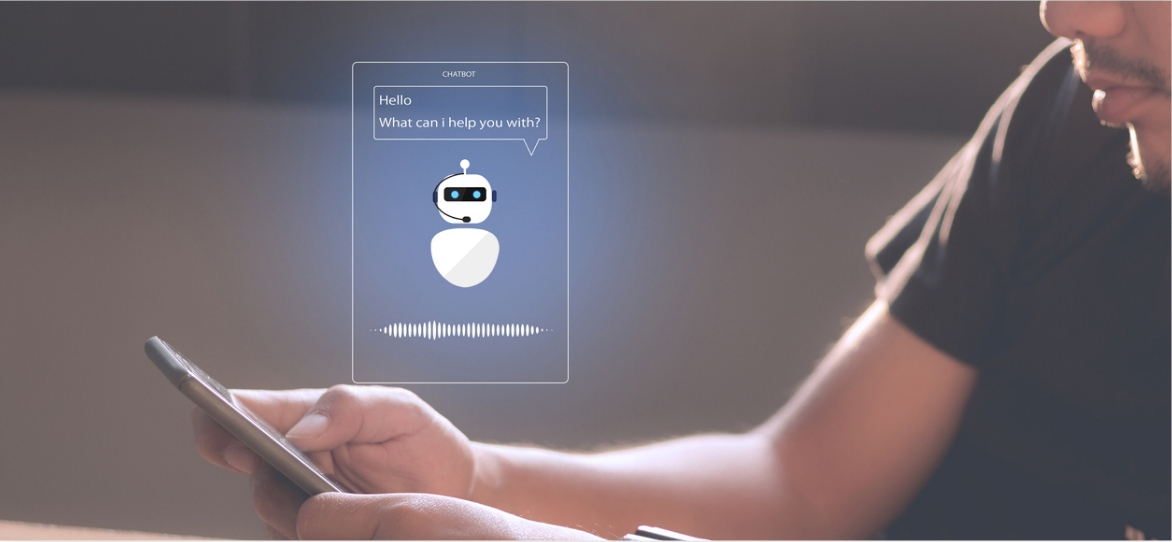 All in all, Streebo's innovative ChatGPT bots are transforming the way banks interact with their customers, providing a high level of accuracy and customization while reducing the costs of app development and energy consumption. Streebo leverages the best technologies from top companies like IBM Watson, GCP, AWS, and Open.AI to create efficient solutions. With these bots, banks have the ability to create a personalized experience for their customers, reducing errors and increasing accuracy in predicting user behavior over time. If you want to remain competitive in the banking industry, Streebo's cutting-edge ChatGPT Virtual Assistants are the solution you've been looking for.
Disclaimer: ChatGPT and GPT are registered trademarks and terms fully owned by Open.AI. Author has used the term "ChatGPT for Corporate Banks" to convey the idea of a ChatGPT kind of Bot, but for the Banks and Financial Institutions.