Streebo's Cognified Lead Capture Software for B2B Business.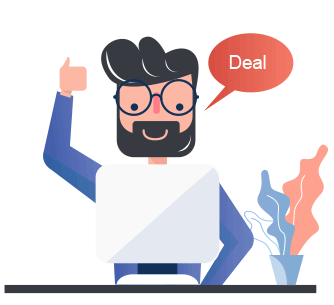 In a 2018 report of State of the Connected Customer, 82% of the business buyers wanted the same easy experience as when they are buying for themselves (as consumers). However, the fact is that only 27% providers excel at meeting these standards in the B2B space.

B2B business and sales is a long and complex process. Businesses are looking for ways and are happily embracing methodologies and technologies that can prospect leads; can share across the necessary information; can increase the leads flow and reduce the unnecessary friction between the prospective clients and the business.
With the latest trend in the industry being multi-channel marketing – it is important to ensure for the users to be engaged across all medium and stay updated of the latest update on the businesses' product and services. Therefore, it is time to invest in a cognified lead capture software that not just makes the task of capturing, storing and qualifying leads easier, smoother and efficient, but also can engages and converses with the users, share with them your business' information and latest updates.
What is Streebo's Cognified Lead Capture Software?
Streebo's cognified lead capture software is a conversational interface, (a chatbot) integrated with your web and mobile apps that can interact and provide answers to the queries of the user that comes on your website, mobile application, Facebook Messenger, etc.
How can Conversational Interface help your business?
Studies have shown that on an average your website visitors spent time on 1.5 pages before moving on, however, with the help of live chat it is possible to engage them as soon as they are on the website. In fact, chatbot can help them navigate through the website or application directing them to the relevant information that they came looking for. This has shown a whooping 80% increase in the chances of converting a lead and also, in accelerating the business sales cycle.

Additionally, research has shown that replacing website contact forms with cognified agents can, in fact, increase your lead flow by 33%.

Furthermore, according to a Gartner study, by the year 2021, 50% of enterprise companies will spend more on bots and chatbot creation than they will on traditional mobile app development.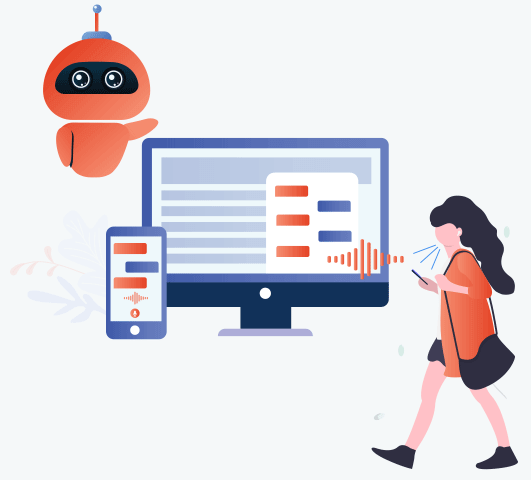 Therefore, in terms of business strategy, it makes sense for organizations to focus on adopting AI-powered interfaces and workflows. And if you are concern about your team adopting to the changes and accepting a conversational interface here is something that can help ease your concern

Futurist Peter Schwartz once shared, "It wasn't long ago when salespeople were hesitant to use email to connect to their customers, and now it is expected."

Similarly, it won't be long when having a bot prospect, interact and qualify leads for your business. What's more, having a digitized assistant can be a great filter for your Sales team, enabling them to pursue leads with high probability of closure. Additionally, the data from the chats with the bot could be the goldmine helping your sales team in personalizing their messages and building stronger relationships with the prospects.
More Benefits of Having Chatbots for Generating and Capturing Leads
As mentioned earlier live chats with the leads can accelerate your business sales cycles. With Streebo Chatbot Builder powered by IBM and Streebo DXA, you can define workflow that can further automate your sales process. Here are few tips that can help.
Qualify and validate the lead
Once the chatbot has qualified and validated the lead, use your CRM to capture the chat history; let chatbot assign predefined Lead Score basis the conversation quality and use these metrics to reassign it to your sales team to further pursue the lead and bring it to closure.
Personalized demo
It can help your sales and business development teams build custom demo basis the conversation history and the pain-points that the chatbot might have gathered while interacting with the lead.
Create smoother customer journey
With the availability of the cognified agent, it is easier to make the information available almost instantly to your customer helping them gather information and make an informed decision while making a purchase. Removing the friction and making the quality result available pronounces a smoother customer experience rendering increased sales, lead flow and shorter sales cycle.
Reimagine your Customer Experience Journey with Conversational Interfaces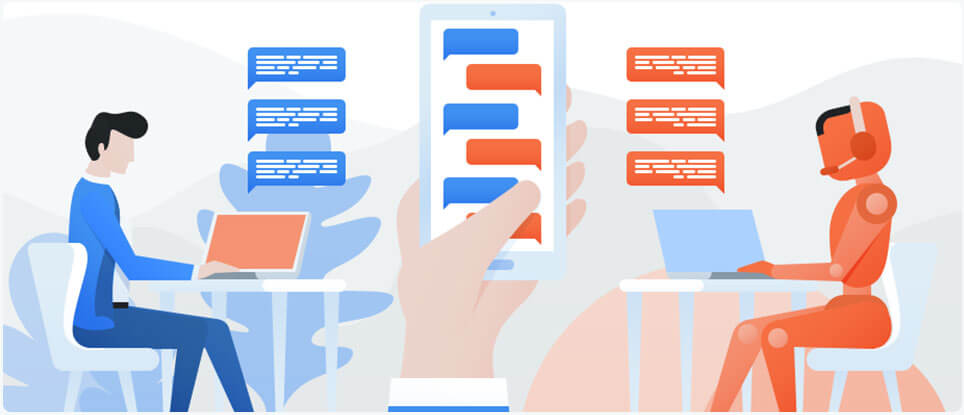 Streebo is an IBM Premier Partner. From past decade, we have been helping companies with Digital Transformation. Our products are feature-rich and updated with the latest market trend.

Streebo has launched new line of product, an easy low code, no code Chatbot tool Builder powered by IBM Watson Assistant. It helps even a Line of Business to build and deploy a Chatbot. With this product we envision every company to be equipped with the latest Conversational AI technology, helping their business enhance customer experience using conversational commerce.
To adopt the Conversational Interface on your web or mobile application get in touch with our Digital Transformation Experts
Contact Us