Reinventing how a business interacts
and defines their customer journey.
With the social media medium, smart phones and constant notifications – it is difficult to engage and capture one's attention. And we humans are easily distracted. However, a business can engross a user with a clear value proposition and/or provide instant gratification.

We are NOW selling to
Goldfishes
According to a study
done by National Center
for Biotechnology
Information, the
average
attention span
has reduced drastically in
15 YEARS…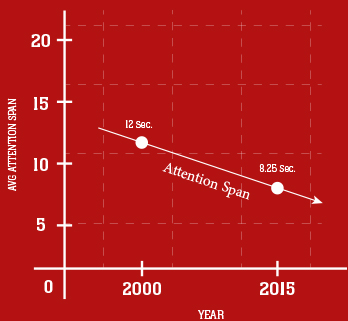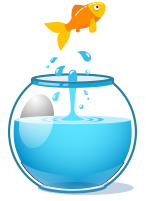 FUN FACT
Goldfish has an average
attention of 9 secs!

Now, Chat and Talk
to users
The need of the hour, in any business, is creating a seamless and an engaging experience for your customers.

Taking advantage of Conversational Interface powered by Voice and Chat technology could go a long way in enhancing the customer journey, right from their first contact with t he business.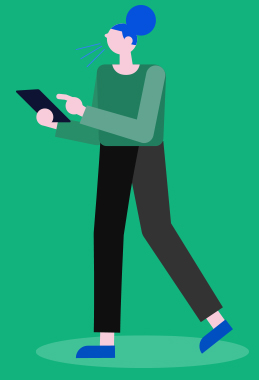 Here is how
Conversational Interface
can help a business
1. Brand voice
Conversational Interface with its Natural Language Processing (NLP) has the ability to understand, comprehend and respond to users in their natureal language.
With multilingual support, it becomes all the more advantageous to interact with the users in the language of their comfort.
2. Increased user attention
With easy distraction around, it is important to impart only the necessary information with a clear call to action after every interaction with your user.
Voice and Chat interaction can help bridge that gap and reduce information overload.
This consequently helps with better user engagement.
3. Reach wider spectrum of audience
With reducing screen size, consumers are opting for voice-friendly solutions more often.
Adapting Voice and Chat interface in your existing web and mobile app would give access to interacting with the users over social channels such as Facebook, WhatsApp and even on smart speakers like Google Home or Amazon Alexa.
4. Customer insights
Conversational Interface is the rebirth of AI.
It not only brought a paradigm shift in how a business interacts with its users, but also gave an opportunity to gain insights through voice intonation and mood insights.
With AI, it is possible to gauge how satisfied or dissatisfied a user is with the product, customer service and the interaction. Such insights can help the human rep to personalize and take next steps in the user engagement.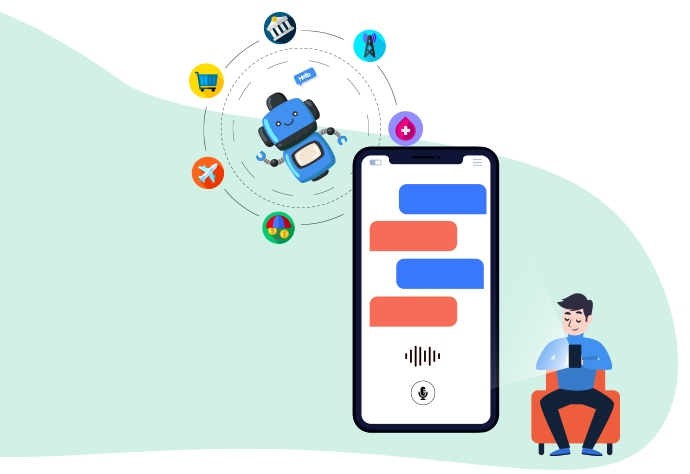 50%

online searches will be voice-based by 2020
30%

of web browsing sessions will be done without a screen by the end of 2020
25%

of all customer service will be integrated with Virtual Customer Bots on all channels by 2020
(Sources : Gartner, Comscore)

Brands who have
already adopted

Conversational Interface
1. Sephora
One of the leading companies in beauty retail.
In early 2016, they implemented two chatbots that have revolutionized their customer's shopping experience.

Sephora Reservation Assistant available on Facebook Messenger, makes it easy to book a makeover appointment.
Color Match helps customer find their perfect lipstick shade. It can take any photo of lips and find a similar shade available for purchase at Sephora.

Both are able to help customers on-the-go.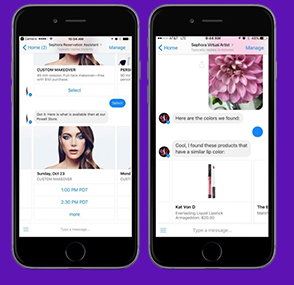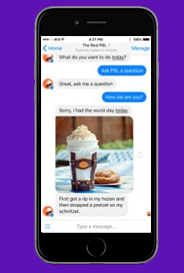 2. Starbucks
A leading coffeehouse chain and coffee company.
Starbucks joined the conversation with their Chatbot that makes ordering coffee a breeze.
Starbucks' Conversational Interface enables customers to place their order from anywhere and pick it up as per their convenience.
The friendly Chatbot lets customers know when it's ready, help with their payment and even tip the barista.
3. CNN
An America-based television news channel.
CNN chatbot delivers personalized news on FB Messenger
Chatbot takes your request. You can type anything from cat to sports to get all the relevant news instantly.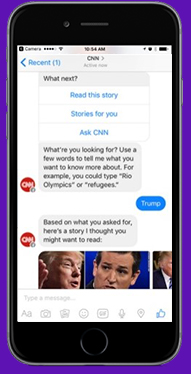 (Sources : Digital Marketing Institute, Medium)

Streebo's Conversational
Interface solution
Streebo Conversational Interface helps your business and brand be future ready with the use of AI, Voice and Chat technology. It fuels unique, intuitive and essential user experience in your digital assets with next-gen Voice and Chat technology.
With Streebo you can get your web and mobile app Voice and Chat enabled in just 3 easy steps:
Engage with Streebo for a Conversational Interface assessment meeting.
Sign-up for a custom Conversational Interface for your web and mobile apps.
Switch-on the Conversational Interface add-on provided and get started!

If this is something you are looking for, then drop us a reply on this
email OR get in touch with us on


Headquartered in Houston, Texas with offices across the Americas and India, Streebo operates across the world through our widespread business partner eco-systems. Streebo is a Premier IBM Business Partner and a global provider of Conversational Interface, Mobility and Multichannel solutions for BFSI, Manufacturing, Retail, E-commerce, among others. We have been awarded various IBM accolades through the years and have also been listed on Insight Success as one of the most promising Enterprise Mobility companies.