A Paradigm Shift in Business
Communication Through Conversational UI
Feel more personal than apps
CONTACT US
Conversational Interface on the rise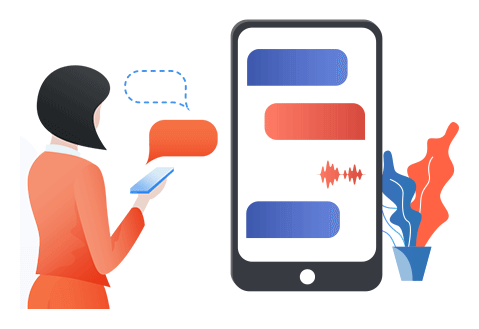 A conversational interface is a UI that emulates human discussion. At this point, you must have communicated on your phone, laptop or tablet. This makes communication between humans and computers much easier.

The user interface is no more a GUI- graphical user interface, it has evolved. In the era where interaction with digital services has not just been visual it has become vocal, visual and contextual through virtual assistants. It has covered every facet of the customer journey and made it simpler for the users.
Benefits

User data privacy

Automated speech recognition

Robustness and accuracy of data

A good end point detection
Artificial Intelligence: Backbone to conversation
Artificial intelligence could be the key to unlock the customers of tomorrow. Artificial intelligence is already around the minds of customers. Many rely on a day in and day out.

According to Gartner, 38% of consumers have used virtual assistant services on their smartphones recently with many enterprises adopting AI to deliver contextual, conversational, seamless, and personalized services.

The time is now to be intuitive and proactive about how the customers will experience it and bridge the gap between what technology can do, and how people are consuming it.

When artificial intelligence gets rich with the power of big data and analytics it can offer a unique and differentiated customer experience.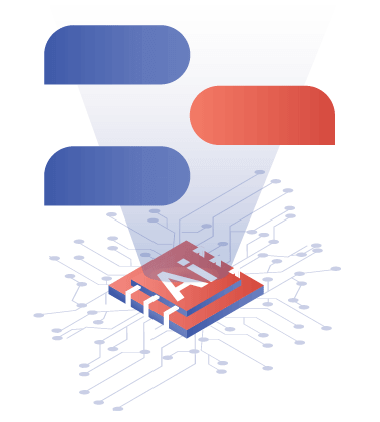 Key differentiator of Streebo

Comprehensive Security: Applications built using DXA are built on top of IBM platform and are highly robust and scalable with highly secure 3rd party integrations!

Compliance: Applications built using DXA are compliant with the industry-standard frameworks like Ionic, Angular JS etc.

Low code no code tooling: Applications can be built in half the development time using Streebo's low code, no code tooling.

Drag and Drop Interface: Applications can be modified easily using Streebo's drag and drop, point and click interface.

Single Code Base: Applications built using Streebo's revolutionary tool, DXA follow a one code base approach thus reducing the maintenance cost significantly.