Streebo's Conversational
Interface for HCL Connections
Try out the Social Intranet Bot on your Digital Store
CONTACT US
Background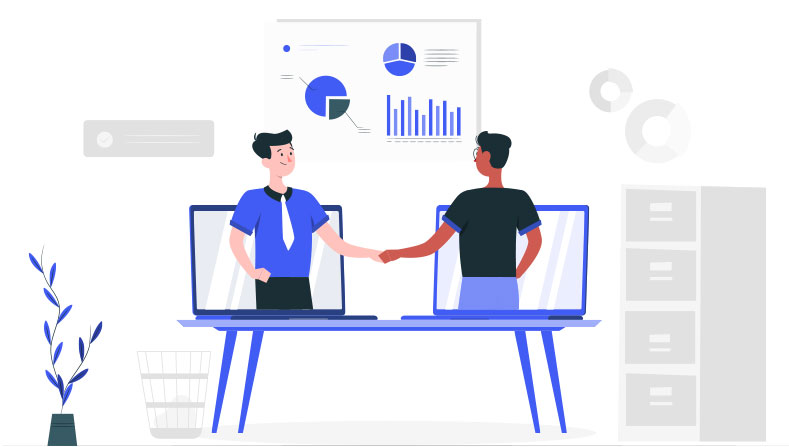 Social Software packages such as HCL Connections (formerly known as IBM Connections), Office365, Jive and Yammer are key components of both Intranet and often Extranets at many organizations. These packages empower employees to better collaborate with many features such as publishing profiles, making connections, sharing files, building communities, leveraging Forums and Wikis to share information across the enterprise. These social software packages provide key features and functions required for employees in this new "work from anywhere" culture that is in vogue. Along with these "social features", and they are called this because they heavily borrow from the social media platforms used externally by many users, another meteoric rise is in the usage of "messaging platforms" used by many companies to facilitate conversations amongst employees. Messaging platforms such as Microsoft Teams, HCL Sametime (formerly called IBM Sametime), Slack are the rage of our generation and according to one study an average employee now spends over 36% of their time chatting over these interfaces on their desktop or mobile devices.
Opportunity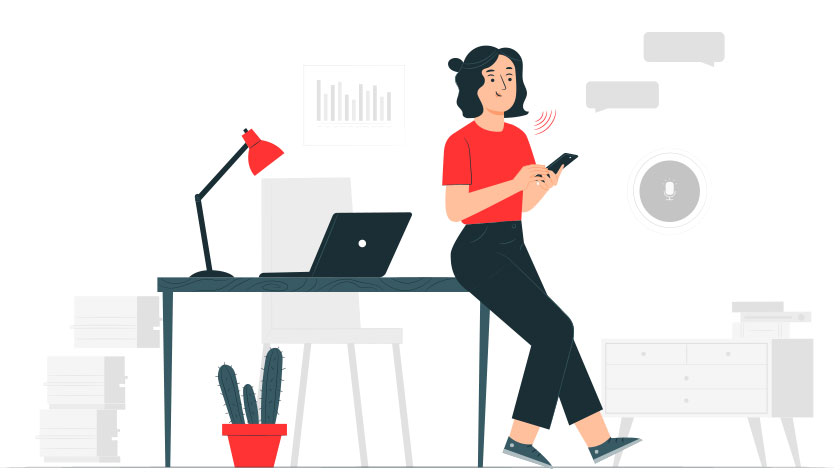 With the advent of Artificial Intelligence (AI) powered Natural Language Processing platforms such as IBM Watson Assistant, Google Dialog and Amazon Lex there lays an opportunity for organizations to bring the two, ie. Social Software packages (HCL/IBM Connections) and Messaging platforms such HCL Sametime or Microsoft Teams together. In order for this to happen, the existing social software (such as HCL Connections) have to be made voice and chat activated. This essentially means that the underlying Connections have to be ready to take voice and chat commands through messaging platforms. This is shown to improve employee productivity by over 13%. Imagine getting to the right profile of a user through a simple voice command on your mobile. Or getting to the right file or the forum through a simple conversation style chat command through their Sametime interface – this saves employees valuable minutes in their working hours and more importantly gives them instant access to the right information at the right time. In short, there is value in building a "Conversational Interface" to these existing social software packages such as HCL Connections.
Solution – Streebo's Social Intanet Bot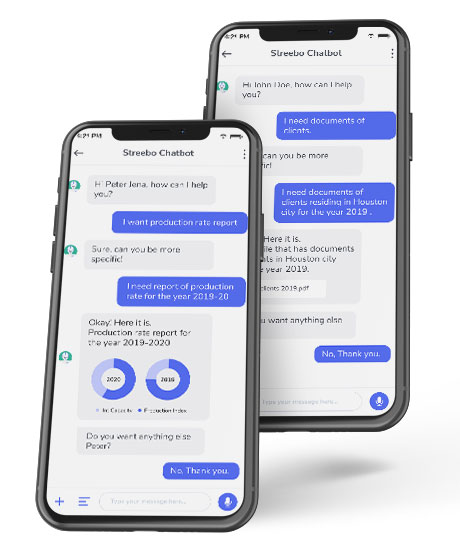 Enter Streebo, an Artificial Intelligence (AI) and Digital Transformation focused company has brought the two technologies together and has created a complete "Conversational Interface" to your existing social software and/or Intranet together. Leveraging leading Natural Language Processing technologies such as IBM Watson Assistant and Social Software such as HCL Connections together, Streebo has created a complete voice and chat interface to the existing Connections software thus adding a "Conversational Interface" to the existing web and mobile interface. Thus allowing users to give it voice commands from voice and chat and messaging platforms such as HCL Sametime, Microsoft Teams and even Slack.
Streebo's Conversational Interface supports the following modules in HCL Connections

Profiles

Wikis

Forums

Communities

Files

Activities
The following features are available in the Streebo's
"Conversational Interface" for HCL Connections

Strong Security
Streebo's Conversational Interface uses top products from IBM, HCL and RedHat to create a secured solution that ensures strict security and access control. Thus your users can only view or post content that they have access to. It leverages the underlying roles and authentication mechanism provided by the HCL Connections (running on IBM Websphere ND) based on the groups and roles set up in the enterprise LDAP.

Omni-Channel Access
Streebo's Conversational Interface for HCL Connections can be deployed on web, mobile and extended to a variety of channels including HCL Sametime, Microsoft Team and Slack. Streebo's bot that works as a Conversational Interface can also be leveraged from voice channels such as Google Home and/or Alexa.

Live-Agent Support
In case the Bot deployed on the Conversational Interface cannot get the relevant answer, the question can be passed to an in-built Live-Agent or a third party live-agent such as Avaya or ZenDesk.

Leveraging Leading Artificial Intelligence powered Natural Language Platforms (NLP)
Streebo's Conversational Interface have a plug-n-play architecture and can use any of the leading NLP engines available in the market such as IBM Watson Assistant, Google Dialog and Amazon Lex to understand the intents and entities passed during the conversation.

Flexible Deployment Models
Streebo's Social Intranet Bot that provides the Conversational Interface can be deployed on-prem or on the cloud. We support IBM Cloud, Amazon AWS, Microsoft Azure and Google Cloud

Flexible Pricing Models
Streebo's Retail Social Intranet Bot can be purchased outright (Capex model) or can be deployed using Pay Per Usage/Subscription model.