CRM Development Company
Modernize CRM to Close Deals Faster. Track & Analyze Customer Interaction.
CONTACT US
Keep Systematic Track of Leads, Prospects and
Conversions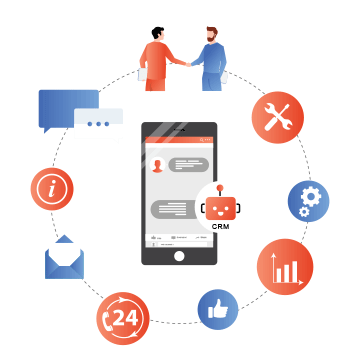 Customer Relationship Management has become an essential part of the modern system of business management. For long lasting and successful business relationships, it is extremely important to get customer information, streamline client interactions and convert leads into loyal customers.

Streebo's CRM mobile application development solution will provide an uninterrupted experience to reach customers and build a relationship.

The CRM application development company is a partner of choice, for companies that wish to strengthen the sales processes via an agile customer relationship management system.
Keep Systematic Track of Leads, Prospects and
Conversions
CRM Software developed by Streebo – a CRM development company is a powerful tool for enterprises to catalyze their lead conversion process. It is the perfect fit for sales team that is always on the go.

Streebo builds CRM software that can be used on all devices and platforms – laptop, desktop, tablets, smart phones etc. on Android, IOS or any other operating system. Starting from the first click or visit to final interaction as the customer, everything is easy to track with a modern CRM system. Record customer information, take notes, tweak deals, schedule appointments, enter crucial information and share all this information with everyone on the team.

Arm every individual with client information and make every client conversation a powerful pitch – thus catalyze lead conversions.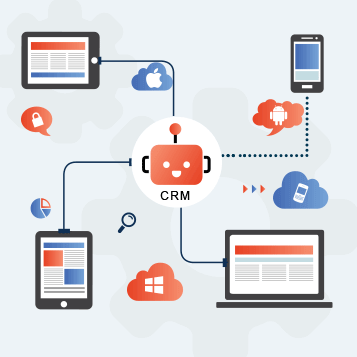 Features of a Smart CRM System

Customer Lead Manager
Automatically connect forms and capture the visitors on CRM system

Contact List Builder
Create a list of leads to form a strong customer base

Sales Pipeline Tracker
Specify & set goals to add notes, send emails and get a quick view of the sales

Task Manager
Assign task, view task status in real-time for framing a better workflow

Event Tracker
Make list, execute and track step-wise-step events

Report Maker
Use insights to create reports and share with team and shareholders
Give Modern Touch to CRM System for Redesigning the
Experience
Streebo's mobile form builder is a set of no code low code tool that helps in creating attractive apps & forms for tracking every customer interaction.

A company can create multiple intelligent forms in no time with the help of form templates just like a crm development company.

With a single click, it is easy to add text-fields ensuring a desired productive flow of work.

The team can effortlessly build mobile forms and deploy them on browsers, tablets and mobiles with a single click of a button.

These forms can be easily integrated with a range of back-ends including Web-Services, RDBMS, ERPs (SAP, PeopleSoft etc.) and legacy systems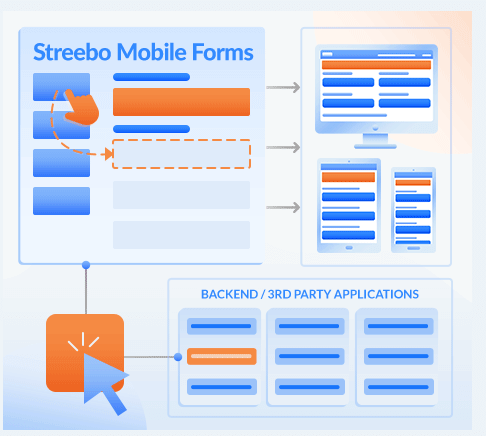 Enter a New World of CRM System Using Chatbot
Streebo Chatbot Builder powered by IBM Technology is a low or no code tool that lets you build secure and scalable chatbots with an easy to use drag and drop interface. It can be seamlessly embedded on web, apps or 3rd party chat messengers like Facebook & WhatsApp. They can be deployed on-premise or on cloud and integrated with any enterprise backends with just a point and click.