Promptly Convert Your
Website Visitors to Customers
Automate your lead processing system to qualify and convert your leads into customers
Explore
Set Up Your Sales & Marketing Team
with a Smarter Lead Capture System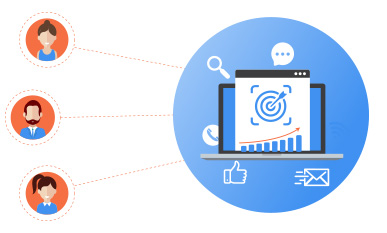 Conventionally, a lead takes days to process as it goes through the CRM tunnel, and finally get qualified. Modern Lead Capture Software involves automatic capture of the lead name, email address, phone numbers using simple forms irrespective of the company size, type of industry or geographical region – all this with fewer errors, powerful analytics and quick conversions. Streebo DXA powered lead capture software lets the company easily build multiple forms with no-coding to automatically collect forms, gather & store data, have a productive conversation via intuitive Streebo chatbot and view quick reports.
Catalyze Lead Conversion with
Powerful Lead Capture Software
The Sales Team always aims to convert more leads in less time and at a lesser cost. With modernization at the forefront, it is now possible for sales teams to quickly qualify leads and follow up with them and drive these leads to conversions. When a company uses the right lead capture software, all team member can quickly add new leads in the system at the time of the new incoming message, incoming call, a new message on a social network, a new email or a new website visit and communicate about it with chatbot conversations. Companies can now easily and quickly add the lead in the system and create a new database for conducting efficient business resulting in more conversions by using low-coded personalized lead capture software.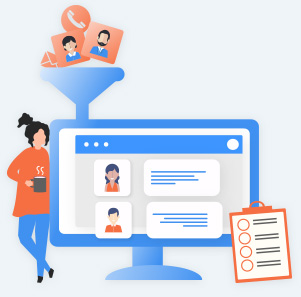 Features of a Smarter Lead Capturing System

Quickly Send Sequenced Emails

Analyze Lead Data and Bifurcate It Based on Set Parameters

Intelligently Gather Valuable Information about Leads

Automatically Collect Forms and Save Leads

Generate Powerful Live Reports
Recreate the Lead Capturing Experience
Using Smart & Intelligent Forms
Streebo's mobile form is a set of no code low code tool that helps in creating attractive mobile data capture app. A company can create multiple intelligent forms in no time with the help of form templates. With a single click, it is easy to add text-fields ensuring a desired productive flow of work. The team can effortlessly build mobile forms and deploy them on browsers, tablets and mobiles with a single click of a button. These forms can be easily integrated with a range of back-ends including Web-Services, RDBMS, ERPs (SAP, PeopleSoft etc.) and legacy systems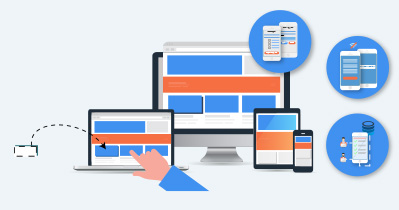 Take the First Step Towards Interactive
Lead Capture Using Chatbots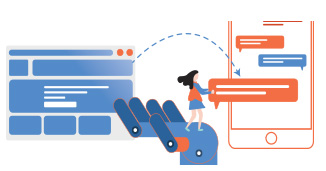 Streebo Chatbot Builder powered by IBM Technology is a low or no code tool that lets you build secure and scalable chatbots with just drag and drop. It can be seamlessly embedded on web, apps or 3rd party chat messengers like Facebook & WhatsApp. They can be deployed on-premise or on cloud and integrated with any enterprise backends with just a point and click.