Untangle the System of Project
Management
Make priority-based plans, schedule efficiently and view the instant impact of resources.
GET PERSONALIZED DEMO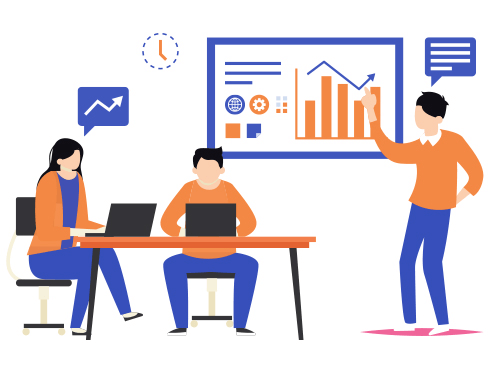 Plan-Systematize-Administer
Every Project Effortlessly
This is an age of fierce competition, and change is imperative. Automation is making headlines, and businesses are taking cue, those who still use the rote and manual project management tactics will not be able to compete with smart organizations. Upgrade your project management tactics with Streebo's project management software. The modern project management tool will assist your team to plan and monitor projects and achieve better results with less efforts. Well organized project management and team collaboration can be the difference between success and failure.
Modernize Your Project
Management System
A Project Management Application development company like Streebo helps businesses build tools that assists in managing projects, and daily activities with ease. With the right implementation of project management software, the entire organization can experience improvement in delivery and productivity attaining the goal of having an agile work environment system to manage projects online along with handling thousands of tasks easily. Project management software saves ample time of teams, takes care of every task and maintains the focus on core operations. Based on business requirements, intelligent project management software works as the right combination of tools & protocol to help business move forward rapidly. With Streebo's project management tool, team members can customize workflows, add multiple customized fields, see task status and focus on important activities. They can also receive smart notifications and eliminate redundant activities.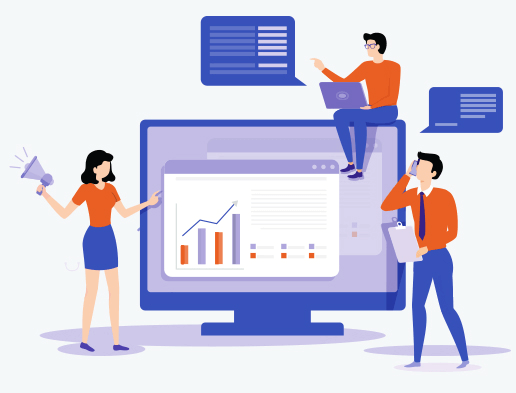 Implement Effective Project Management with
These Powerful Features

Easy Project Management
Plan & organize complex tasks into manageable portions in a task flow

Smooth Collaboration
Near or far, easily collaborate with employees, consultants, clients or vendors

Track All Issues Quickly
Examine the workflow, identify and fix all workflow related issues

Effortless Document Management
Scan, upload and store latest version of project documents, presentation or spreadsheets and provide access to your team

Track Project-wise Time
Keep track of team members to understand the invested and allotted working time on a project

Get Better Insights
Get detailed reports and take informed decisions to schedule and progress every critical task
Implement Modern Project
Management Approach
Using Smart & Intelligent Forms
Streebo's mobile form is a set of no code low code tool that helps in creating attractive mobile data capture app. A company can create multiple intelligent forms in no time with the help of form templates. With a single click, it is easy to add text-fields ensuring a desired productive flow of work. The team can effortlessly build mobile forms and deploy them on browsers, tablets and mobiles with a single click of a button. These forms can be easily integrated with a range of back-ends including Web-Services, RDBMS, ERPs (SAP, PeopleSoft etc.) and legacy systems.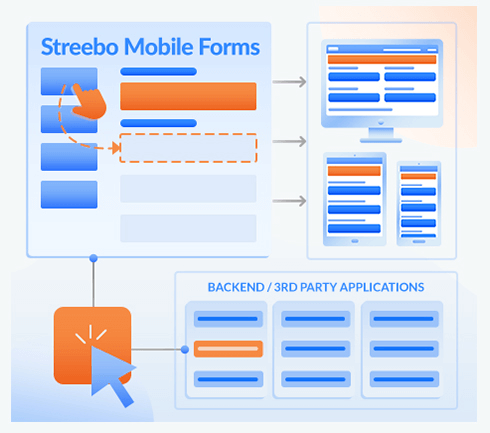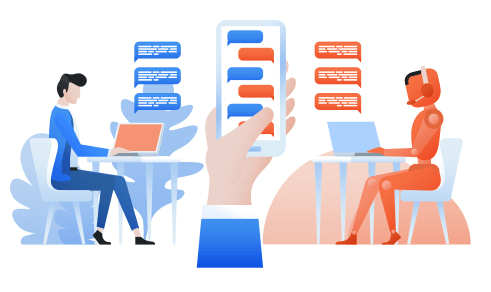 Bring Effortless Innovation
Using Chatbots
Streebo Chatbot Builder powered by IBM Technology is a low or no code tool that lets you build secure and scalable chatbots with just drag and drop. Chatbots for project management automates project related tasks and helps in effective collaboration. It can be seamlessly embedded on web, apps or 3rd party chat messengers like Facebook & WhatsApp. They can be deployed on-premise or on cloud and integrated with any enterprise backends with just a point and click.
Want to build a Uniquely Powerful Project Management Software for your enterprise?
CONTACT US TODAY!