Chatbots and Virtual Assistants have now become buzzwords.

There are many reasons why Bots are so appealing. They are convenient, efficient, and often quite accurate. But the most compelling reason to use Virtual Assistants is that they can free up our time for more important tasks. Imagine never having to wait on hold again or spending hours online looking for the perfect product. With Virtual Agents, all of that could become a reality.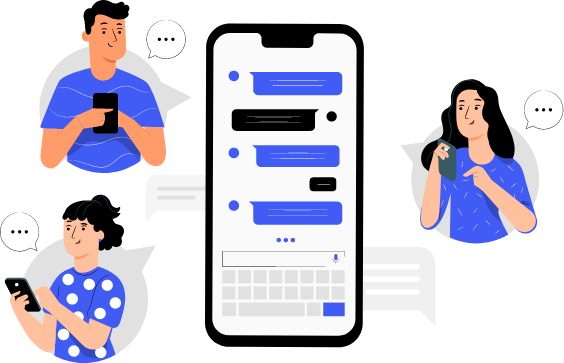 Journey to the New Automated World with Smart, AI-powered Cognitive Assistants
With the advancements in Artificial Intelligence, Bots have revolutionized the Business World in two primary areas –

Query Resolution

Lead Generation
Bot applications have revolutionized query resolution and lead generation by improving operational efficiency. According to a report by Drift, they help 55% of businesses in generating high-quality leads.
Chatbot Statistics for Customer Acquisition

Today 56% of people prefer messaging to calling customer service. 53% of people are more likely to shop with businesses they can message.

With advancements in digital transformation technology, now both companies and customers expect a faster response that can gauge cultural nuances, resolutions to their queries with human-like intelligence, a notable reduction in the human intervention index, and finally, a reduction in operational cost resulting in a higher ROI.
Bot's Business Challenges that You Can't Ignore
Artificial Intelligence and Natural Language Processing technologies have the potential to transform the way business is conducted. They boost the customer satisfaction index, employee productivity, and key business operations. Still, most Enterprises are yet to leverage it in an optimal manner.

Most of the Virtual Assistant solutions businesses are dealing with, are still struggling to understand cultural behavior and customer intent. They are unable to adapt to business users' needs and make real-world transactions such as "Make a Payment" or "Order Now", etc. This leads to a vague bot with a minimal adoption rate that turns out to be a business liability on grounds of costs and resources.


The most possible reasons are:
Lack of understanding and data clarity.
Absence of security measures.
Dearth of digression and disambiguation-solving abilities.
Lack of Natural Language Processing capabilities.
Lack of context.
Slow response time
Lack of Self-Serve approach.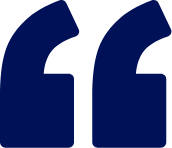 Solution? A Conversational, AI-powered Cognitive Assistant with a pre-configured knowledge base of Enterprise-specific use cases.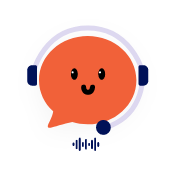 Chatbot technology adoption by business based on size (2022)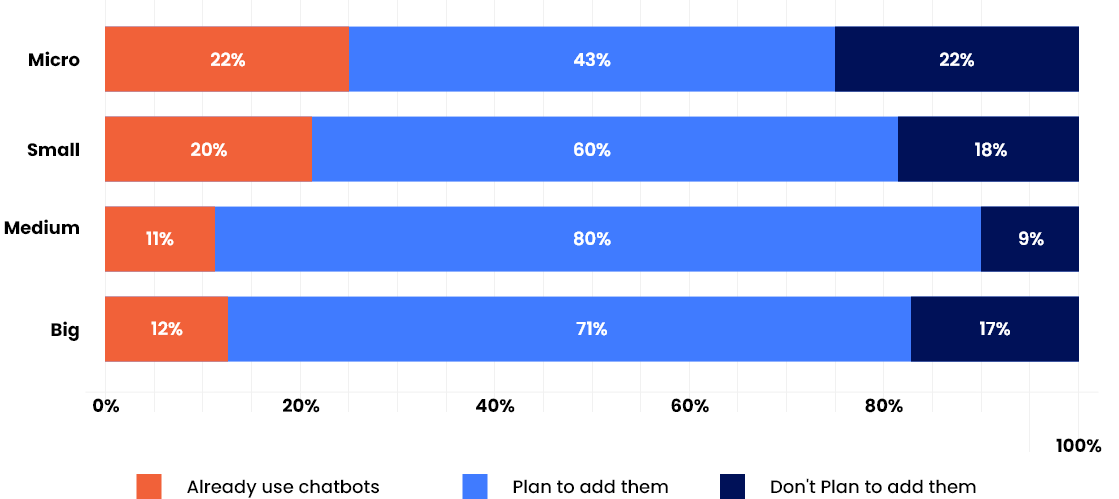 From the above infographic, we can see that the Chatbot adoption rate is still low. Reasons? Let's dig deep to see the real reasons: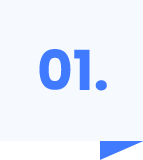 Most of the Virtual Agents the businesses own are – FAQ Bots. They cannot process complex queries and multilingual requirements. They lack Enterprise specific transactional abilities.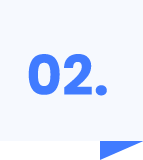 In today's fast-paced lives, businesses need a one-stop solution, a next-gen Smart Bot with Cognitive skills. A solution where they can perform all actions in a few clicks. Moreover, a solution that can take on versatile use cases, built on a strong NLP engine that understands the conversational flow is necessary.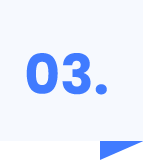 Moreover, they must ease the pressure on customer service executives without much IT dependence.
The bot lacking all these characteristics often proves to be a liability to the organization instead of becoming an asset.
The retailers like Rare Carat transformed their business by shifting to a Smart Virtual Assistant with transactional abilities. This Virtual Assistant handles queries about the cut, color, and clarity of diamonds. With this smart solution, the organization has managed to gather a strong user base of around 1,234,770 with 2,296,117 interactions on its platform.

Similarly, American Express with their chatbot Mezi set a breath-taking record of 60% online bookings via Virtual Agents.
Such success stories are evidence, that following a holistic and strategic professional approach while rolling out a bot, can transform the business and give it good traction.
Best Practices for the Successful Rollout of a Smart, Industry-Specific Cognitive Solution
Chatbot Statistics by Revenue
$7.3

billion
Projected savings by banking sector from using chatbots
$3.9

trillion
Projected value of AI-derived business
$0.70
Projected chatbots savings per interactions
Let's learn the best practices for the successful Roll out of Virtual Assistants
Pre-Roll-Out Best Practices
01.
Set Clear Goals & Expectations for Your Virtual Assistant

Pre-defined goals ease the process of rolling out Virtual Assistants. Before deploying a Virtual Assistant, consider the following aspects:

Your goals must be able to answer the following questions:
What is the primary objective of rolling out a Virtual Assistant – is it for marketing, customer support, or lead generation?
Which area of your business needs a Virtual Agent the most?
Who is your target audience? Are they new visitors, existing visitors, or returning visitors?
Which products or services generate the most volume of interactions with customers?
02.
Identify the target audience

Identifying the target audience is necessary to get a deep understanding of the customer (preferences, choices) that helps to deliver a seamless experience. Successful recognition of purpose and target audience are the pillars to match customers' intent and expectations.
03.
Choose the right type of Bots

Requirements of organizations vary on the grounds of sectors and sizes. It is crucial to understand what type of Virtual Assistants are to be used to engage customers in an effective manner.
There are two main types of Virtual Assistants:

Rule or keyword-Based Bots: These Bots are specifically command-based or scripted Bots that follow a predefined path, script, or dialogues while conversing with the users. The user here picks from the explicit options given by the bot to get a relevant response. But they are limited to specific chat flow only. With a slight variation or disambiguation occurring, they fail.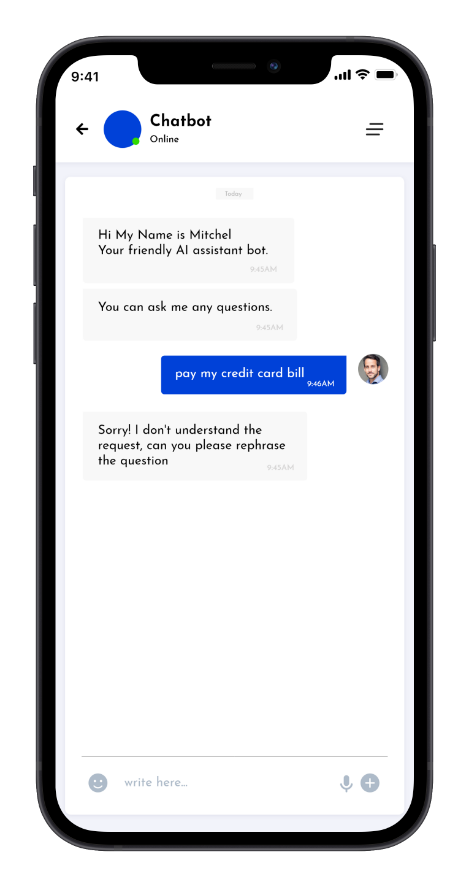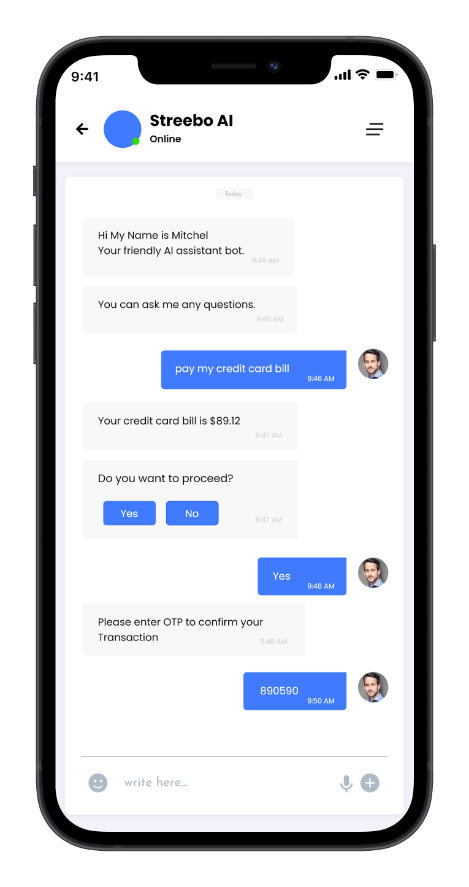 Transactional Bots: The Transactional Virtual Assistants are also known as Smart Bots as they make use of NLP and NLU (Natural Language Understanding) technology to understand the customer's intent. They come with transactional abilities as they are integrated with backends and can handle variations in conversational flow to get the job done accurately.
04.
Choose a powerful NLP engine

A Virtual Assistant with NLP and NLU capabilities is a proven asset to the business. It delivers Smart and Scalable on-demand solutions to the end users. So, make sure that your Virtual Assistant Partner is integrated into trusted and powerful NLP engines like – IBM Watson, Google Dialog, or Amazon lex. According to a report by Gartner in 2022, these industry-leading NLP engines are highly secure and handle digression and disambiguation effectively.
05.
Pick the most appropriate use cases

From a business point of view, understanding and inculcating all appropriate use cases based on business requirements and services is highly intriguing. Ensure it includes key use cases that provide maximum ROI and address the audiences' pain points effectively.
06.
Calculate the Bot intelligence index

There is no use in rolling out a Virtual Assistant that cannot respond with at least 90% accuracy; instead, we should focus more on improving its accuracy index by incorporating more use cases and by learning consumers' viewpoints and wants.

Bot intelligence should be measured by the formula:

Bot intelligence index = Number of questions answered correctly/the number of relevant questions asked.
07.
Integrate Virtual Assistants where your customers are

Decide on which platforms, – a specific channel or multiple channels you will integrate your Virtual Assistants. You want to pick a Bot that can manage multiple digital touchpoints, like WeChat, SMS, WhatsApp, Facebook (Meta), HCL Same Time, Slack, MS Teams, Telegram, etc. It is best to go for an omnichannel AI-powered conversational solution that can manage interactions across all channels from one unified system.
08.
Begin with phased adoption

Start with a phased approach for your bot implementation. It is recommended to start small and then evolve gradually. You can start with a Minimum Viable Product that could encompass a few key use cases. Then, build it incrementally with the progression of new features and functionalities
Drive business growth with effective "Post-Roll-Out" Virtual Assistant Best Practices
A.
Devise an Effective Enterprise Bot Communication Strategy

For a successful rollout of a bot, it is crucial to effectively communicate about the upcoming release to your constituents or prospects to make the target audience aware of the potential release or launch. For this, it is necessary to devise an Enterprise's bot communication strategy that involves various touch points – Email marketing, WhatsApp/SMS campaigns, Social Media Posts, conferences, etc. Creating banners, organizing webinars, and customer conferences post-rollout of your Assistant play a vital role in driving business.

Rolling out a feature-rich Smart Virtual Assistant, well-integrated with backends, is the entrenched element but marketing it well to the target audiences is equally noteworthy.
B.
Start Mapping the Customer Journey

Regulating feedback from the customer and inculcating it with your business processes – features, development, training, and deployment phases are very important. To convert visitors into loyal customers, it is essential to know about customers' experiences and bridge the gaps. This assists in making your Virtual Assistant flawless. This will also result in a tailored product or service generating meaningful information with higher conversion rates and seamless customer experience.
C.
Leverage analytics to measure adoption and effectiveness

A quality analytics platform allows you to drill down to conversations and track the performance of your bot in real time. You can measure the Virtual Assistant's performance with the following parameters –


Percentage of accurate responses when the volume is at the peak.
Number of messages the Virtual Assistant is unable to process.
Total conversations per day.
Goal Completion Rate as a percentage of total conversations.
Fall Back Rate – the percentage of times the Virtual Assistant failed or experienced a near-failure situation.


Reviewing conversations and performance with implicit analytics helps you understand the areas your customers tend to need support and pursue ongoing training to make it incrementally intelligent.
D.
Continuous On-Job training and Testing

Once your Virtual Assistant is rolled out, it is crucial to understand how it's performing, and based on that, continuous training of Bots with thorough testing procedures is needed to ensure quality human-bot interaction.
Why AI-powered Streebo's Smart, Omnichannel, Industry-Relevant, Cognitive Assistants?
Streebo, a leading AI and Digital transformation company is an expert in rolling out Smart, Powerful, and Scalable Cognitive Assistants. Our premium solutions automate enterprise-specific tasks by understanding the natural language inputs and multifaceted field requests. Powered by AI and powerful NLP engines (IBM Watson, Amazon Lex, and Google Dialog Flow), Our Smart Cognitive Assistants are omnichannel and come with pre-built adapters to integrate well with any backend system – SAP, Oracle, workday, etc. Moreover, the premium solution can be deployed on diverse platforms for multiple domains to extend the digital experience.

Our Smart Cognitive Assistants ensure effective human-like conversations and deliver prompt responses with 99% accuracy. This leads to a higher customer satisfaction index with a decrease in operational cost which results in a boost in ROI.

Our pre-trained Smart AI-powered Bots or Cognitive Assistants (COGS) ensure personalized and highly interactive customer experience with the following characteristics.

Diverse support capabilities
Ensures customer engagement with the support of 38+ languages, understands customer language, and responds in the same promotes self-service

Rapid Roll-Out
Reduces time-to-market and deployment efforts.

Interactive channel adapters
Provides quick extension of the web & mobile application across various messaging platforms including WhatsApp, Facebook Messenger, Google Chat, SMS, Telegram, Viber, Instagram, Signal, Google Home, and Amazon Alexa, among others.

On-Prem or Private Cloud
Powered by AI and NLP capabilities, it allows the secure deployment of Bots on your own infrastructure integrated with your own firewall. Streebo offers customized pre-trained, pre-integrated Bots on industry-recommended platforms like GCP, AWS, and IBM Watson. Customers can choose the cloud provider and/or NLP of their choice.

Ease of Development & Maintenance
Streebo's Smart Cognitive Solution is built using open standards, thus making it easy for both Line of Business (LOB) and people in IT to assemble, integrate and manage the solution moving forward.
Business Benefits with Streebo's Industry-Geared Solution
Today, Smart people need Smart solutions. They require prompt responses, scalability, and flexibility in performing actions. According to Juniper research, 55% of businesses that use Smart transactional Bots generate more high-quality leads. In fact, 71% of users prefer conversations with Smart Bots because they can provide quick answers and get the job done effectively resulting in a 35% reduction in operational costs.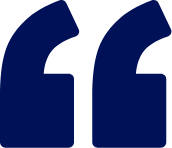 Recently, a Middle East Logistics Company has streamlined its key business operations with Streebo's Smart Conversational interface. They achieved a 3X jump in leads by placing a lead-generation AI-Bot on diverse platforms.
As described in detail above, Streebo's Smart omnichannel Bots powered by AI and NLP, are equipped with many advanced features –

One-stop channel integration

Smart OCR

Named entity recognition

99% accuracy

Faster customer acquisition

Transactional abilities

Built-in 24X7 live agent support
With this advancement, businesses can achieve a competitive edge and drive business growth with a boost in ROI.

In addition, Our Smart AI-powered Industry-Specific, Omnichannel Solutions-

Increase Customer Engagement
It recognizes the prospects who are interested in products and offers help to customers in finding the right product. It gives suggestions and personalized recommendations.

Cut Cost with Omnichannel Presence
Streebo's Smart Solutions are Omnichannel and incorporate Industry-specific use cases. They are designed to increase leads and transactions and handle purchases from start to finish with decreased costs.
Moreover, they –

Give round-the-clock services

Improve customer satisfaction

Handle multiple tasks simultaneously

Streamline the sales process

Automate multiple business key processes
With expertise for over a decade, our team of experts can roll out highly secure, omnichannel, industry-specific, pre-trained, and personalized smart solutions that can expand your presence. These intelligent Cognitive Solutions can be made available across different channels such as Websites, Mobile Apps, and Social Media Platforms using conversational style requests via Voice & Chat commands.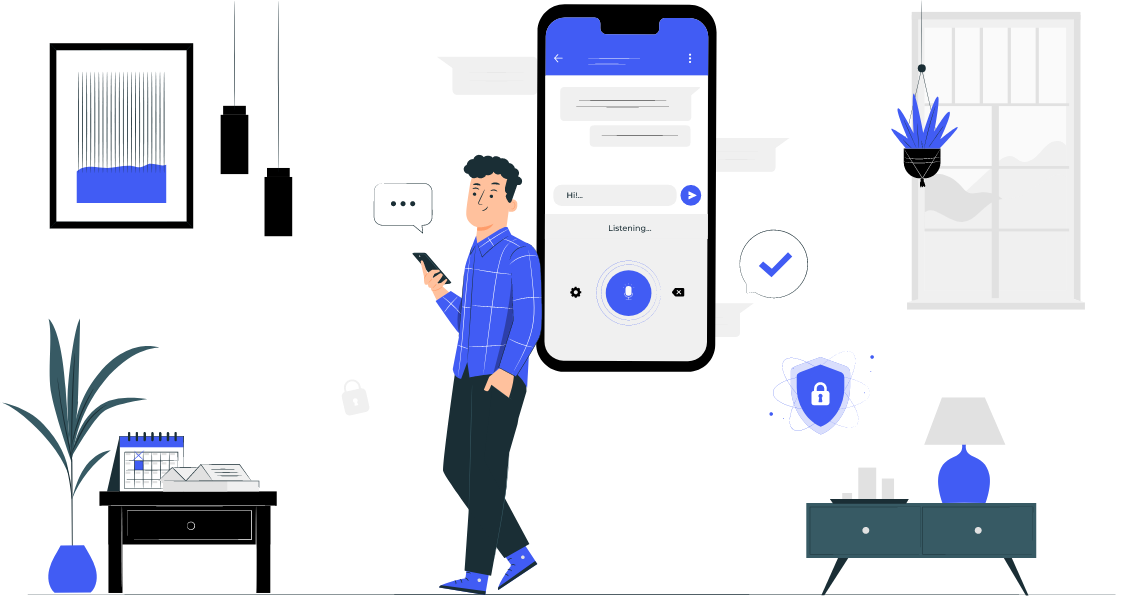 So, if you are looking for a solution that can scale your business presence across multiple channels, then Streebo's enterprise-grade, ready-to-deploy, smart omnichannel solutions are your best bet!

Make a visit to our bot store and book a demo today to preview the library of entire Smart, cloud-ready solutions.
Our Pricing Model
Customers have an option to "Buy" the virtual agent with a one-time fee or "Subscribe" for a fixed monthly charge.
MVP (Minimum Viable Product) virtual agent includes

3 transaction used cases.

1 backend integrations

50 FAQ's

Channels – Web, Mobile App, 1 Social media channel such as WhatsApp, Facebook Messenger, SMS, et.al.

Capex Option
You can choose to buy the product with an upfront amount or

Opex Option
You can opt for a monthly subscription-based service with no upfront setup fee.

Pay Per Usage
This is a conversation-based subscription as you have to pay according to your usage.