Trusted By




















Deliver Exceptional Experience with Streebo's Smart AI Chatbots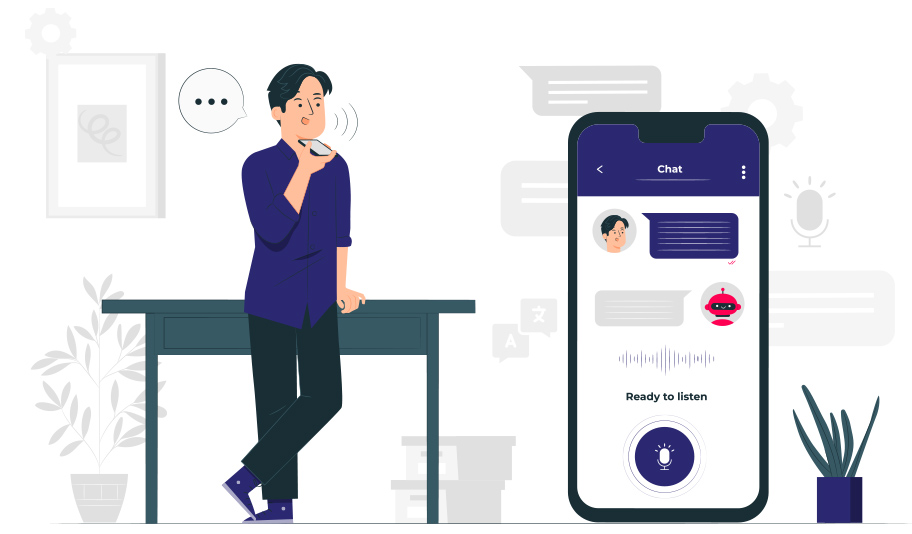 Streebo offers a whole library of Multi-Lingual Pre-Trained Chat and Voice Bots across a variety of industries and domains. Powered by Artificial Intelligence technology from Google, IBM & Amazon Streebo's Bots are highly intelligent and accurate. Customers can choose from leading Natural Language Processing Engines such as Google Dialog Flow, IBM Watson Assistant or Amazon Lex.
We offer Smart AI Chatbots across the following Industries

Retail

Banking

Insurance

Healthcare

Finance

Government

Education

Telecom

F & B

Utility

Logistic

Manufacturing

Oil & Gas

Airline

Automobile
Streebo Smart AI Chatbots have built-in intelligence for specific roles and functions within the Enterprise.
Streebo's Bots are trained in the following business functions.

Customer Service

Marketing

Sales

Human Resources
Smart & Intelligent Bots
Streebo's Bots are guaranteed to be

99%

accurate. This means that if you ask our Bots 100 questions we guarantee that it will answer at least 99 of them correctly.
Streebo's Bots are Omni-Channel
Streebo Smart Bots can be deployed across various platforms and channels including Web, Mobile, Social Media
Channels & Enterprise Messaging Platforms:

WhatsApp

Fb Messenger

WeChat

BiP

Skype

Android Messaging

Telegram

Signal

SMS

Viber

Phone/IVR

Apple Messaging

Google Home

Amazon Alexa

MS teams

Slack

HCL Smaetime

Google chat
Multilingual Support
Streebo's Smart bots support 38+ languages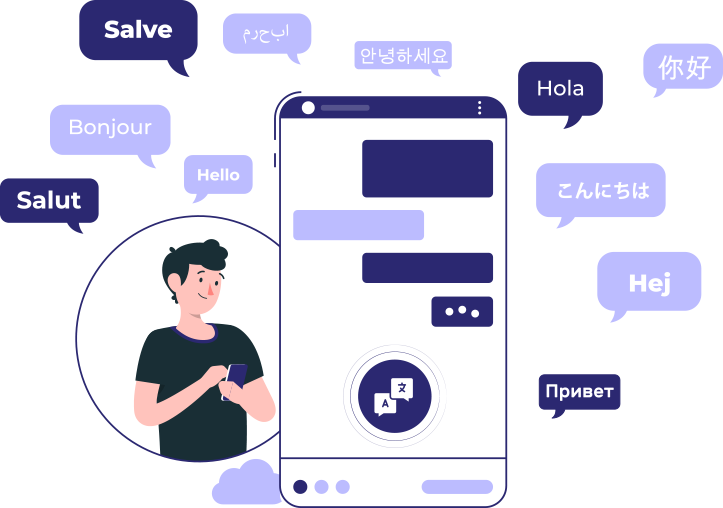 Request a Personalized Pre-Trained Bot Store Demo
from our Chatbot Experts
We ensure you're matched with the right talent based on your requirement.
Pre-Integrated with Enterprise Systems
Streebo Bots are pre-integrated with a variety of legacy systems used across the Enterprise including SAP, ServiceNOW, IBM Cognos, IBM FileNet, HCL Domino, HCL Connections, HCL Commerce, Workday among others.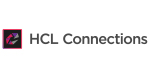 Live-Agent Support
Streebo's Smart bots come bundled-in with Live Agent functionality. They can also be integrated with existing Live Agent solutions.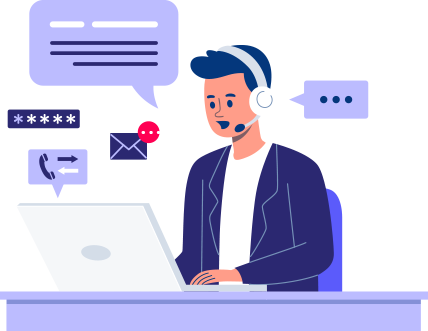 Ease of Maintenance
Streebo's bots leverage Artificial Intelligence technology from leading providers such as Google, IBM, and Amazon. Customers can choose to use any of the leading Natural Language Processing Engines including Google Dialog Flow, IBM Watson Assistant or Amazon Lex. Further, our bots are assembled using Streebo Bot Builder tooling. This is a low code no code, development time only tooling that allows for rapid assembly of highly intelligent Bots. There is no dependency at run-time from this tooling and customers can choose to enhance and maintain the bot using standard IDEs such as Eclipse or Visual Studio.
To learn more about our Cutting-Edge Chatbot Builder.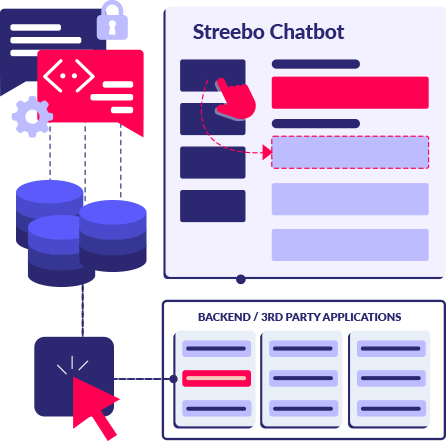 Streebo Smart Bot Benefits
in Numbers!
0
%
decrease in
operational cost
0
%
increase in
employee productivity
0
%
increase in
customer satisfaction
0
%
reduction in
customer service calls
Go Beyond FAQ Chatbots with Streebo's Smart Bots
Streebo Smart Bot
Leverage the true power of Streebo's Smart Bots with support for transactional services like manage tickets, bill payments & more, all via the same chat & voice interface!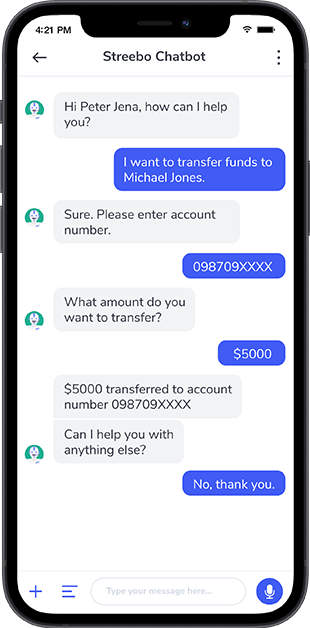 Other Chatbots
Lack of transactional capabilities, no smooth transition to a live agent, unable to detect spelling errors & more, all such limitations give a dissatisfying experience to the users!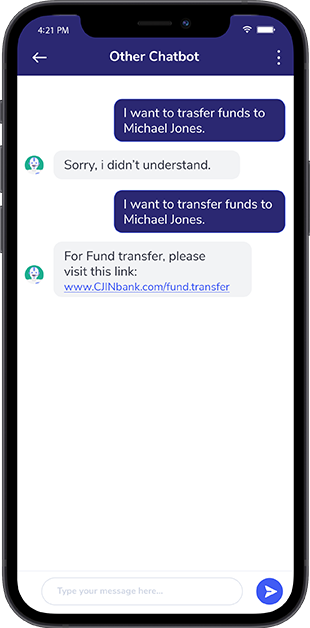 Pricing Options
MVP (Minimum Viable Product) bot includes:

3 transactional use cases

1 backend integrations

50 FAQ's

Channels – Web, Mobile App, 1 Social media channel such as WhatsApp, Facebook Messenger, SMS, et.al.
Capex Option

You can choose to buy the MVP Bot.
Opex Option

You can choose to Subscribe to the MVP Bot at a monthly charge with no upfront setup fee.
Pay Per Usage

This is a conversation-based subscription and tied to the number of conversations, hence there is no constraint on the scope.