Delivering the Smartest Chatbot Experience
Offering high-end and quality-rich chatbot development services to brands
Get a Personalized Demo
Modernize the way your brand communicates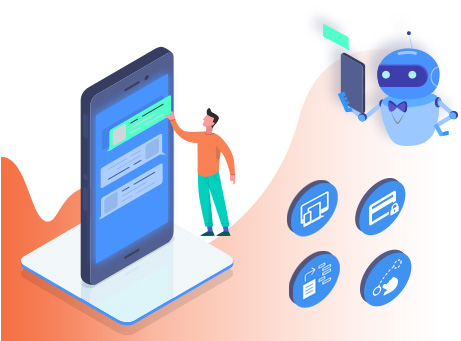 Do you wish to modernize your brand and establish smart communication channels for customers and staff? Then the new age AI messaging bot is the key. Deploy chatbots on your website, mobile app or social platforms like Facebook Messenger and WhatsApp. Simplify communication using a powerful Chatbot experience on your digital properties.
Build Your Chatbot With Streebo's Chatbot Builder
Streebo – a chatbot development company – has built a revolutionary chatbot builder providing chat assistants using drag and drop builder. These chatbots can answer basic to very complex queries through its machine learning ability after identifying user intent. Natural language processing ability allows the chatbot to understand messages in users' language. Integrate chatbot with a website or any 3rd party applications like WhatsApp, Facebook and many more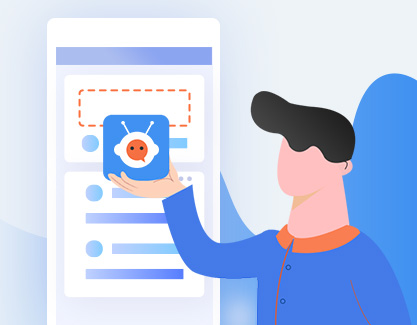 Transform your brand image and get more visitors to the website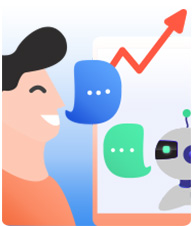 Deploying a Chatbot on website, app or social will immediately give your brand a modern appeal. Additionally, the bot will also attract more visitors to your website. More the number of visitors, the more opportunity you have to make your brand known and build relationships. Chatbot provides you the weaponry to drive users to your company's website – this finally increases the sale. A personalized 24×7 assistance for the customer saves time, money and workforce. Most of the commonly asked queries are quickly resolved by the chatbot. What's more? You can easily get insights and analyze consumer's behavior thus make informed decisions.
Key differentiator of Streebo chatbot builder

Faster time to market with app
automation

Leverages secure IBM
Watson technology

Seamless integration with
enterprise backend

Easy chatbot modification
with drag and drop builder

Single code base for
cross-platform, cross-device
deployment

Lower support and
maintenance costs
How Streebo helped a leading credit cooperative society increase reach by deploying Chatbot on Web, Mobile and Facebook Messenger