All you want to know about
Chatbots, Virtual Agents,
Virtual Assistants
Chatbot: a journey… not a destination
Request A Demo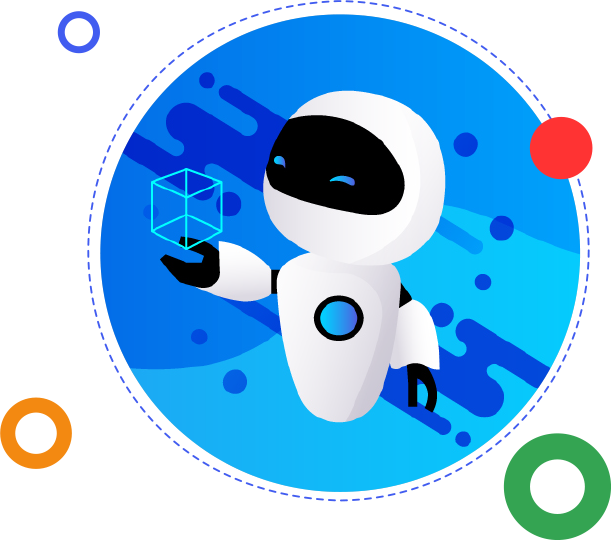 Trusted By




















Streebo, a Conversational AI company
At Streebo, we specialize in Conversational AI, Chatbots and Virtual agents and have rolled out a whole library of pre-trained Chatbots for a variety of Industries and Domains. Our Chatbots are powered by leading NLP engines like IBM Watson, Amazon Lex and Google Dialogflow.


Government

Education

Oil & Gas

Manufacturing


Airline

Logistic
Library of Pre-Trained Chatbots or Virtual Assistants across a variety of Industries and Domains

Built-in Domain Intelligence
Streebo has over 50+ pre-trained Bots available for a variety of use-cases and industries. Check out our Bot store and take a tour of bots that are relevant to your industry or use-case

Omni-Channel Bots
Streebo's bots are omnichannel that is they work across social media channels such as WhatsApp, Facebook Messenger, Google Chat, Skype and even SMS. They are integrated with voice channels including Amazon Alexa, Google Home and common Phone IVR systems. Finally, our internally facing bots are compatible with Microsoft Teams, Slack, HCL Sametime among others.

Smart & Intelligent Bots
Streebo's Bots are guaranteed to be 99% accurate which means they will answer at least 99 out of 100 relevant questions correctly. Further, our industry-specific bots are pre-trained with domain and use-case specific intents.

Pre-Integrated with Enterprise Systems
Streebo's Bots are pre-integrated with common enterprise backend such as SAP, ServiceNow, Workday, Cognos, FileNet, Commerce, Connections among others. This allows rapid deployment of intelligent and transactional bots across different use-cases.

Built-In Live Agent Support
Streebo's Bots come in with built-in Live Agent Support. Further connectors to common Live Agent software such as Zen Desk, Avaya and Mavenir are also available.

Multi-Lingual
Streebo's Bots are multi-lingual with support for over 38 languages.
So Whether you are looking for Chatbot Consultants, Chatbot Developers or Chatbot Testers that are well versed in platforms like IBM Watson Assistant, Google Dialogflow, Amazon Lex or open-source platforms such as RASA and Wit.AI – Chatbot Developers that know AI/ML techniques, understand NLP engines and can code with technologies like Node.js, Javascript and Java … we say look no further. With 1000s of Bot projects under our belt, our chatbot development team has much experience with rolling out highly intelligent, enterprise-grade secured Bots.

Further, with our pre-built assets, we can accelerate your Bot journey and rapidly roll out highly intelligent and smart bots. Check out some of our case studies of successful Chatbot projects.
Chatbots Overview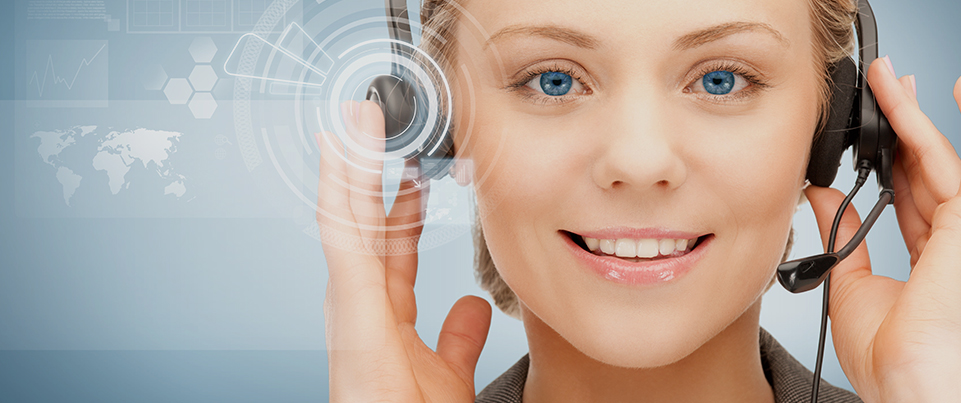 Chatbots are software programs that can simulate human conversations. They are also known as Virtual Agents, Virtual Assistants and Bots among other names. Essentially, you can ask a question to any Chatbot program and if done right, they will respond with accurate answers. Needless to say, they have to be first fed the right information. This part of feeding information is known as Chatbot training. Oftentimes, this "bot training" process takes a long time before the bot becomes reasonably intelligent and can give meaningful answers. Building highly accurate bots is a long-tail problem. Once you get the Chatbot design right and next feed it with the right data it could become a potent tool that has a range of applications across the Enterprise. According to a study by Juniper Research, Bots will save companies over 11.2 Billion Dollars by 2025.
Game Changer for the Enterprise
Chatbots have found multiple applications across industries. Right from managing customer service to assisting in sales or marketing to employee assist in the form of "HR Bots", this game-changing technology has found a wide range of applications across the enterprise. For instance, a customer service Bot in Banking can assist the customer with Fund Transfer or ordering a lost checkbook. A CSR bot for Retail on the other hand can help a customer track an order or guide a prospect on return policy for the company products. A Government Service Bot can improve citizen service by providing a range of services which otherwise is done on the phone or in person. Calls that are otherwise managed by large call centers manned by dozens, hundreds or often time thousands of CSRs can now be handled by Bots that can answer these calls 24 X 7. Typically these bots are deployed on Web & Mobile Channels.

There are five categories of Bots in high usage across various industries. Depending on the use-case and industry, some bots have better ROI than others.

Chatbots for
Customer Service

Chatbots for Sales
Teams

Agent or Distributor
facing Chatbots

Marketing (Prospect
facing) Chatbots

HR & IT Chatbots
(Employee facing)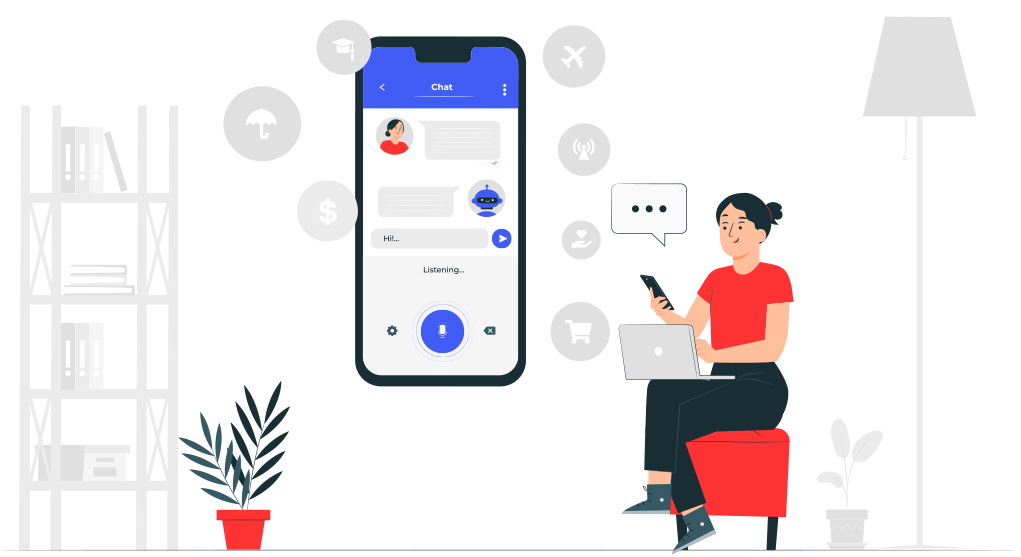 Further, with the advent of social media platforms such as Facebook Messenger, WhatsApp, Signal, Telegram, Skype, SMS among others, enterprises have an opportunity to open up communication with their customers over these channels. New Voice devices such as Amazon Alexa and Google Home are finding usage in our everyday lives. The same applies to internal-facing channels such as Microsoft Teams or Slack or SameTime. Organizations are finding a huge surge in traffic over these asynchronous channels as they are now in vogue. Again, managing these channels with real humans is oftentimes cost-prohibitive. On the other hand, a smart Bot can manage these channels 24 X 7 and not only save costs for the organization but also open new channels to generate revenue (on external channels) and save costs by leveraging Bots on internal channels. Net-Net, Chatbots or Virtual Agents/Assistants are game-changing technology for the Enterprise (both large and small).
Request a Personalized Pre-Trained Bot Store Demo
from our Chatbot Experts
We ensure you're matched with the right talent based on your requirement.
Types of Chatbots
There are two kinds of Chatbots

Keyword-based Chatbot

Artificial Intelligence Powered Chatbots
Keyword-based Chatbot
Keyword-based chatbots manage the training data in simple relational or NoSQL databases and when the user posts a question they simply do a search or match based on the keyword provided. These are rudimentary bots and are good for simple use-cases wherein the user gives commands based on a specific set of instructions. Users can't do conversational style requests, rather they are simply guided step-by-step using a pre-built instruction set or flow with these bots.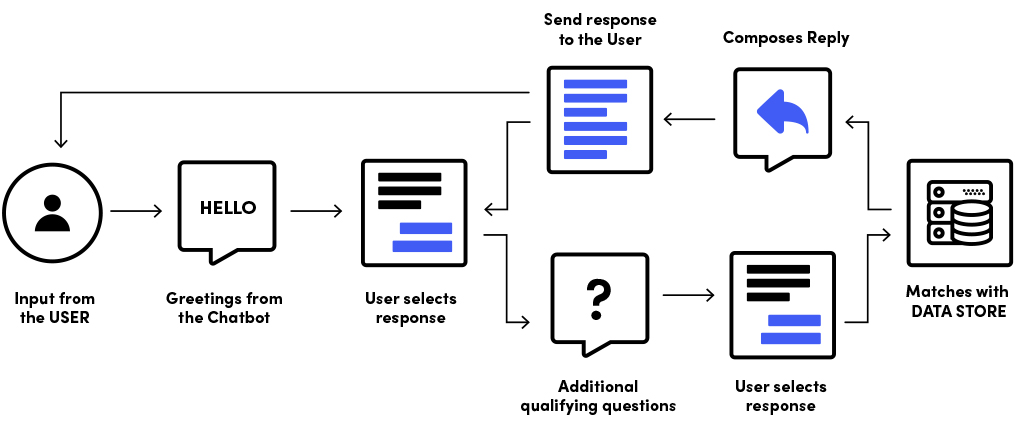 Artificial Intelligence Powered Bots
Artificial Intelligence Powered Bots on the other hand leverage Neural Networks, Machine Learning and Deep Learning techniques to organize information. Once the right training data set is provided then AI powered Chatbots can be highly accurate and can simulate humans more closely than keyword-based chatbots. Top companies have rolled out AI-based Natural Language Processing engines that not only organize the information using the latest Machine Learning techniques but also come pre-packaged with large datasets. According to a Forrester study, IBM Watson Assistant, Google Dialogflow and Amazon Lex among others are the leading NLP engines that can help roll out Enterprise-Grade Bots.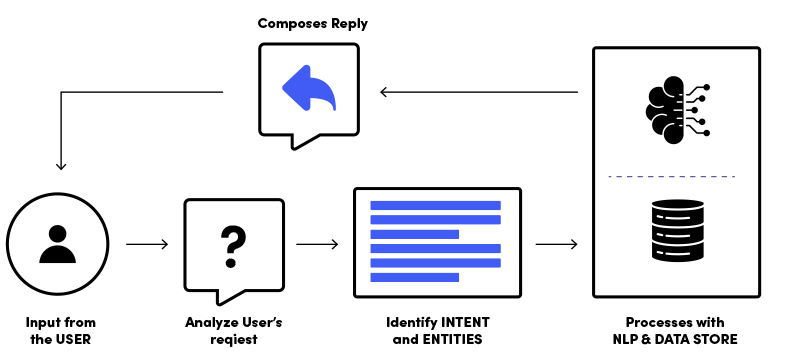 Based on our experience with rolling out multiple chatbots across industries we have divided Enterprise Chatbots into three broad categories. The salient features of each category have been listed. The most customer journey for Enterprise Chatbot rollout will be from left to right.
Chatbot Categories
Basic
This is a basic chatbot that answers FAQs.
Most of the early adopters have rolled out the FAQ chatbot
Mostly content-driven with basic information provided by the Bot
Investment is low
ROI is not compelling as there is minimal traction and adoption with these roll-outs
No Back-end Integration
Examples (In Financial Services)

What are the Branch hours of operation?
What is the customer service phone number?
How do I open a new account?
How do I place an order for a checkbook?

Basic Chatbots are mostly informational with static or at the most CMS-based content
Transactional
Early adopters are now progressing to this stage
These are back-end integrated bots that fetch data from a system of records and can trigger workflows and such
Can handle end to end transactions
Investment is medium ranged
ROI is compelling as companies can increase revenue by acquiring new business and can reduce customer service costs as Bots take over the system interaction
Adoption is fairly good as most enterprise transactions can be managed by these Bots
Examples (In Financial Services such as Banking)

What is my current account balance?
I need to pay my bill for an xxxx amount to xxxx utility
Place an order for a new checkbook
My spouse and I need to open a new joint savings account

Transactional Bot can complete all transactions listed above as they can interact with a system of records and business processes including workflow triggers
Advance
This is the next level to be reached after transactional Bots
In this stage, Bots are not only wired with backend systems but also programmed to conduct data analysis (on a system of records) at runtime
Advance AI algorithms are applied that go beyond just NLP
Investment required is very high as a combination of domain experts and specialized AI engineers are needed at this stage to make advanced Bots that provide insightful interactions
ROI can vary based on execution and adoption
Examples (In Financial Services)

How do I balance my Financial Portfolio to improve my returns?
How much line-of-Credit can I get with my current balance and history?
Does it make sense for me to open a savings account?
Do I have a refinance option to reduce my current mortgage rate?

Advance Bots will answer the questions above by applying AI algorithms to a combination of transactional data and warehouse data
Chatbot: a journey… not a destination
Customers that are thinking about chatbots or have just got started should start out with the basic FAQ. First, ensure that you have the necessary infrastructure and setup in place including analytics that will allow you to incrementally measure and drive adoption. On the other hand, customers that have already started with Chatbot implementations will evolve and move further right to transactional and eventually advance Bots.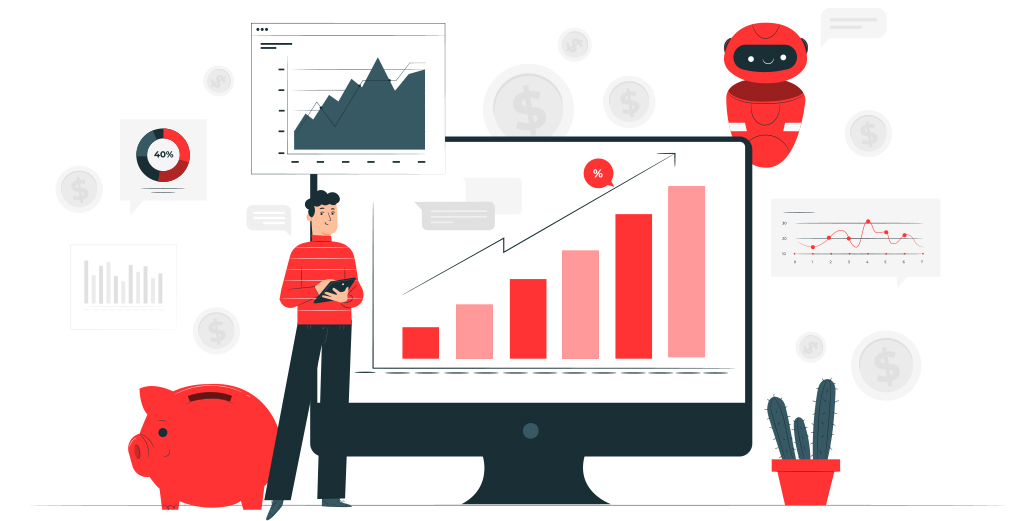 Irrespective of which phase you might be in, we at Streebo believe that Chatbots will become a powerful channel for your constituents to interact with your organization. Early adopters are seeing good traction with the technology. According to a recent Deloitte Study, Chatbots helped customers increase revenue by an average of 7 basis points and improve Customer Service Index by an average of 5 basis points. On an average, customers are seeing a 6 month payback period with Transactional Chatbots. Hence, the sooner you get started more head start you will have on your competition.
Getting started with the Chatbot Roll-out Journey
Best Practices and Things to look out for in a Chatbot Development Company or a Chatbot Technology Partner
OK, so now you have educated yourself about Chatbots and are convinced that it has the potential to help your business. You want to get started and now looking for an apt chatbot technology partner or a development company. What are the criteria to select both the apt technology and the implementation partner that will help you roll out a smart bot that gets adopted and gives you a real ROI?

Selecting a top AI powered Natural Language Processing Engine
As explained earlier, selecting a good NLP engine is like picking the right processor for your computer. You need to have a powerful brain to assemble and roll out an intelligent Bot. Pick one of the leading AI powered (not text-based) NLP engine providers, so as to assemble the bot on a robust platform. According to Gartner and Forrester, IBM Watson Assistant, Google Dialogflow and Amazon Lex are the leading NLP engine providers (in the upper right-hand quadrant)

Rolling out Smart & Intelligent Bots
Is your Chatbot Development Partner providing you accurate bots? Many times we see customers stuck with "dumb bots" – they might have selected the top NLP engines, however, the chatbot development partner might have done a poor job on the training or would not have provided enough data sets to make accurate bots. Keep in mind, if your bot does not give correct answers then it will not get adopted and it will damage your brand. You can measure Bot Intelligence Index (BII) for each bot to see how accurate is your bot. BII can be measured as a number of questions answered correctly / a number of relevant questions asked. A reasonably intelligent bot has to be at least 95% accurate. Pick a good development company that guarantees you Bot accuracy.

Picking an Omni-Channel Bot
Remember, a good Chatbot development company or technology platform will help you roll out Chatbots that work across channels. Not just web or mobile but bots should be able to manage social media channels such as Facebook Messenger, WhatsApp, SMS, Signal Skype. It should be well integrated with voice channels such as Amazon Alexa, Google Home and Phone (IVR systems). For internal facing Bots check if the Bot will work on your internal messaging platform. Good Chatbot Development companies and technology platform providers have experience in rolling out bots on Microsoft Teams, Slack, SameTime among others.

Live Agent Support
Having a smooth Live Agent transition is an important aspect of a good Bot experience. A leading company and platform provider should provide either a built-in Live Agents support interface or should be readily integrated with established Live Agent software. At some point, if the Bot is not able to answer any questions having this process will ensure that the customer journey remains smooth and the Live agents can then incrementally teach the Bot to make it more intelligent.

Multi-Lingual
A Smart Bot has to be able to converse in multiple languages. Make sure you take it into consideration especially if you have a multi-lingual audience.

Picking the Right audience "Targeting the Transient User"
Our experience with multiple roll-outs is that the Bot is most effective with a transient audience. For instance, a prospect visiting your site or app for the first time will find it effective and easier to interact with a Bot rather than with your site. Similarly, a new employee is more likely to use Chatbot interaction rather than a long- serving employee who is well acquainted with the user interface of your existing legacy systems. Hence, the first choice of Chatbot rollout should be for transient audiences – the folks that are not regular users of your current systems.

Rolling out Transactional Bots
This is a common Pitfall wherein a lot of our clients started by making simple FAQs that return just content or static information. It is nothing more than a glorified search. The next step is to make the Bot smart enough to give meaningful information and execute repetitive tasks easily. For this, the bot must have access to backend information. Backend integration allows the bot to fetch and update data/content, thus making it a transactional and an intelligent bot. Our advice – look for a Chatbot Technology Platform and partner that helps you roll out Bots that are wired to your legacy backends, system, and process.

Think Security and Governance to avoid rogue bots
A rogue Bot will start disseminating unauthorized information. As Bots will get pervasive and if there is no central mechanism to manage their security and authorization, expect to get reports of data leaks. An Ideal Chatbot Platform should allow disparate business teams to build bots. It should give IT a centralized mechanism to govern their security and authorization thus giving tight control of information that will be managed by the Bot. Make sure your chatbot development company and platform of choice give you a separate interface to manage such bots.

Analytics and measure results
Like they always say, "If You Can't Measure It, You Can't Improve It". Invest in a technology platform that can easily measure and monitor the response of Bots. A good analytics engine will allow you to drill down to individual conversations and iteratively tweak your bot to improve response on subsequent interactions.
Case Studies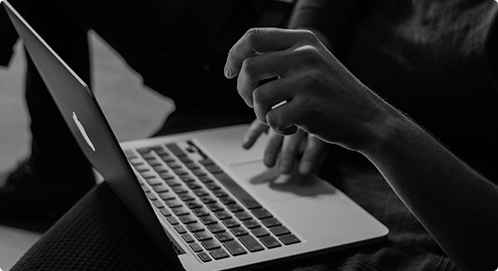 A leading software firm in the Americas automates and streamlines its key Internal Business Processes by implementing an AI Powered Conversational Interface powered by Streebo.
Streebo has built a comprehensive and an interactive Chatbot on the web, mobile and extends on to internal messaging channel Microsoft Teams to give instant responses to employee requests around IT support such as password/ network access reset and more.
READ MORE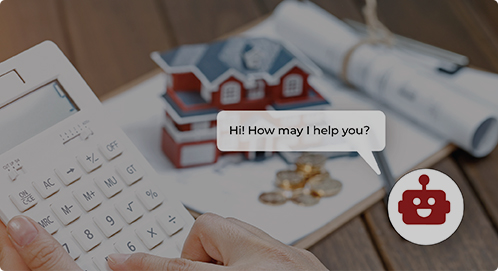 An Online Auction House automates its key Business Processes by implementing AI Powered Conversational Interface powered by Streebo
Streebo has deployed an intuitive Chatbot on the client's website that will make the solution cutting-edge, robust, scalable, and secure. Streebo's Chatbot solution would not only answer Frequently Asked Questions (FAQS) but will also facilitate users to register with the Auction House instantly.
READ MORE
Streebo Offices

USA
6666 Harwin Drive, Ste 500,
Houston, Texas 77036
Phone: +1-832-521-8666
Asia
Streebo House, Beside D.A.V School, Sarkhej Roza Road, Makarba, Ahmedabad, Gujarat -380051, India
Phone: +91 90999 70441